By Katie McKy
Lisa Pugh, 29, of Apple Valley, Minnesota, and Alyce Kuenzli, 29, of Rockford, Minnesota, began their nearly 4,000-mile expedition down the fourth-longest river system in the world because they were perturbed by data that shows men tend to be more confident than women.
Kuenzli said, "We had been reading a book, the Confidence Code, about the gap in confidence between women and men. We wanted to build our confidence. Confidence comes from something."
Their "something" is a seven-month journey that's taking them from snowy mountains to a balmy sea, from Hell Roaring Creek in Montana down the Jefferson, the Missouri, the Mississippi rivers, and eventually to the Gulf of Mexico.
Kuenzli said, "Our expedition started with a title, which is Source of Confidence."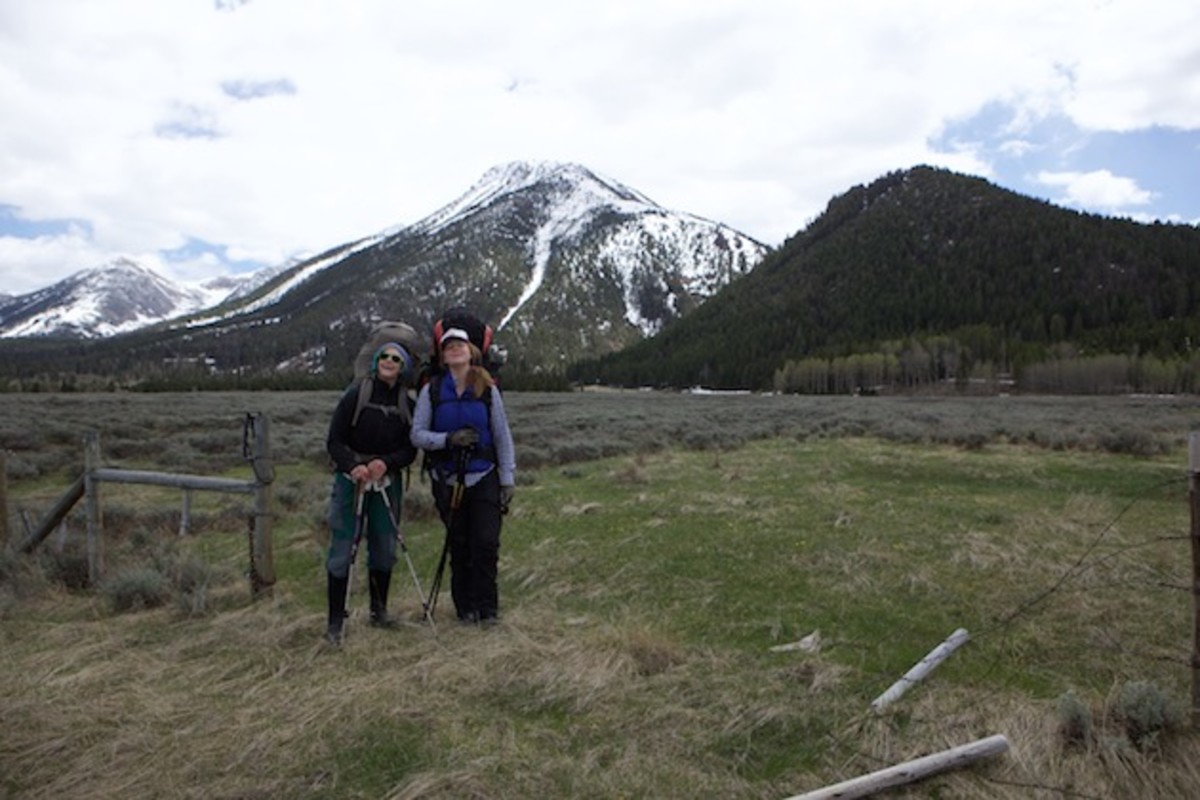 Their source of confidence came sooner than expected, literally at the source of the Missouri-Mississippi river system. However, it didn't look anything like the accounts they'd read. Hell Roaring Creek wasn't even a creek and it certainly wasn't roaring when they ascended it by hiking.
Pugh said, "We began on May 11th and it was all under snow, totally snow packed. We followed the old Continental Divide Trail."
The source of the Missouri is considered to be Brower's Spring, which they also couldn't see.
Pugh said, "The spring itself was many feet under snow. We didn't actually see it, but we knew we hit it because of the GPS coordinates."
Pugh and Kuenzli, being Minnesotans, were acquainted with snow, and Pugh leads dog sledding expeditions, but mountaineering was outside their wheelhouse. They succeeded by cobbling the backcountry knowledge they did possess.
Pugh said, "It took us four days, but even with no experience mountaineering, we succeeded by joining skills we did have. All the information we had about the hike was 'in and out in a day.' We thought we'd do that too."
The four days they trudged through snow were difficult, but they inspired the duo to persevere in their journey right from the outset.
Pugh said, "Due to space limitations, our maps simply marked the creek as Hell. That was true, but it was empowering and beautiful too. We solved it together. It will forever be a source of confidence for me."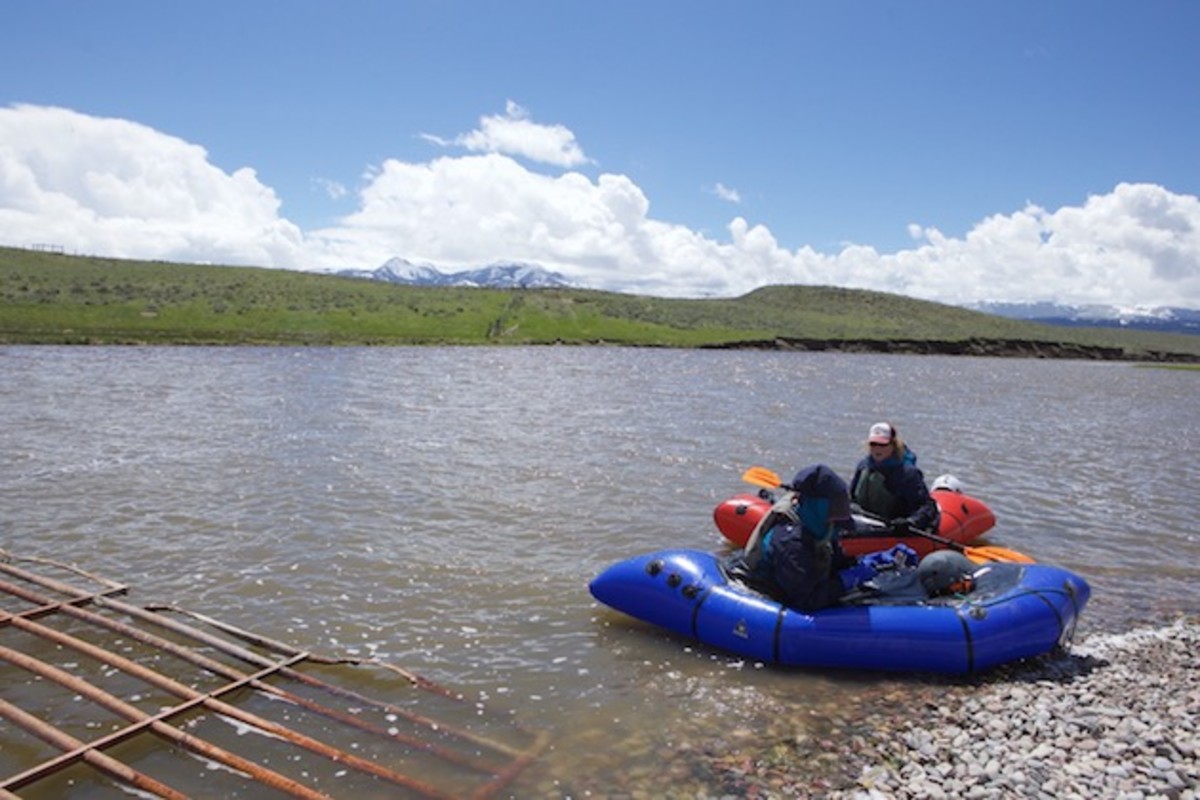 Adapting to the challenge has been key to subsequent barriers.
Pugh said, "Before we left, we sat down with a woman with a lot of expedition experience. She said you don't know where the holes in the bucket are until you fill it with water. We found so many holes."
Montana's roads delivered many of those holes. Dirt roads were unkind to their two-wheel drive car, a car used by Viki Carpenter, 27, of Isanti, Minnesota, who's filming their journey for a documentary. Another hole was the first river they had planned to paddle.
Pugh said, "We had planned to paddle the Red Rock River in inflatable packrafts supplied by the Alpacka Raft Company, but it was too low to paddle. We ended up hiking a lot more than expected, about 135 miles."
When the river system had gathered enough water to float their boat, they began paddling a 17-foot Royalex Wenonah Cascade with Sanborn Canoe Company carbon fiber bent shaft paddles and Bending Branches paddles as backups.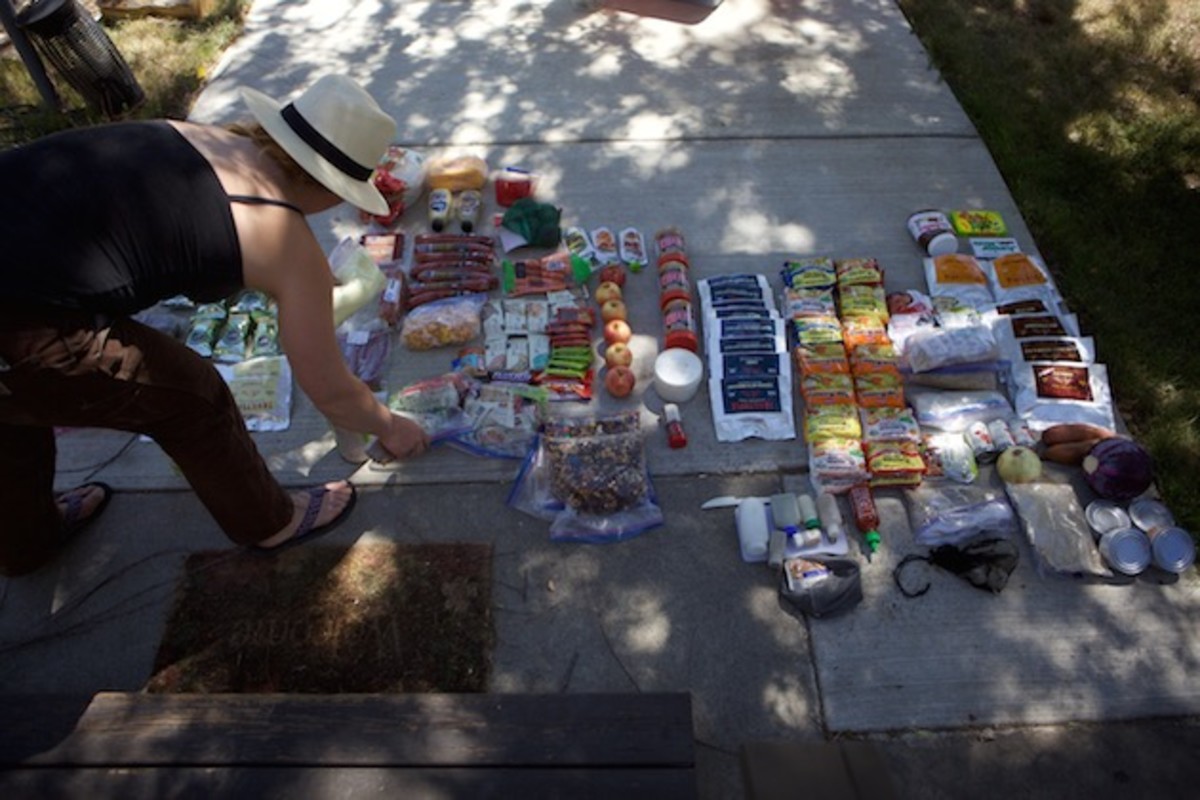 They use the Sanborn paddles on most days and enjoy their featherweight, but switch to the wooden paddles on blustery days when they want more heft in their hands.
Sun has also challenged them.
Pugh said, "It's been so hot that we sometimes we swim every hour. That's our heat index; how often we swim. We swim in our clothes because they then work like an air conditioner."
A certain article of clothing has become a favorite.
Pugh said, "I got a sarong when I was 16 in Belize. Out here, there are no trees and it's 90 degrees every day. This sarong has saved my life. It keeps me cool and covered, which I need because I'm fair skinned."
Slackwater also challenges.
Pugh said, "We had great current on the first 47 days and then approaching Fort Peck Reservoir, we had to switch our mindset to lake paddling. You can't float, eat lunch, and still make progress with no current. If you're not paddling, you're not moving or even being blown backwards by the wind."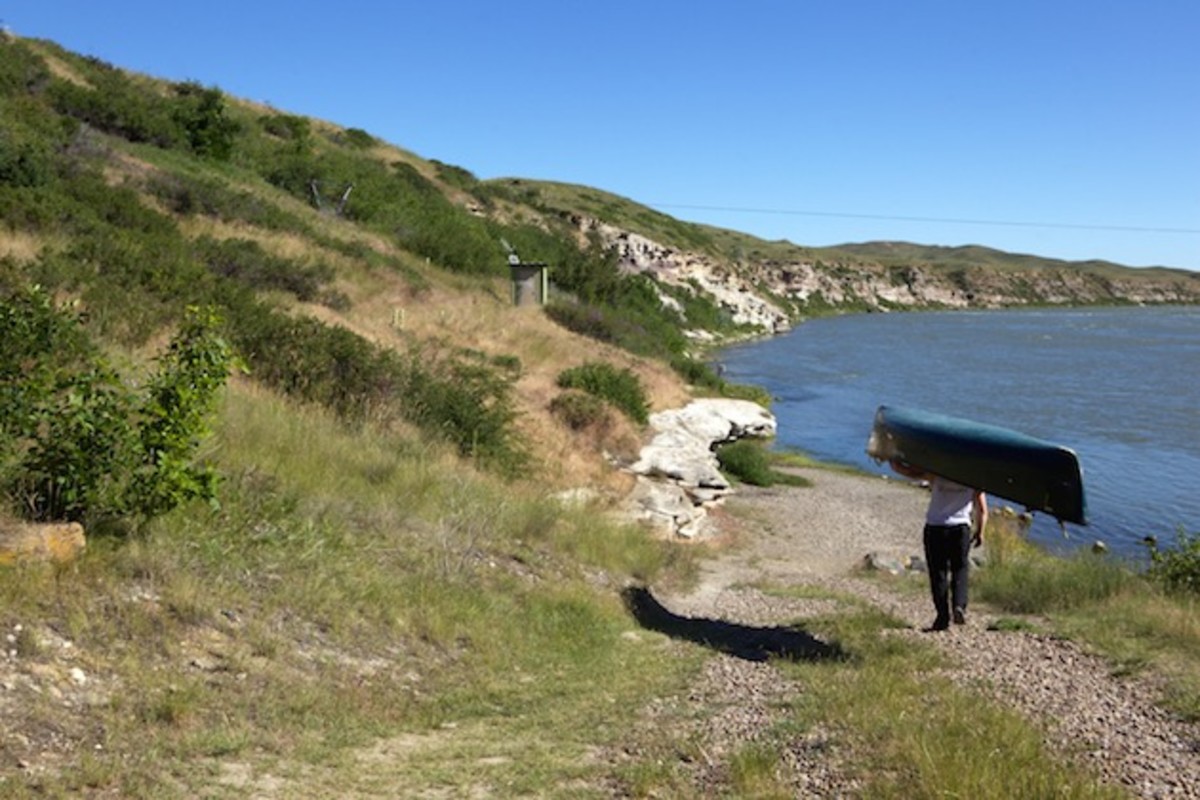 There are internal challenges too.
Pugh said, "My greatest fear is that what I'm doing isn't good enough, that this dream and my expectations won't be good enough for our mission, that it won't sufficiently inspiring, that people won't care. I'm putting everything into this and I fear it won't pan out.
"That and lightning," she added.
Kuenzli's greatest fear is pragmatic, given their often remote location.
Kuenzli said, "My greatest fear is the canoe tipping. It's always a worry, especially being out here alone. It could have severe consequences."
Of course, every day delivers ladles of sweetness too.
Kuenzli said, "My sweetest moment of each day is being in the tent, free of mosquitoes and black flies. I listen to the weather radio and if they're forecasting clear skies, I don't use the fly so I can watch the sunset and then watch the stars and the moon come out. I have a real-life planetarium of stars and skies!"
Kuenzli describes herself as a history nerd, so one memorable moment came when they crossed paths with another expedition on the very same day, albeit separated by two centuries and change.
Kuenzli said, "My favorite moment was at the Ryan Dam, the second-to-last dam in a series of five, where the great falls that Lewis and Clark passed used to be. At the visitors' center, they have a painting of what it used to look like. We were there on June 17th, the same day when Lewis viewed the falls. Lewis said, 'I have beheld the great falls.' I loved that because we were there exactly 211 years after Lewis viewed it."

— The women plan to reach the Gulf of Mexico on November 27th. You can follow them on Facebook at
facebook.com/sourceofconfidenceexpedition/.
The article was originally published on Canoe & Kayak
For access to exclusive gear videos, celebrity interviews, and more, subscribe on YouTube!