Who knows where the most memorable journeys are born. I once saw a slideshow in a northern Wisconsin gym about a Manitoba canoe trip that lead to an expedition down the Seal River and along Hudson Bay. I've had trips based on historical accounts from the Fur Trade era, others sprouted from mid-winter, cabin-fever, map-gazing fantasies where beer bottles weighed down the corners of topo quads. Others have been attempts to re-create water trails used by indigenous people, or some even launches from a single, compelling picture in a magazine story. Sometimes it's nothing more than a hint from that small-world network via word-of-mouth, a mere suggestion of a route or of geography that dictates a trip I'd never considered.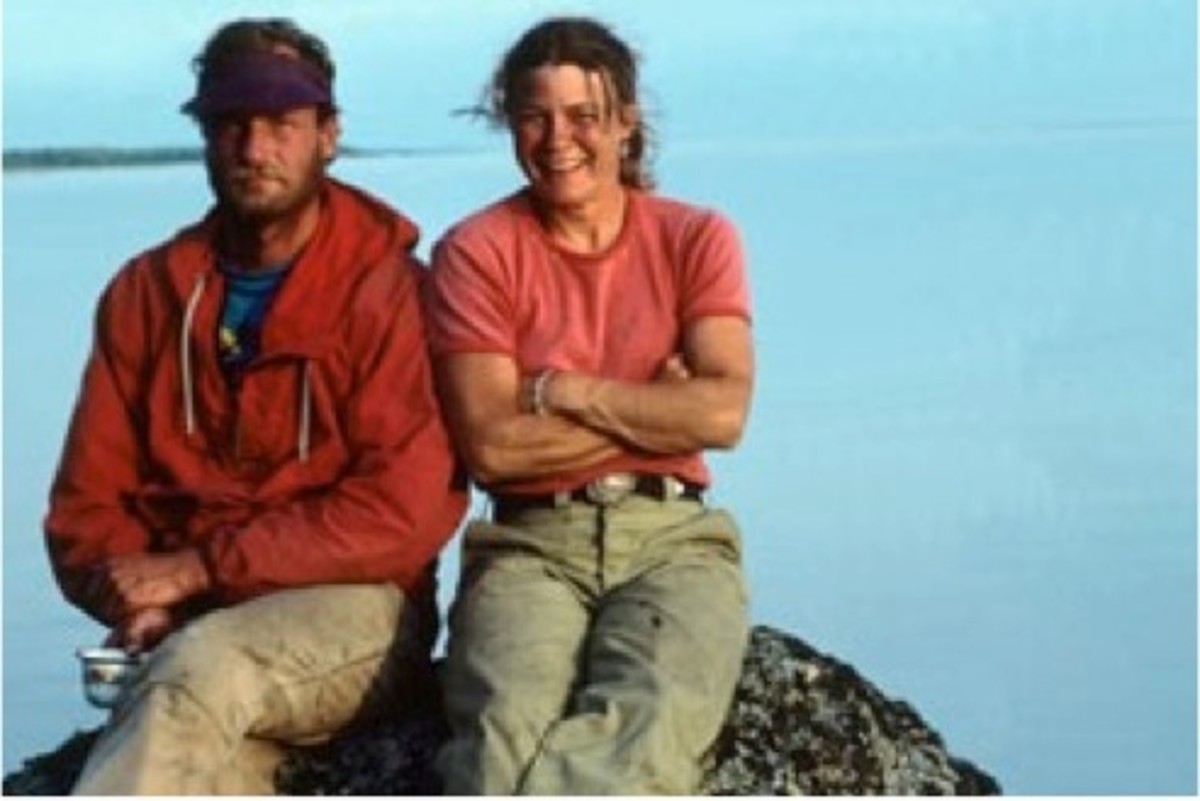 A fellow writer once told me that "what if" were the two most important words in his professional life. Same goes for trips. What if we did the U.S.-Mexico border by boat? What if we kayaked the Canadian shoreline of Lake Superior? What if we went on a really long trip, like a year, and crossed the continent? What if we went down the Yellowstone River and then turned up the Missouri and paddled home? What if we paddled from the source to the mouth of the (fill in the blank)?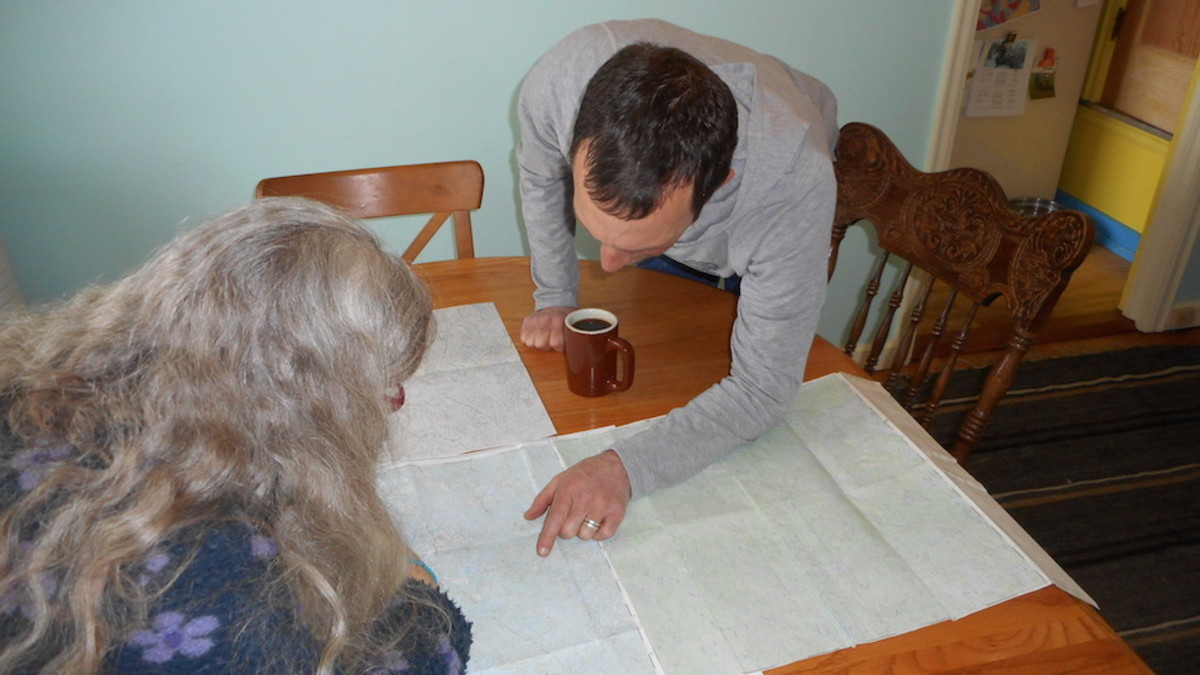 In this case, our journey bloomed out of an unavoidable confrontation with the ticking clock. I just signed up for Medicare this past fall. I'm blind in one eye, deaf in one ear, and got dinged by a concussion in a bike wreck a couple of years ago that rocked my world more than I care to admit. I find myself attending more and more memorial services, some of which memorialize friends younger than I am. If I have it in me to take on a big trip in that beloved style of northern expeditions, I should get on it sooner rather than later.
Marypat and I had one of those 'business meetings' couples have a few months back. We talked about the to-do list we have in the backs of our minds, the one we will never get to the bottom of. Right near the top was another northern expedition into the wilds of Canada, the land of tundra and musk ox and bugs and Inuit artifacts and empty, empty horizons. A region, and a quality of trip, that for both of us, makes our hearts swell just to think about it.
"Think we can still pull it off?" one of us asked.
Long pause … and then the wheels started turning. Should we go alone? How long? What are our goals? What are some of the route candidates? If we invite companions, who?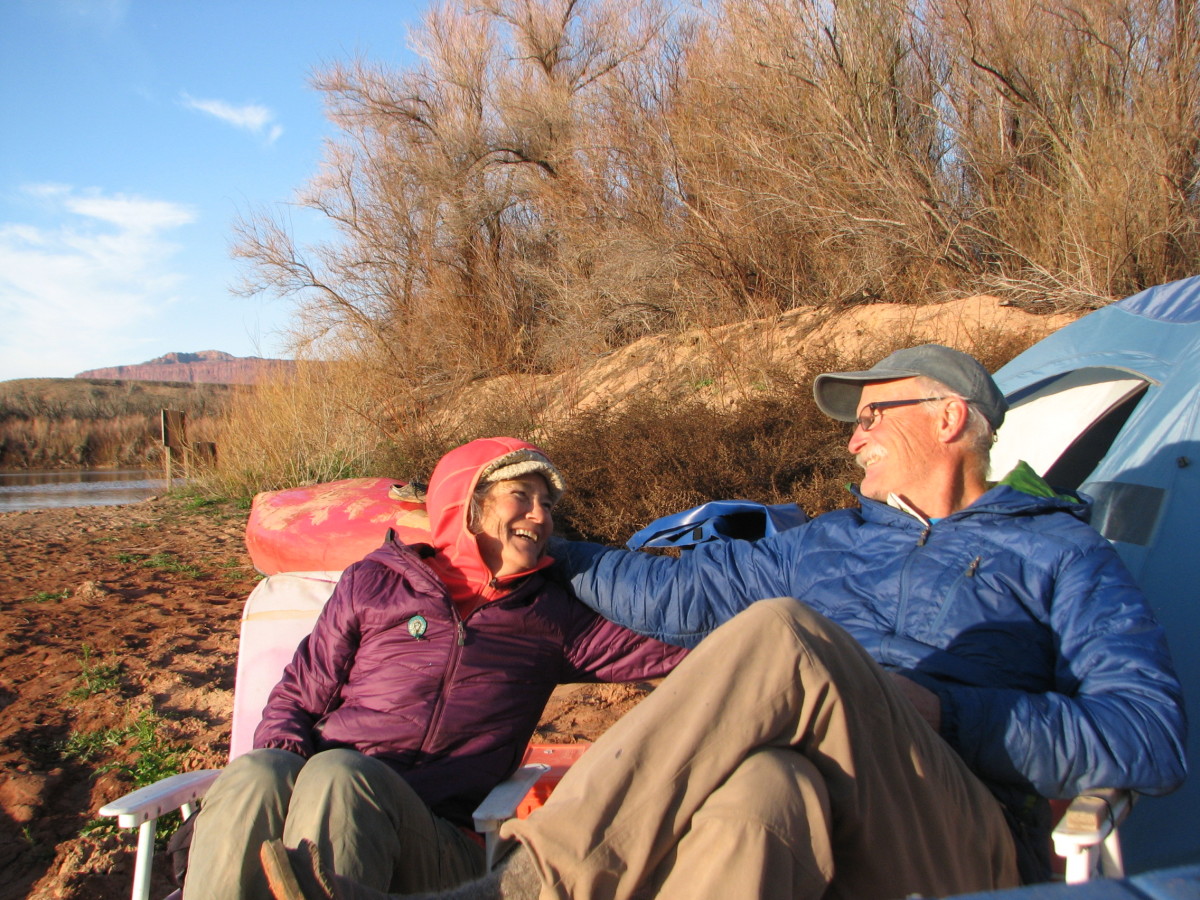 A lot of trips never get past this stage. The spark of inspiration flickers out in the headwinds of whatever – money, logistics, health, life circumstances, energy. But we kept talking about it, refining it, mentioning it to friends and family, putting it on the calendar. At some point the idea becomes tangible, the food dehydrator comes out, maps get ordered and when they come, they spread across the floor, people are invited, lists are made, possibilities evaluated.
Several months on, here's where things stand.
Since we're going, we should go long – 40-50 days (probably mid-June to the end of July).
The goal is to re-immerse in the tundra north, ideally the Barrenlands of Nunavut.
It's cool, and logistically less expensive, to start below treeline in the boreal forest and work our way up to the treeless tundra wilds, experiencing that transition.
We'd like to put ourselves in an environment full of wildlife – musk ox, caribou, wolves, etc.
Our invitations to trip companions began with our children, and two of them have signed up, with partners, so we have a group of six and three folding canoes (not to mention some strong, young horses to hitch up with!).
Given our age and the potential obstacles of portages, weather, upstream travel, we are aiming for a daily average of 15 miles, which gives the expedition a range of roughly 6-700 miles.
Our tentative route begins at Wollaston L. in northern Saskatchewan, follows the Fond-du-Lac R., then up the Chipman R. and crossing into the Dubawnt R. drainage. From there, we may cut west to the Elk R. and down to the Thelon River, or east into the Kazan/Kunwak Rivers.
We are in touch with flight services to explore the possibility of remote pickups along those routes to see whether we can get flown back to Wollaston L. at the end and retrieve vehicles.
Food drying has commenced in several households.
Maps have been repeatedly spread out on living room floors and pored over.
Gear is being assessed and assembled.
A trip To Do List is circulating.
Money is being saved and set aside.
At some point a trip transforms from inspiring notion to reality. We are part-way across that threshold. Things could still come up to derail our plans, but we've told too many people now, made too many commitments to each other, and revved up too much enthusiasm, to easily back down. More and more, it is a real thing and not just a cool idea.
NEXT UP: PART II Gear Planning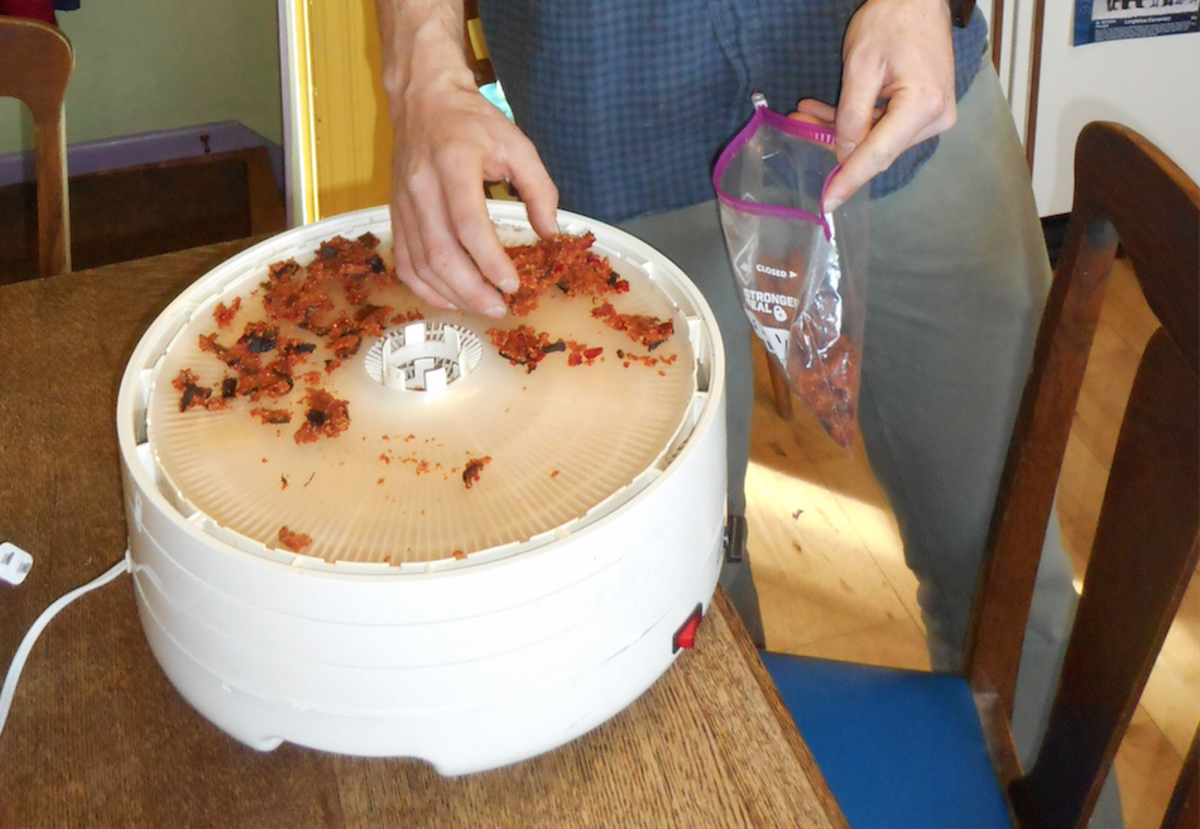 ---
MORE EXPEDITION COVERAGE FROM KESSELHEIM:
Fear and Loathing on Montana's Middle Fork Flathead
Four Wild Paddling Destinations in the Lower 48
FIELD-TESTED GEAR:
Camp Chairs / Headlights / Portage Carts
RELATED:
Learn to Lead a Paddling Expedition
The article was originally published on Canoe & Kayak
For access to exclusive gear videos, celebrity interviews, and more, subscribe on YouTube!