Adventure
How Ryan Kempson is Skiing, Kitesurfing and Rock Climbing His Way to an OCR World Title
This article was produced in partnership with Athletic Brewing, which encourages you to adventure without compromise.
You could say that Ryan Kempson has been training to be an obstacle course racer since he was born. The 32-year-old professional OCR athlete, who specializes in grueling Spartan races, has made a name for himself with multiple podium finishes in 2019. Before that, though, he was a kid from Woodstock, Vermont who loved exploring the outdoors. Even now, you're more likely to find Kempson on a kiteboard than a treadmill. In a sport dominated by endurance runners, his background is a bit unusual, but Kempson sees OCR as a natural progression of his adventurous childhood.
"I literally was outside for 10, 12, 15 hours a day," he tells Men's Journal on a recent phone call. "Everything I'm doing now is what I did pre-K through elementary school, which is basically being outside as much as I can, mountain biking, rock climbing, running, skiing, all the fun stuff."
Up until a few years ago, "professional obstacle course racer" didn't even exist as a category of pro athlete, and yet Spartan races make other sporting events look like a stroll through the park. Courses vary from 5K sprints to 50K ultramarathons, and each one is filled with obstacles ranging from the uncomfortable to the downright sadistic. Barbed wire crawls, rope climbs, tire flips, something called the "Ape Hanger"—if the distance doesn't get you, the obstacles will.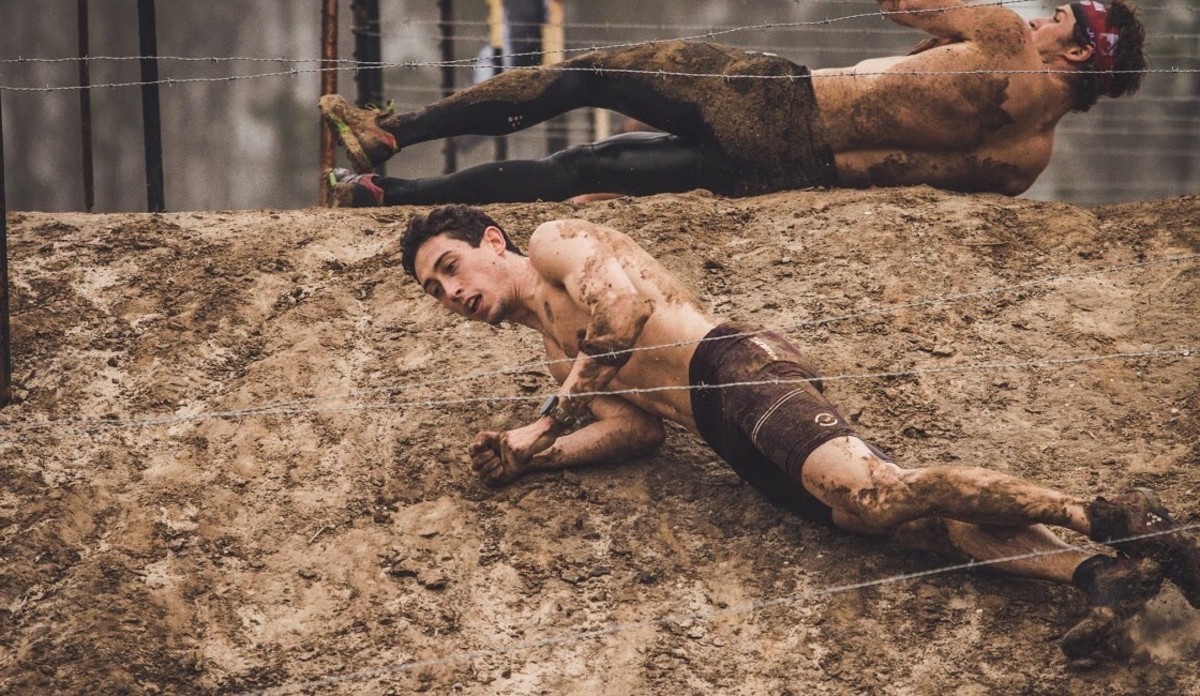 Kempson first encountered this world of pain with his younger brother Matt in 2012. On a whim, they entered the "Death Race" at the University of Connecticut.
"We had no idea what we were doing," Matt says.
Despite being total newcomers, their three-person team blazed through the course, which involved running, paddling a canoe with their bare hands, and carrying a team member on a tire.
"We were covered in mud," says Ryan. "We crossed the finish line. We were like, 'Oh that was fun. Who won?'"
They did.
He and Matt then discovered Spartan races, and they were hooked.
"We were covered in mud," says Ryan. "We crossed the finish line. We were like, 'Oh that was fun. Who won?'" They did.
"We grew up running in the woods and climbing trees," says Ryan. "It just seemed so natural."
Soon afterward, Matt jumped into OCR full-time (he has an impressive record as well), but Ryan was busy starting a personal training business, and after undergoing hip surgery in 2015, his athletic future looked doubtful.
"The surgeon told me I shouldn't run anymore," he says. "That really put a chip on my shoulder to try to prove, not to anybody else, but literally just myself, that I can do this."
It took Kempson several years of training to get back into shape, but in late 2018, he was ready to try pursuing OCR full-time. He signed up for the first event of the 2019 Spartan U.S. National Series, a race in Jacksonville, Florida.
"I came out and I won that race," he recalls. "I was like, 'I guess if I put the time in, I can do it.'"
After that, Kempson grew into a force to be reckoned with. In 2019, he nabbed two podium finishes in the Spartan U.S. National Series, finishing third overall, came in third place in the Spartan North American Championship, and came in eighth place in the Spartan World Championship.
"When you don't come from that background, people tend to look the other way."
Getting to that elite level hasn't been easy. Many top OCR competitors have racked up impressive finishes in ultramarathons and traditional trail running events. By his own admission, Kempson struggles with distance running, especially in the mountains.
"It's hard mentally to get through that, but it's also hard to earn somebody's respect," he says. "When you don't come from that background, people tend to look the other way."
Over the past year and a half, Kempson has been working hard to earn that respect. But he's doing it on his own terms. Although he does do some indoor training, like recovery exercises in the pool, most of his fitness comes from spending every day outside. He packs his schedule like it's an adrenaline junkie's last week on earth: trail running, kite surfing, mountain biking, rock climbing, and skiing are just a few of his favorite activities.
"It's about being outside, connecting with nature, and going on an adventure, which really pushes me," he says.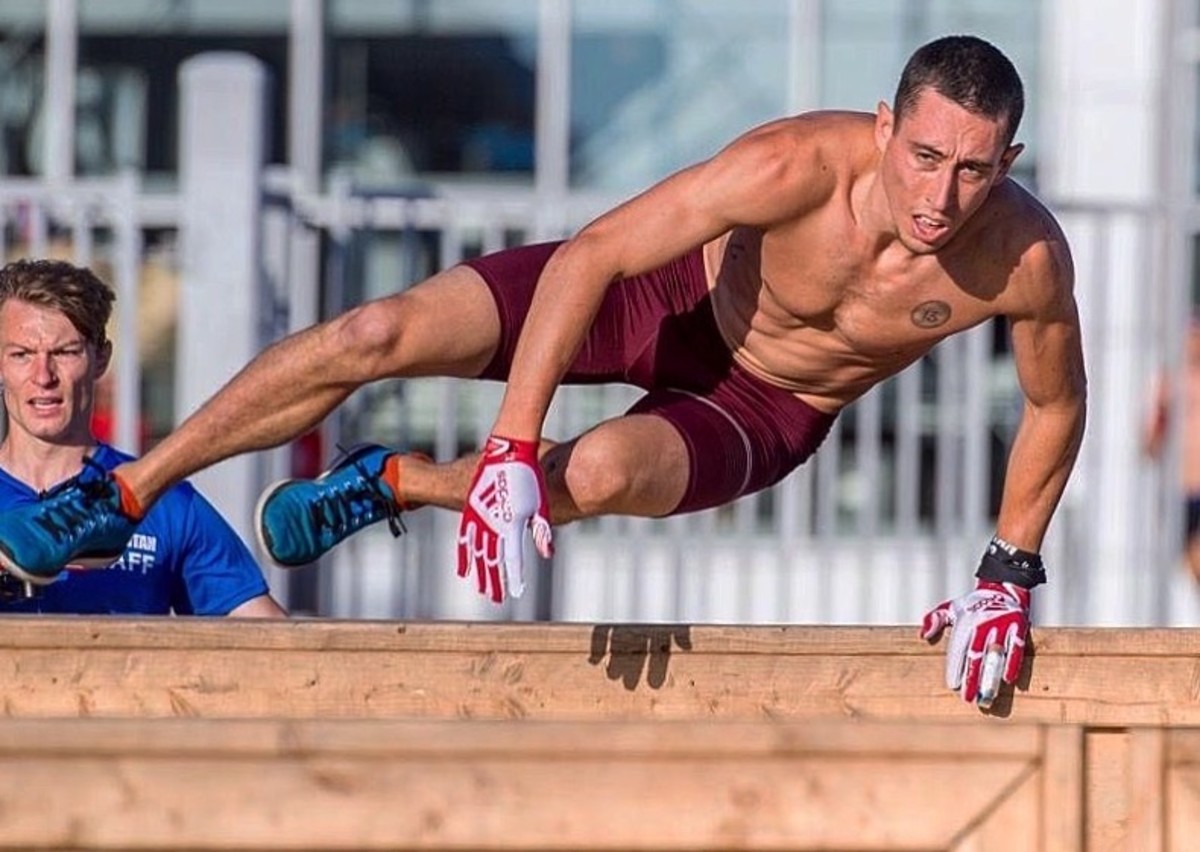 It's also an ideal way to train for OCR, which demands a deep well of skills.
"The way I train is to condition my body to be athletic," says Kempson. "If you're athletic, when you're confronted with these challenges, your body is fully capable."
Sustaining all that activity is another challenge, and Kempson approaches his diet in a similarly wide-ranging way. He avoids packaged food and eats lots of raw fruits and vegetables, as well as meat and fish, to fuel his high-intensity life.
That makes his partnership with Athletic Brewing a natural fit, too. Kempson discovered the company at an OCR event, and after trying an Athletic beer, he was thrilled to find a non-alcoholic brew that didn't taste, as he puts it, "like shit." Although he'll still have a glass of wine or an alcoholic beer on occasion, Athletic gives him a way to unwind without feeling sluggish later on.
"I drink it all the time," he says. "It's about having a healthier option and living a healthier lifestyle."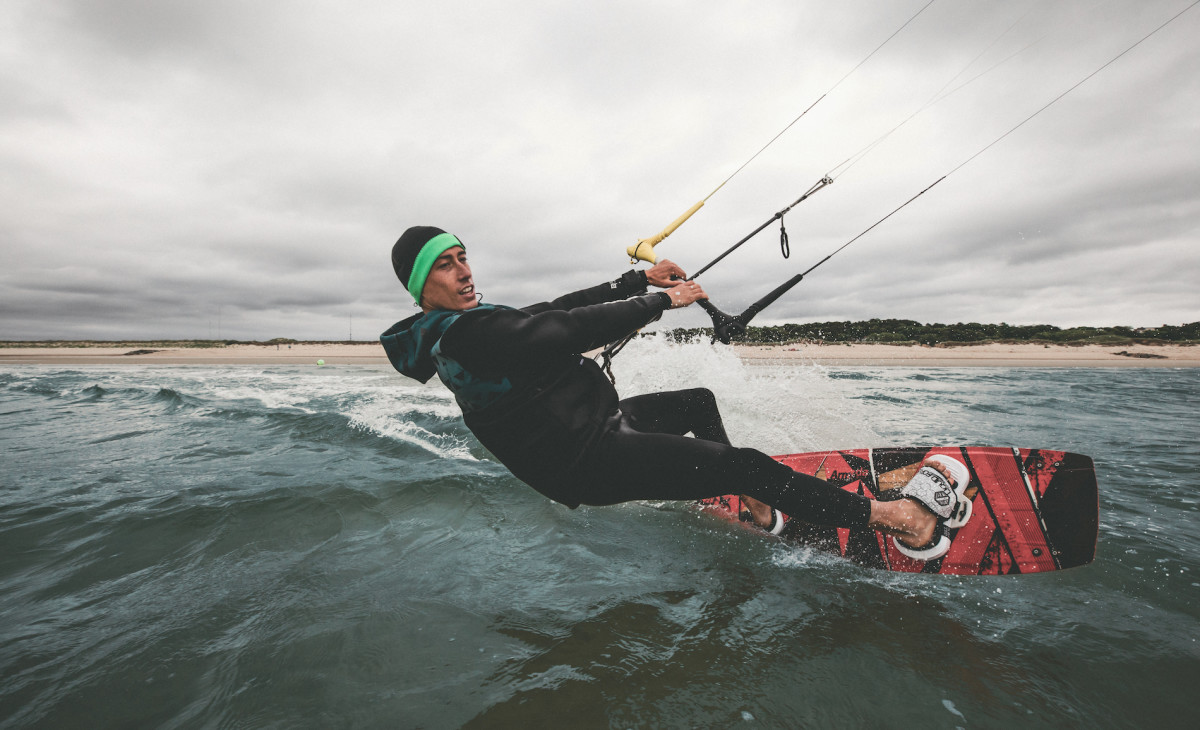 The 2020 Spartan season has been cut short by Covid-19, but Kempson is looking to prove himself—and the merits of his generalist fitness philosophy—once races start up again. Ultimately, he wants to bring home a Spartan world title. It's a dream he's had for years, says Matt. At first, it seemed unrealistic.
"I said, 'You have your strengths. On flat ground, nobody can touch you,'" he recalls. "'So focus on that and be the best at that.' He didn't love that answer."
Instead, Ryan has been working to build strength at altitude. This spring, he and a friend set a new FKT for the Vermont 4000ers, a brutal route that summits the state's five 4,000-foot peaks. Matt used to have an edge on Ryan when running at high elevations, but not anymore.
"I can't touch him on a mountain course right now," says Matt.
As long as races can proceed, the 2021 season looks promising for Ryan Kempson. In the meantime, he's focused on preparing to make his run for a world title. You'll find him in his usual haunts: on the water, on his bike, or hauling ass up a mountain.
Just like when he was a kid.
For access to exclusive gear videos, celebrity interviews, and more, subscribe on YouTube!