UPDATE: Following a midnight launch, Harlan Taney managed nearly a 10 mile-per-hour pace through the night, running the Canyon's "Roaring Twenties" rapids without mishap. As daylight came, however, so did the Canyon's upper granite gorge. In Grapevine Rapid, at river mile 82, Taney flipped and was pushed against an unyielding wall of rock. He was able to self rescue, but suffered an elbow injury during the incident. He is currently preparing to hike out of the Canyon from Phantom Ranch.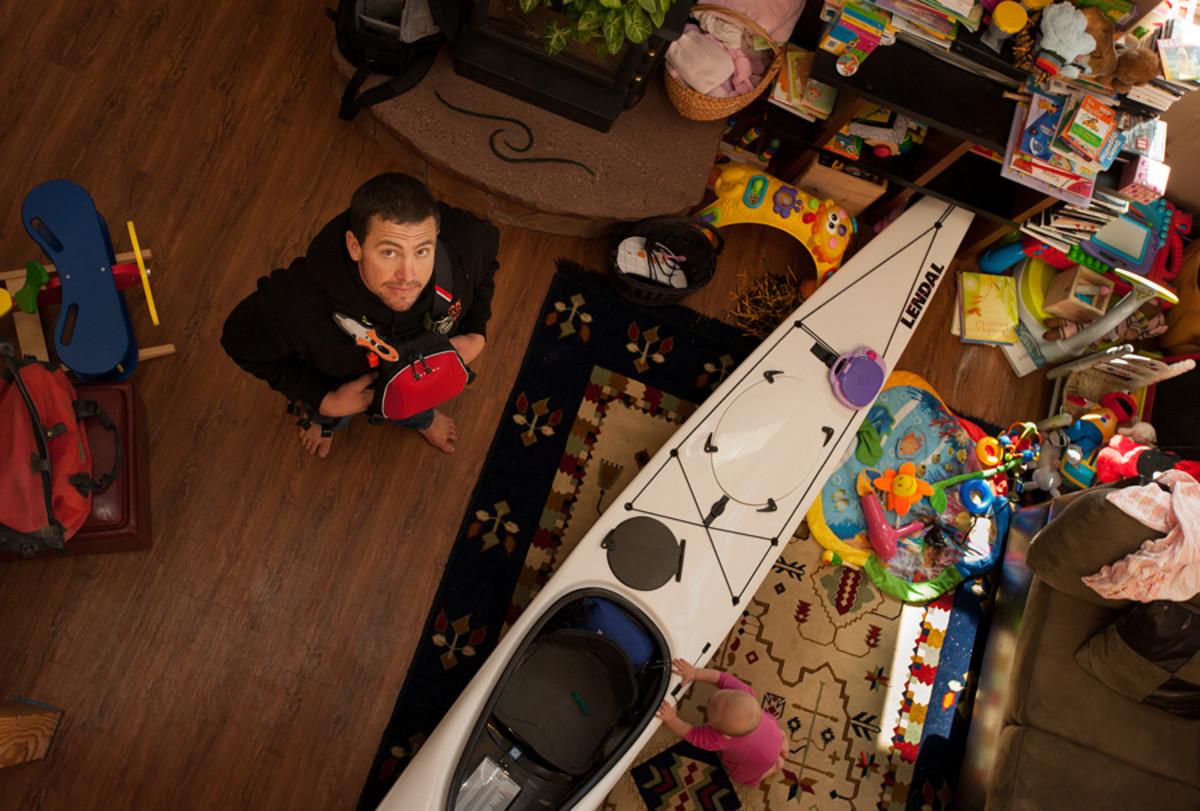 While most of us will be hanging on the couch in a turkey coma on November 22nd, Harlan Taney will be burning calories in a bid to set a new speed record through Grand Canyon. If successful, he will raise the bar in a contest that has attracted Colorado River masochists for over half a century.
Jim and Bob Rigg made the first speed run, on a whim, during June's high water in 1951. Rowing wooden boats, they made Bass Camp at mile 108 on their first day, passed Diamond Creek—the first standard take-out—at dusk on their second, and reached the Canyon's end at river mile 277 by day three. Total time: 50 hours.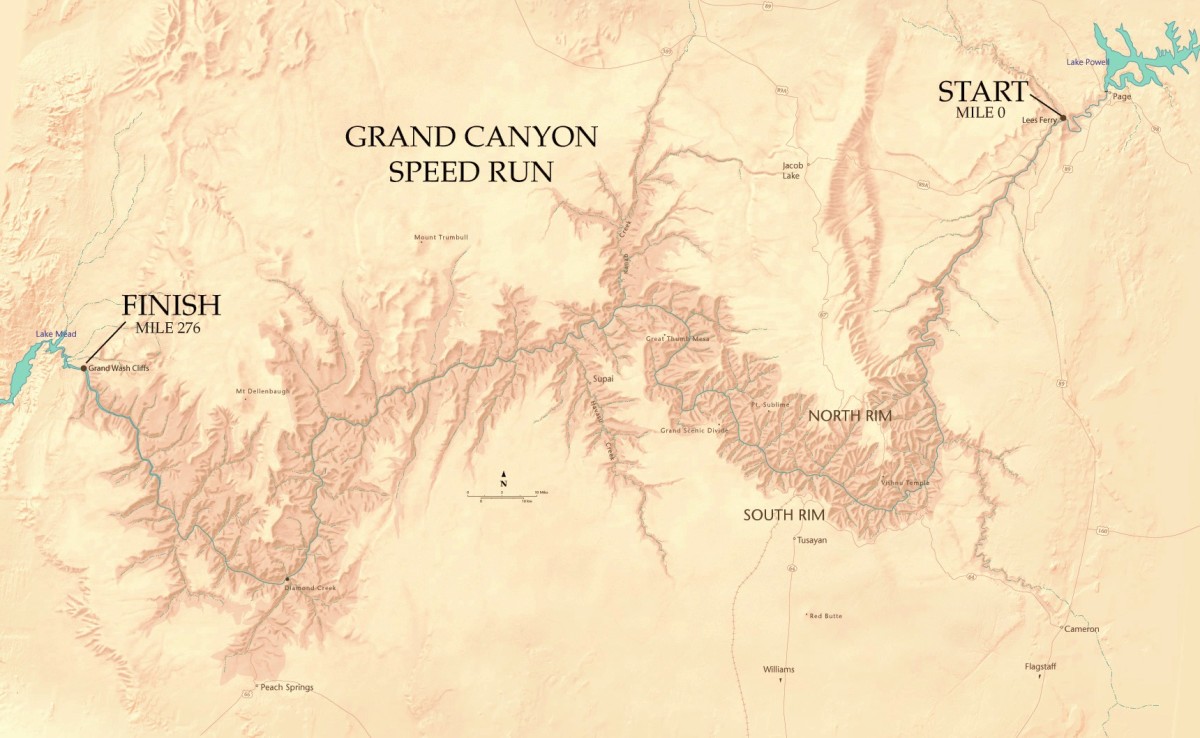 Three decades passed before Kenton "Factor" Grua, Rudi Petschek, and Wally Rist bested that time by two hours, rowing a dory through on 38,000 cfs. In 1983, Grua and Petschek returned with Steve Reynolds to take advantage of even higher flows. On 72,000 cfs, they launched under a full moon and rowed nonstop. They flipped at Crystal but regrouped, and pulled past the Grand Wash Cliffs 36 hours and 38 minutes after leaving Lees Ferry. The feat was considered untouchable. With high water no longer occurring, and Lake Mead dead water filling the lower Canyon, speed descents became a thing of the past.
Now over 20 years later, enter the new age of controlled high flow events, a retracted Lake Mead, and Harlan Taney. A Canyon boatman, Harlan has more than 100 trips under his belt, so like his speed run predecessors, he knows the river well. Unlike them, however, Taney will be racing down the river in a kayak, an 18-foot fiberglass EPIC X that was donated by flatwater speed icon Greg Barton himself. The speedy boat will help, providing that Harlan can keep it upright, which is a safe bet. At the Gore Canyon Race in 2008, he won the short boat division just forty-eight hours after returning from China. At Fibark, he last-minute-borrowed EJ's slalom boat and managed third in the downriver event.
All of that was accomplished in the daylight. For his Canyon mission, Taney will be launching at 12:01 am on November 21st. Soap Creek, House Rock, and the Roaring Twenties will all be paddled in the dark. A super bright Petzl headlamp will offer some vision. The moon will not be full. He plans to reach Hance Rapid, and the crest of the sand-distributing 40,000 cfs flood, by daybreak. After running the upper and middle granite gorges in daylight, night will likely fall again as Harlan reaches Lava Falls. Below Lava, 205-Mile Rapid is a chief concern, its jagged bottom wall presenting a real hazard when fatigued, in the dark, on 40,000 cfs.
Paddler Dave Dill will join Taney at Diamond Creek, pacing him through the Canyon's final fifty miles. A Ceiba Adventures motorized snout boat will be waiting to offer support for the final 37-miles of flatwater. Taney's team might be encouraging him toward the finish, but the success of the record attempt remains with Harlan, the night, and the ticking watch.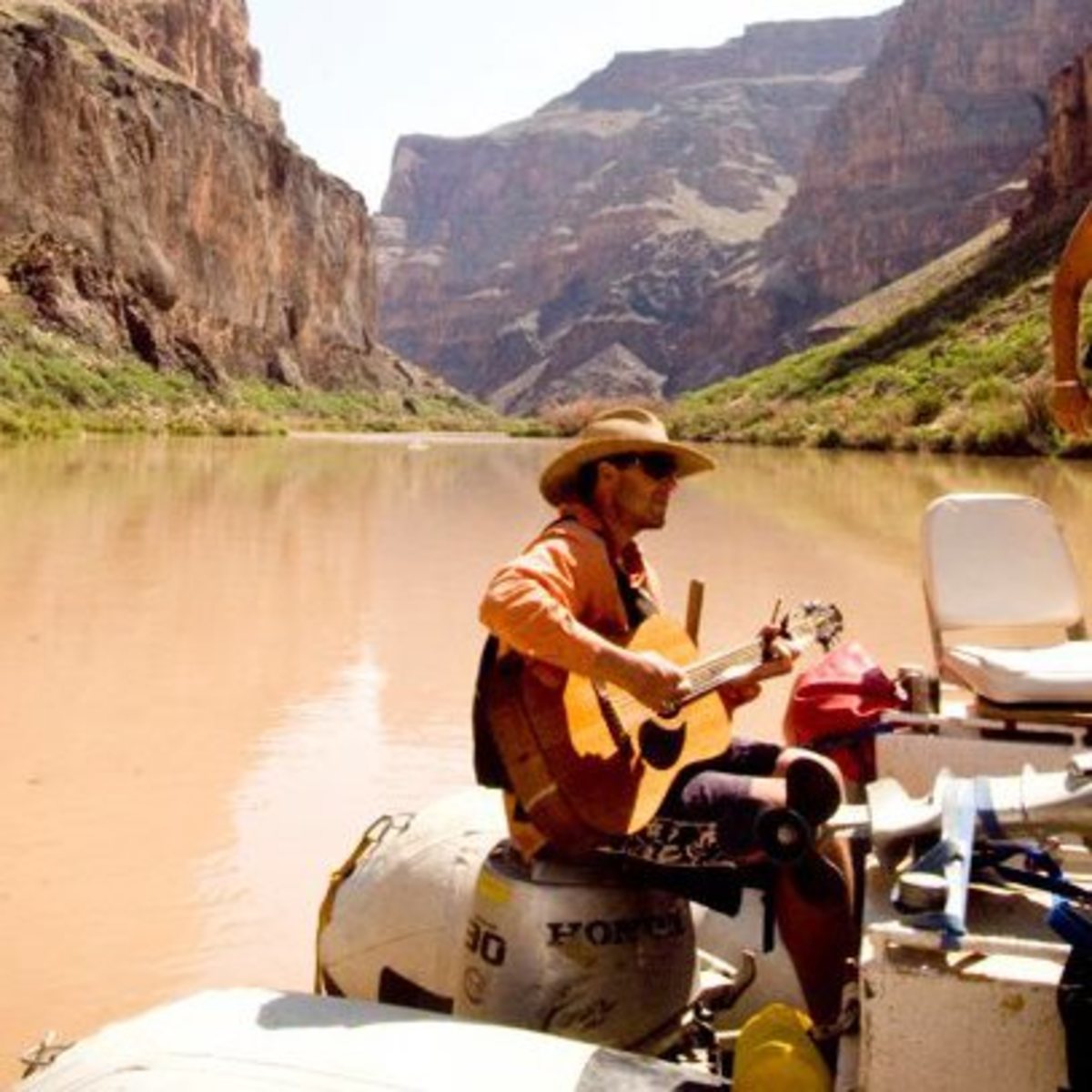 The article was originally published on Canoe & Kayak
For access to exclusive gear videos, celebrity interviews, and more, subscribe on YouTube!