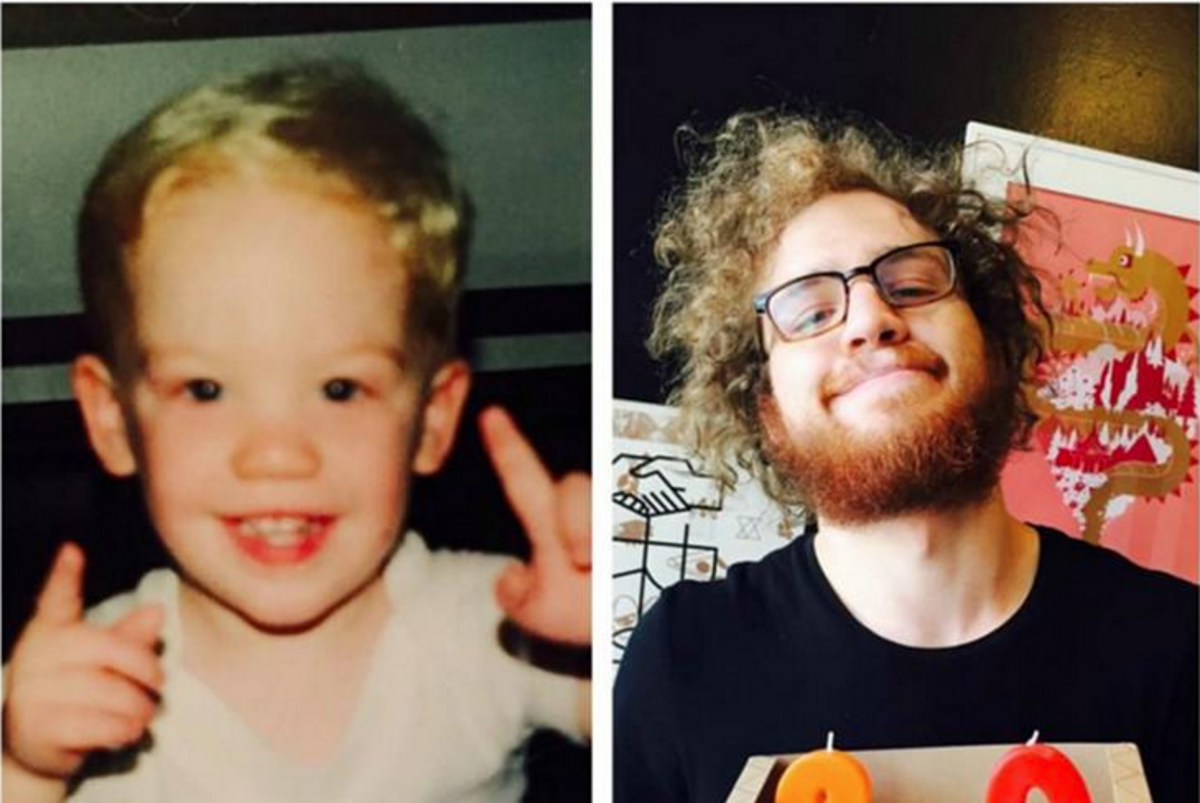 On Aug. 7, Mackenzie Jensen, 20, was riding his bicycle to work in Minneapolis when he was
attacked by a passing driver
.
A man, dressed in a construction vest and driving a white Ford Bronco, threw a piece of a cinder block at Jensen as he sped past him in the opposite direction.
The resulting impact caved in Jensen's face, breaking his jaw, dislocating his cheekbone and leaving him with five fractures on his right orbital bone. He underwent two facial reconstruction surgeries. His second, completed last Thursday, was a six-hour procedure and resulted in his jaw being wired shut as he recovers.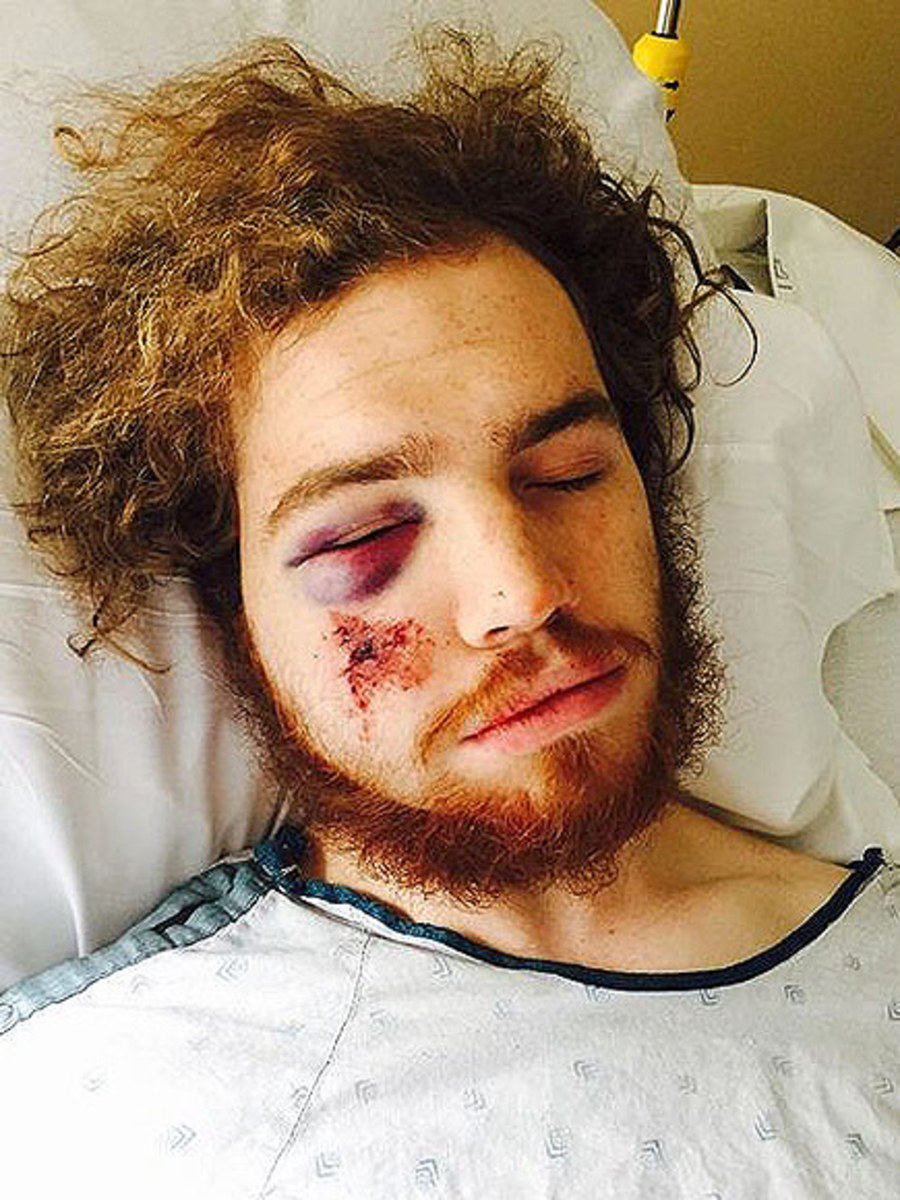 "It's really rather tragic," Jensen's stepmother, Dana Piper, told GrindTV. "But he's in good spirits. He's a real funny kid so he's always joking around, even with his jaw wired shut."
Jensen was just one of four cyclists attacked in a three-week span of violence in Minneapolis beginning July 20 by what authorities believe is an individual motorist with unknown intentions. While the other three bicyclists have all suffered injuries, none have been as extensive as Jensen's.
To help offset the cost of the medical bills from his injury, Piper set up a GoFundMe page asking for $15,000. In just five days, it has raised over $23,000 as Jensen's story has gone viral.
"The support he is getting has been a bit overwhelming to be honest," Piper laughed. "Like I said, he's a bit of a smartass and he's been joking that he's the hipster Cecil the Lion of the week."
Piper says that beyond the internet support, the local community in Minneapolis has banded around Jensen to lift his spirits.
"Minneapolis is widely known to be one of the best cycling towns in America, and the cycling community is searching for the guy who is doing this," said Piper. "There are groups of people searching for white Broncos in the area. We're going to find him, I can tell we're close. There's no way nobody knows who is doing this, and we're going to track him down. The community is saying, 'We won't bike in fear.'"
Piper says that if no progress is made finding the attacker, they may put some of the extra money, raised from the GoFundMe page, towards offering a reward for information on the attacker.
"We know he's alone, we know he likely is a construction worker and we know what kind of car he's driving," said Piper. "We will catch him."
As for Jensen, Piper says the boy who grew up building his own bicycles won't lose his love of cycling.
"I have no doubt that as soon as he's done healing, he'll get right back on his bike," she said.
More from GrindTV
How to take the ultimate outdoor selfie
What a prolonged El Nino means for action sports
For access to exclusive gear videos, celebrity interviews, and more, subscribe on YouTube!