Words and photos by Drew Ross
It was 2 am when the ground started to shake.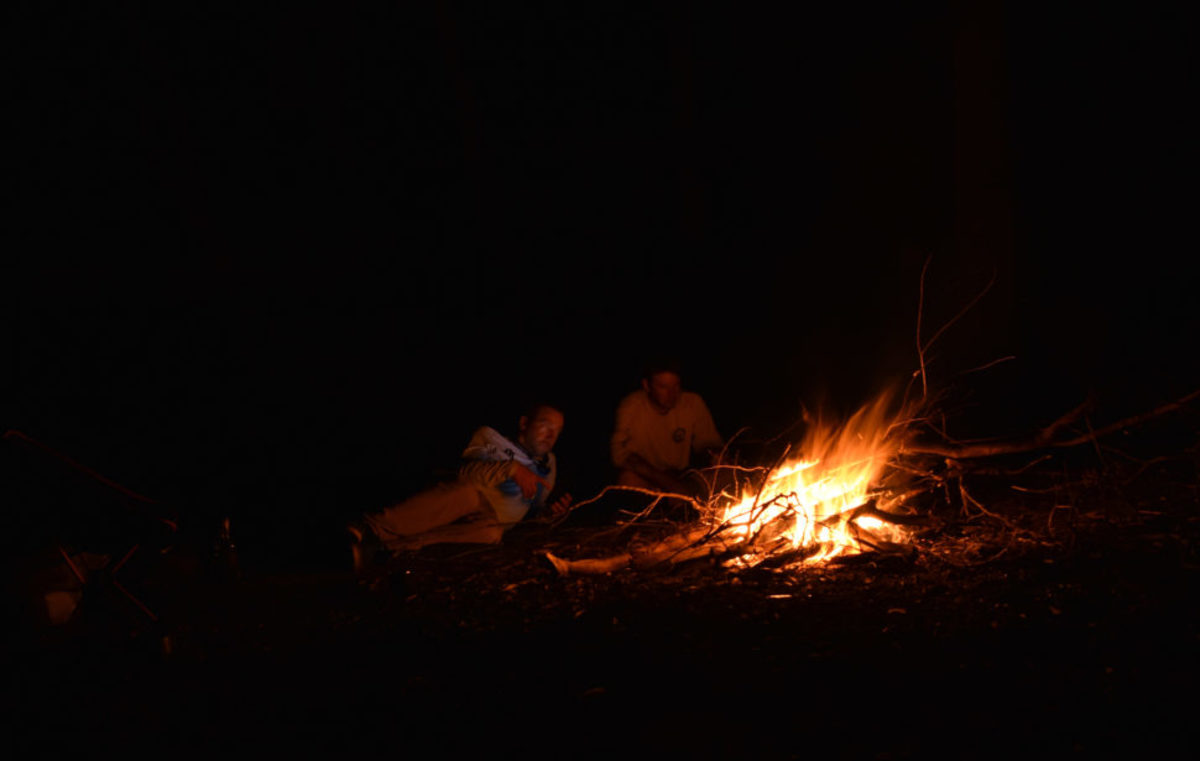 I knew camping on an airboat crossing was a bad idea and now we're all about to get a lesson in parasailing. Then I heard Bart's voice but was unable to make out the words. I wanted to shout, "man, I told you so" but a loud roar had overtaken our camp so it was useless.
Wait, we didn't sleep on an airboat crossing last night. We had a warm fire and fell asleep to the symphony of hooting owls and other nocturnal birds. Trying to piece it all together, I unzipped my tent and noticed a beam of light coming from the water.   The airboat was really close. Was it a Florida Wildlife Officer or hunters looking for hogs at night? Probably neither and after a few minutes, they left. The faint drone of airboats could be heard almost every night afterward.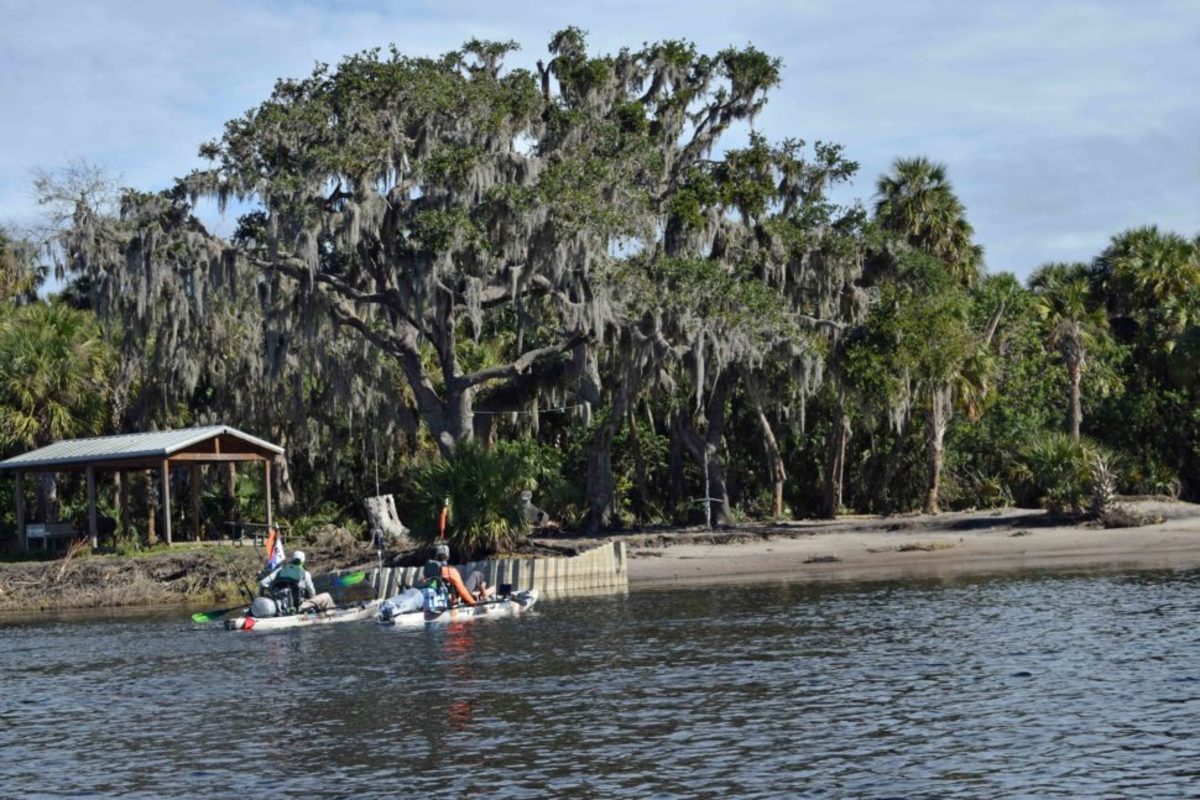 No shenanigans, we all agreed to this rule on day one. This wasn't the place to clown around, so when Ben said, "Drew, we got a problem" he had my attention. When I got to their kayaks, Bart looked like he had just received his complimentary parasailing lesson. One hand on his forehead and the other holding a small tool or something. I didn't recognize it but felt like it should be attached to the kayak.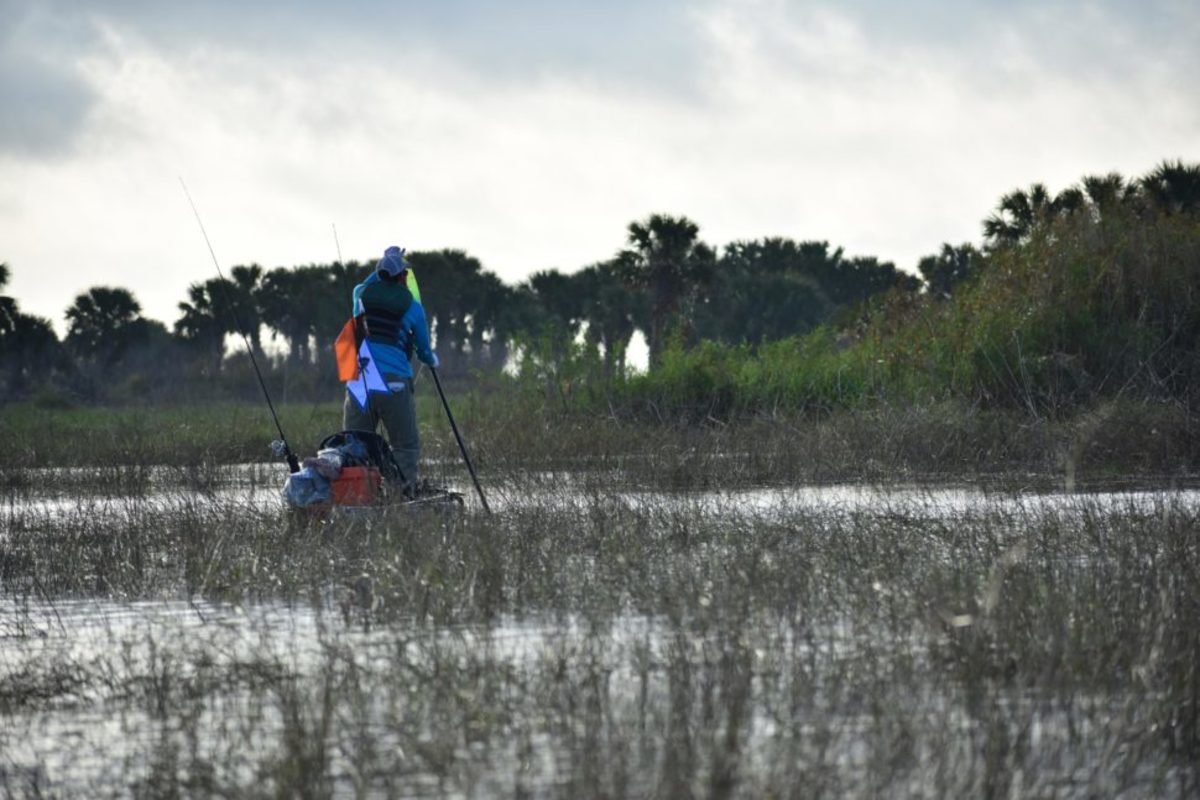 A Bad Dream
My feeling was correct, it was a piece of the Flex Drive and Bart should not have been holding it. Am I dreaming again? Where's that dang airboat when you need to wake up?   At some point while backing his kayak over a log, one of the three blades on his prop snagged and broke. We are three days away from any help and one of the kayaks is limping.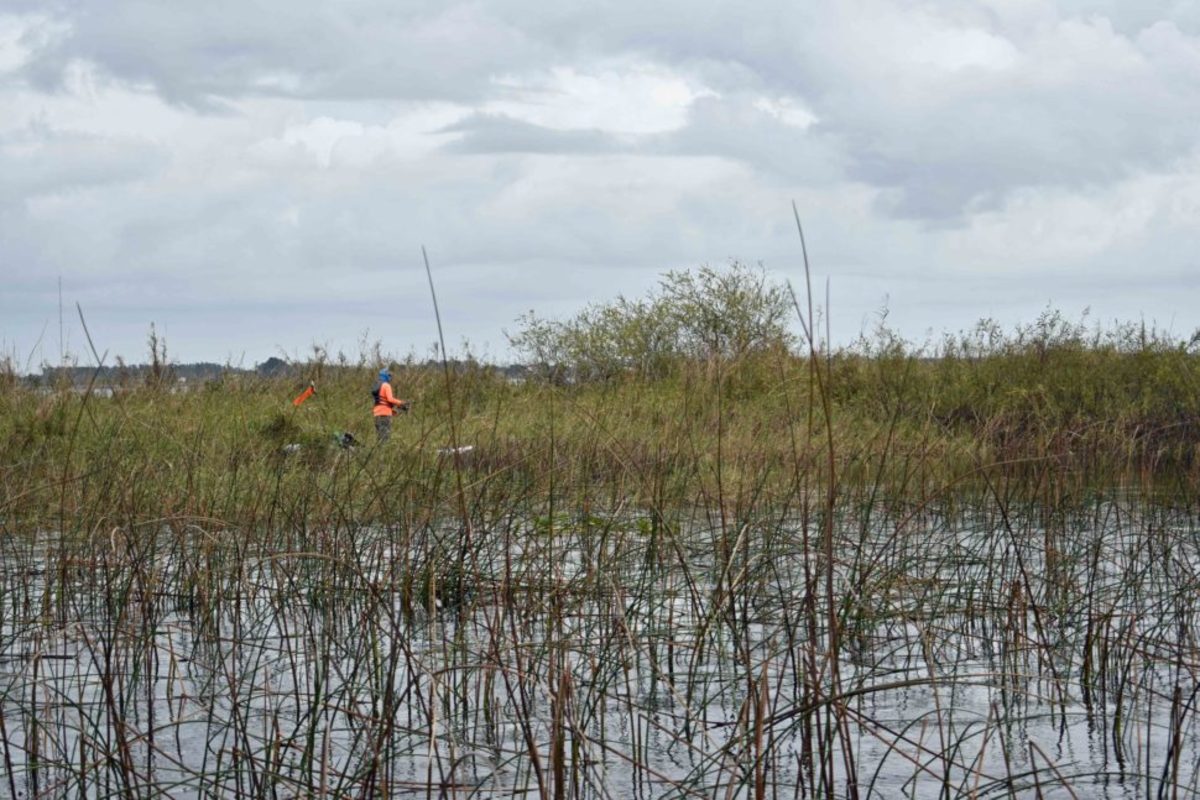 Traffic on the water really increased as we made our way to the Lake Poinsett Shelter. An approaching airboat has a way of making you set up in your seat and listen. They seemed to come from no place and be heading nowhere. Often appearing on the edge of the river like ghosts, coming forth from the distance but never actually using the main channel.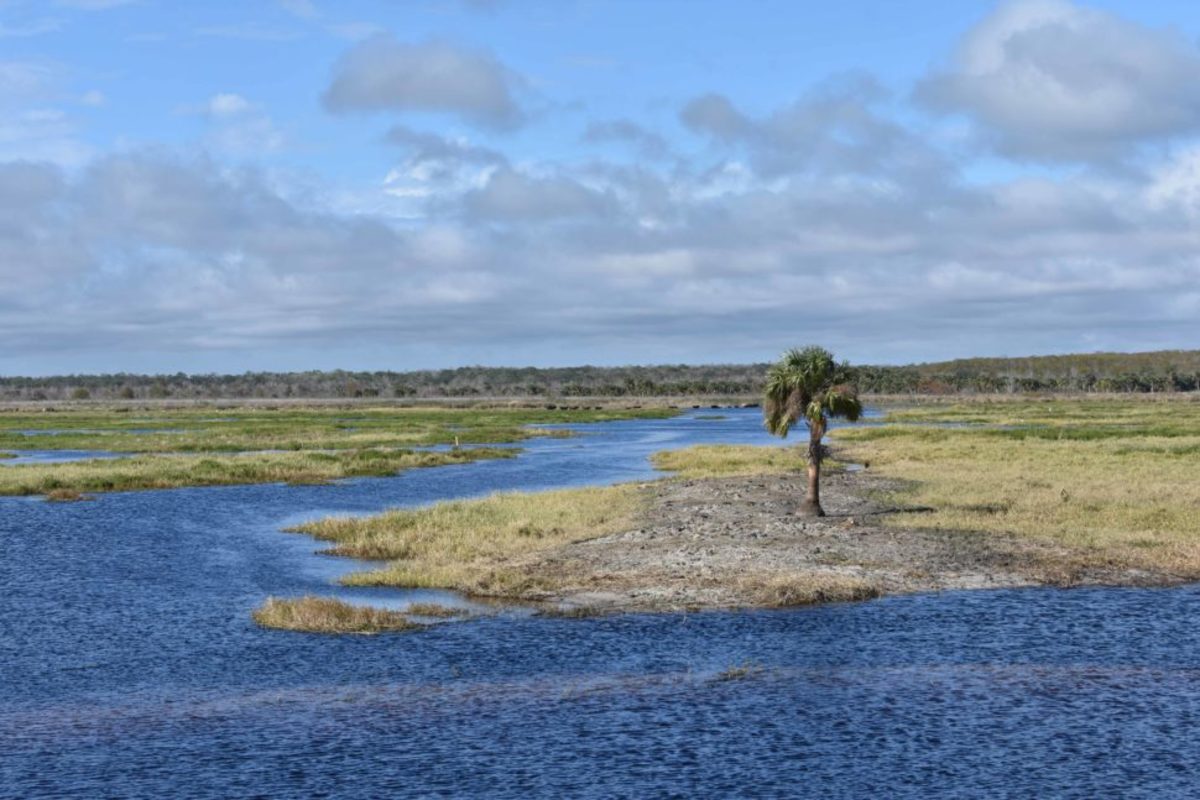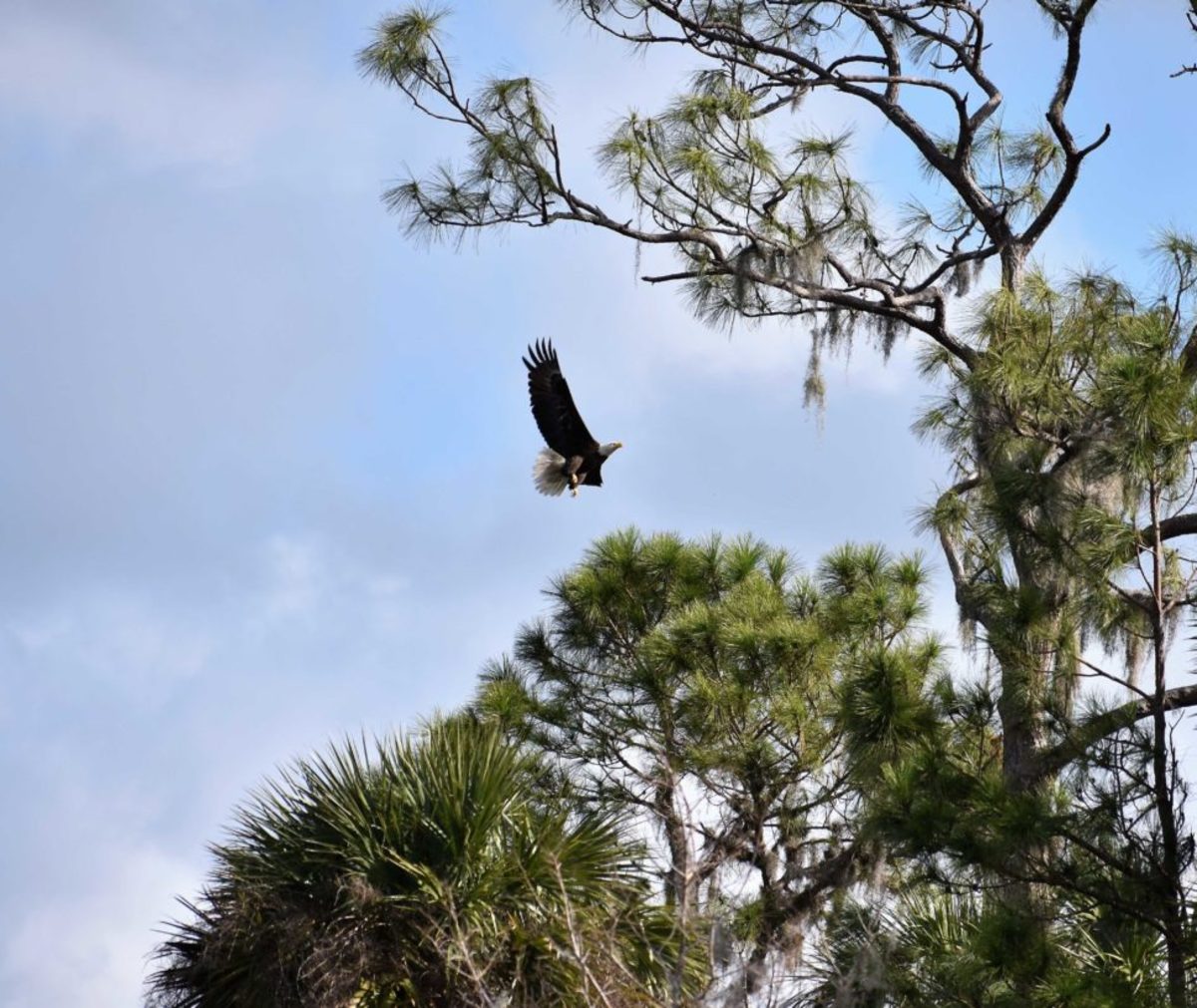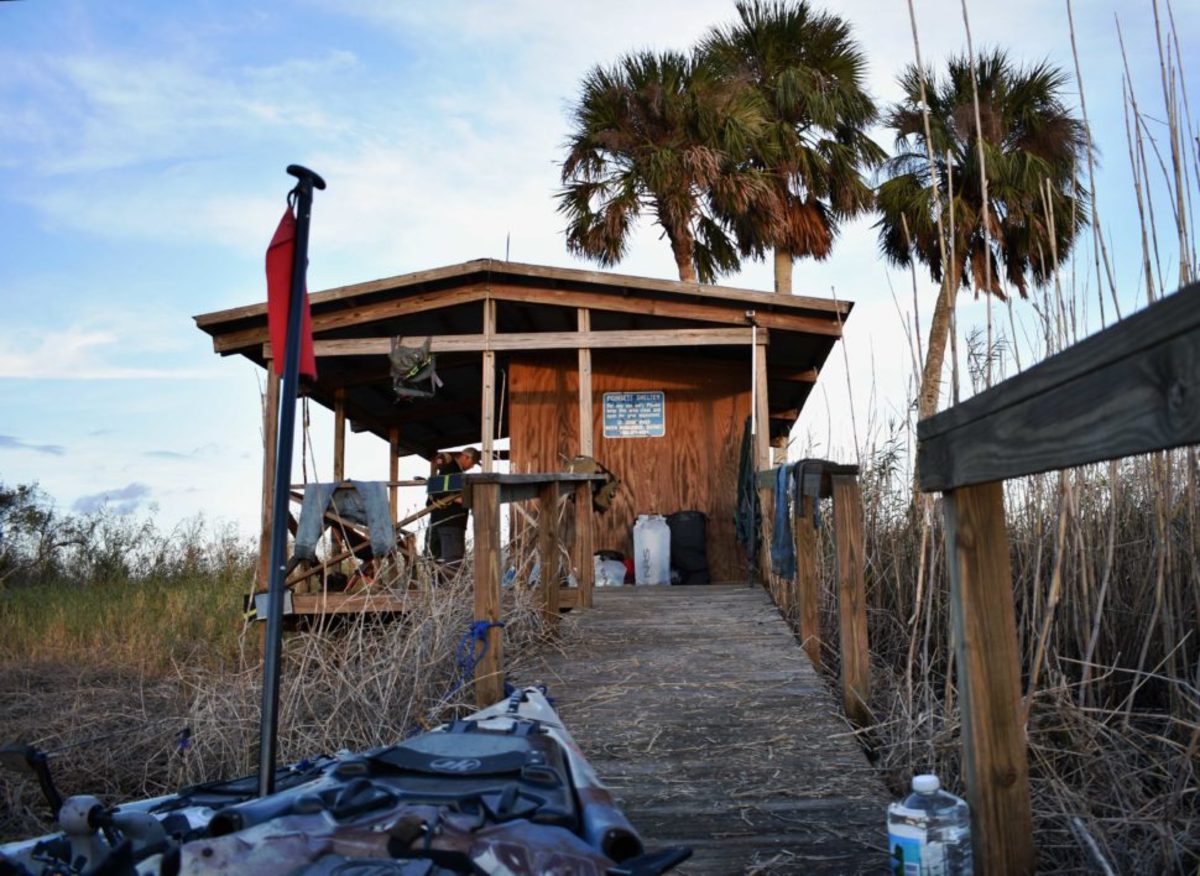 The shelter was usable but far from inviting. After talking to a guy in a boat and learning everything in the area was underwater, we knew we'd be sharing Poinsett with at least one rat, a family of red wasps and either one snake that shed its skin three times or…no matter, we each get a souvenir!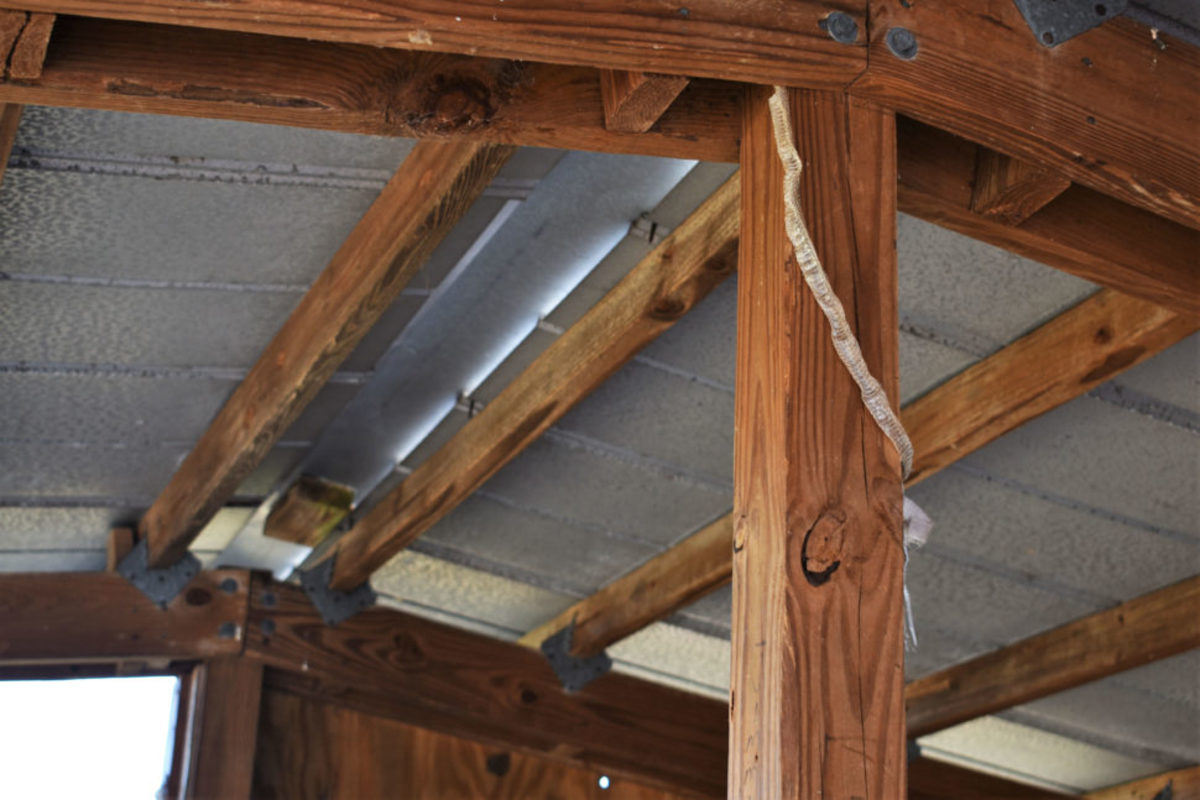 Close Call
The coolest part of the night was watching the shuttle launch followed up by Ben falling out of the shelter. He hit the ground and flipped back into the shelter before anyone could take a step to help. We all held our breath until Ben started laughing at himself, then we lost it. It was one of those nervous hysterical moments where the laughter was intensified by appreciation. We were thankful it wasn't more serious.
For the first time during our trip, the winds were light when we crossed Lake Poinsett. We fished off and on as we made our way to the Hwy 520 bridge. Bart's wife was going to meet us at Lone Cabbage that evening and bring a replacement prop for his Coosa FD. Life was looking up; we were having a great time!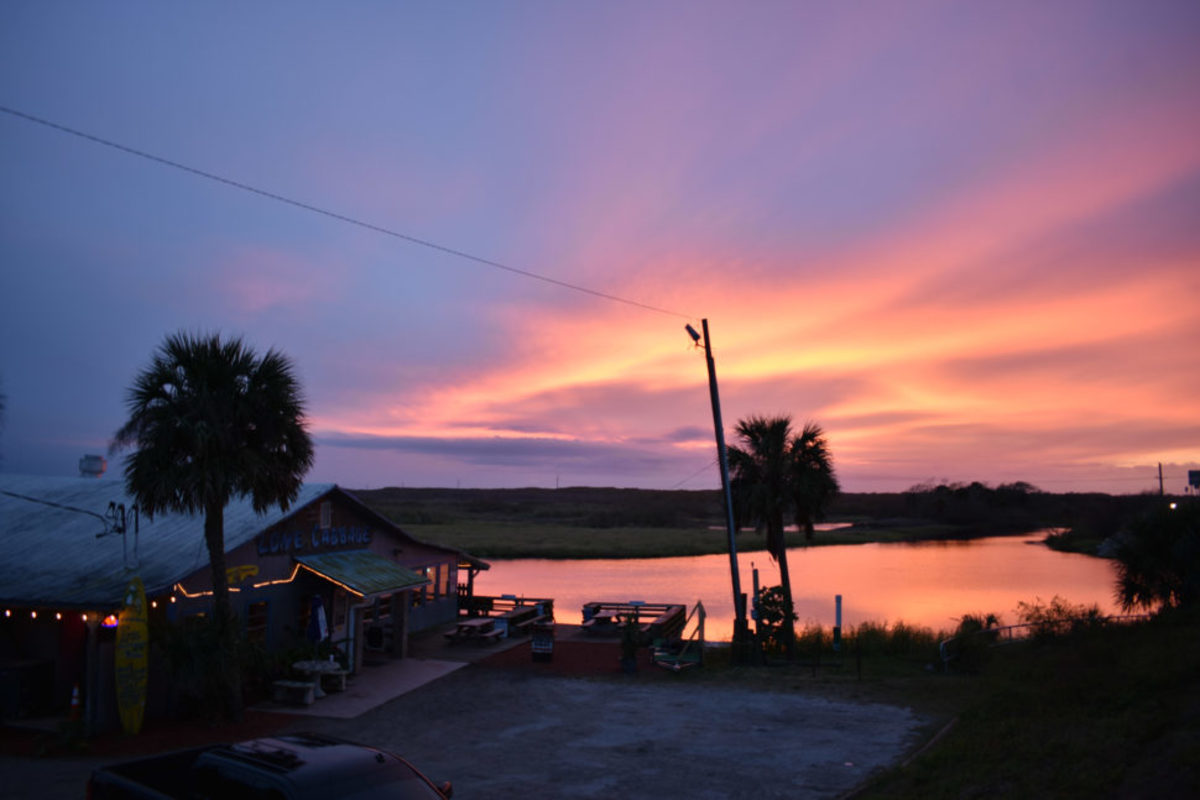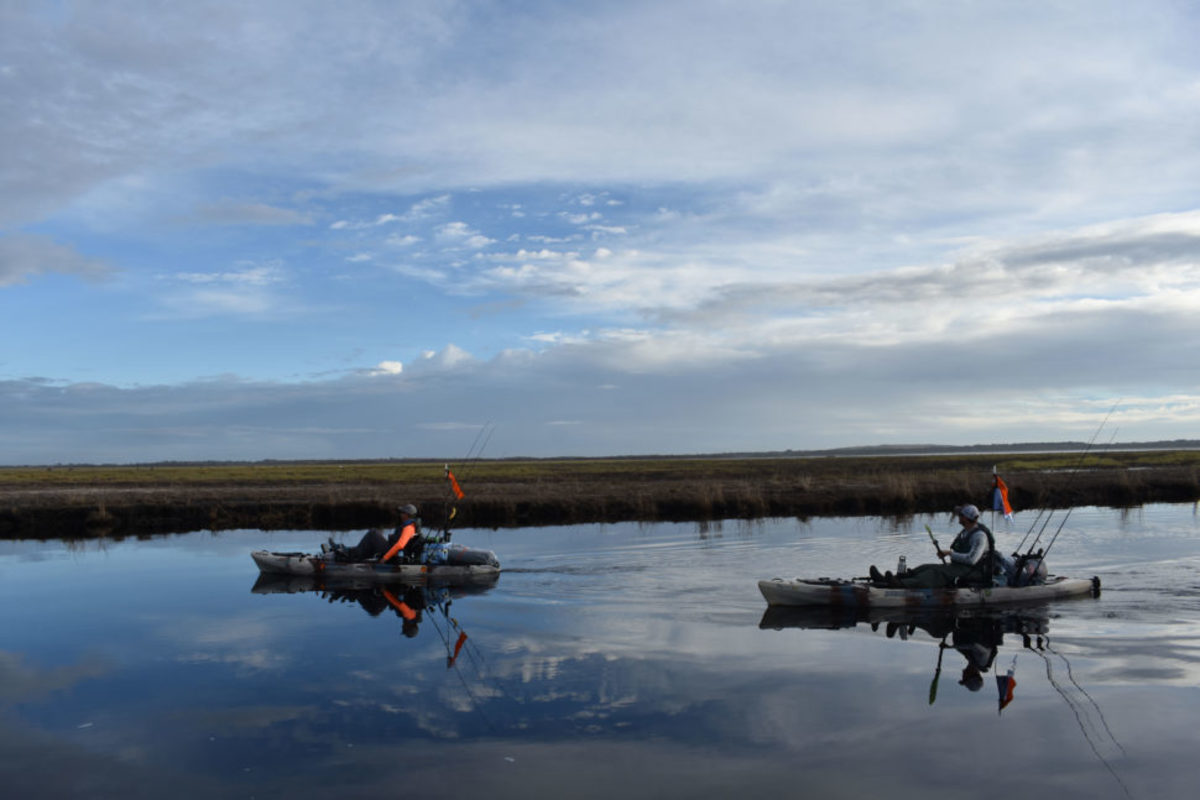 While Bart was fixing his FD, my wife called and explained how the condensation pipe from our heater froze during the night and shut off the heat. A couple days later, it snowed for the first time in 8 years in our small town which closed school for three days. At some point in the conversation, I decided to mention how far behind we were, not my best timing. Somehow, someway the cold front was determined to kill me.
Bovine and Reptile Obstacles
The river from Hwy 520 is spectacular. It's more maze-like but we were fortunate to have optimum flow, which allowed us to cut our own path. The alligators became a regular backdrop as well as the cattle.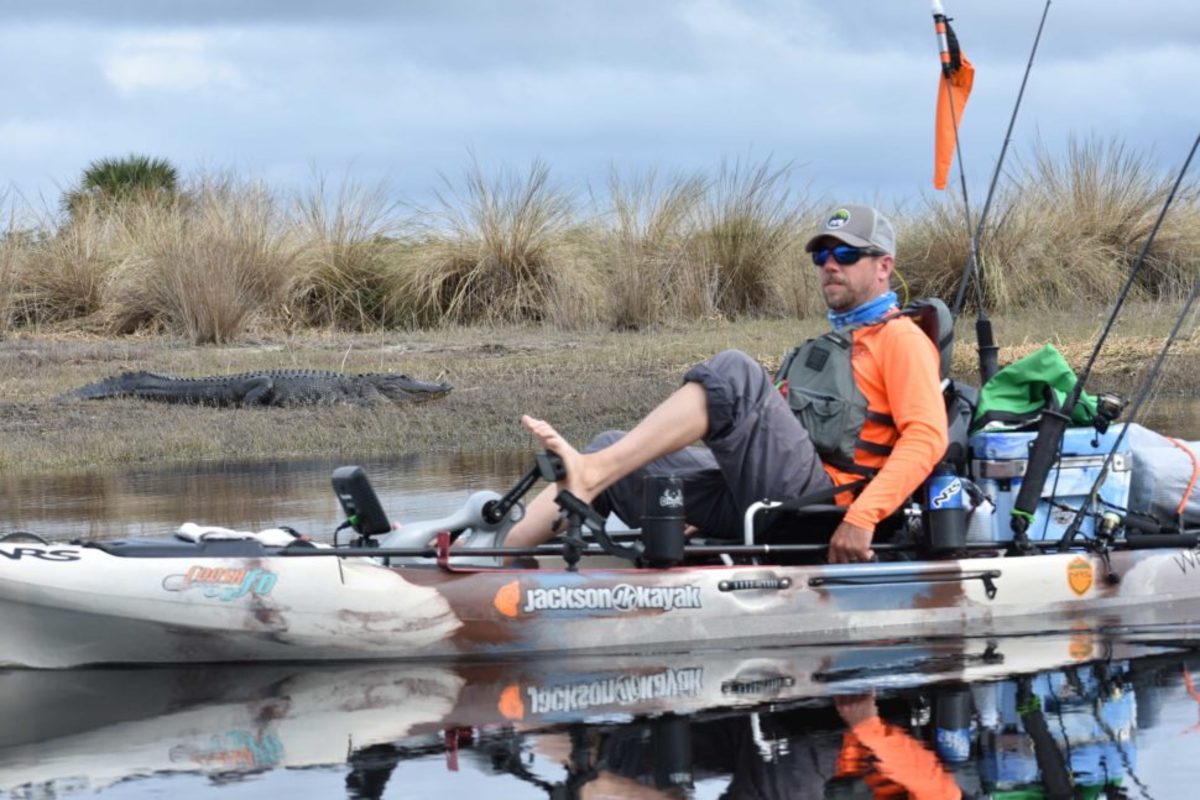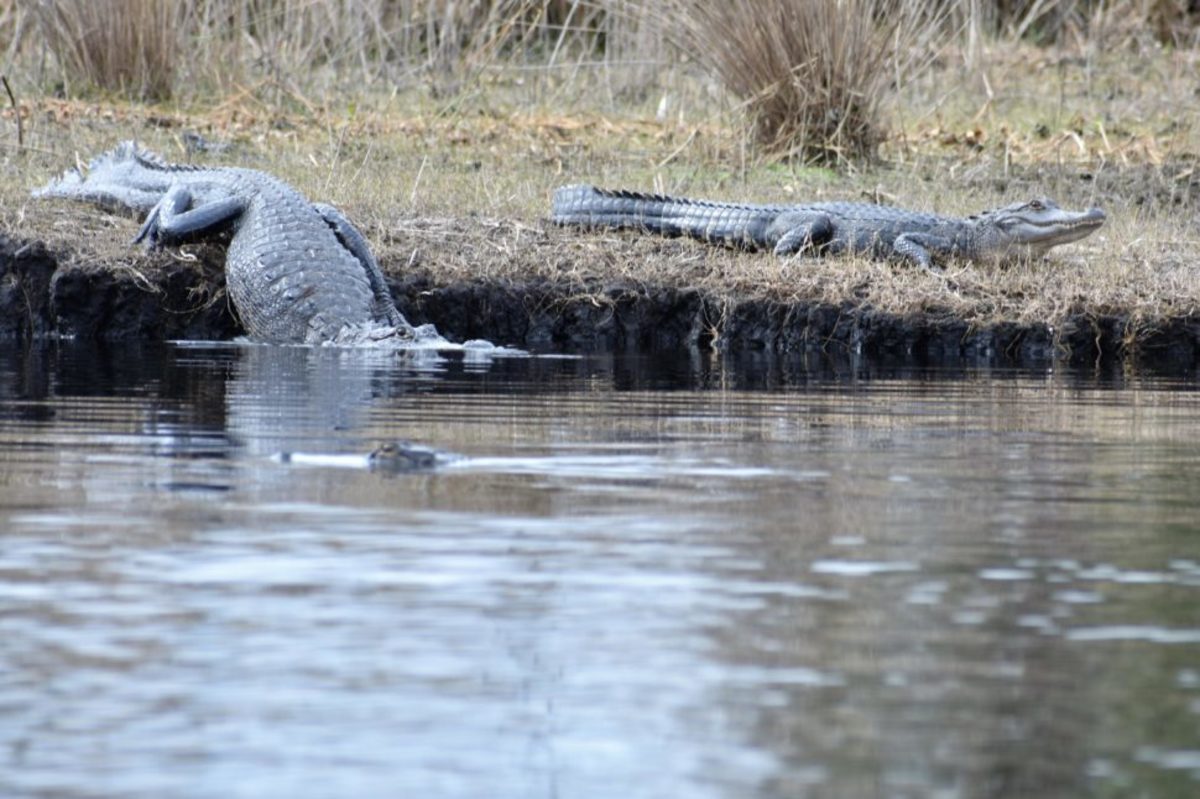 In all honesty, I watched for the cows more than the reptiles. There were several times we looked at our phones, decided on the most direct route, only to change it when we noticed the herds of cattle and how they reacted to our kayaks.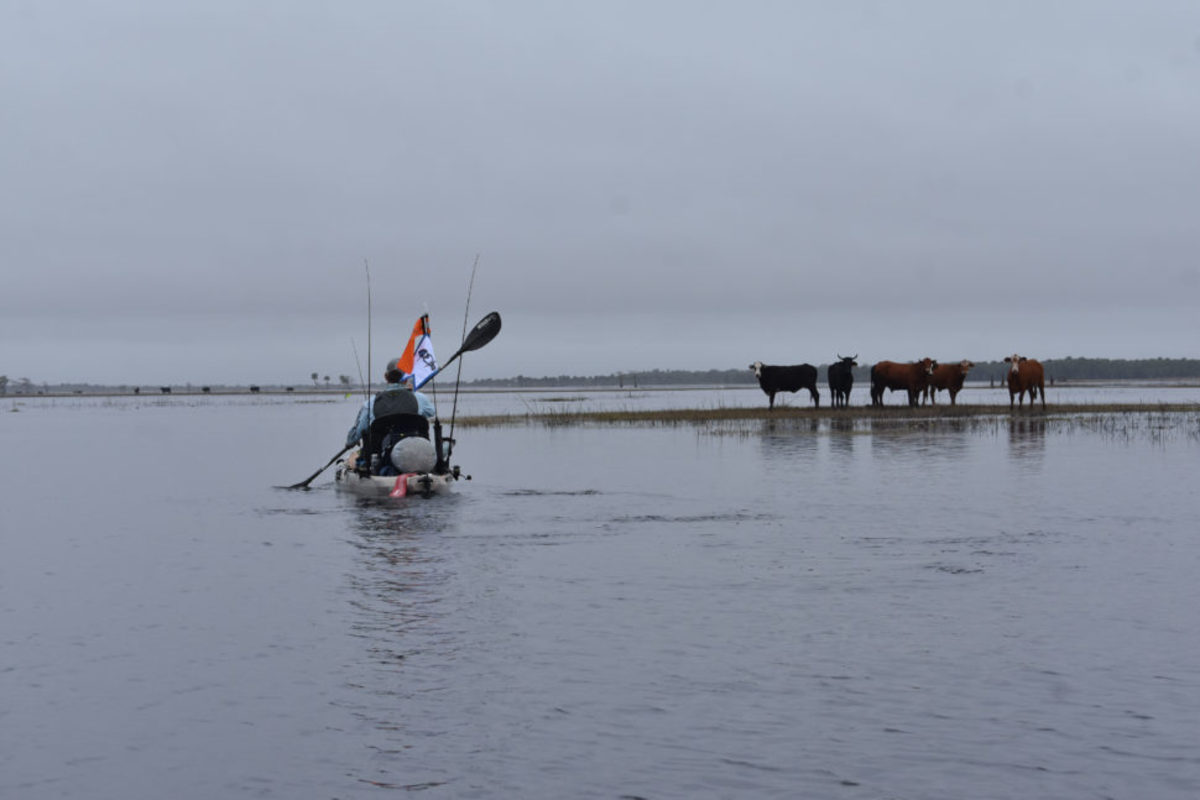 They would cross the river for no reason when we got close. The bulls would stare, almost daring us to come a little closer. I wasn't going to chance to get between them and whatever random island they wanted to be on.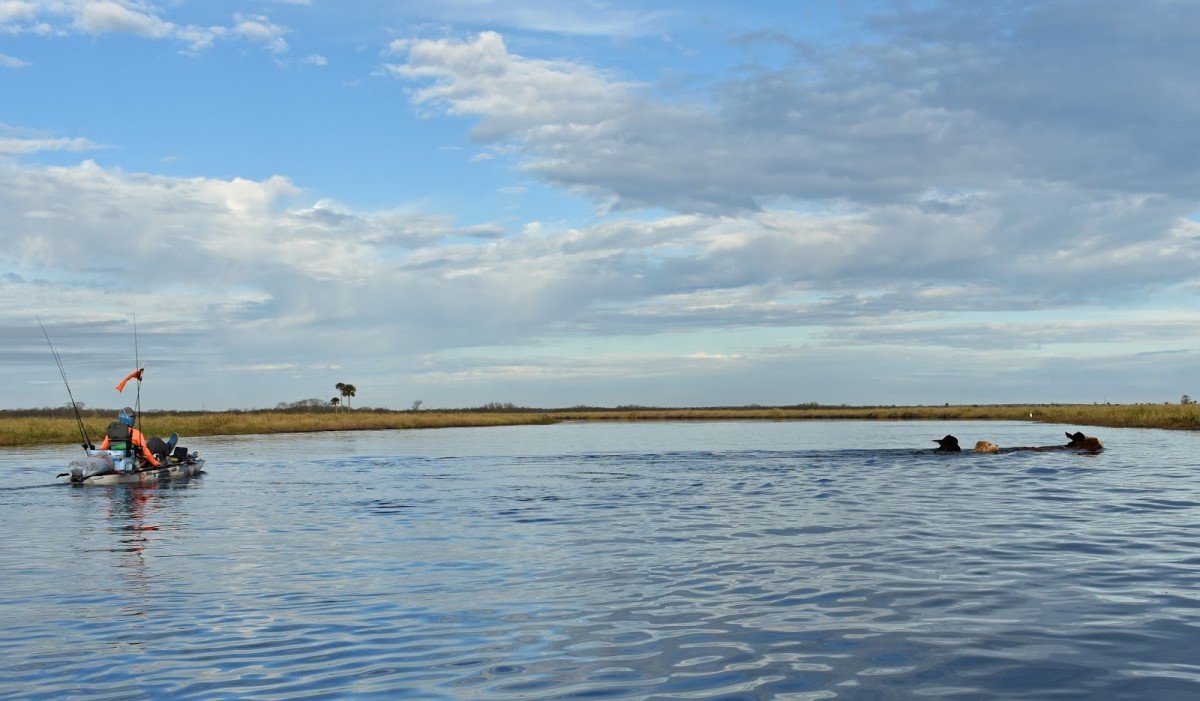 There was no vacancy at Catfish Hotel. The gators near it were some of the largest we had seen and they didn't vacate the area. Even when they went into the river they hung around.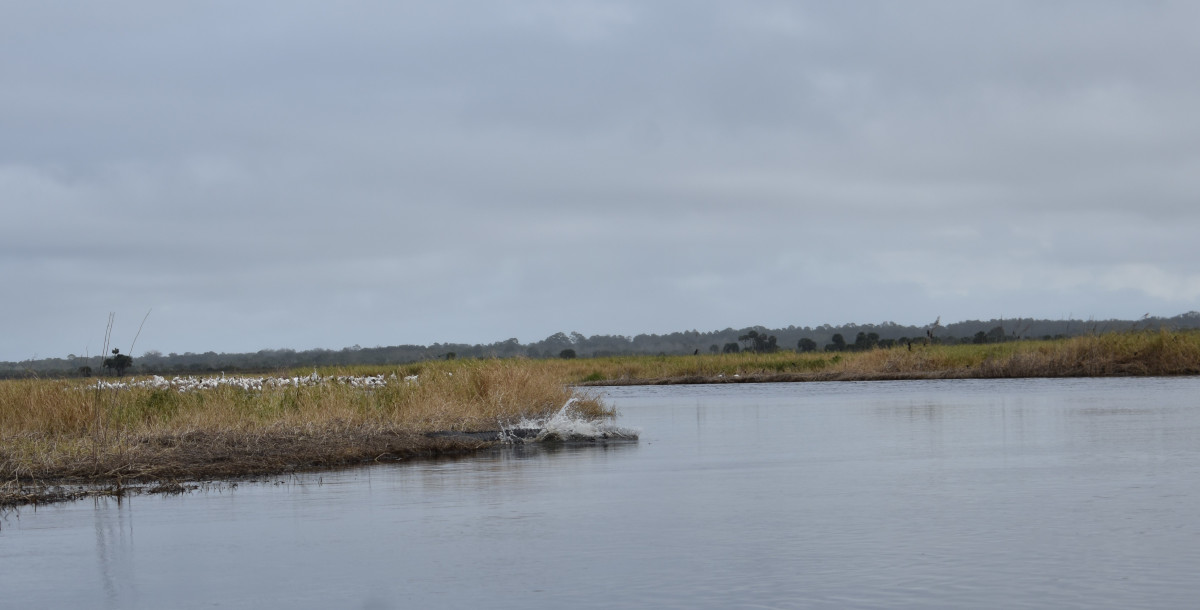 Some turned and started swimming back towards the shelter. It also didn't help that the roof was missing.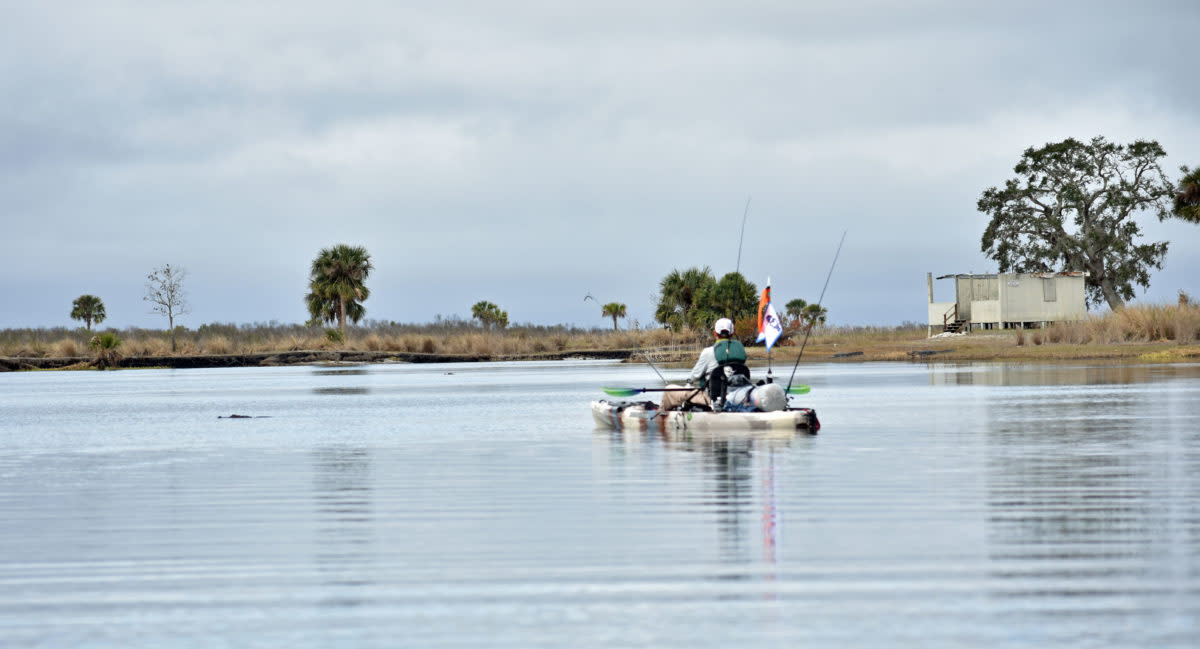 The forecast that evening was for rain and it rained all night.   We were happy to make it to 7-Palms just before it started to come down.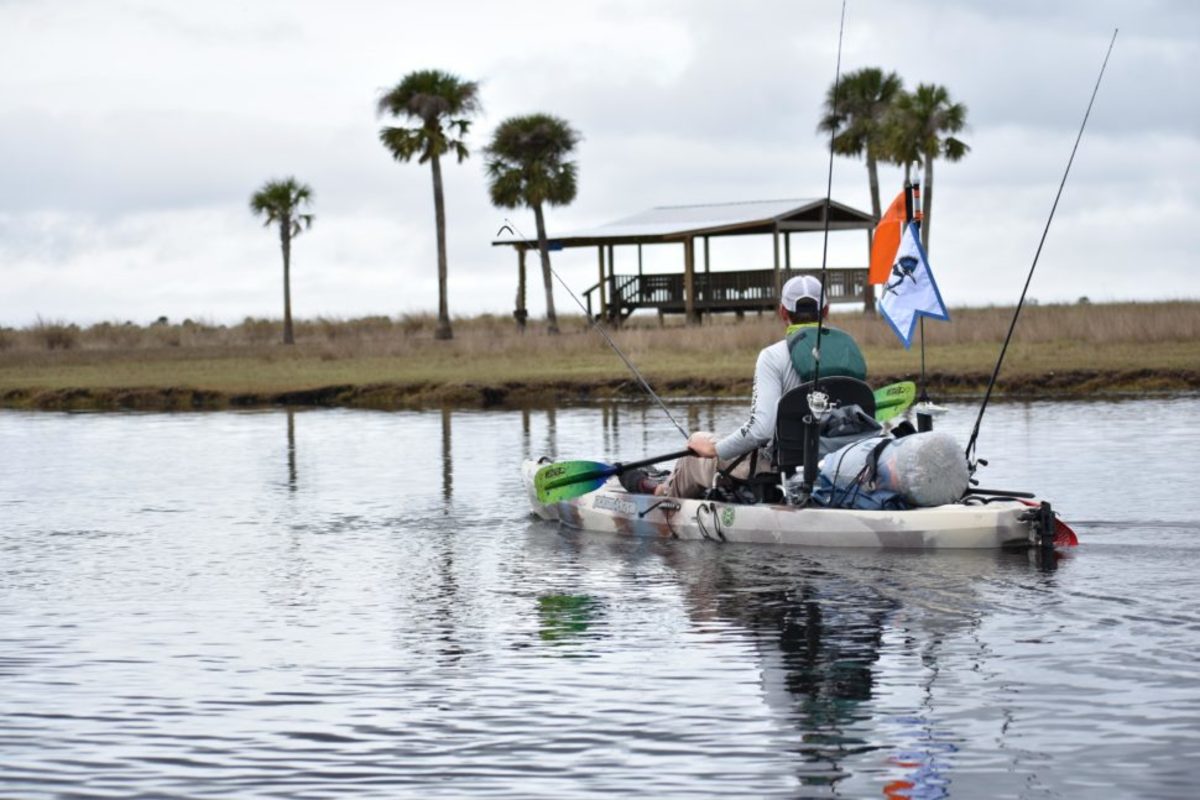 ---
Read More: St John's River Story Part I
Read More: Fishing In Florida
The article was originally published on Kayak Fish
For access to exclusive gear videos, celebrity interviews, and more, subscribe on YouTube!