While summer is almost halfway over, there's still time to get out there and soak up the brilliant sunshine. Whether it be camping, paddling or backwoods exploring, there's no better time to unplug and immerse yourself in the great outdoors. Of course, having fun outdoors requires possessing the right gear. So to help make the most of these warm summer days, we assembled an eclectic collection of outdoor gear that we've been using during our recent excursions.
Fresh Draft Beer On-The-Go!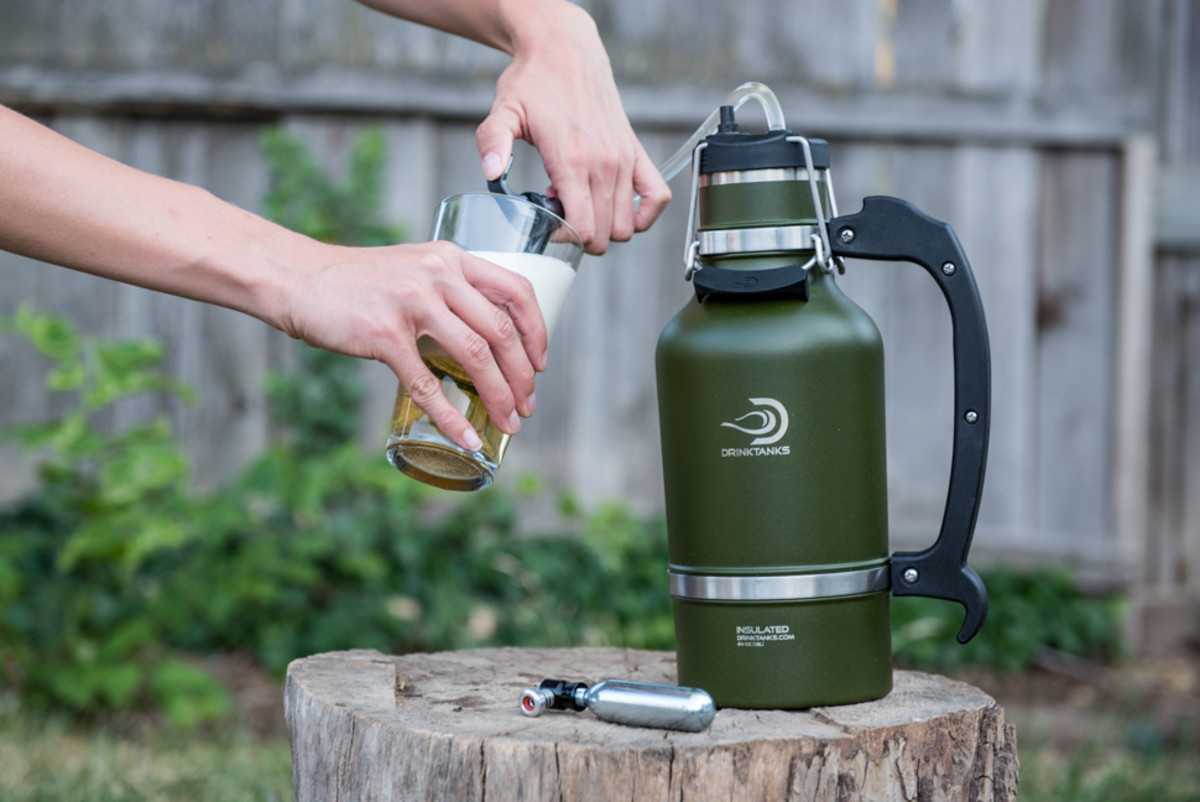 Drinktanks 64 oz Insulated Growler with Keg Cap
$74 / drinktanks.com
Sure, we could make SUP Magazine without the help of beer, but it wouldn't be as much fun.  Some of the best content brainstorms we've ever had were conjured up around a campfire with a frothy beverage in hand. So when we saw Drinktanks on display at the Winter Outdoor Retailer show, we knew we had to give it whirl.
The concept is super simple: Have your local brewery fill the growler with your favorite brew and utilize the Keg Cap accessory to pipe in CO2 and keep your beer frothy for several days longer than a traditional growler.  We found that you typically need to pour out one beer before adding any CO2, as this keeps froth explosions at bay.
We used the CO2 cartridge injector to add small amounts of gas and found that it didn't take much. After letting the remaining beer sit in the fridge for four days, we added some more gas and went to pour some more – still frothy!  The only caveat we'd offer is that if you're serious about using the CO2 effectively, it's best to pony up for the larger 128 ounce Drinktank Growler.  The 64oz vessel is great for normal growler use, but a bit small for the serious CO2 user as it only holds four beers (keeping in mind the need to pour one off without gas first).
Everything is easily hand-washable and made of durable material. The growlers come in a multitude of colors with an MSRP of $74 for the 64-ounce and $114 for the 128-ounce.  The Keg Cap CO2 Accessory kit goes for $45.
And remember, paddle responsibly folks.
Big Sound, Small Price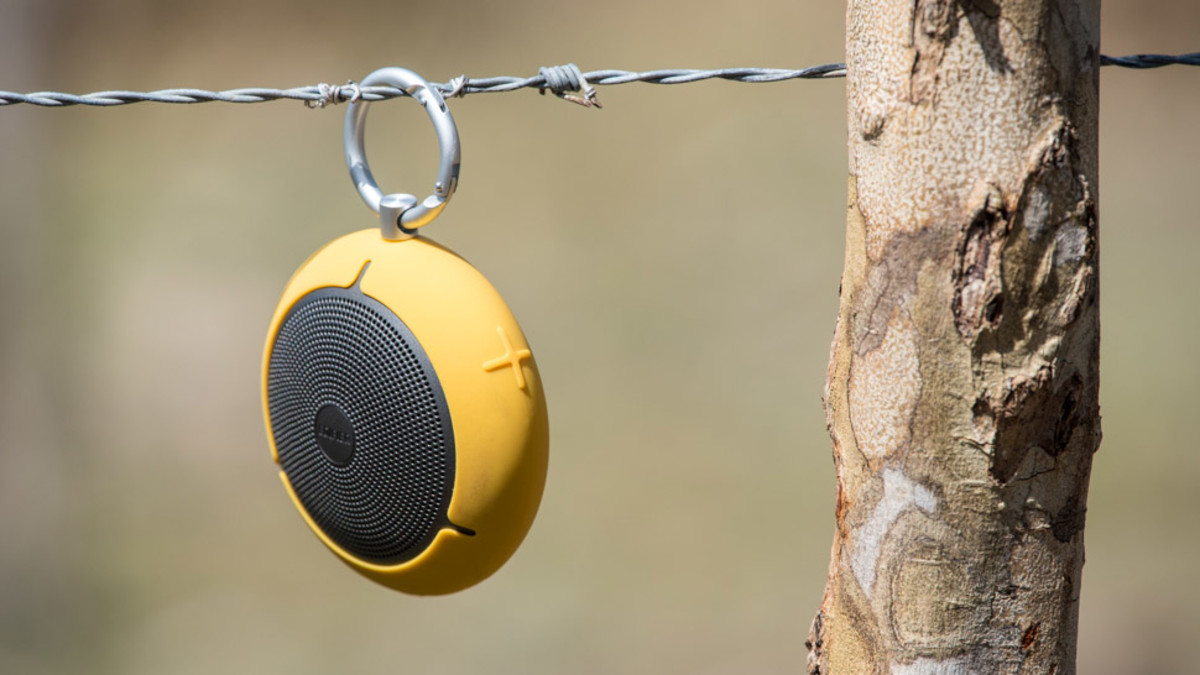 Edifier MP100 Mini Bluetooth Speaker
$30 / edifier.com
Let's start with a caveat — bluetooth speakers are nothing new and we've reviewed our fair share over the past several years. However, while cruising a trade show floor, this little speaker from Edifier caught our eye.  Featuring a splash-proof exterior (IP54 rating) and the ability to store songs via a Micro SD card, we thought it sounded like a good option for on-water tunes without risking your phone.
Since that day, we've added it as a staple to our gear kits due to its small size, good sound and long battery life (Edifier claims 20 hours). Not to mention, it will also act as a speaker phone for your incoming calls.
Our only qualm was that the flap covering the charging port is a little flimsy. Nevertheless, with price tag of only $30, this speaker is perfect affordable option for every music-loving paddler out there.
Tote Your Stuff With Style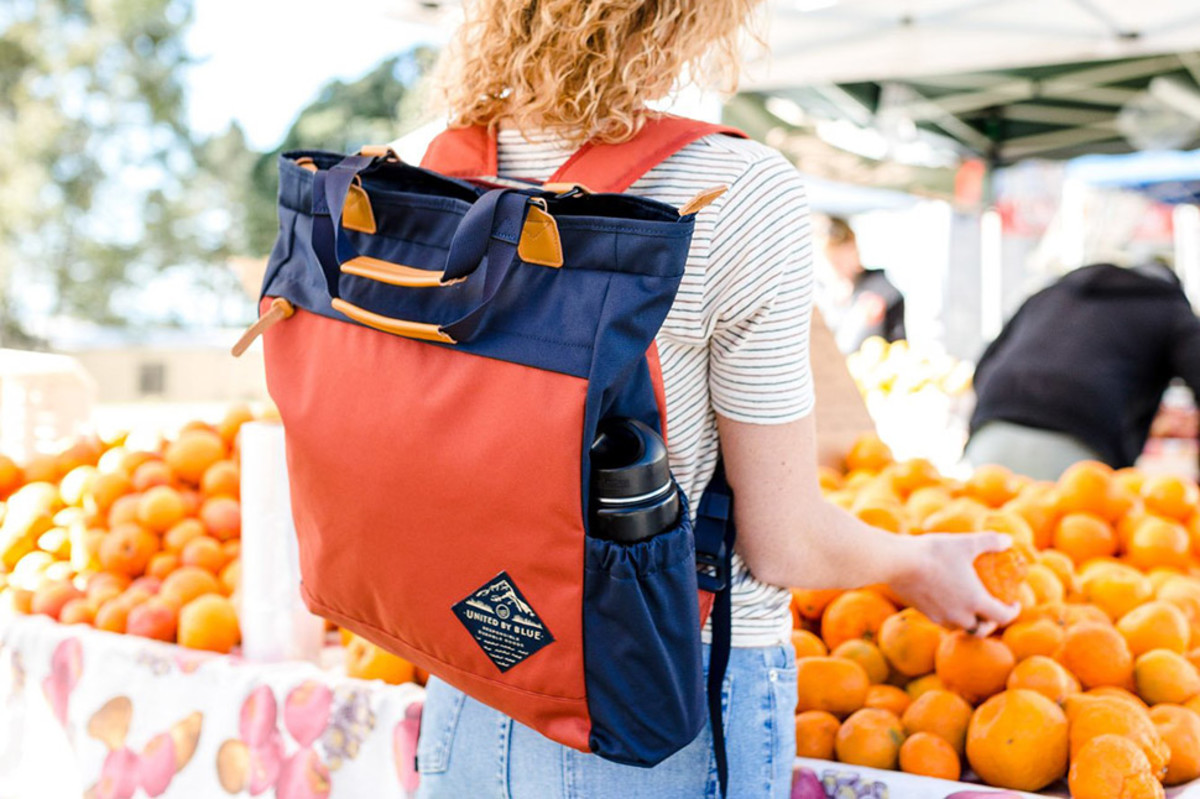 United By Blue Summit Convertible Tote Pack
$88 / unitedbyblue.com
United By Blue is a cool company. It's a brand that is dedicated to not only making quality products for the outdoor enthusiast, but also to doing everything they can to clean up the outdoors. This summer, they launched a campaign to cleanup the country's waterways and beaches, hopefully bringing awareness to the fact that approximately eight million tons of plastic enter oceans each year. So far this campaign has proved successful with over 1,097,777 pounds of trash removed.
We recently tested one of their many products — the Summit Convertible Tote Pack. With an innovative design, the pack can morph from a tote bag into a backpack. The padded straps feature leather accents and are quite comfortable. The pack features ample room to carry plenty of gear with a spacious main compartment, a 13″ laptop sleeve and several other small zippered compartments.
Given the mission of UBB, we weren't surprised to learn that the pack is also made with 100% recycled materials and has a Durable Water Repellent (DWR) finish. This is definitely a pack that will last you awhile, at least through the next school year (or ten).
Power On-The-Go
myCharge Portable Power Outlet
$179.99 / mycharge.com
With more and more devices cluttering (ahem, improving) our lives, it's only natural that brands are going to fill the niche for keeping them charged. We tested the myCharge Portable Power Outlet 20,000 mAh battery system and found it to be a good option for power-hungry travelers.
The battery is 5" X 5" X 1" and holds a big charge in its 1.5 pound mass. The myCharge comes with two USB ports and a standard US AC port.  We were able to charge several camera batteries, a GoPro and even throw some juice into our MacBook while on the road.  The only caveat we found is that the unit's power ON/OFF buttons can get inadvertently turned off jostling around in your bag while plugged in. Perhaps the next-gen device will come with locking tabs to keep the power flowing, but until then, it's best to use it in a stationary environment.
Bug Out Kit!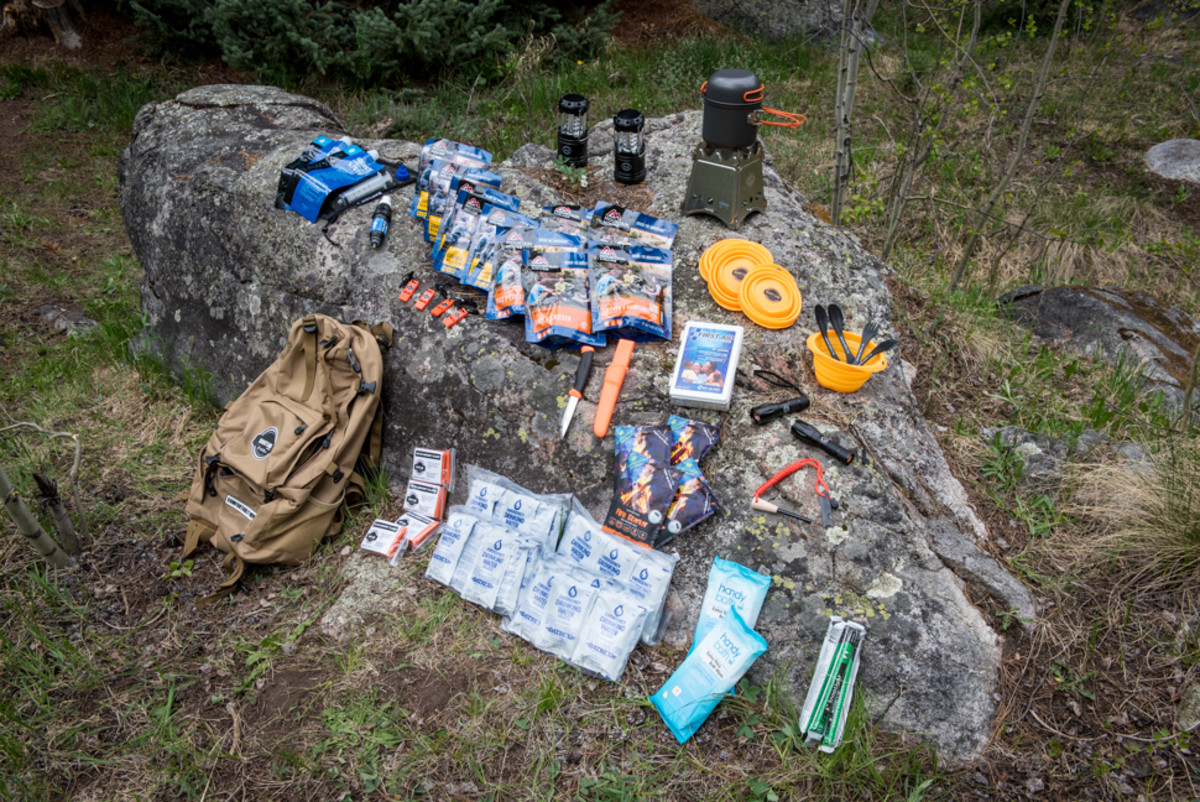 Sustain Supply Co. Comfort 4 Survival Kit
$299 / sustain.com
Still worried about making it through the end of the world?  Maybe not so much, but we do think there is a lot of prudence in being prepared for the unexpected.  We tested the four-person Comfort 4 Kit from Sustain Supply Co. and found it to contain quite a few items that we'd sure be glad to have in the event of a calamity.
First off, we noticed it to be bigger and heavier than expected, but quickly figured out that most of that weight was in pre-packaged water rations. Also included was a collapsible bio-fuel stove, four fire starter bags, a Ferrocerium fire-starter rod, Mountain House freeze-dried backpacking food (24 servings), four space blankets, two bath wipes, Sawyer water filter, MoraKniv fillet knife, basic first-aid kit, four collapsible bowls and utensils, eight glowsticks, two flashlights and two lanterns (batteries not included) and four whistles.
It comes contained in a durable-looking backpack. Keep in mind that we think this kit should be a starting point for dialing in your own kit.  For example, we were slightly miffed that the bag came without a compass, signal mirror or even a couple fish hooks. Though it's no big deal to add in a couple additional essentials, you should take care in knowing what's in your kit. And if you feel the need for a one-stop starting point for a bug-out bag for when #SHTF, this bag is great choice.
Keep a Cool Head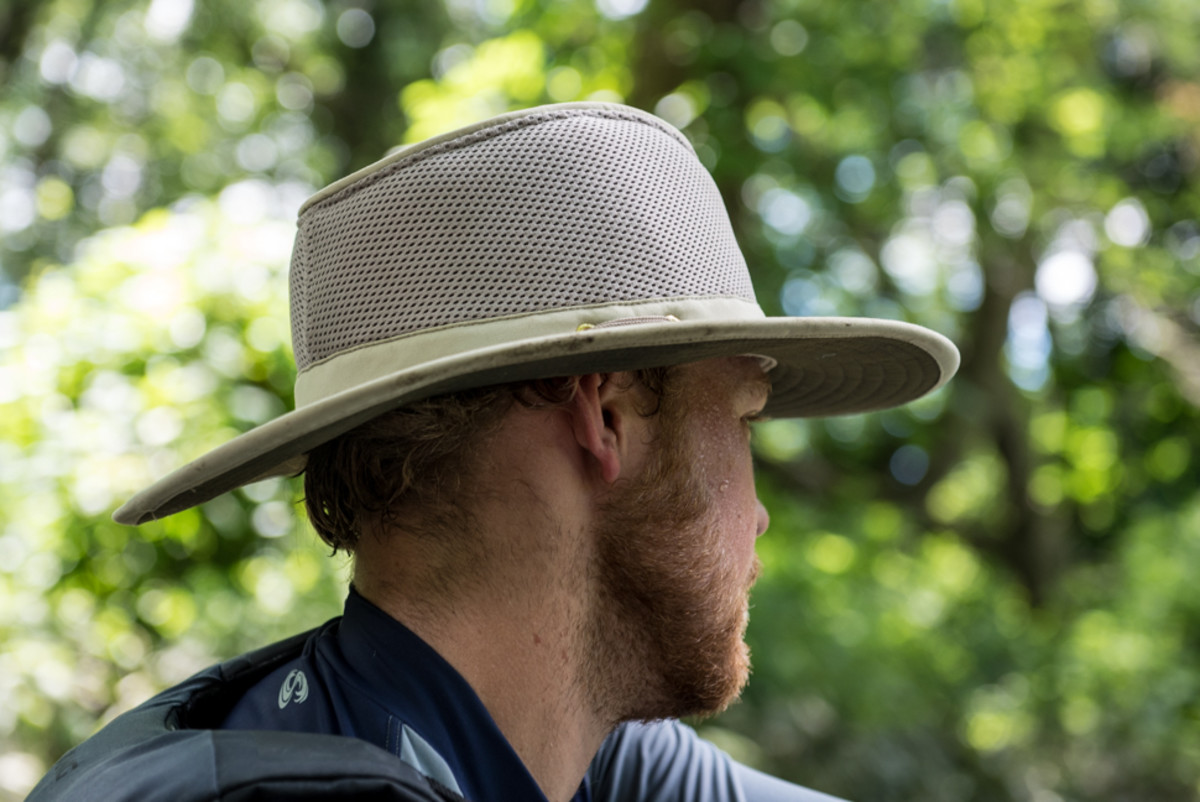 Tilley LTM8 AIRFLO MESH Sun Hat
$90 / tilley.com
Summer is here and as any paddler can attest, having good head gear will keep you comfortably paddling longer. We tested the LTM8 AIRFLO MESH model from Tilley.
This hat provides great ventilation due to its mesh construction and includes a nice Hydrofil sweatband, but doesn't sacrifice anything in the way of material or durability – something we really appreciated for hot-weather paddling.  It has a somewhat floppy construction, making it easy to throw into the dry bag but also springs back to become rigid enough to do its job with losing shape.
The hat comes with front and back adjustable chin-straps for those windy days, easy to adjust or just tuck up inside if needed. The hat floats, of course, and comes with a water-repellent finish as well as a little stash pocket.  Tilley doesn't make adjustable hats, so make sure you correctly measure your noggin before ordering.
Chop With Style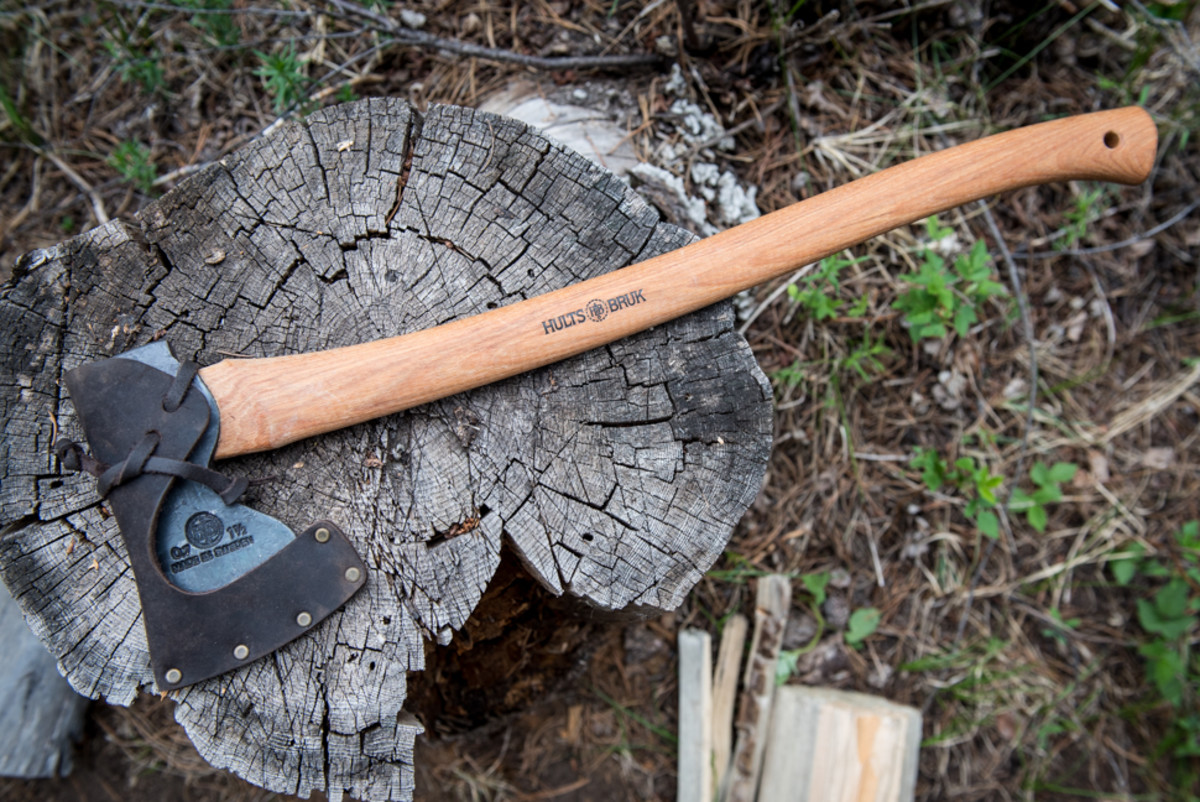 Hults Bruk Akka Forester's Axe
$189 /  hultsbruk.se
We loved the design of this forester's axe. Hults Bruk paired a 1.5 pound hand-forged Swedish steel axe head with a long, ergonomically curved 24-inch American hickory handle, giving the Akka effective leverage for both splitting and chopping power. The axe head came razor sharp, with a flat edge profile similar to a carpenter's axe.
We approved of the little details in this quality and aesthetically pleasing tool, such as the finger notch near the neck of the axe for making precision cuts. While the Akka might cost a bit more than other axes, we feel the quality is worth the price. With a total weight of 2.2 pounds, the multi-functional Akka is ready for multi-day canoe trips or simply taking on the next family camp outing.
Your New Favorite Sandal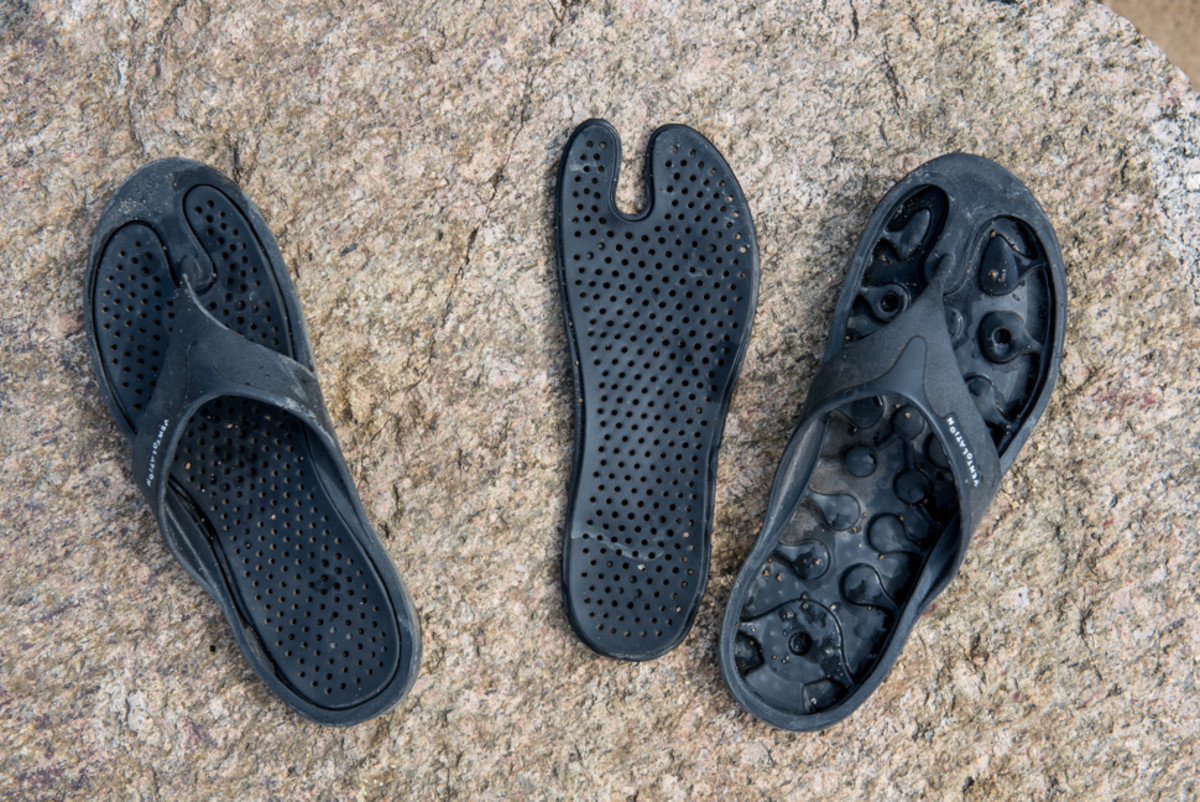 Bali Ventolation Sandal by CGEAR
$34.99 / ventolation.com
We love it when simple designs come into the market and improve our lives. These innovative sandals by CGEAR are a prime example of just that.
Using a unique design that allows sand, water and grit to disappear through the footbed and expel through the outsole, these sandals are a welcome addition for any beach or river-goer. The footbeds use a 'clip and groove' design that allows for easy cleaning if needed. Not only do the sandals work as described, they are also extremely comfortable, mostly due to the VO-FLEX lightweight, non-slip rubber and the perforated footbed.
Walk a mile in these sandals and you'll see what we mean. While you're not getting the fancy leather designer treatment with these sandals, we feel the pragmatic approach makes up for it. We did experience a bit of suction to the bottom of the foot when coming directly out of the water, but in general the footbeds stay in place. If you're like us with a whole fleet of footwear crowding your doorway, you'll find yourself sliding into these regardless if your headed to the beach or just out on the town.
Human-Powered Chainsaw
Nordic Pocket Saw
$49 / nordicpocketsaw.com
Zip, zip, zip!  This hand-powered chainsaw made quick work out of downed timber for our fire. Saws are much more economical than axes (although we think you should have both) for cutting lengths of wood and this one is significantly lighter than other pack saws.
The chain design uses carbon cutting teeth that face both directions and chew through wood on each pull.  Developed in Sweden, this little saw fits into a small pouch and can be worn on a belt or pack. Meanwhile, the heavy duty nylon handles provide a safe and secure grip, even when wet.
We found that it does require a little bit of a learning curve, especially when setting the kerf, but once you get going the cutting is smooth and fast.  Pair it with a standard round chainsaw file to keep the teeth sharp and this tool will become a mainstay in your backcountry kit.
Related
The best products from Outdoor Retailer 2018. 
Review: Boil water faster with the new Jetboil Flash Stove.
The article was originally published on Standup Paddling
For access to exclusive gear videos, celebrity interviews, and more, subscribe on YouTube!