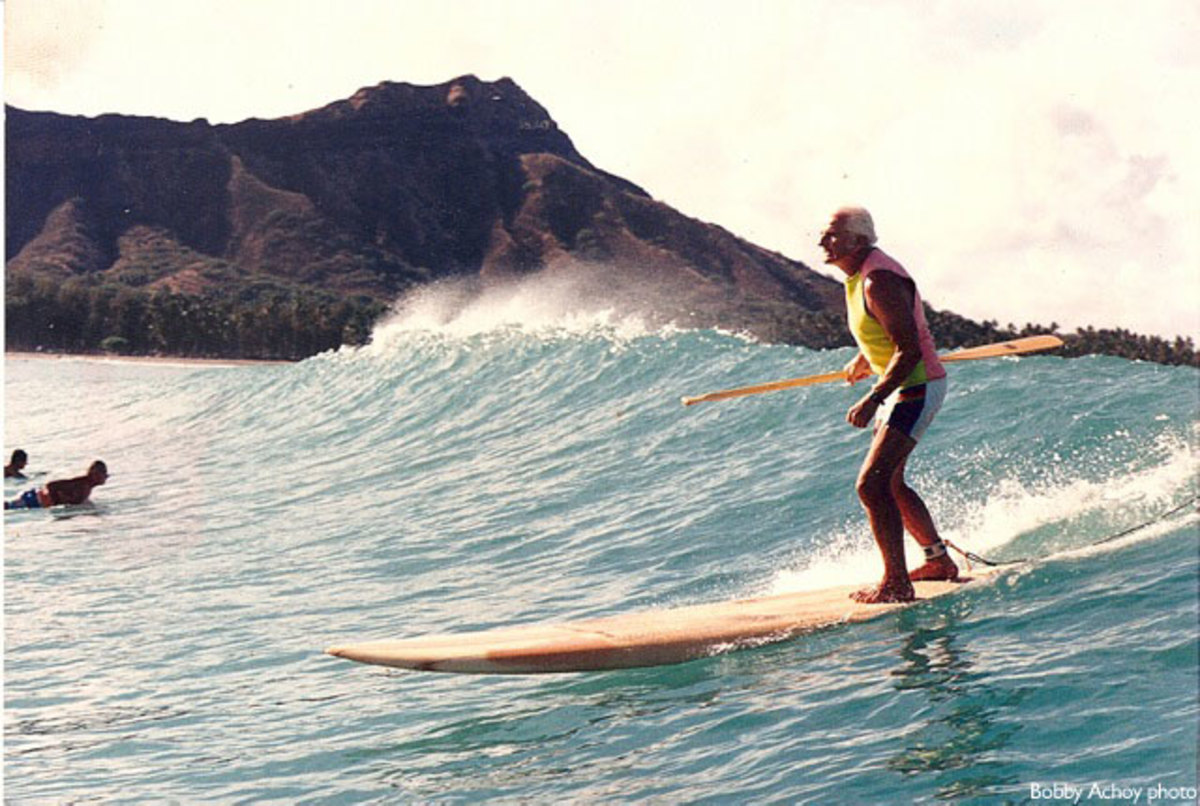 John Zapotocky Sr. was surfing in Honolulu's Waikiki Beach when he noticed a surfer riding a wave with a paddle and thought, "My God, that's something I should be doing."
And so he did … for more than 55 years.
Zapotocky, known as "Zap" back in the day, was a genuine pioneer in the sport of standup paddleboarding, yet he didn't get a lot of recognition and he certainly wasn't as famous as the surfer who in the mid-1940s told him to get a paddle and try it.
No, Zapotocky doesn't rank alongside legendary surfer Duke Kahanamoku, but with his passing at age 95, he certainly deserves to be memorialized.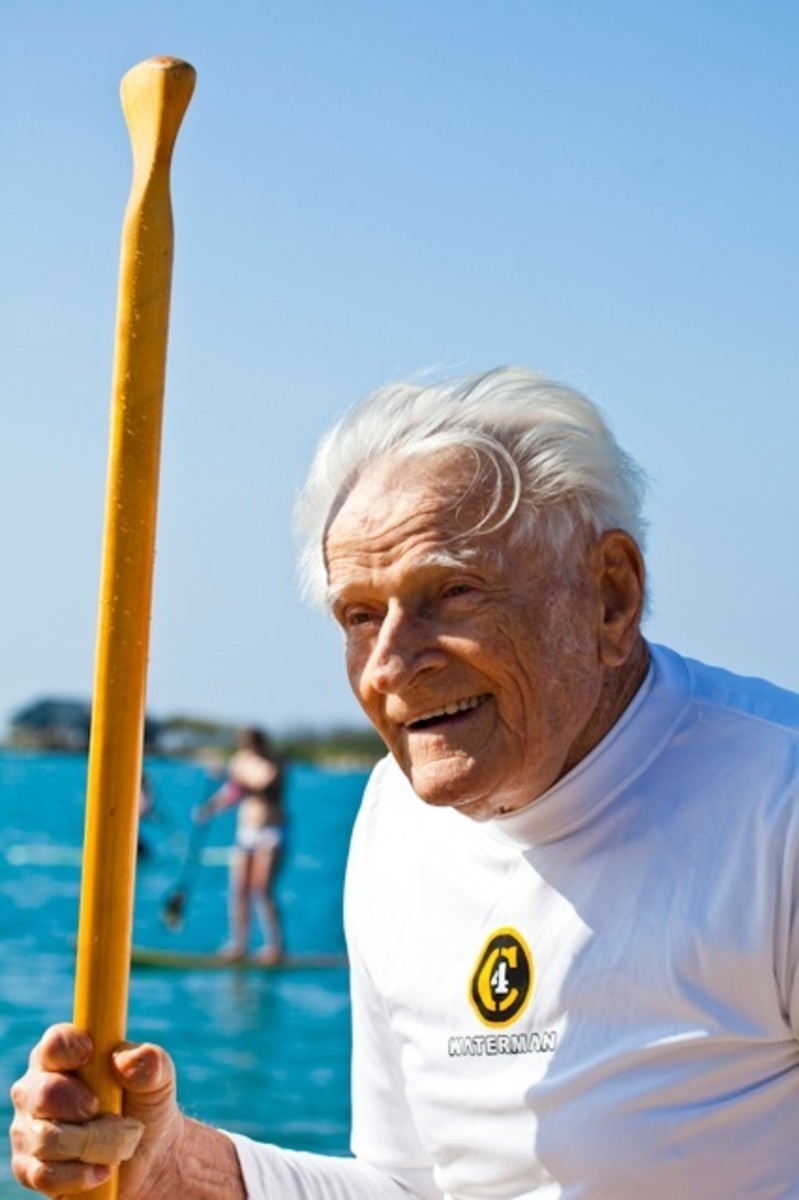 Zapotocky never claimed to be a legend or to have been the first to introduce standup paddling, but he was among the earliest paddlers and was a constant presence on the water in Waikiki for decades.
From Zapotocky's obituary in the Honolulu Star-Advertiser:
In his 40s, John became an advocate of standup surfing and was a well-known figure at Tongg's. He would often surf a few at Tongg's, paddle down to Queen's, catch a set, then paddle back. In his later years, John changed his surfing venue to Queen's and Canoe's and, with his trademark white hair (that rarely got wet), muscled physique, and tall paddle, he could be seen in the early morning surf nearly every day.
Zapotocky moved to Hawaii in 1940, fell in love with the ocean, and became a Waikiki waterman. That's when he ran into Duke Kahanamoku.
"I'm here from Pennsylvania, I never heard of him," Zapotocky said in a 2010 interview with C4 Waterman. "[They said] 'Well, he's a world-famous swimmer and surfer and Olympic star.' So I went to talk to Duke. He said, 'Well, get yourself a paddle and do it.' I did that and I've been doing it ever since.
"I've been surfing out here now for 65 years and probably 55 years I've been using a paddle. And it changed my whole life. I've been standup paddling ever since. They thought I was an oddball out there. 'What's this guy doing out here with a paddle.'"
Zapotocky said he and Bobby AhChoy were the only ones using paddles back then; it was said AhChoy used standup paddling as a means from which to teach surfers, giving him a better perspective and a platform to take photos of them. Zapotocky said in that 2010 interview that AhChoy's father used an oar to paddle with rather than a canoe paddle he favored.
In spring of 2010, the Honolulu Advertiser reported that Zapotocky got back onto his board for the first time in four years. He told the paper he wanted to be out there surfing "until I'm at least 100."
Appropriately, Zapotocky's ashes will be scattered at Waikiki Beach between Queen's and Canoe's surf spots following a memorial at St. Augustine by the Sea Church on October 28.
For more details about his life, check out the interview Zapotocky did with C4 Waterman in 2010:
More standup paddling on GrindTV
Laird Hamilton honored at SUP Awards
Fitness tips from one of standup paddling's biggest names
SUP athlete is first to paddle from Cuba to U.S.
For access to exclusive gear videos, celebrity interviews, and more, subscribe on YouTube!