TRANSWORLD BUSINESS and the International Association of Skateboard Companies released their annual report on the business of skateboarding Wednesday, the "State of Skate."
They've found that over the last 10 years, the typical consumer has changed dramatically.
"The core skater, or someone who skates 26 times or more per year, has dipped, while the casual skater (1-25 times per year) has continued to climb since 2011," Kailee Bradstreet, Editor-in-Chief of TW BUSINESS said.
The trend shows that a new generation is involved in lots of activities, instead of focusing solely on one.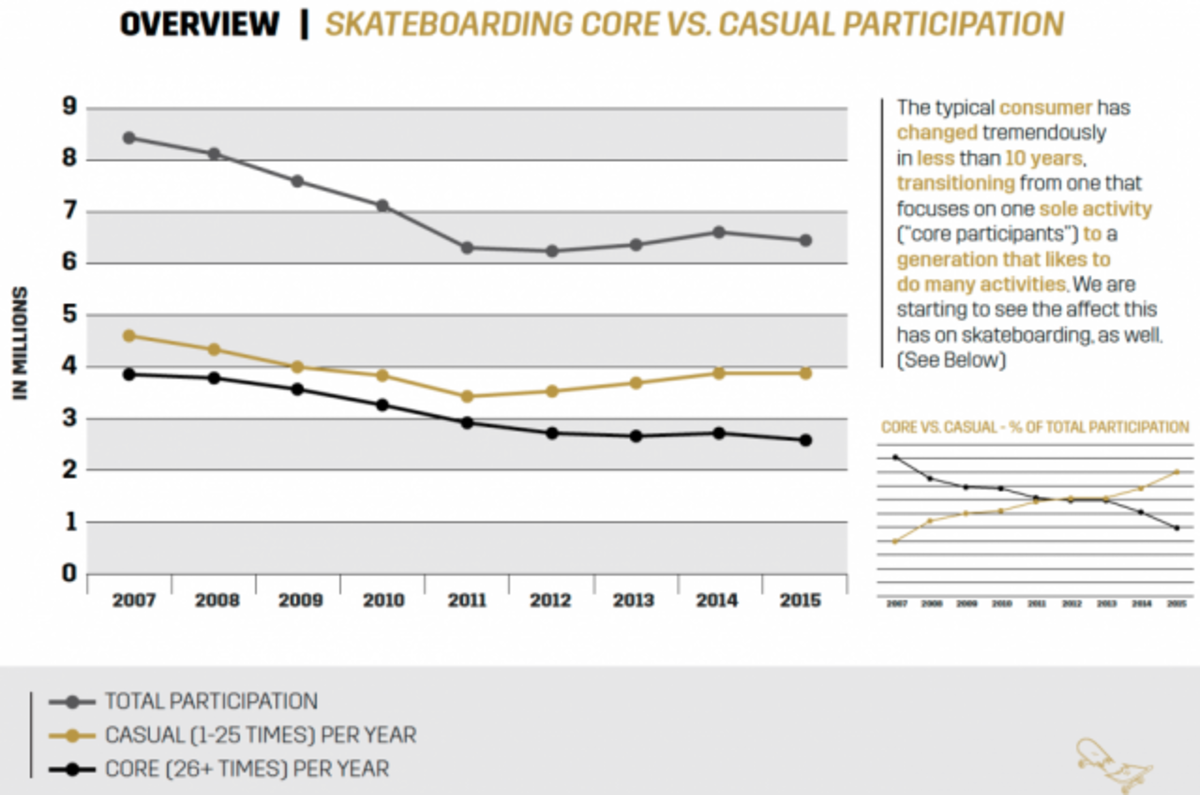 Generation Z, as they're called, aren't loyal to a particular brand nor a particular sport, according to the State of Skate.
The total participation of skaters hovers around 6.5 million, which is similar to last year.
The full "State of Skate" report is packed with the latest consumer insights on skateboarding and is available now.
More from GrindTV
After Mirra, are more action sports athletes at risk for CTE?
Los Angeles is now home to a 67-mile hiking trail
Born Wild Project: The future stewards of our outdoor spaces
For access to exclusive gear videos, celebrity interviews, and more, subscribe on YouTube!