This video was produced in partnership with lululemon men.
Mason Mashon is a mountain biker, a snowboarder, a surfer, a photographer, and an artist. In all these things, he's developed a reputation for seeing what others might miss. Mashon attributes this to his drive to always seek out new perspectives – even when he's shooting or riding a location he's been to many times before.
"My photography is a long-term study in perspective," he says. "One of the biggest variables, and it does translate into a lot of different aspects of life, is finding the best way to look at something."
This ability to shift perspectives comes naturally because Mashon began his career as a professional mountain biker before stepping behind the camera to shoot biking, skiing, snowboarding and the wilderness around his home of Whistler, British Columbia.
One example of this is Mount Cayley – a nearly 8,000-foot volcano that juts above the dramatic ridge lines surrounding Whistler – which has served as something of a muse to Mashon. He's drawn to it whenever it's in the background of the photos he's taking, always trying to capture that ineffable thing that holds his gaze.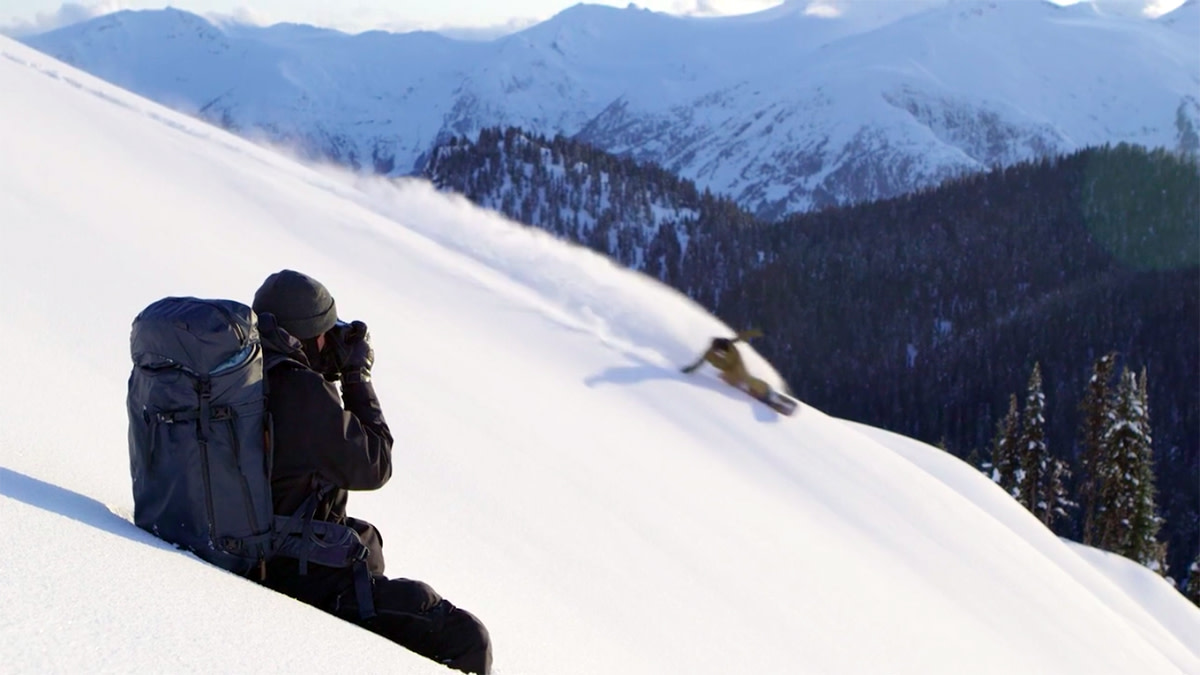 In the video above, Mashon describes exploring on an average day, which leads him to an unexpected vantage point and an image that finally illustrates the thousand words he'd never be able to write about Cayley, snowboarding and the Whistler backcountry.
"Changing my perspective around trying different things and looking for adventure allows me to take a creative approach to photography," Mashon explains. And the satisfaction he feels when it comes together like it did near Mount Cayley, he adds, is what keeps him inspired in every aspect of his life.
To learn more about lululemon men, follow them on Facebook, Instagram, and Twitter.
For access to exclusive gear videos, celebrity interviews, and more, subscribe on YouTube!