This story featured in the 2013 Beginner's Guide.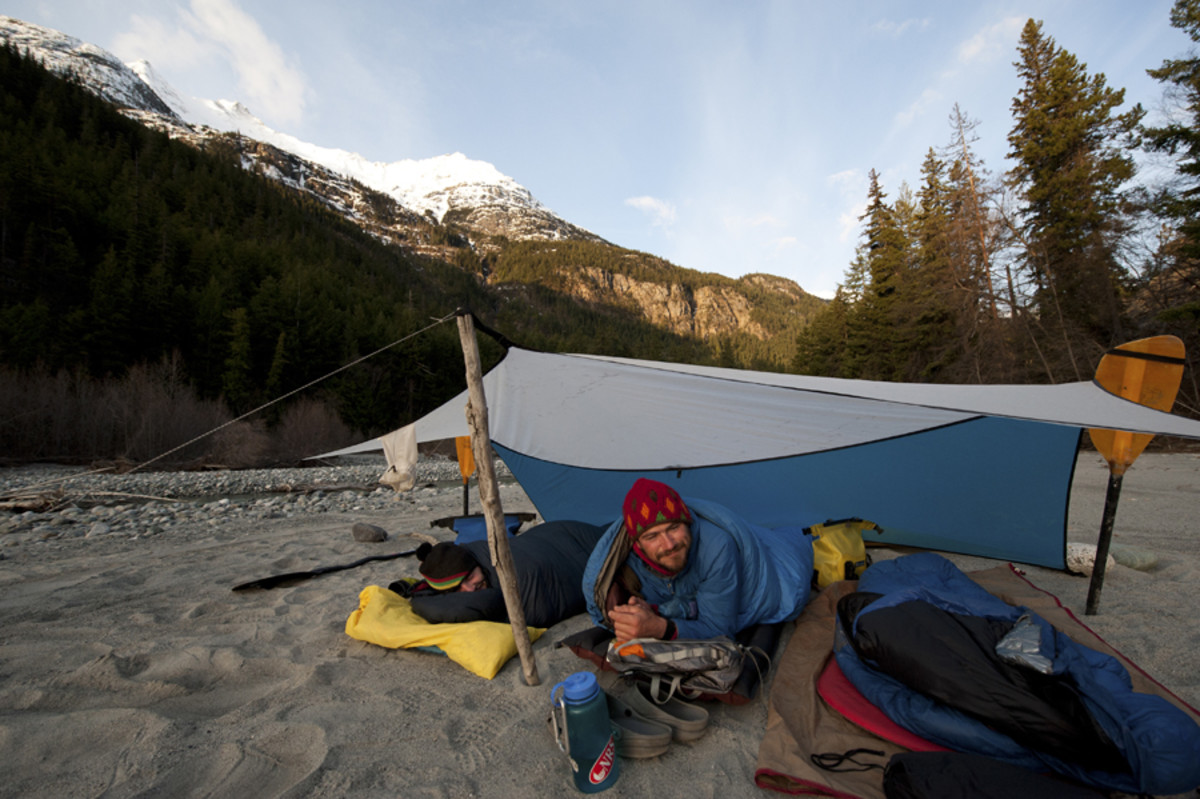 Overnight paddling trips can be safe and comfortable with planning and practice. Photo: Maxi Kniewasser


By Zand B. Martin
Getting started in paddling can seem daunting, but beneath the pile of 'required' gear and the many skills, the hidden beauty of paddling is in its simple accessibility: Anyone can do it. And it can be done at any level, from crossing the Arctic to poking around the local millpond. Here, we'll sketch a simple progression from your first time on the water to a multi-day adventure.
Let's focus on three key factors: skills, judgment, and equipment. Paddling can be skill-intensive, but the only thing needed to start is a few basic concepts that can be learned in an afternoon. Seek out a friend or relative, a local paddling club, an ACA- or Paddle Canada-accredited course, or a reputable paddling school. Good habits allow you to begin gaining the experience, and with it, building judgment—the ability to make sound decisions. And let's not forget equipment, which is important but often overemphasized as the key to success. Use what is available and what works. Test, research, buy gear over time, and always wear an appropriate PFD that is in good shape.
Your progression to overnight trips must also be framed by commitment and risk exposure; the level of commitment increasing as you move away from medical assistance in time and distance, and risk exposure determined by the hazards present (like lake size and temperature or class of rapids). Paddling progression means you can accept a higher risk exposure by learning how to manage, mitigate, or avoid certain hazards. The key is letting the commitment and risk exposure of an outing grow at pace with your skills, judgement, and equipment.
DAY-TRIP
Getting out on the water for an hour or an afternoon is a great way to relax, get some exercise, and begin building the competency that will allow you to safely go farther afield. Start with predictable, flat, inland water. The level of commitment and risk exposure on a day-trip is low, with few hazards.
Check a map: Take out your road atlas and gazetteer and start looking for boat ramps and likely journeys close to home. Photocopy a page and seal it in a Ziploc bag for a quick navigation aid.
Contact: Leave a float plan with a friend or family member, and text them when you return.
Logistics: For a river trip, arrange a vehicle shuttle or a pick-up and drop-off. To vastly simplify the logistics, plan a trip to a lake.
Timing: Stay flexible and pay attention to the clock. Set a turn-around time, and plan possible escape points along your path of travel.
Essentials: Pack a drybag or large, thick plastic bag-lined duffel or daypack with extra layers, rain gear, sunscreen, a headlamp, a small first-aid and repair kit, and a lighter. Bring enough food and water to stay happy and hydrated, plus appropriate outerwear.
Conditions: Check the weather before you head out, and have a sense of local daily patterns, like building afternoon winds. Stay close to shore, and take note of places you can pull ashore if things change.
Storage for next time: Grab a large storage bin to stick in the back of the car to carry gear and clothing to and from the put-in or boat ramp.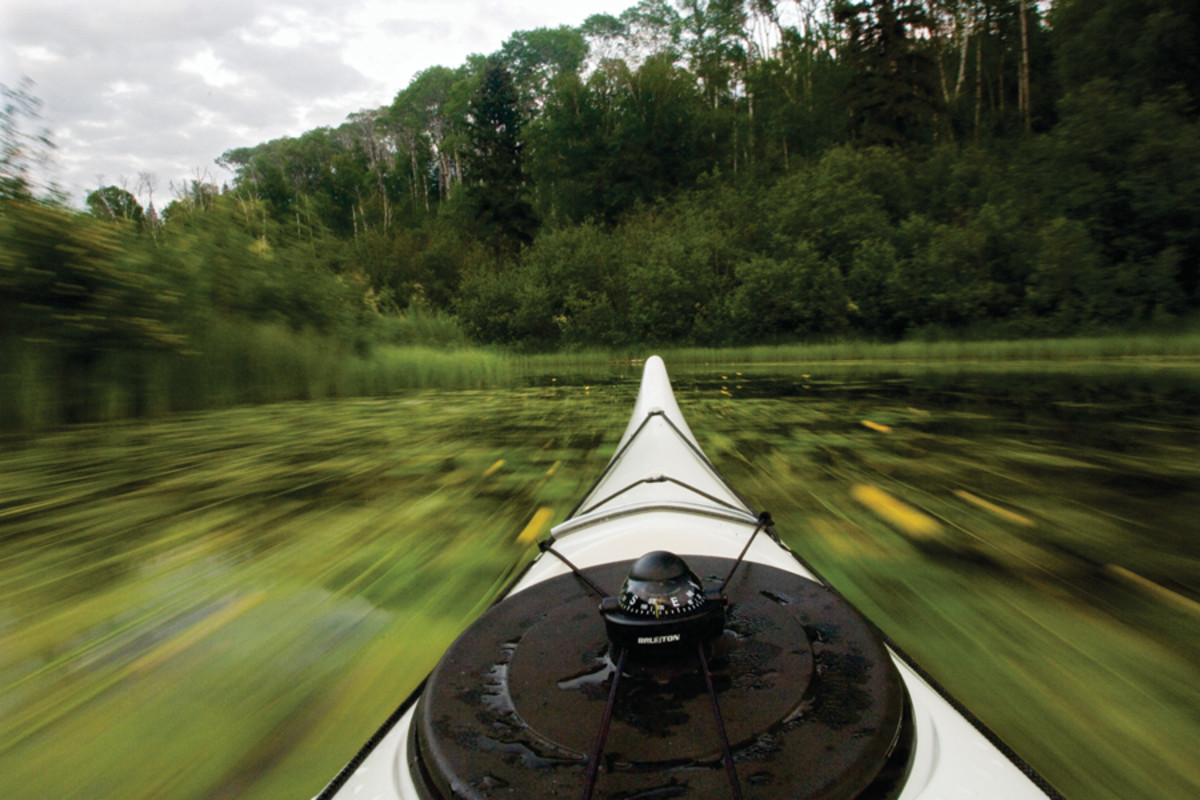 OVERNIGHTER
On your first overnight trip, remember that you're engaging in two separate activities: camping and paddling. You're just adding in a night of camping between two short day trips. No need to make your first overnight a grand mission. Aim for a nice campsite down the lake from the boat ramp and build slowly over time as you test and phase in new skills and pieces of gear.
Contact: Upgrade the plan you leave behind to include a photocopied map of your route traced with a highlighter.
Beta: Know where it is legal to camp, and get permission or permits ahead of time. Think about planning trips with friends or a club and have a few boats involved. Solo journeys are highly committing, and best left to the more experienced.
Provisions: Plan simple meals and repackage them with durable plastic bags. Gauge water needs and carry enough or the means to sterilize more. Consider upgrading to drybags or barrels.
Group dynamics: Gauge group abilities by the ability of the weakest or least experienced member.
Adaptability: Don't stay focused on a particular campsite or route. Stay flexible, and adapt to conditions and group needs. Same with your equipment: the more important the gear, the more important it is that you know how to use it and fix it.
MULTI-DAY
Planning a multi-day paddling trip is a matter of stringing a few days of paddling and a few campsites together, with the consequence that your level of commitment often increases, especially if a section of river or a few portages are involved.
Route-finding: Pairing guidebooks with atlases or large-scale maps is a great way to build a route. Start with established routes and work toward more creative explorations over the course of a few trips.
Safety net: Consider carrying a communication device like a cell phone, VHF radio, flares, or on longer or more remote trips, a PLB, Spot, EPIRB, or satellite phone.
Bulk up: For more than about five days, throw away the menu and pack a pantry of bulk quantities that you can make meals out of. Bulk up your medical and repair kits. A broken boat or person can't limp back to the boat ramp if you're three days in.
Equipment to trust: Have rock-solid navigation skills and tools. Good maps waterproofed with bags or in a case are vital, while a compass or GPS are helpful in many situations.
Think big: Build your skills, judgment, and equipment set, and let your imagination run across the map connecting routes of hundreds or thousands of miles. The progression starts with a few afternoons on the water, shaky and a bit nervous, but it can end anywhere.
— Zand B. Martin is a river instructor for the National Outdoor Leadership School and recently wrote the NOLS Canoeing guidebook. He paddled across North America in 2010, Europe in 2011, and Asia in 2014.
The article was originally published on Canoe & Kayak
For access to exclusive gear videos, celebrity interviews, and more, subscribe on YouTube!