Actor and television host Steve Harvey is not a surfer. But recently on his talk show, Harvey noted how cold it was in Chicago the previous weekend: "It's ridiculous."
Harvey also notes how there were surfers on Lake Michigan during this "ridiculous" winter weather.
https://www.youtube.com/watch?v=_8opyn518Mg
Bringing on Chicago surfer Tommy Shimenetto, Harvey finds out more about surfing on the Great Lakes. And he has just one question: "What the hell were you doing out there?!"
RELATED: The Great Lakes saw ideal conditions over the weekend for some freezing surf
Shimenetto (who you can follow on Instagram @ChicagoSurfer), tells how it was minus-20-degrees with the windchill that day and how he had about 10 pounds of ice on his beard after the session.
Harvey ultimately shows his respect for this bewildering act he doesn't quite get: "I love anybody that loves something so much that they do at this level. That's commitmment. He's obviously having some form of fun, what it is, I don't know."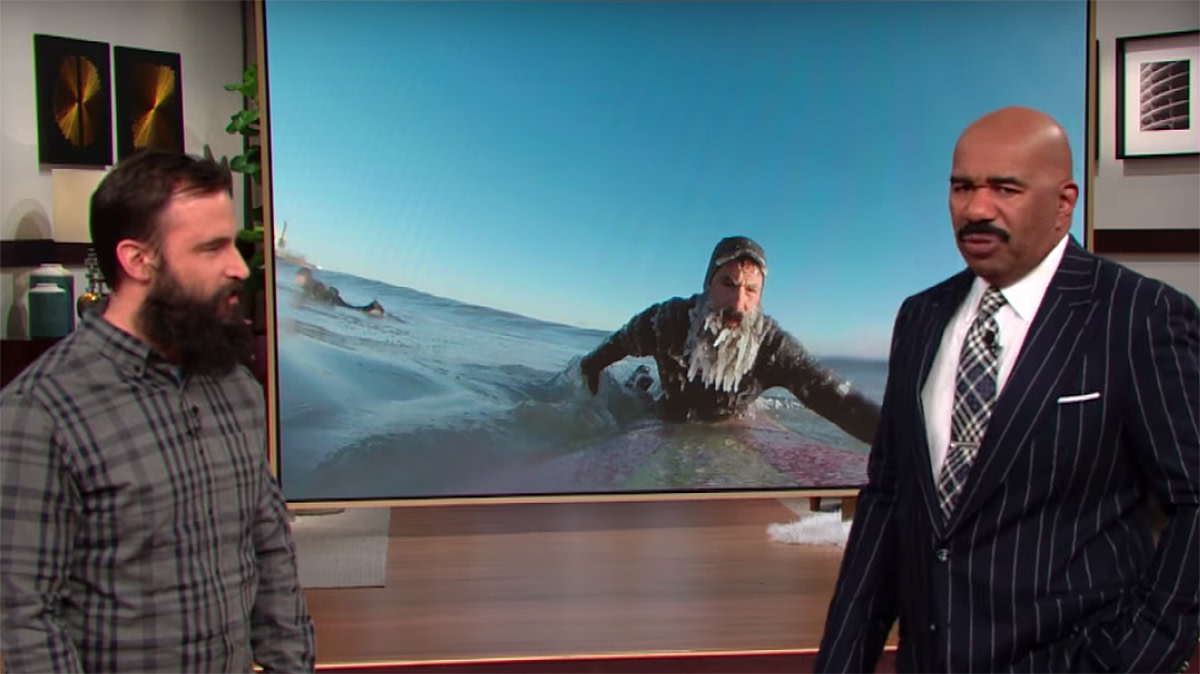 For access to exclusive gear videos, celebrity interviews, and more, subscribe on YouTube!