Detroit, Michigan was hit hard by the recession. Once a city of nearly two million, the population has fallen below 700,000. Industries collapsed. Neighborhoods were abandoned. Businesses left. And the city became the largest in U.S. history to file for bankruptcy. But these challenges have not deterred citizens from pulling up their boot straps to rebuild and even rethink the identity of their home.
An increasing part of this identity includes outdoor recreation within the city and the surrounding Midwestern landscape. Local paddling outfitter Riverside Kayak Connection (RKC) has served the region for over 12 years, bringing people to recreational resources throughout the area.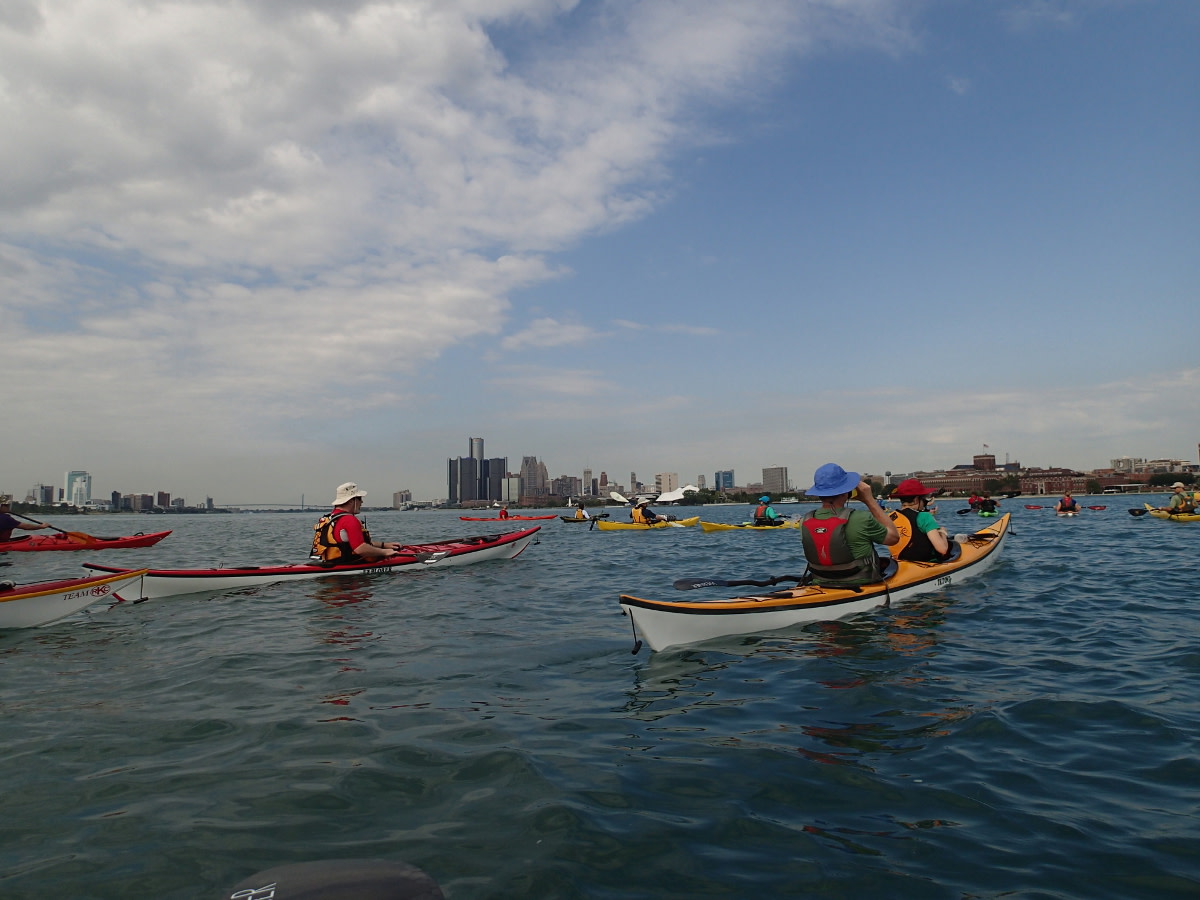 The Detroit River is a 32-mile-long waterway passing by the heart of the city as it connects Lake St. Clair to Lake Erie. The co-owners of RKC, Tiffany and Patrick VanDeHey, faced initial skepticism when they began to use an industrial body of water for recreation. But RKC has not only survived in the wakes of cargo ships and the difficult economic climate, they have adapted and continue to thrive.
Along with their original location in Wyandotte, 20 miles downstream of downtown Detroit, RKC now has a rental and tour outpost on Belle Isle. This 980-acre island park, in view of downtown, provides sheltered interior lakes and canals for beginners, plus open river for advanced paddlers. The setting has allowed RKC to reach the community through programs that include adaptive paddling, public school outings, and weeknight group trips. Appropriate efforts for a city once settled by canoe.
---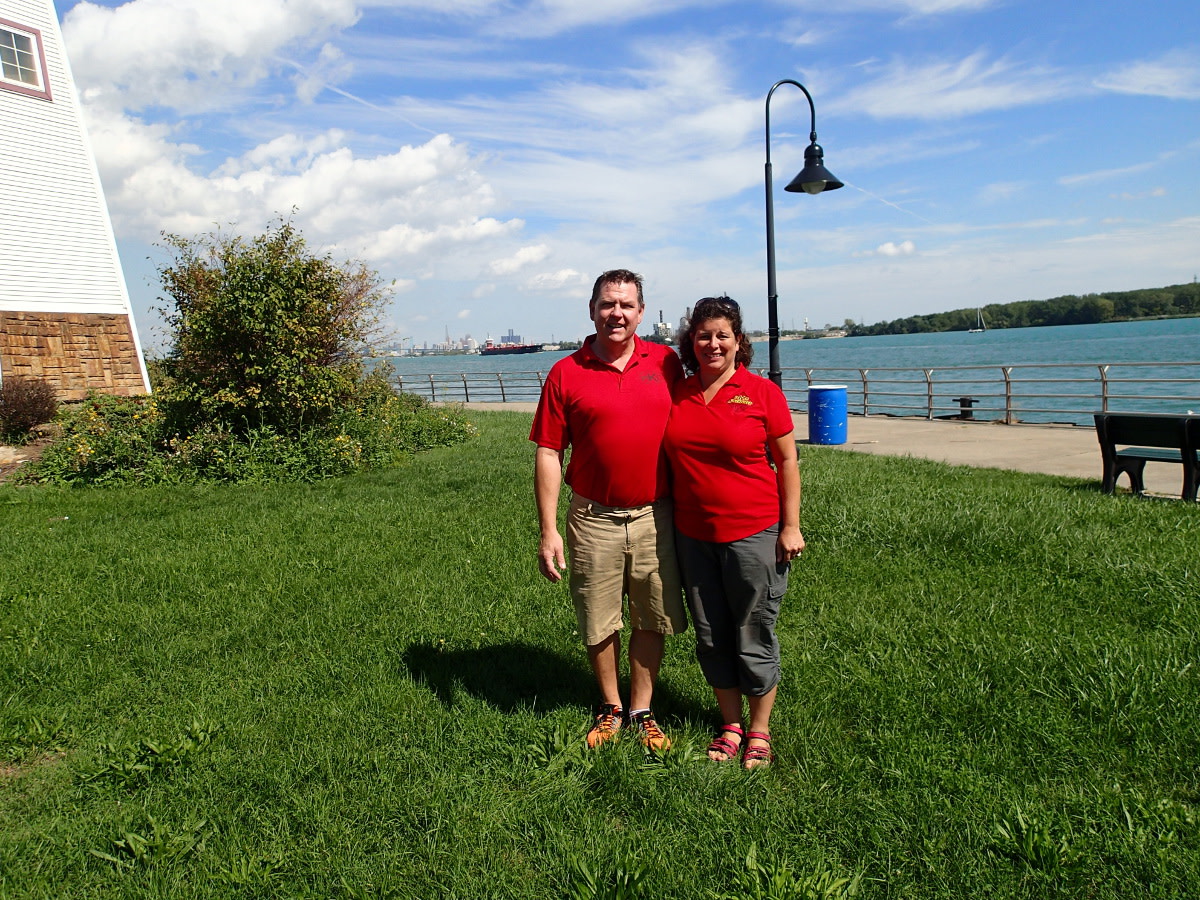 Recently C&K caught up with co-owner Tiffany VanDeHey to learn more about paddling the Detroit River and the role RKC has assumed in rebuilding Detroit: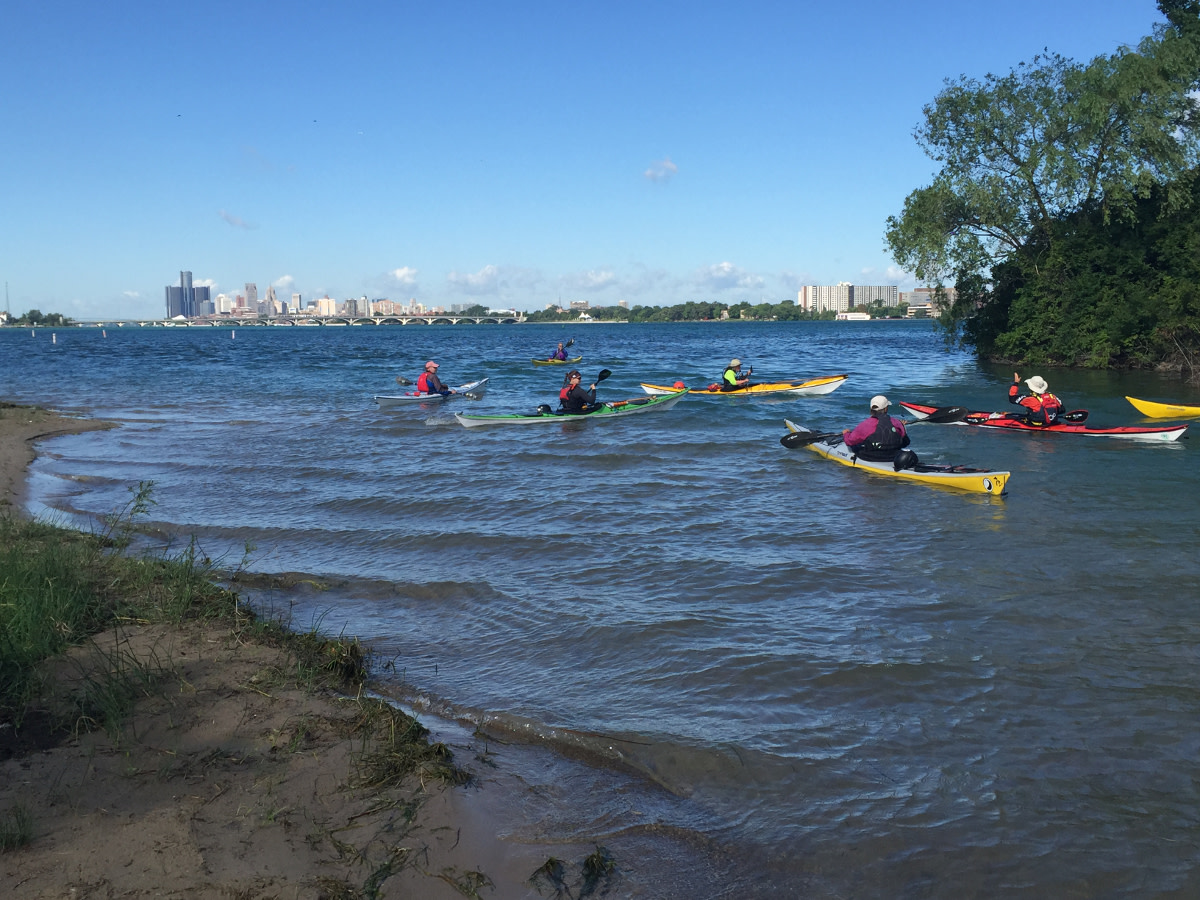 Canoe&Kayak: Why do you enjoy calling the Detroit region home?
Tiffany VanDeHey — Riverside Kayak Connection (RKC): There is a very diverse population, and you meet a lot of different people. I also really like the historical aspects. When you think back that it was founded by [Antoine de La Mothe] Cadillac in a canoe, it brings you back full circle being able to go out on the river. It's a beautiful place to paddle. I've been paddling out there for over 15 years and I don't ever get tired of it. There are always new things to see.
What makes the Detroit River a unique paddling destination?
It gives you the opportunity to see industrial, historical, and natural sections. It is more of an advanced waterway, but with a little bit of skills, a lot of people can get out.
What are some of the challenges you have faced in the economic climate here?
We definitely did get hit. In 2008, things changed quite a bit in terms of retail. We do a lot of sea kayaking, and we have had to decrease our brands because there is not much demand for higher-end boats. At the same time, that has increased our tours and rentals because its something more economical that people can afford. Before, I had issues trying to fill classes and now it seems as soon as we book something it fills up. People still want to get out and recreate, but its going to be something a bit more economical, especially for a family.
What brought about your decision to open the second location on Belle Isle?
On Belle Isle there are canals on the interior of the island. So it's the only place in the metro area that gives you a good location for beginner kayaking and canoeing. Otherwise, most of it is going directly on the Detroit River, which is great for intermediate to advanced paddlers. The exit of the island is surrounded by the river, so that gives the option to do more advanced paddling. It's a location for pretty much any skill level.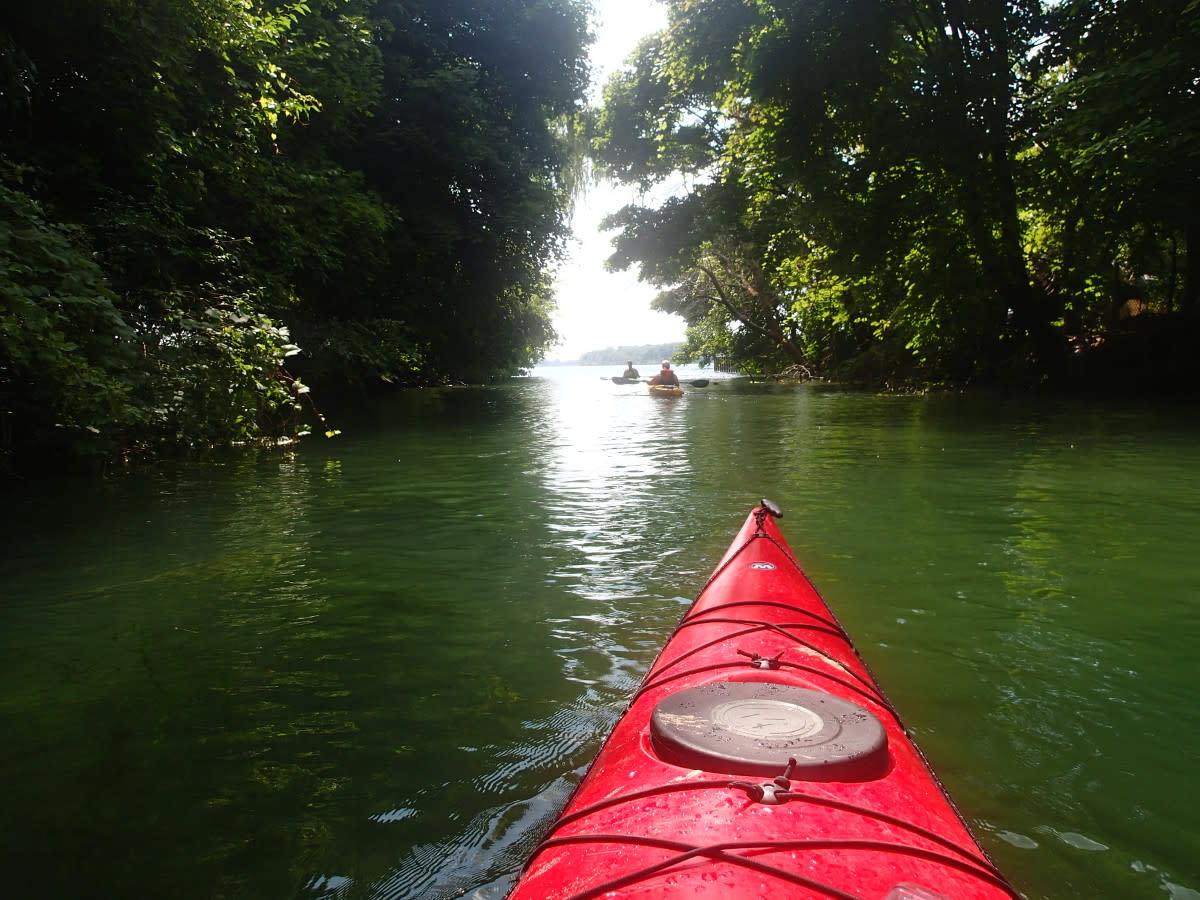 Could you tell us a bit about the historic sections where you provide guided tours?
Most of it is in canals, so it's pretty friendly for almost any skill level. You see old parts of Detroit that a lot of [locals] didn't even realize were there. There is some history about bootlegging. There is the architecture of the homes. There are a lot of times where you are basically paddling through people's backyards, and they are very friendly. They enjoy it as much as the people paddling. When you complete the tour, you can see the skyline of Detroit. Something you don't often get to see from the water.
What type of community programs has RKC been a part of?
We have our adaptive programs which we work with several different groups. Currently, we are working with the public schools. We have a three step program. First, we have pool classes with the youth. Then we have them come out and do a really basic area of the canal. The third session they get to explore sections out on the river.
Have you had a positive response from the school students?
They really enjoy it. This is our third season. A lot of the kids come back and bring their family out for rentals on the weekends. The hardest thing is trying to get young people [initially] involved. It's interesting. Everyone has lived basically along the river, but it has taken them a long time to think of it as a recreational river. When we first opened, people said, you are never going to be able to kayak out there, it's an industrial river. Now we put 100 people out a week. The youth especially get an appreciation for things they didn't see before, and I've also found it makes them want to be more of stewards towards the water. They start to appreciate the quality of the water and the nature you see. Things they would probably never have an opportunity to see in the city.
Can you tell us about the people of Detroit and how they have been involved in the rebuilding of the city?
People are taking initiative to [rebuild] their own neighborhoods. They aren't necessarily waiting for government entities. People are taking a lot more pride in what they are doing now. There is a lot of pride about being from Detroit. Whereas before it seemed it was not a city you wanted to say you were from. We have been trying to do paddling in Detroit for 10 years, and there was a real negative connotation to it at first. For a long time they didn't want to allow people to launch their kayaks. Now they have a more positive view toward recreation.
What role do you believe recreation plays in the progress of the city?
A lot of our clientele don't really have an opportunity for a vacation, so it's great being able to do things in your own backyard. But also, I think it makes you appreciate all these things more: the natural components, the historical components, and the environment also. People start feeling more ownership of all these things.
— Visit Riverside Kayak Connection to learn more about all they have to offer in the Detroit area.
— Stay tuned for more SHOP STOP profiles showcasing North America's colorful specialty paddlesports retail shops and outfitters who make a positive impact on their local paddling communities.
The article was originally published on Canoe & Kayak
For access to exclusive gear videos, celebrity interviews, and more, subscribe on YouTube!