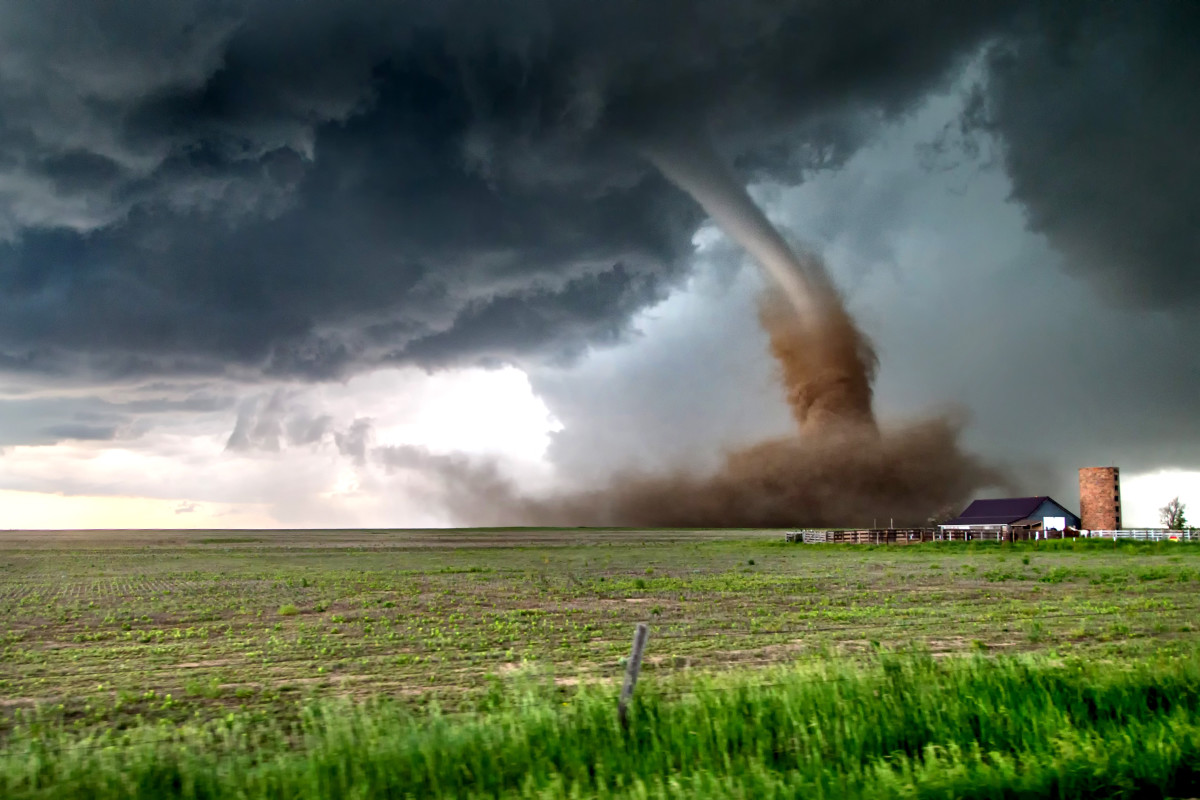 A storm chaser enjoyed an epic day in Colorado last month when he captured so many amazing images of tornadoes that he stopped taking photos, knowing the tornadoes he already photographed were far better than any he was seeing.
Brian Morganti, a life-long weather enthusiast from Berks Country, Pennsylvania, has been chasing storms for 19 years, driving more than 200,000 miles across the Great Plains. But this day was unlike any other.
Morganti captured images of 14 tornadoes within one hour with many of those coming within a 24-minute period. He released several of his amazing photos Wednesday via Caters News, including the above image of a tornado coming perilously close to a farm.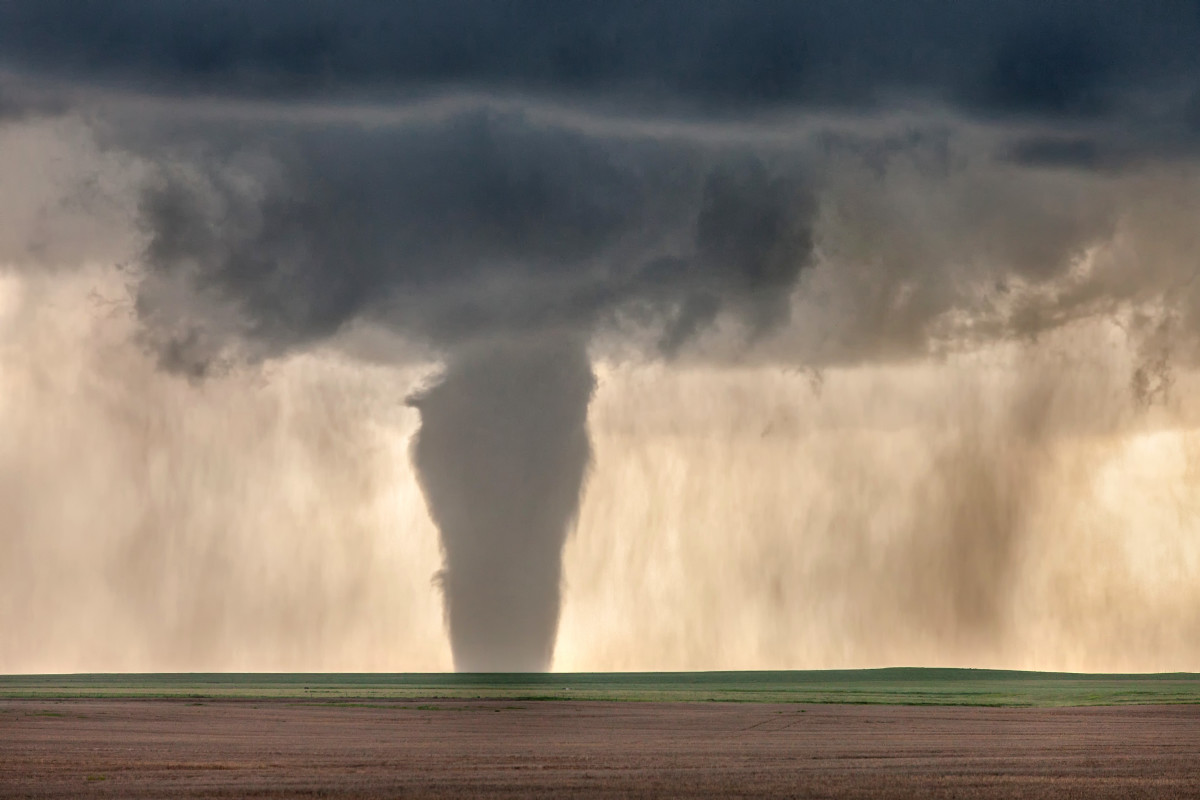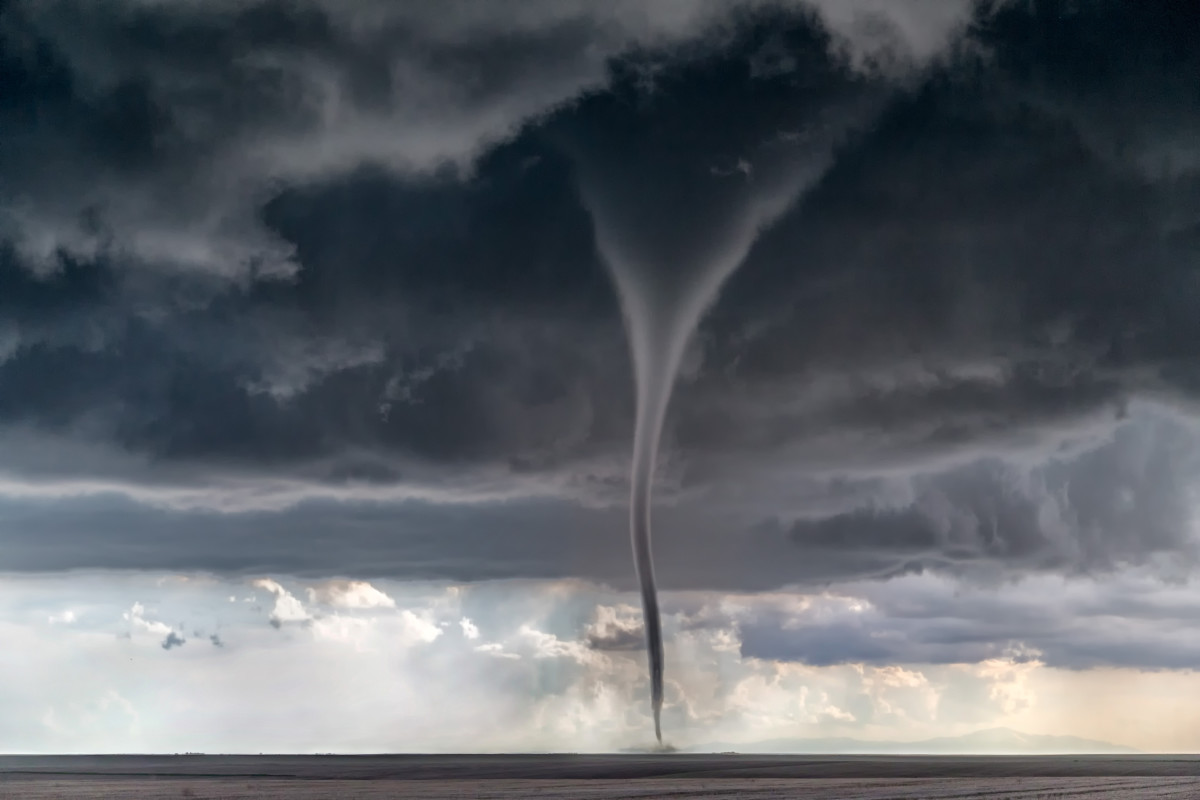 "I was rather confident there would be a nice super cell or two to chase, and maybe even a brief tornado…but had no idea I would be intercepting one of the most prolific tornado producers of my 19-year chase career!" Morganti wrote about the start of that day on his Storm Effects website.
Traveling along a highway near Kiowa and then Limon, he briefly drove southwest on Highway 24, which led to the base of a storm cell with another looming to the west. He headed down Highway 71 out of Limon and traversed a network of gravel roads.
"I stopped a few times to photograph the super cell structure and on one of these stops lingered for awhile watching the amazing structure and tightening rotation that was taking place under the base," he wrote.
"The first cone-shaped tornado touched down and this was followed by other tornadoes in varying shapes…stovepipes, truncated cones, elephant trunk, etc. According to my time stamps this went on for 24 minutes with very few breaks in the tornado action.
"I then went south to stay with the storm, which was now moving a bit more to the east. The base was quite large and ominous looking and a dark tornado was occasionally visible through the rain curtains to my northwest. Soon, a 'satellite' ropy tornado with a red dust tube formed in front of the dark tornado and the scene was surreal!"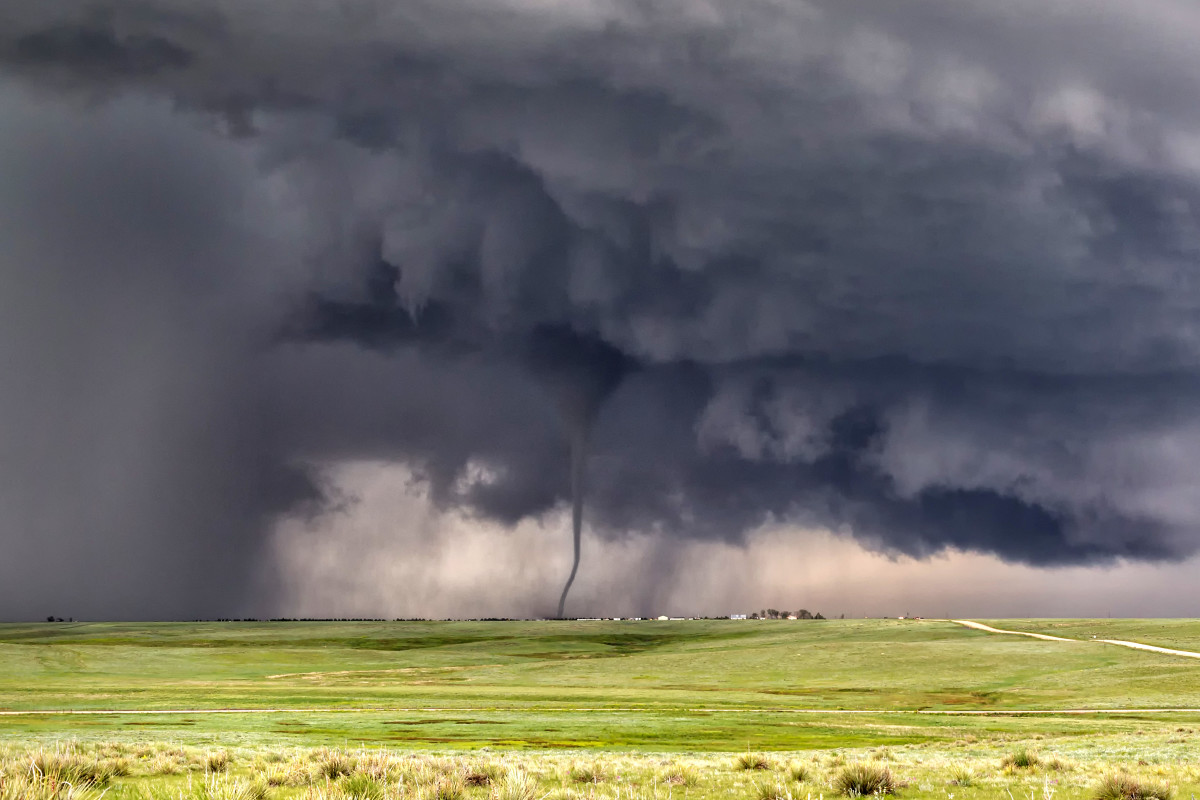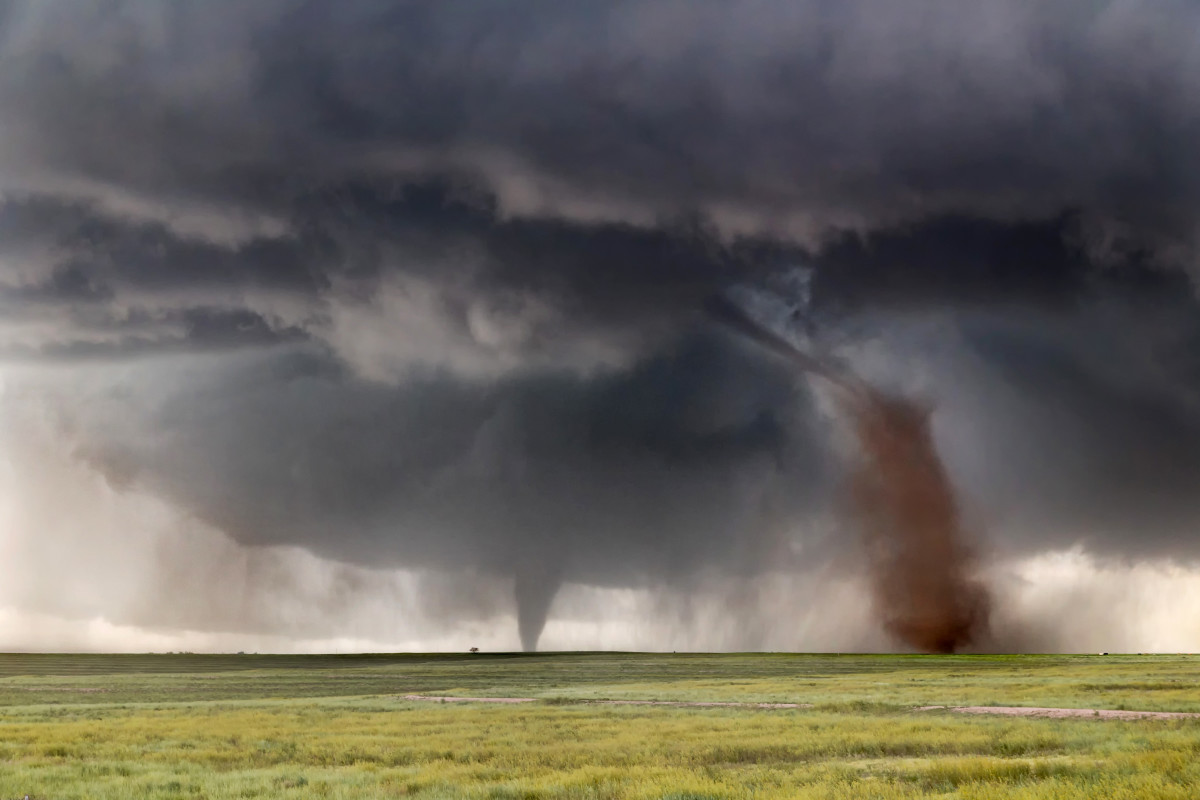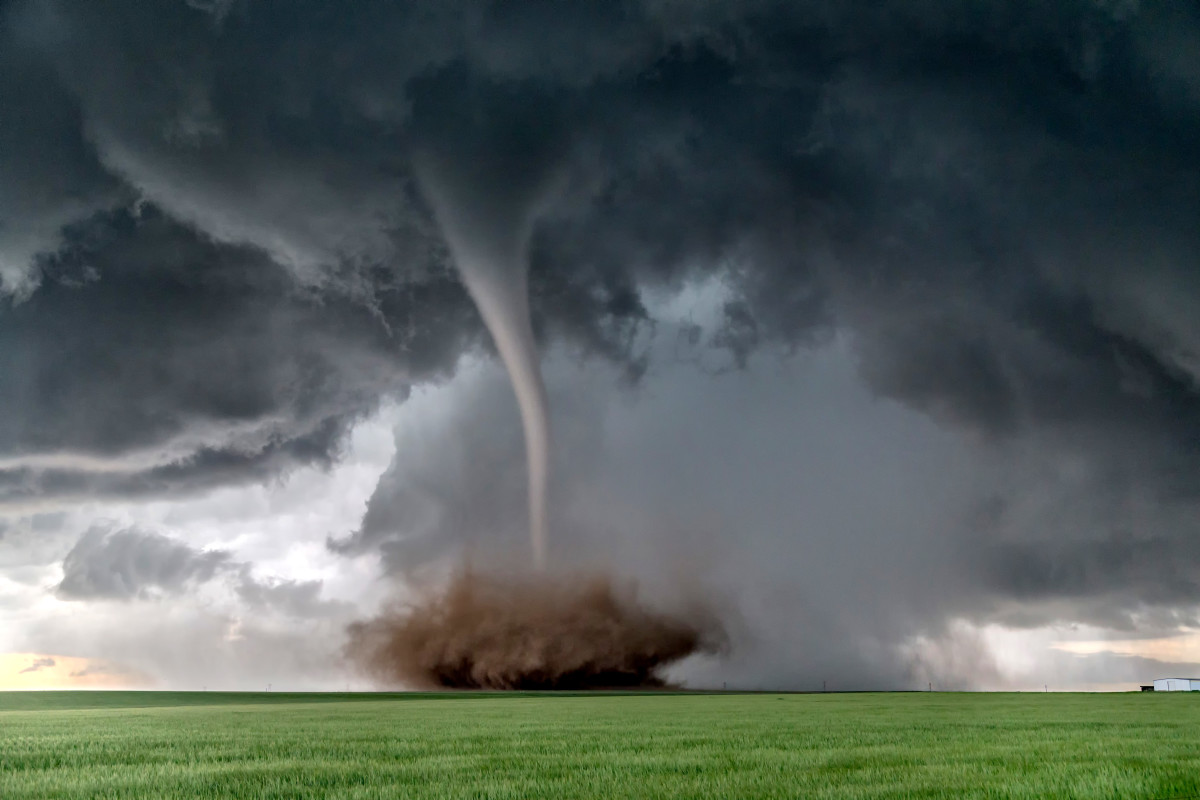 That day, Morganti drove roughly 375 miles by the time he was back in Castle Rock for the night.
"Along the way, I photographed a very pretty LP super cell lit up by the setting sun…and that in itself would have made the day," he wrote.
Instead, it became a footnote to this amazing day.
More from GrindTV
Discovery Channel star lives off the land in loin cloth, tells all in new book
Ueli Steck reflects on his quest for 82 summits in 80 days
How to make the most of an adventure weekend in Squamish, B.C.
For access to exclusive gear videos, celebrity interviews, and more, subscribe on YouTube!