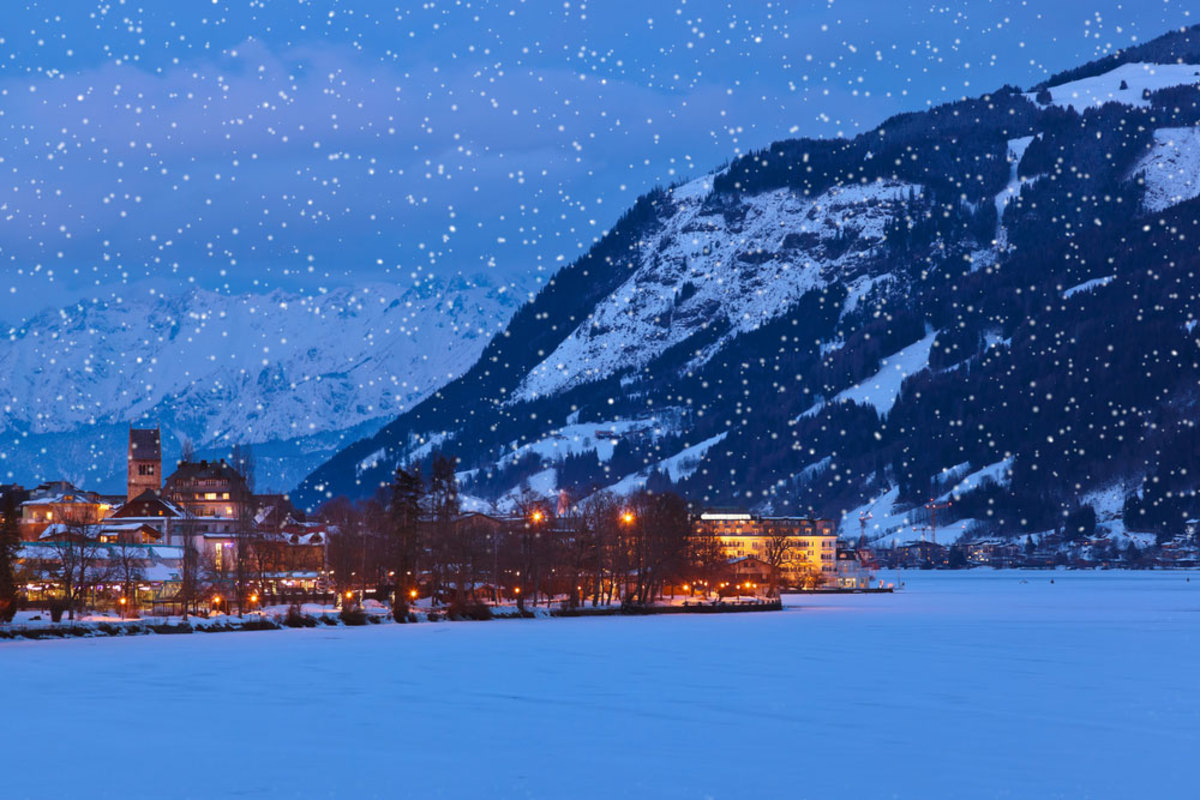 We've got bad news for you: All those ski films you see where the light is perfect? You're probably not going to get that. If you do and you're at a resort, you'll have thousands of others surrounding you while they think the same thing. And it will be done and chopped up lickety split.
But, if you're ready to man/woman up and face the storm head on, you will get ski video adjacent turns. You may be wet and not able to see, but you just might get them all day long because most skier and riders run from the hills and into the lodge when the weather acts up. Here are a few tips to keep you out there to get the goods, while lesser folks drink hot toddies with their pinkies pointing outward talking about perfect pow days of yore.
1. Windproof and waterproof gear is key. Both pants and jackets. We dig a lot of the Helly Hansen stuff.
2. A helmet with adjustable vents helps you dump a bunch of heat at the bottom of a run. Once you cool down, you can close them up to avoid a hair-freezing gust. The Smith Vantage has been our go-to forever.
3. Gloves can get wet. Bring a spare pair.
4. Appropriate lens for your goggles go a long way. Hit the hill with the lowest light lens you have. It's unlikely you'll change them on the lift. If you're a baller with a bunch o' dollars, throw down for the Uvex Snowstrike VT because you can change the tint without changing lenses. But it ain't cheap.
5. Hit the gondola. With one caveat—a lot of folks who won't ride the chairlifts will ride the gondi, so it might be crowded.
6. If the mountain is socked in and the mountain has trees, head for the arbors because they remove a lot of moisture from the air.
7. Get some CHIPS, so you can listen to tunes without having to touch your phone AKA expose it to the elements.
8. Bring your goggle bag or a cloth to wipe down your goggles.
9. When the wind is really howling, a neck gaiter will save you on the lift or when the snow is exfoliating your mug thanks to 60 mph gusts. There are plenty to choose from. Buffs are ubiquitous but slightly less annoying than middle-aged dads wearing rasta caps with fake dreads. Show Old Man Winter you ain't Nothing to F*ck With and go with the Celtek action.
More from GrindTV
Some of the world's ugliest ski outfits
Cody Townsend's ski line "most insane ever"
The most important ski area in America is in your backyard
For access to exclusive gear videos, celebrity interviews, and more, subscribe on YouTube!