Generally speaking, driving a perfectly good snowmobile off a cliff is not a good idea.
And yet, that's what the guys from Stunt Freaks Team found themselves doing in the icy mountains of Riksgränsen, Sweden.
RELATED: Harley-Davidson takes a paragliding flight
The reason: They were teaming with GoPro to see if it was possible to actually paraglide a snowmobile off of a cliff. You can see the results for yourself in a video GoPro posted to YouTube Thursday:
"The locations where you film, aren't always the safest," one of the Stunt Freaks Team members says after launching his sled off a cliff and paragliding away, leaving his sled to crash into snowy ground far below while parachuting away to safety. "This one, is maybe the most hardcore."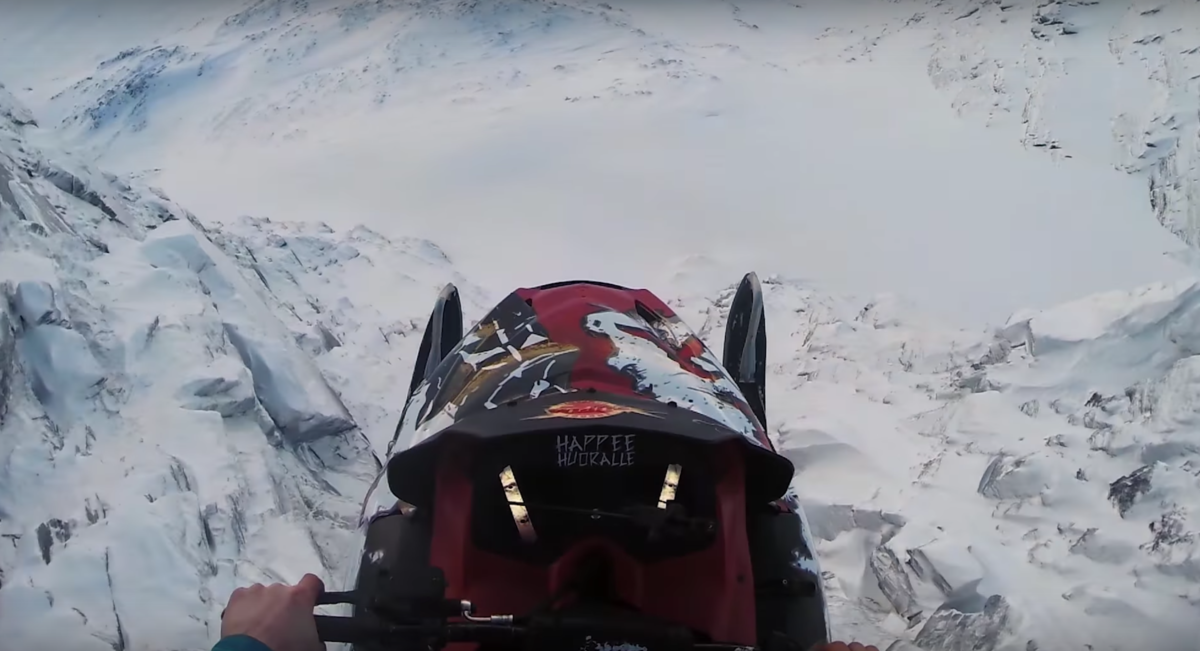 But, after testing to see if it was possible to clear the cliffs with their sled, and repairing the damage from their test run, the Stunt Freaks Team attached a giant parachute to their snowmobile and gunned it over the icy mountains before gently floating to the ground.
For access to exclusive gear videos, celebrity interviews, and more, subscribe on YouTube!