More than 80 decades-old sturgeon have mysteriously washed ashore along the Columbia River on the Oregon-Washington border in the past two weeks, puzzling wildlife officials and forcing them to temporarily halt fishing for the prehistoric fish.
Fishery managers from Washington and Oregon took emergency measures Thursday by closing all sturgeon fishing on portions of the Columbia and the Snake rivers to reduce the stress on the troubled species, according to the Washington Department of Fish and Wildlife.
The closure takes effect Saturday, July 18, from Bonneville Dam upstream in the Columbia River, the lower Snake River, and adjacent tributaries.
"We don't know the cause for sure, but sturgeon are obviously dying and stressed," Paul Hoffarth, a biologist for Washington Department of Fish and Wildlife, told The Spokesman-Review.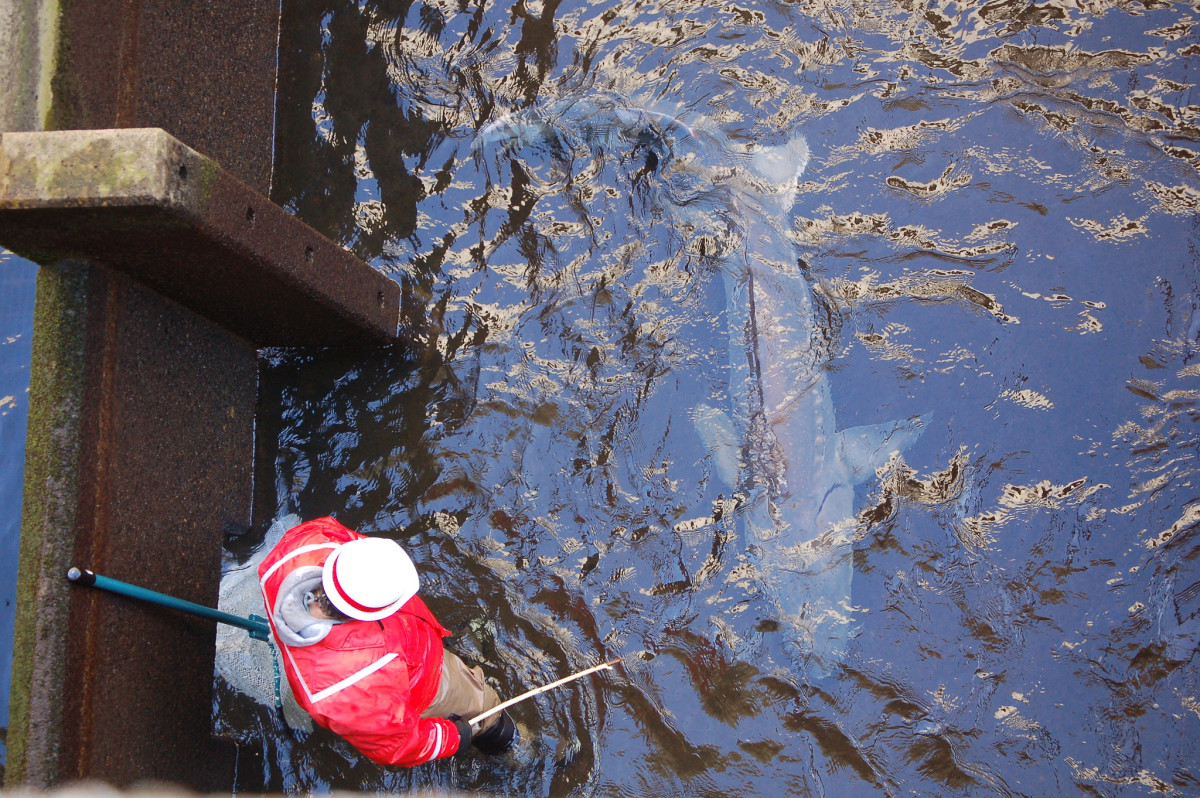 All the sturgeon were big, ranging in length from 5 to 8.5 feet, and their bellies were full of sockeye salmon.
"But we couldn't find anything obviously wrong with them," Hoffarth said.
Tissue samples from the sturgeon are being examined in an attempt to find out the cause of these deaths. One theory included the possibility that the sockeye salmon they're eating could be diseased, The Spokesman-Review reported.
Olaf Langness, a state fish and wildlife biologist in Vancouver, Washington, told The Seattle Times that warm water, low flows and the resulting drop of dissolved oxygen levels can be stressful for sturgeon.
According to the WDFW, water temperatures above Bonneville Dam have averaged 73 degrees over the past two weeks compared to an average of 64 degrees during the same period over the past five years.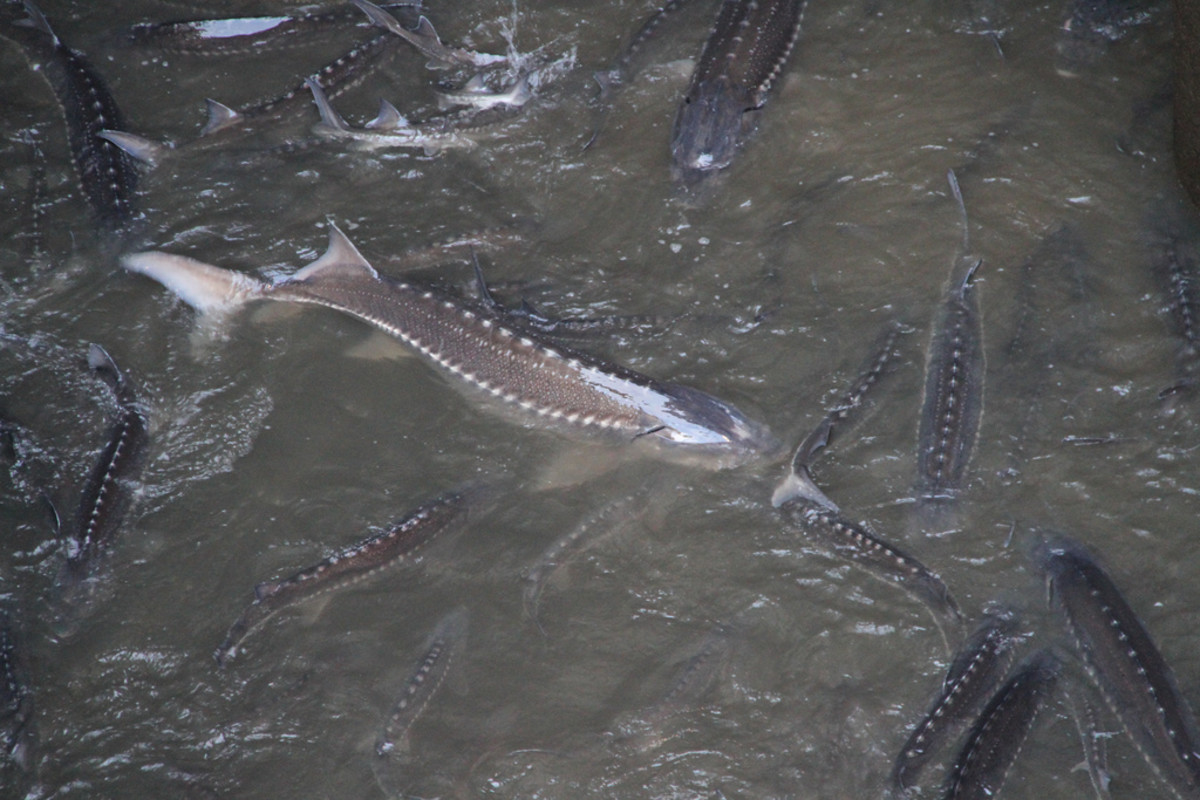 "I've fished the river for many years and periodically see dead fish, but nothing to this magnitude," Malcom Chunn of Richland told The Seattle Times. "It was really shocking to see all this."
While fishing Tuesday, Chunn counted 15 sturgeon floating belly up within seven miles downstream of the Irrigon boat launch.
"We will take whatever steps possible to protect them while we determine the exact cause," Hoffarth said.
But they might never determine the exact cause. A similar event occurred two years ago in the Fraser River in Canada and scientists still don't know what happened.
More from GrindTV
The best waves discovered in the 21st century
New Kickstarter project Lumos combines a helmet with lights
Travis Rice endorsed Gnarbox allows real-time photo and video editing and sharing
For access to exclusive gear videos, celebrity interviews, and more, subscribe on YouTube!