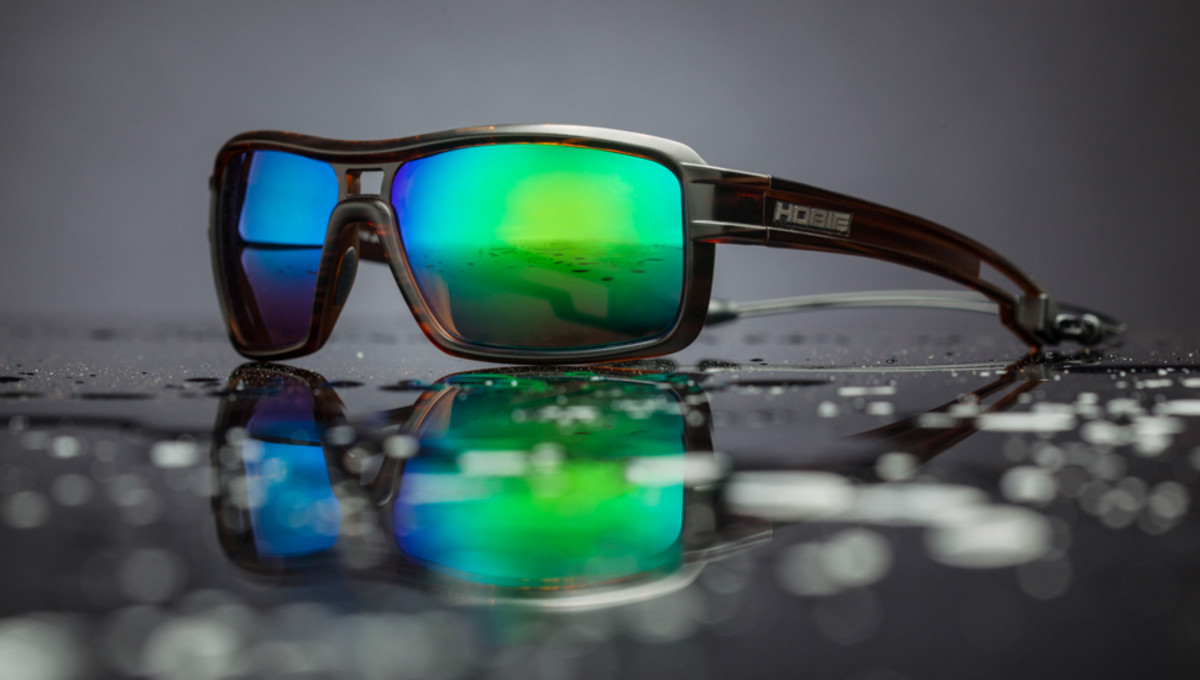 Sunglasses Review: Hobie Polarized Phin
$119.99
hobiepolarized.com
The Phin from Hobie Polarized is a sunny specifically designed for life on the water. These shades offer a stylish, sleek look designed with a focus on practical functionality. One of the first things we noticed about the Phin is its patented retainer system. For those who normally fit croakies or similar straps to their glasses, Hobie has provided an excellent alternative.  Their built-in retainer system is lightweight discreet and removable—it snaps on and off and is easy to adjust for a snug fit. Paired with the comfortable, moisture wicking slip-grip fitted around the nose and above the ears, the Phins are one pair of shades that's actually hard to lose! The shades also come equipped with Hobie's Hydro Infinity polarized lenses, which provide top-notch protection during those long days on the water.
Hobie Polarized specializes in lenses that are treated to resist the wear of salt-water and grime. Our tester loved the fit and durability of the Phin, and they quickly became his go-to pair of shades for all occasions, watersports and beyond. The Phin comes in five different color designs and is one of several models in Hobie's Hydro collection.  If you're looking for some functional shades to use for training, fishing and general use on and around water, the Phin from Hobie Polarized is a choice pair.
The Hobie Polarized Phin was reviewed by SUP magazine's photo editor, Aaron Black-Schmidt.
More:
Sunglasses Review: Proof Federal Wood Frame Floaties
More from our sunglasses review series.
More Gear.
The article was originally published on Standup Paddling
For access to exclusive gear videos, celebrity interviews, and more, subscribe on YouTube!