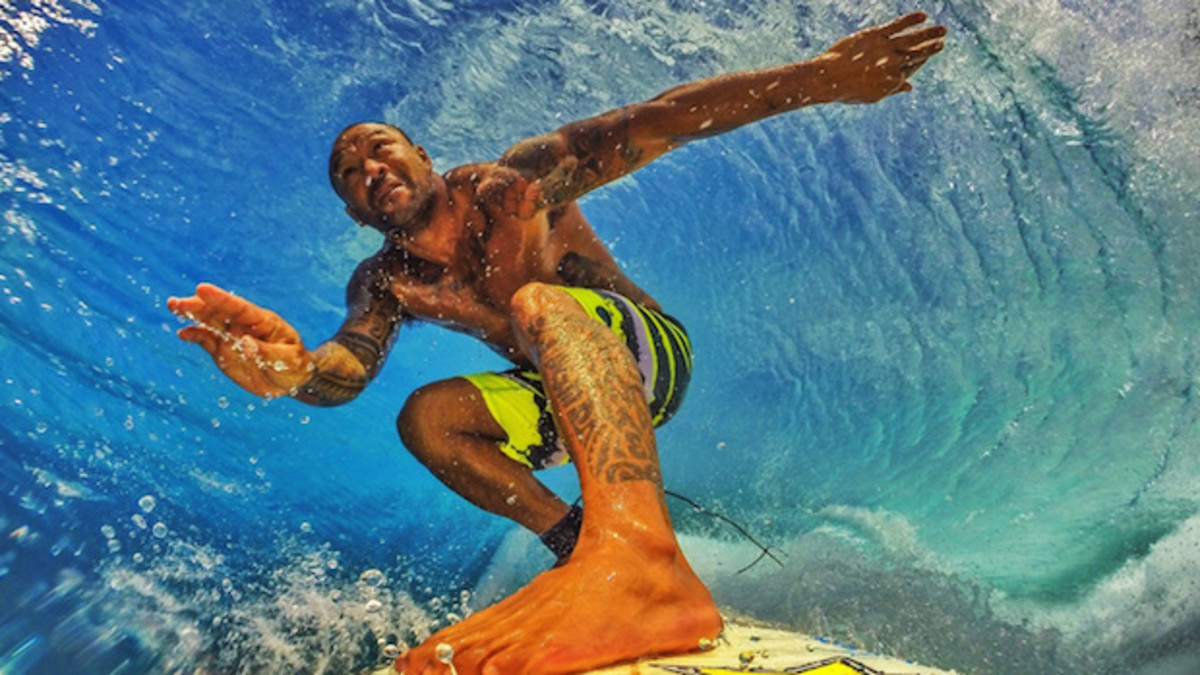 Sunny Garcia was once a dominant force in pro surfing. He won the world surfing title in 2000, and before retiring from full-time competitive surfing he claimed six Triple Crown of Surfing crowns, at his home breaks on Oahu's North Shore.
But Garcia's popularity stemmed mostly from the larger-than-life status he had achieved while on the tour. His tirades against judges became legendary. His temper often flared, and punches were occasionally thrown.
Sunny Garcia, the beefy Hawaiian, was surfing's bad boy, a powerful and colossal presence in and out of the water. Fans loved him, despite the time he spent behind bars–three months in jail and seven months on house arrest–for failing to pay taxes on contest winnings.
But today we see a different Garcia, who at 44 has mellowed, but has found himself engaged in a different kind of fight.
On Thursday, the surfer revealed to 63,000 followers on Instagram that he's battling depression, a mental disease that affects moods and leads to a loss of interest and an inability to enjoy even the most seemingly enjoyable aspects of life.
"I am not as strong as everyone thinks I am," reads a statement-image along with his post, which is embedded above. In trademark fashion, the words are straight from Garcia's heart, and sure to resonate with anyone else suffering from this darkest of disorders.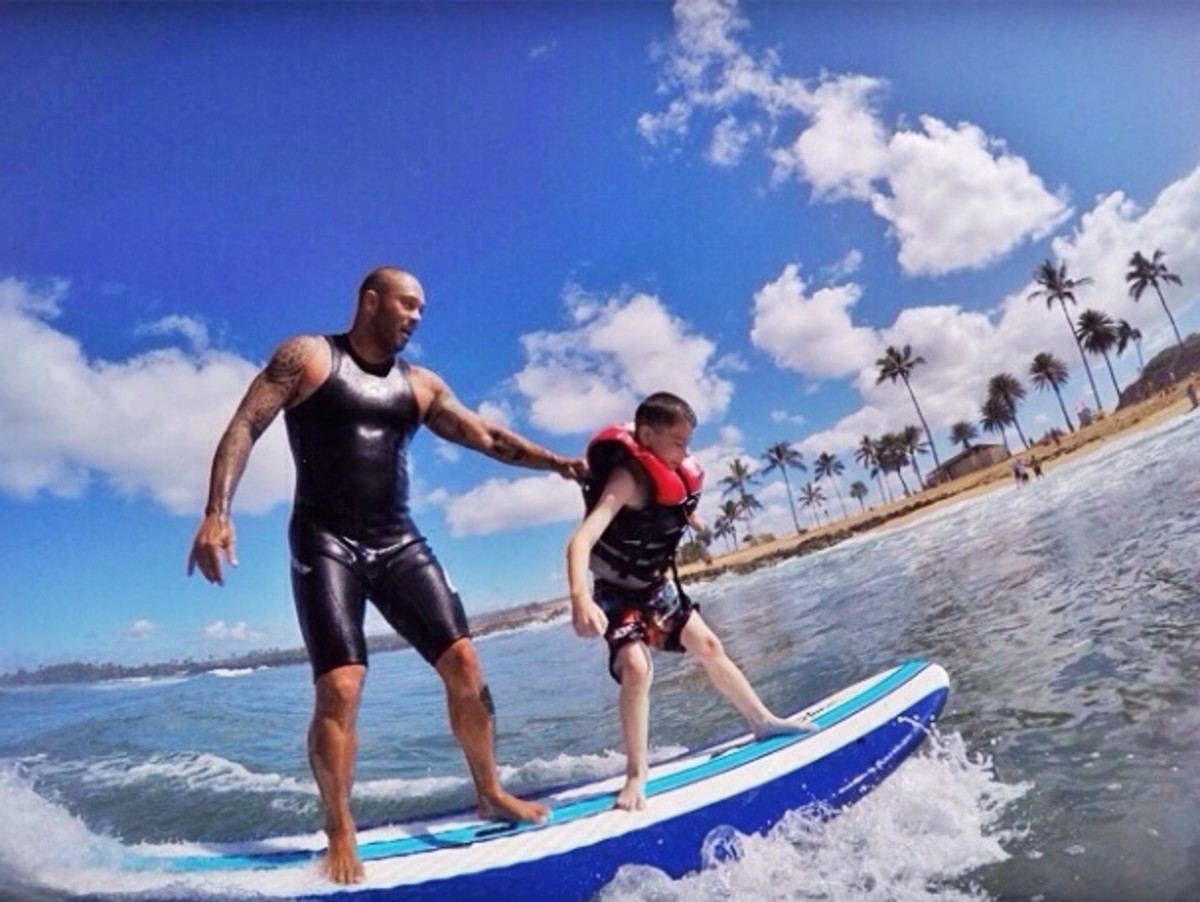 The type or level of depression afflicting Garcia–mild, moderate, or severe–is not clear. But given that he's sharing his feelings on social media and seeking advice, the demons are formidable and he should seek help beyond Instagram, if he hasn't already.
Depression, which afflicts about 350 million people worldwide, can lead to suicide. That became evident most recently when actor Robin Williams took his life in August.
A person suffering from this illness cannot typically shake it through meditation or acupuncture… or lots more surfing, as some of his fans have suggested. (However, holistic measures can help and are worth investigating.)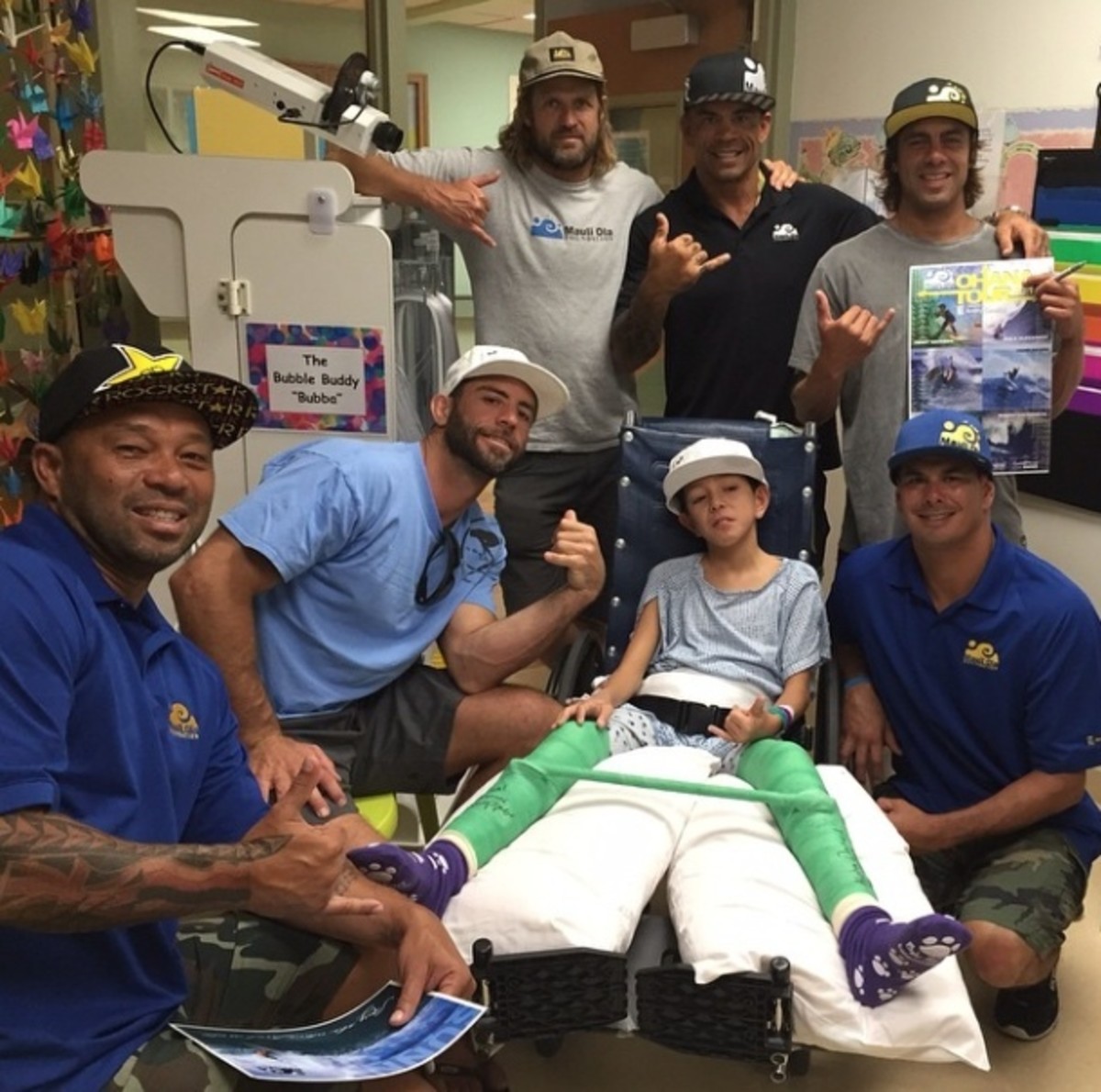 But a person can seek medical help and get back on track via antidepressants, psychosocial therapy, or psychotherapy–or a combination thereof.
It'll be up to Garcia, of course, as to what level of help he seeks.
Meanwhile the former world champ, based on his Instagram feed, has been busy surfing, visiting kids in the local children's hospital, and teaching children suffering from other ailments how to ride waves.
Clearly, Garcia is no longer surfing's bad boy, and hopefully he'll be back to enjoying life to the fullest in no time.
–Follow Pete Thomas on Facebook and Twitter
More on GrindTV
5 of surfing's deadliest surf spots
5 most influential big-wave surfers of all time
Surfers brave massive waves at the Wedge
For access to exclusive gear videos, celebrity interviews, and more, subscribe on YouTube!