Outdoor Retailer is gear heaven. Hundreds of outdoor companies flooded Denver, Colorado for four days this week to show of their wares for the 2019 season, while 33,000-plus registered attendees clogged the halls of the Denver Convention Center to take it all in. As we wandered the small city that is OR, we found the top gear in the SUP space, from completely new board lines, to new innovations in wetsuits to minor gear tweaks that will make your life on the water that much easier. Here's what to look for.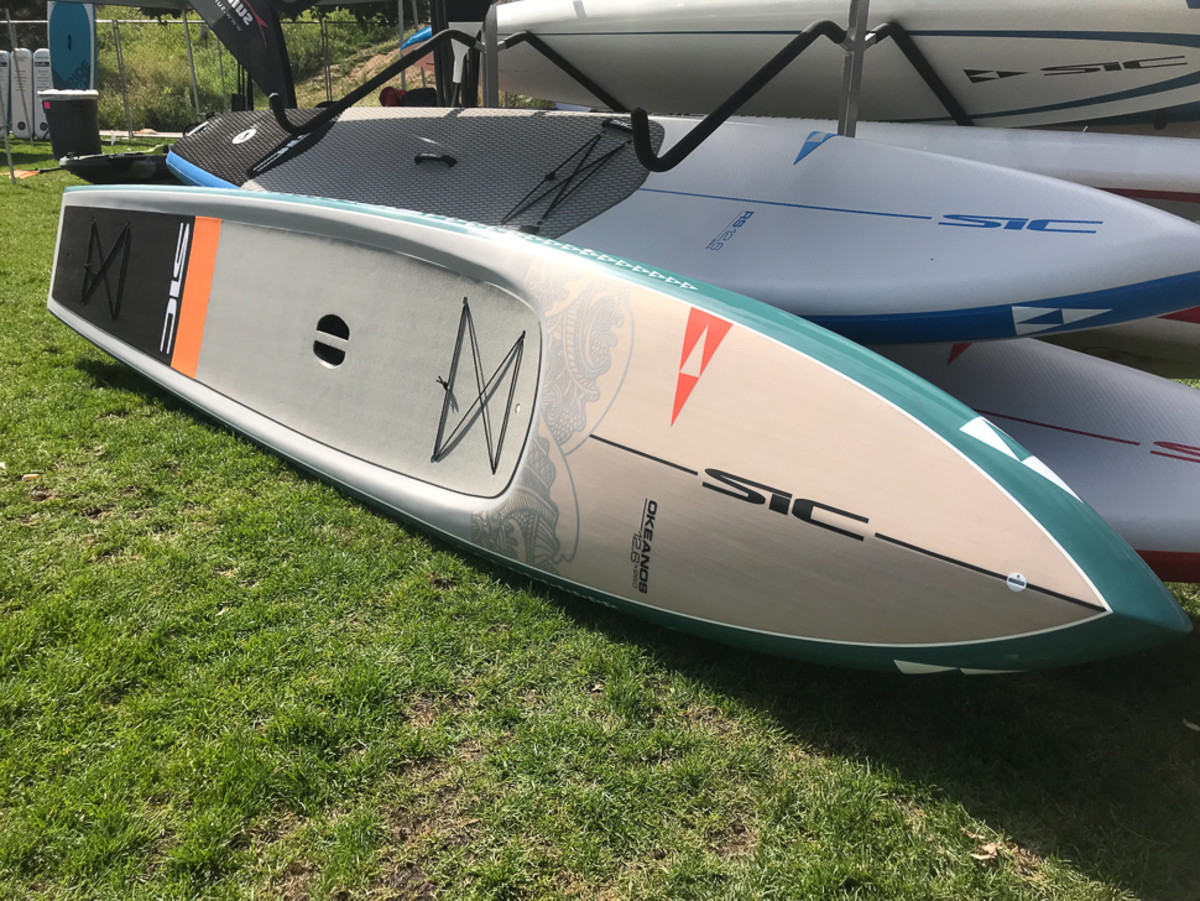 SIC Okeanos
SIC Maui has always been a leader in the high-end SUP space. Now the traits of that legacy are being put into more user-friendly boards for your everyday paddler. The Okeanos line has heritage of the brand's RS Series but in a wider, more stable package with generous tail width and plenty of storage for long voyages. Our first thought was overnight paddling missions.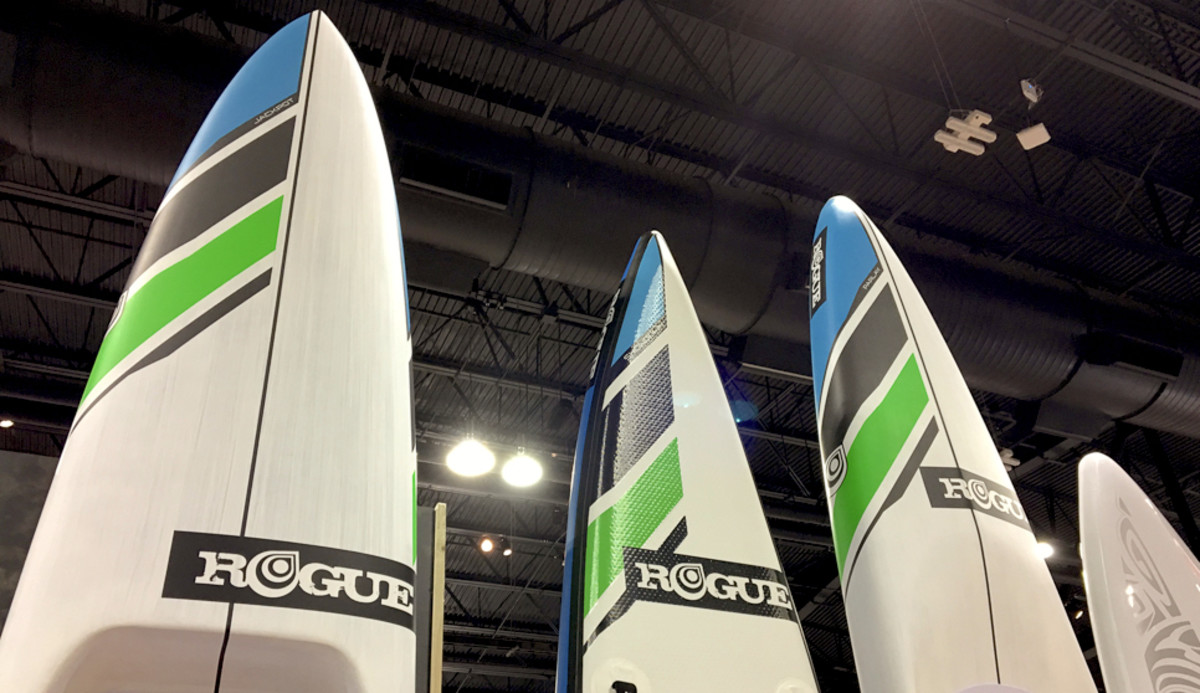 Rogue Race Line
Rogue SUP is back in a big way. Their new race line designed by Rogue founder Rick Karr, including the Jackpot, Parlay and All In are designed with one thing in mind: going as fast as possible for the conditions. The Jackpot has a deep sunken deck with a wide bulbous nose for open water conditions. The Parlay is the flatwater speedster and one of Mo Freitas' new favorites. And the All In is the all-arounder that can handle anything. Look for these to be speeding through waters near you.
Croakies Artisan Belt Collection
When the crew at Croakies—famous for their sunglass retainers—learned from their friends at Adventure Scientists about just how widespread plastic pollution was they vowed to do something about it. Now, their whole belt collection is made from recycled water bottles, six per belt to be exact. The range is perfect for outdoor activities: they're flexible, comfortable and they won't break down when wet. Plus they come in increasingly fun designs. Oh, and their sunglass retainers continue to save our sunglasses every time we're on the water.
NRS Star Line
NRS has been making bomb-proof inflatables for years now. That trend continues with their Star line but it comes with a twist: lower price points. The design and construction is still NRS quality pulls back on some of the bells and whistles. Think town runs with the family versus self-supported, multi-day whitewater expeditions.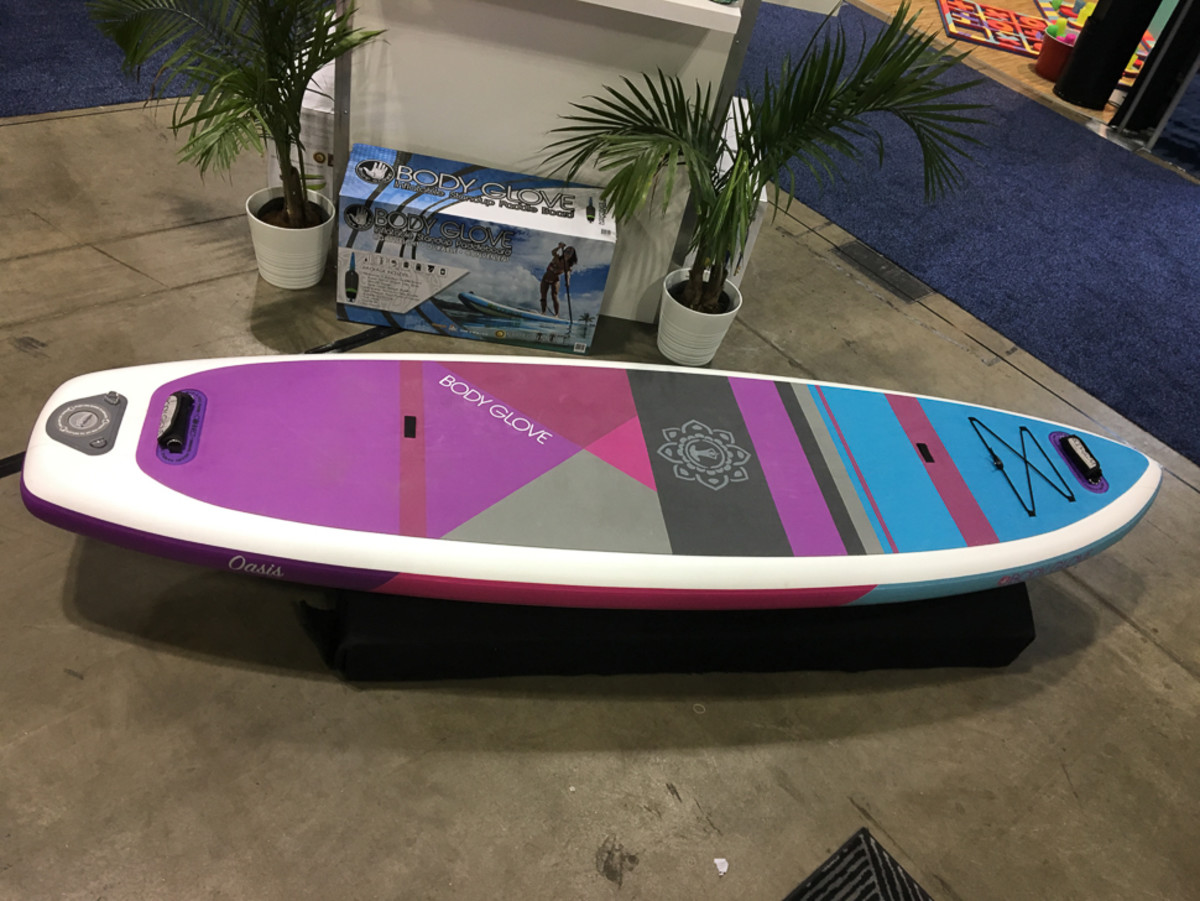 Body Glove Oasis
Body Glove offers some of the best value in inflatable boards on the market. Their newly designed Oasis yoga SUP is a case in point. Designed with input from team member Alex Keller and Luke Hopkins, the Oasis features no center handle but instead two Velcro loops to strap your paddle into for carrying; no more laying on a handle in savasana. It also features Body Gloves proprietary handles on the bow and stern, which expand to carry water bottles. Add in the comfy-fully length deck pad and D-rings for anchoring and you've got a affordable yoga platform.
California Board Company Voyager
A fishing SUP for everyone from California Board Company. Say you've gone out to your favorite fishing hole and it gets a little windy on the way back. Sit down, convert your paddle to a double blade and stroke back with less wind blockage on the CBC Voyager. Features rod holder, bungee storage and seat for a great price.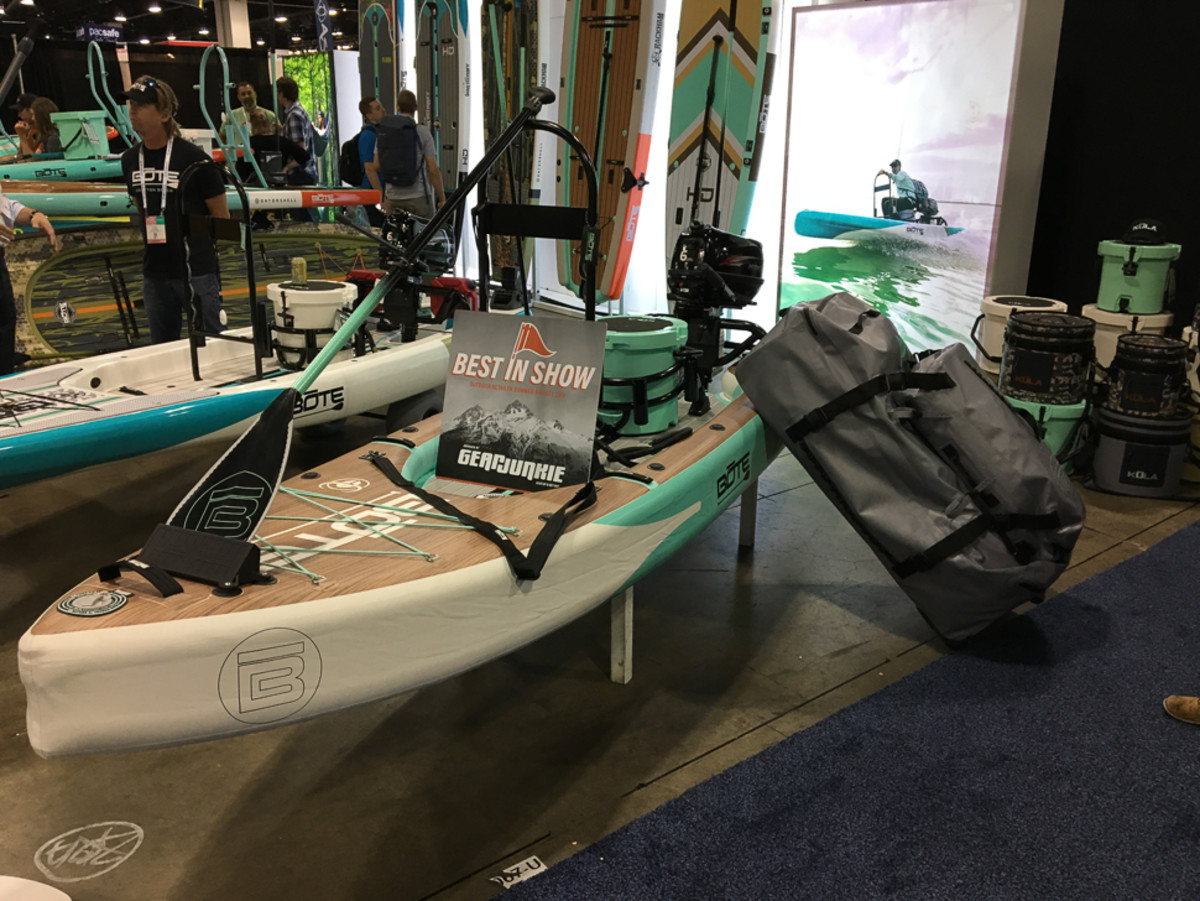 AeroBOTE Rover
Alright, the inflatable Rover fro BOTE appears to be a hybrid between a boat and a inflatable SUP but it was still one of the most interesting pieces of gear we saw at the show. Outboard motor, plenty of gear storage, a paddle sheath and the ability to fold it all up and put it in a rolling bag make this one of the most versatile fish-hunting platforms on the market. We love the idea of motoring out against the tide to your favorite fishing hole, cutting the motor and paddling into position in perfect silence.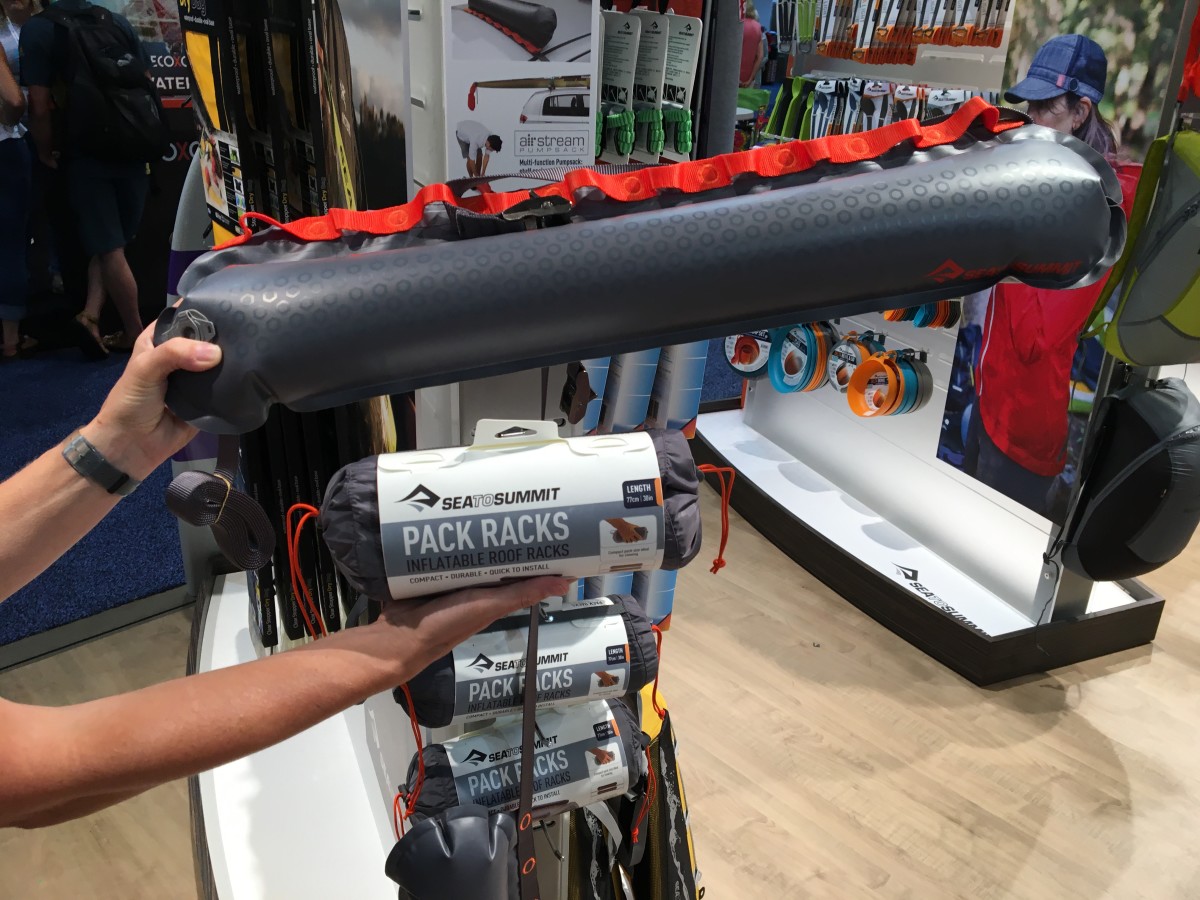 Sea to Summit Pack Racks
We don't know about you but figuring out how to transport boards on the ground during a trip is always a conundrum. Our solution is to travel with soft racks, which work great but are big and bulky. Sea to Summit has solved that problem with their new Pack Racks, an inflatable set of racks that roll down into their own stuff sack. They have generous daisy chain to make sure your boards are secure and are built to last. Bingo.
Patagonia Planing Bags
Patagonia continues to innovate with their new Planing collection, a set of wet/dry bags designed for life on and around the beach. With waterproof pouches, mesh pockets and options for changing pads, Patagonia brings their quality workmanship to the water's edge. Look for totes, duffels and backpacks for all your aquatic adventures.
Toad & Co. Cetacean Boardshorts
Toad & Co. focuses on making their beach and mountain-inspired clothing in the most sustainable ways possible. That includes hemp shirts, responsibly dyed fabrics and ecologically sound factory processes. Their new Cetacean Boardshorts are super stretchy, good-looking and Bluesign certified, which means the chemicals, wastewater and water used to make them is treated responsibly.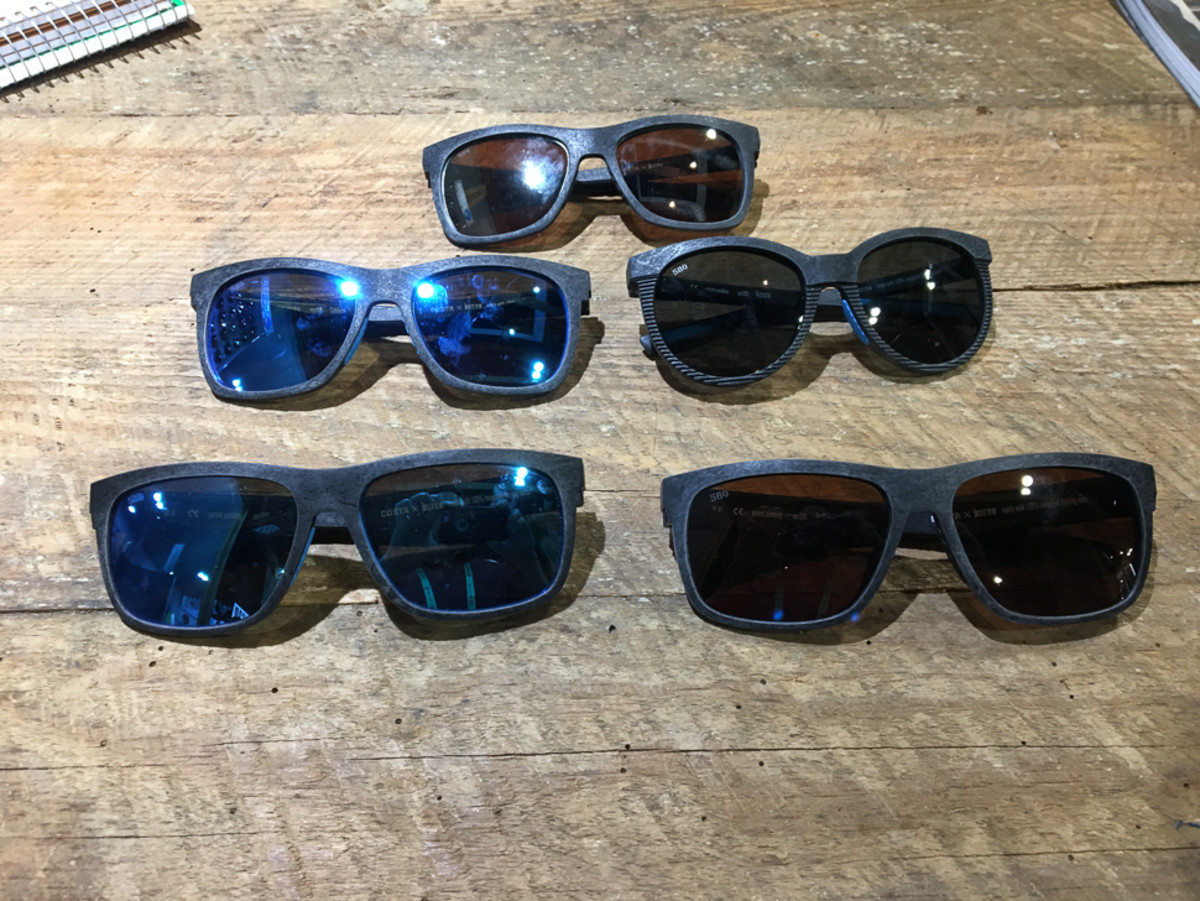 Costa/Bureo Untangled Collection
Costa has teamed up with Bureo to create the Untangled Collection, a line of top-end sunglasses made from recycled fishing net from South America. These glasses are stylish, featuring high-end optics and are 100% recyclable, right down to the mineral-based lenses, as well as the the nose and temple tips to keep them from slipping while you're out paddling. A great story for a great product.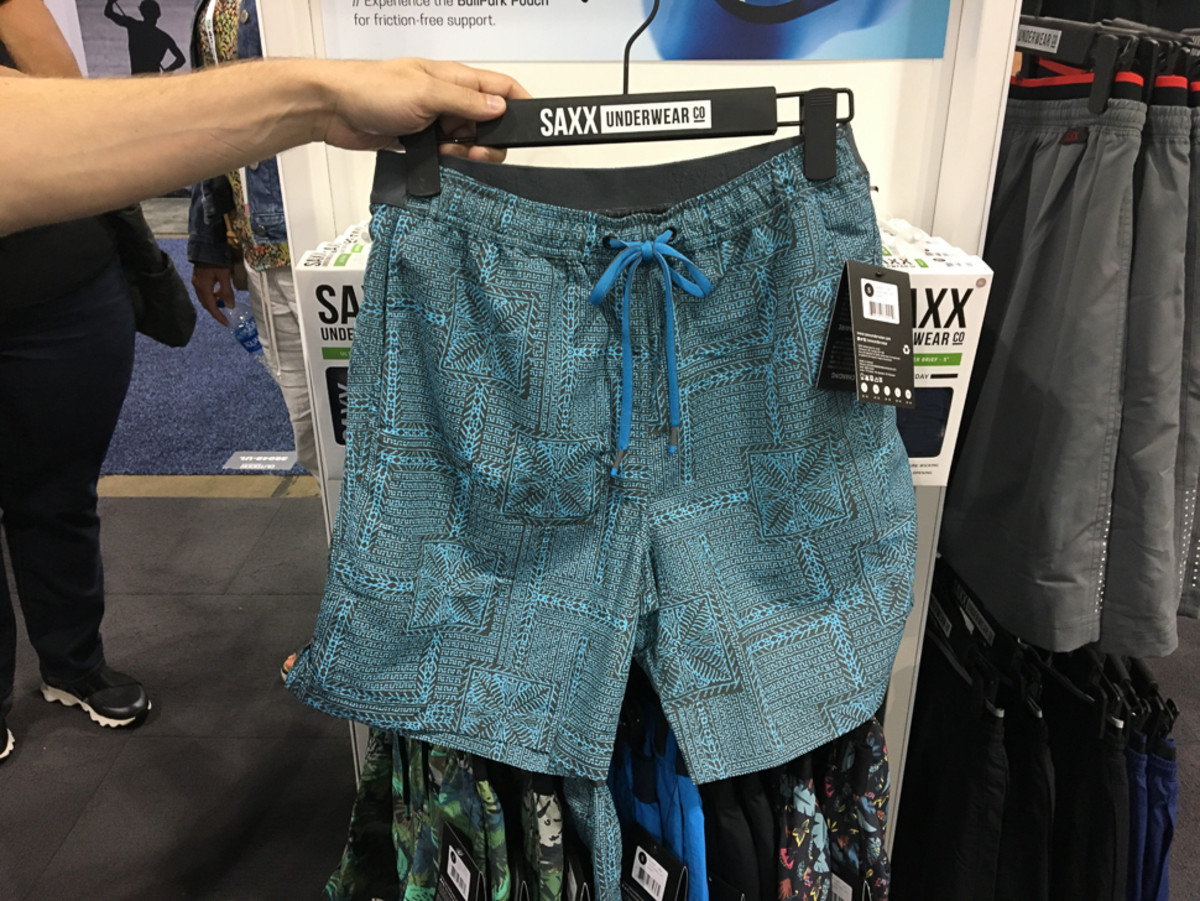 Saxx Cannonball 2N1 Short
We've been skeptical of built-in underwear swim trunks since we stopped wearing them as kids. Saxx, proprietors of the uber-comfortable Ballpark Pouch (trust us, it works), have officially changed our mind. Their new Cannonball shorts have ultra-thin, quick-drying underwear bottoms and stylish, above the knee trucks on the outside. For long races, days on the beach and all-day surf sessions, these are bound to become a go-to.
Red Paddle Co. Tandem 15'0" X 34
Red Paddle Co. continues to innovate in the inflatable space (look for a top-secret product launch in September that will change the game—again). But what caught our eyes in their booth was their Tandem board. Built for—you guessed it—two paddlers, this board would be just as fun on an overnight expedition with your wife or friend as it would be playing in the surf. Built with the quality we've come to expect from Red this is one board that we didn't know we needed to try but desperately do.
MTI Life Jackets 16G Belt Pack
MTI has been a stalwart in the waist-belt department for years. Their 16G Belt packs are some of the slimmest on the market and perfect for light use in harbors or on lakes. We love their comfy fit and low profile, but we're really into the new color scheme here: rasta red, green and yellow. What's not to like about safety and flair?
More Gear.
The article was originally published on Standup Paddling
For access to exclusive gear videos, celebrity interviews, and more, subscribe on YouTube!