On his third day ever on a standup paddleboard, Jonathan Francis launched from Anacortes, WA on May 18th for a three-month solo expedition to Glacier Bay, Alaska through the infamous Inside Passage. In his first week of paddling, he crossed three sometimes-treacherous bodies of water, Rosario Strait and Haro Strait in Washington and the Strait of Georgia in British Columbia. Traveling an average of 15 miles a day with a few legs over 30, Jonathan has spent some nights guerilla camping, others in Provincial Parks, and a few in hotels.
Packing light, he is using a bivy and foam sleeping pad under an ultra light tarp. The rest of his gear includes a 115-liter waterproof dry bag, umbrella, food, solar charger, satellite phone, VHF radio, PFD, and other necessities.
A resident of Colorado Francis has been documenting his trip preparation and on-water progress with daily posts to his blog, Wildhaunts.com. Pre-trip posts show his meticulous food ration planning, navigation and chart preparation, and research for the most appropriate gear for the journey. Trip posts transmitted by his iPhone have included photos and GPS coordinates of his campsites as well as people Jonathan has met along the way. On his first day he posted – May 19th, 2011. Day 1, "After crossing Guemes Channel, I turned around to look at Anacortes. Right then I felt an exhilaration. I knew the trip could work. The board is fast and stable. The paddles are light and strong. If I can stay healthy, I can do it."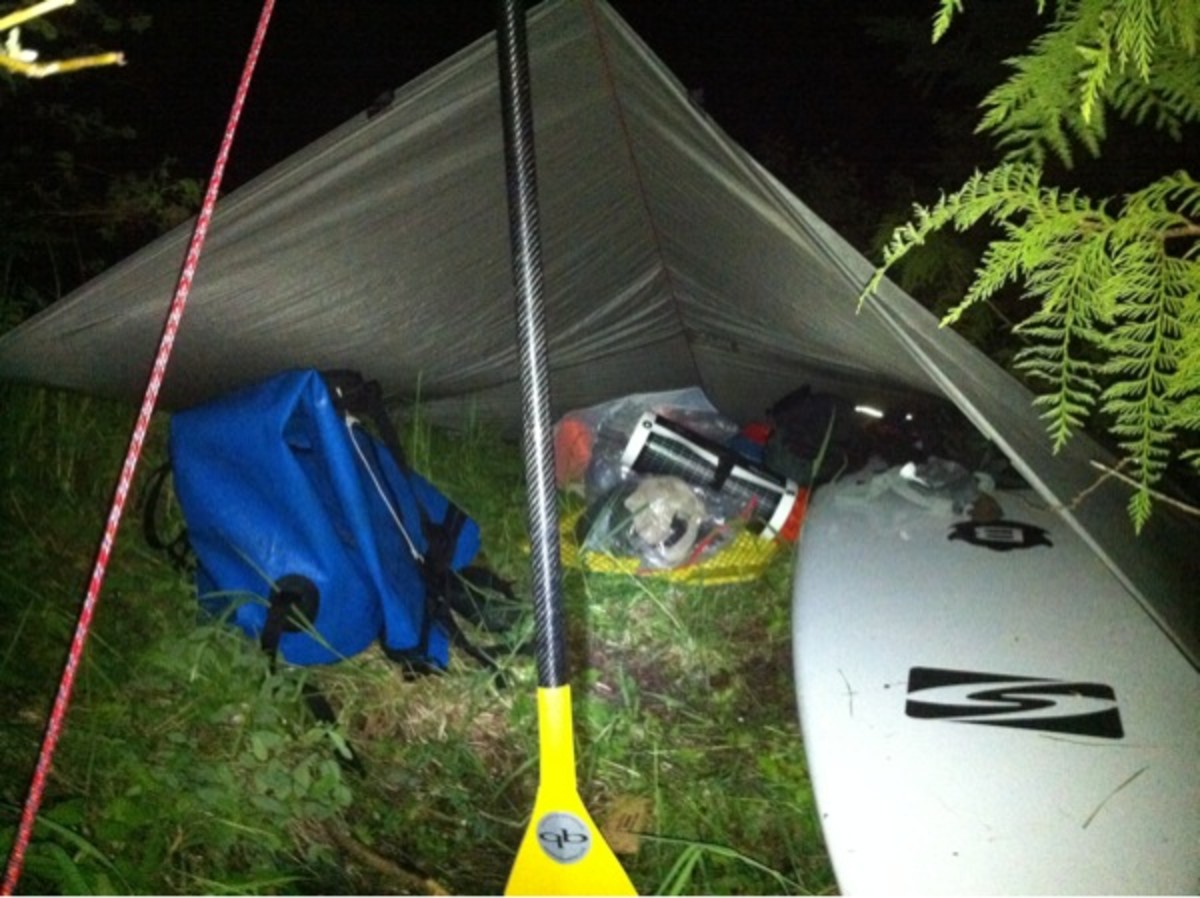 Jonathan has had a few bumps along the way. From his blog after arriving on Saltspring Island after dark – May 22, 2011 – Day 4 Camp Lessons, "When I mentioned I was camped on a cliff, I was thinking it was of the 'roll down, maybe break a leg' type of cliff. When I woke up, I saw I had been stepping over the fin of my board which was hanging over a '25 foot shear drop to the rocks, you fall, you die' type of cliff." Jonathan continues, "My camp location wasn't as unobtrusive as I thought. Two concerned folks came to check on me. They later came back with homemade carrot cake and water. Thanks Hamid and Beatrice!"
– Rob Casey

Stay tuned as we follow Jonathan's progress through the Inside Passage in coming weeks.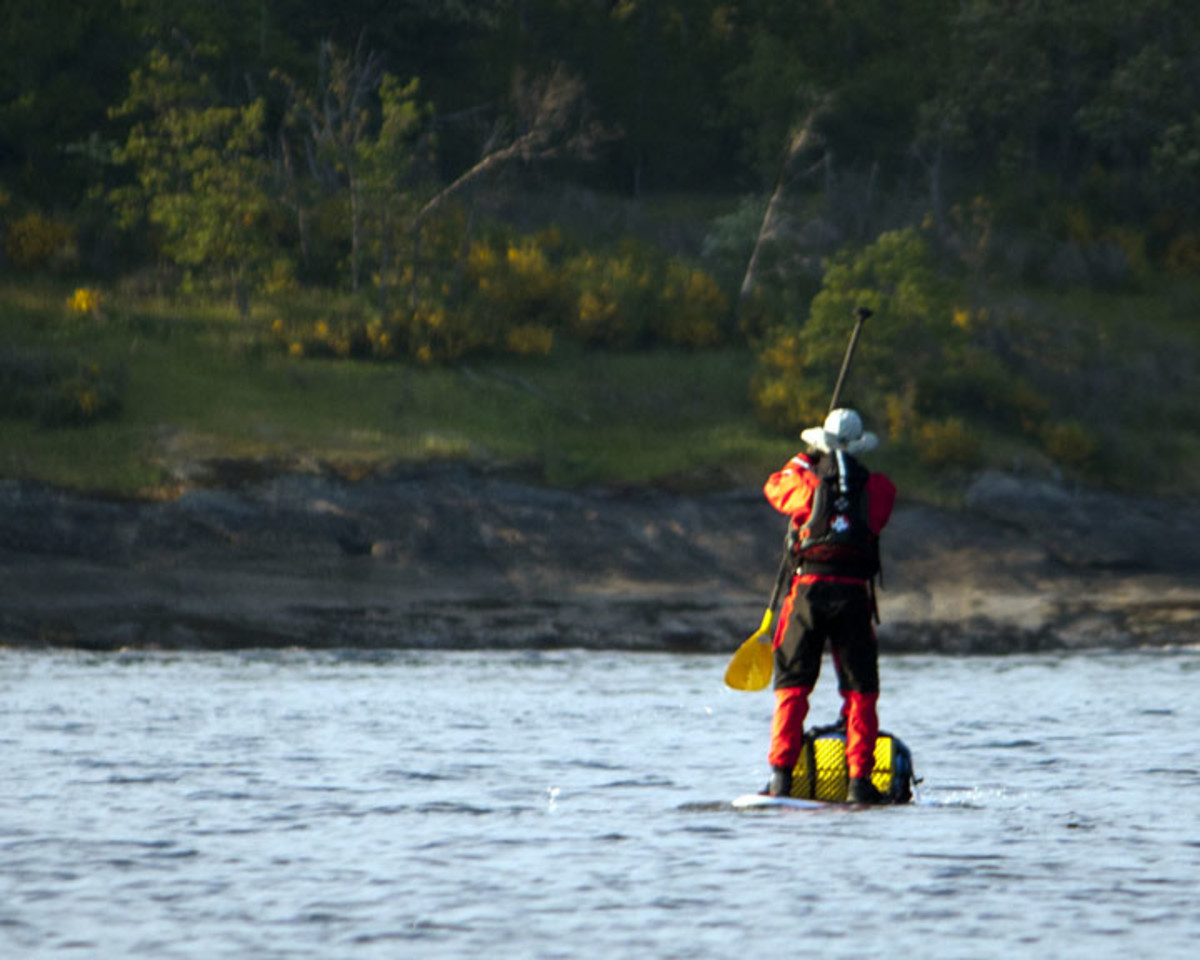 The article was originally published on Standup Paddling
For access to exclusive gear videos, celebrity interviews, and more, subscribe on YouTube!