Words and Photos by Rebecca Parsons
Carter Graves is no stranger to hard work. She swam competitively for fourteen years, holds a number of prestigious prone paddling titles, and is currently working her way through the ranks as a standup paddler. Graves works as a lifeguard, active lifestyle model and is certified through the American College of Sports and Medicine as a fitness instructor. She is a serious competitor and excels in long-distance events, relying on her training to carry her to the finish line.
We're always searching for ways to improve our paddling, so we caught up with Graves to pick her brain for a few insider fitness tips. Every serious competitor knows there's more to training than just time on the water. Through this three-part series, Graves gives us her top tips for training on the land, water and even in the kitchen.–RP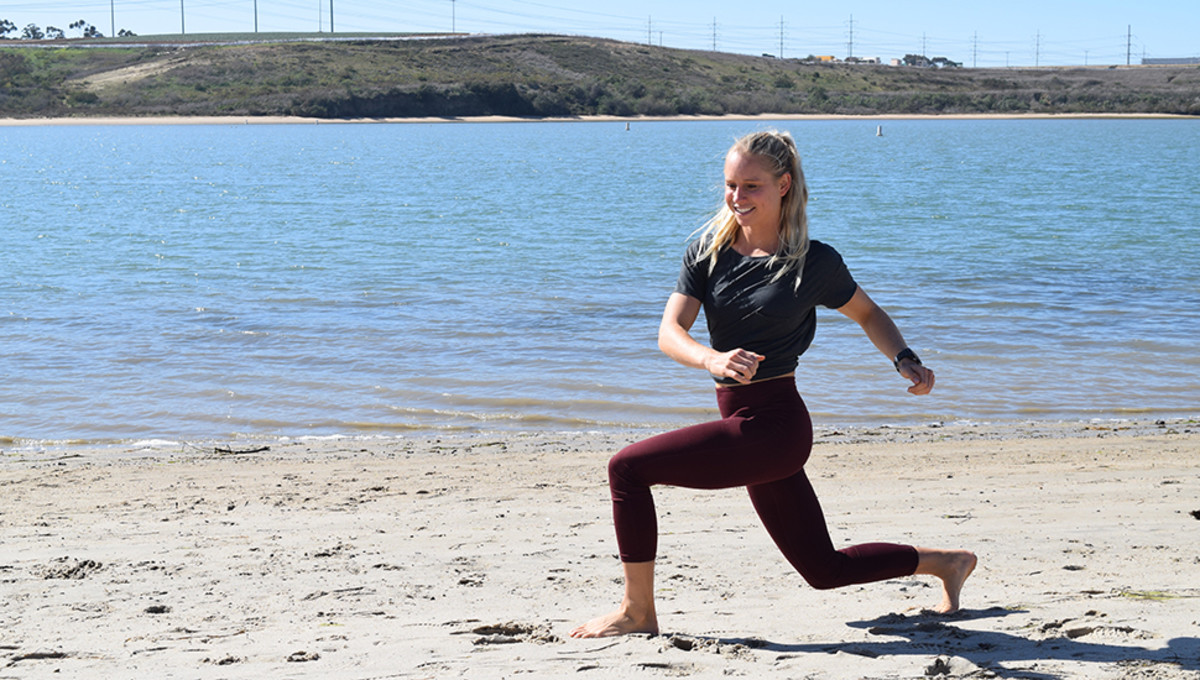 Warm-Up
I like to start off with dynamic stretches, no static stretching. First I'll do some lunges and twists and then I like to do a little jogging. I'll often do a 30-minute run before my paddle and then some exercises like leg warmers, karaokes, high knees and butt kickers to get my heart rate up and my body warm.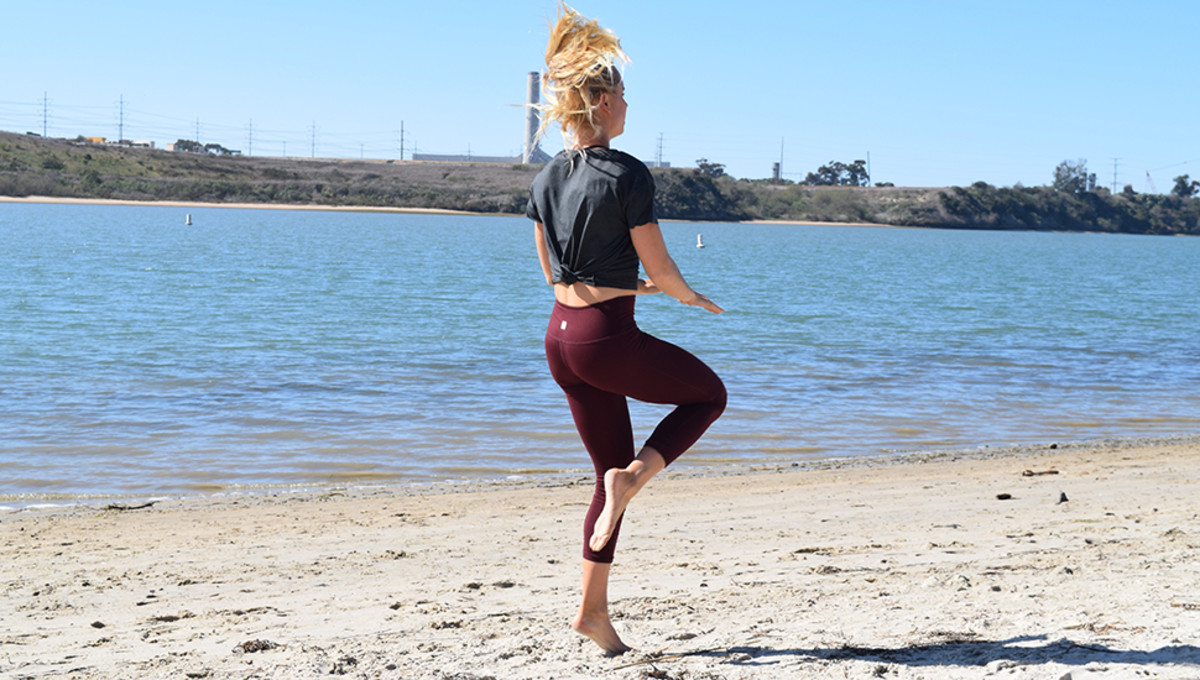 It's important to get your heart rate up because you're preparing your body for the main part of your workout. You don't want to be holding the stretches for too long, it's all about getting your body warmed up.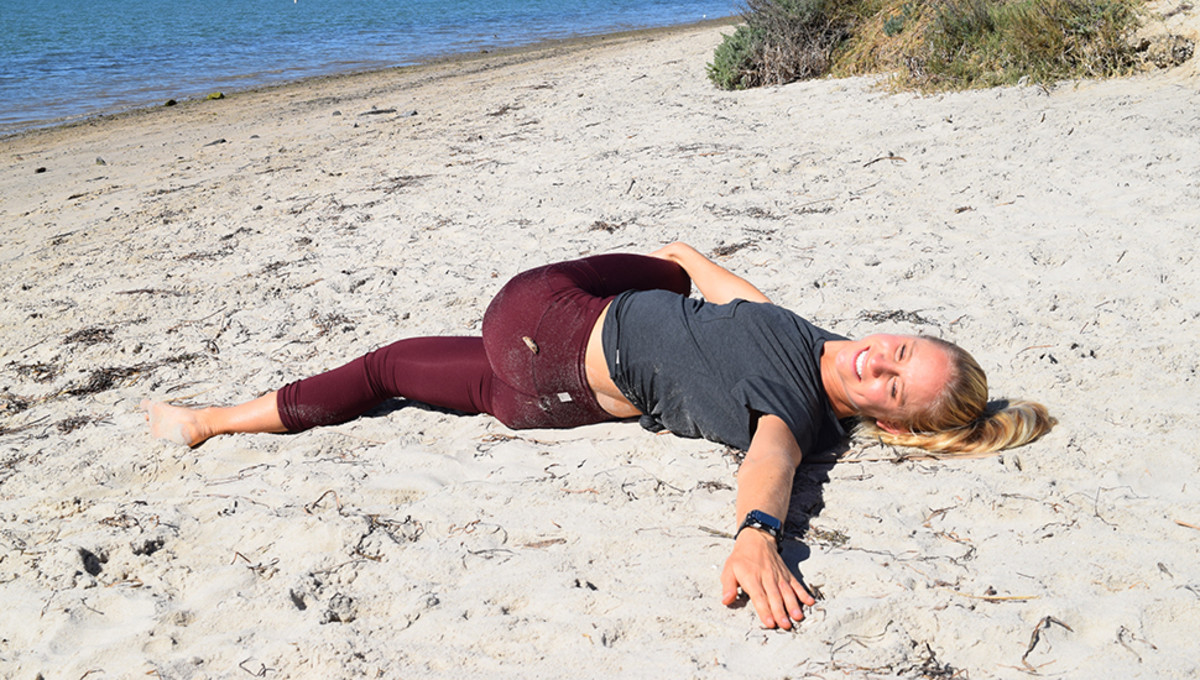 Cool-Down
Once I finish my water workout I'll do static stretching—holding stretches for 30 seconds. I really focus on stretching out my hamstrings and my hips, I get a lot of tightness there and I believe those are two of the most important areas to stretch out. I do a lot of yoga—holding down-dog, pulling into up-dog to stretch out my back and then holding a forward fold. Runner's lunge is another really good one that I like to hold, it really opens up your hips.
Another really good sequence I like is to lay on your back and do four different motions. You start off with a hamstring stretch with your leg straight up and then pull your feet to your chest for 20-30 seconds. Next is the half pigeon, for that one you fold your right leg on your left knee and then pull from your left hamstring. The final one is the spinal twist, which I do on both sides to stretch out my lower body.
Paddle Stretches
I also like to incorporate some stretching with the paddle to open up the shoulders. The paddle is a great tool for both a dynamic warm-up and stretching afterwards. It's an awesome tool to use, especially for your shoulders and your back. I have really tight shoulders from paddling and swimming so I definitely utilize it.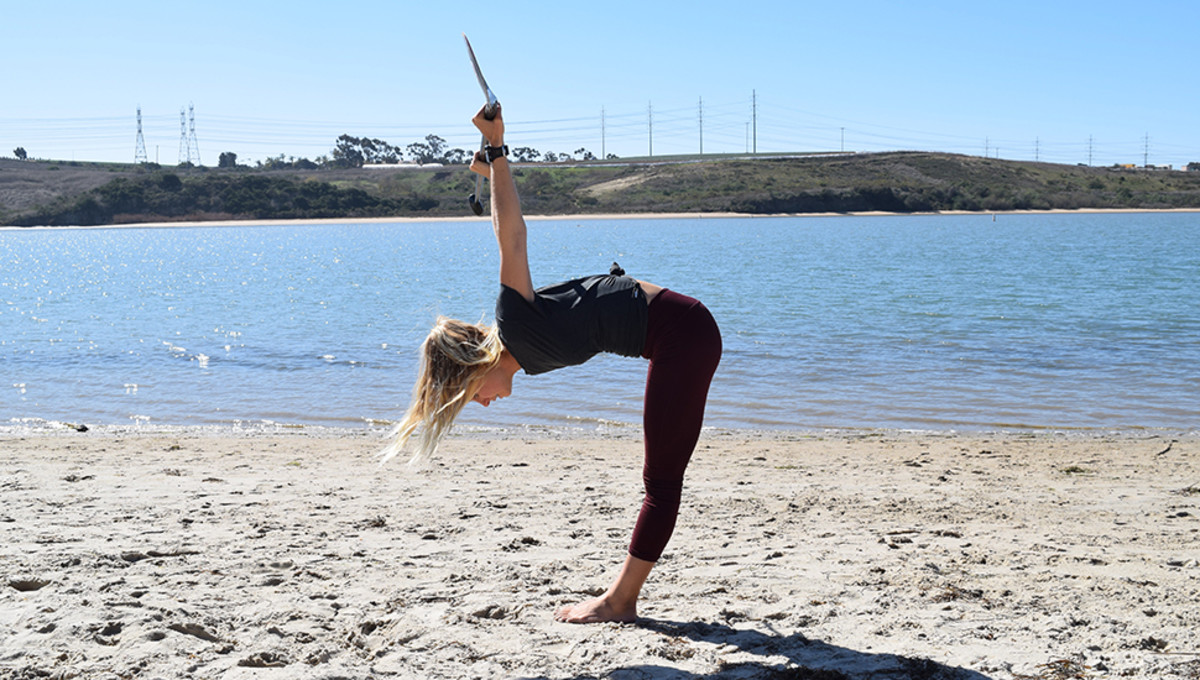 Cross Training
I believe that the three different aspects of training itself are cardio, strength training, and stretching—you have to do all three to be the best athlete you can be. Psychologically it's super important to cross-train so that you don't get burned-out or injured. For me, it's hugely mental and cross-training keeps it a lot more fun and enjoyable.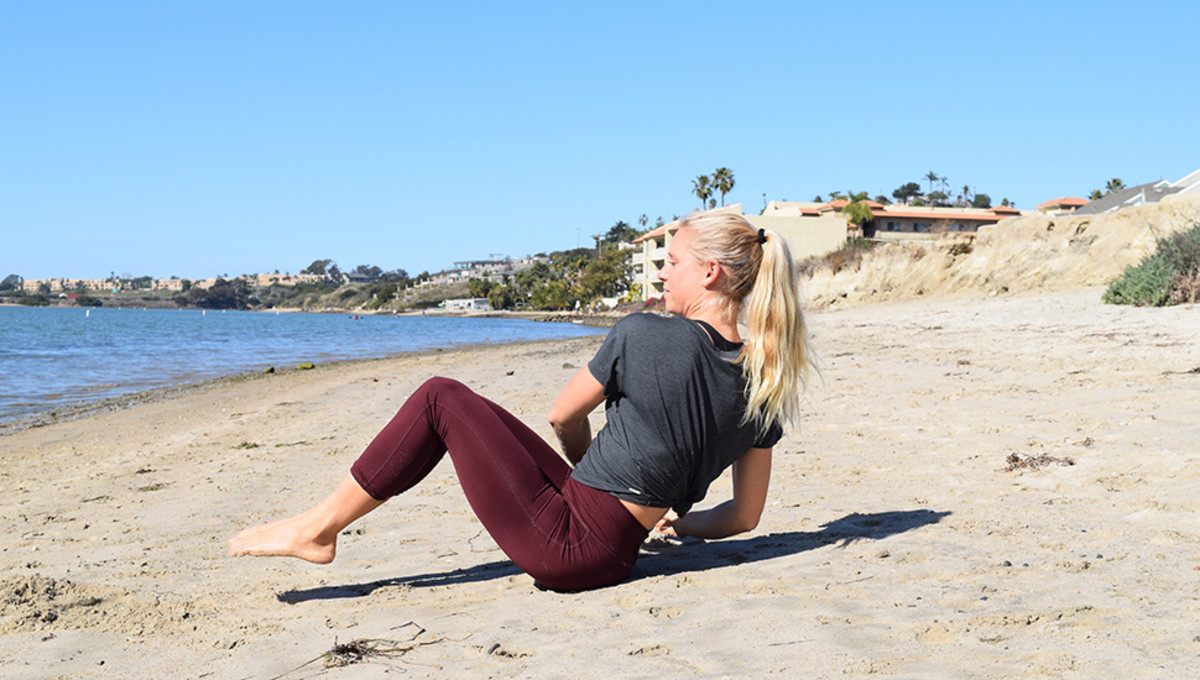 I really like to hike and run. But since running is pretty hard on the body, I really hiking to help with cardio and to build my endurance. Another one would be going to the gym; I think strength-training is vital for any activity. Cycling is also good, I don't do a lot of it but I recommend it because it's much easier on your body than running.
Finally, don't forget to stretch—it's the most essential cross-training activity.
The article was originally published on Standup Paddling
For access to exclusive gear videos, celebrity interviews, and more, subscribe on YouTube!