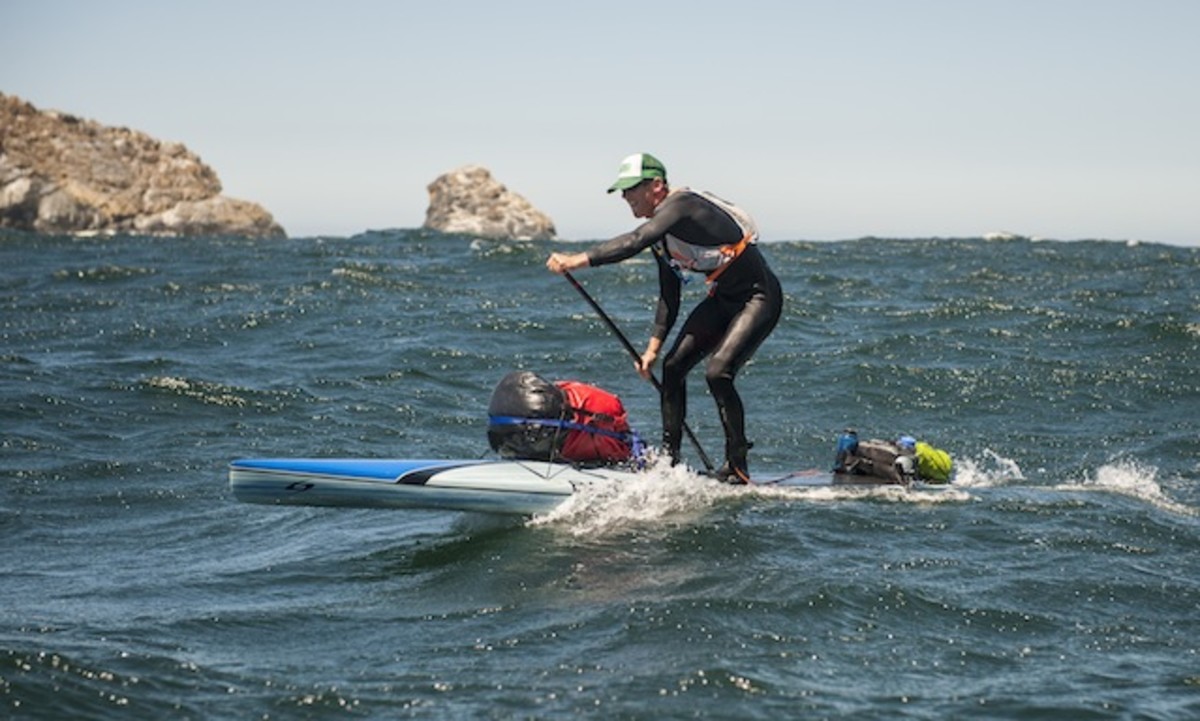 New Year's SUP Resolutions
Here at SUP magazine we have one overarching goal: to spread the standup paddling stoke. It infiltrates everything we do. From events like Camp SUP, to serious adventures like the one we took in Oregon, to everyday skills pieces, we just want you, the reader, to get on the water more. To get better. And to have the most fun you can doing it. In that spirit here are some SUP resolutions that we think will only make your paddling lives better in 2019.
1) Try a new discipline
One of the things we love most about standup is the sheer volume of what there is to do: flat water, downwind, surf, race, whitewater. It's almost overwhelming. Almost. This year, try something new. If you haven't tried whitewater paddling, hit the river with an experienced paddler. If you've always wanted to surf but live inland, take a trip to the coast and let 'er rip. If you've never raced before, sign up for one. It will open your eyes to new places, new techniques and new levels of stoke.

2) Go on an adventure
Adventures can be big and adventures can be small. A 15-mile day trip on your home body of water could be enough for you. Or you could do your first overnight SUP trip. The options are endless. Get out of your comfort zone.
3) Try a new board
Standup boards are expensive, yes. But adding a board to your quiver can be one of the best ways to jump-start your paddling life. It'll get you out on the water more, it'll make your sessions seem more fun and it could get you into a new part of the sport. If you don't want to buy new there are always warehouse sales and Craigslist. Plenty of good options out there.
4) Teach someone to SUP
Like we said, spreading the stoke is what it's all about. We take new paddlers out on the water any chance we get. We love the instant smiles, the laughter and the inevitable plans for future SUP adventures. It feels good. They'll thank you then and then they'll thank you later.
5) Travel somewhere new
Again, you can start small or you can go big. It could be a weekend trip to a new river or a quick-strike to a break you've always wanted to surf. You could also travel internationally. Whatever it is, travel somewhere specifically for standup. You'll come back more amped than before. We promise.
Find resources to do all of the above at SUPthemag.com
The article was originally published on Standup Paddling
For access to exclusive gear videos, celebrity interviews, and more, subscribe on YouTube!