Words by Rebecca Parsons
"Take care of your body, it's the only place you have to live." –Jim Rohn
As athletes, taking care of our bodies is a top priority. Fuel up with healthy, nutritious food and your body will respond with high-energy and strong performance. Whereas filling up on greasy, empty calories is a recipe for sluggish and slow days on the water. With busy schedules and lives, many paddlers find themselves getting up early for a refreshing morning SUP session. Of course, this puts a premium on fueling up with a nutritious breakfast. To discover which foods make the best morning fuel, we asked the world's best paddlers to share their go-to meals.–RP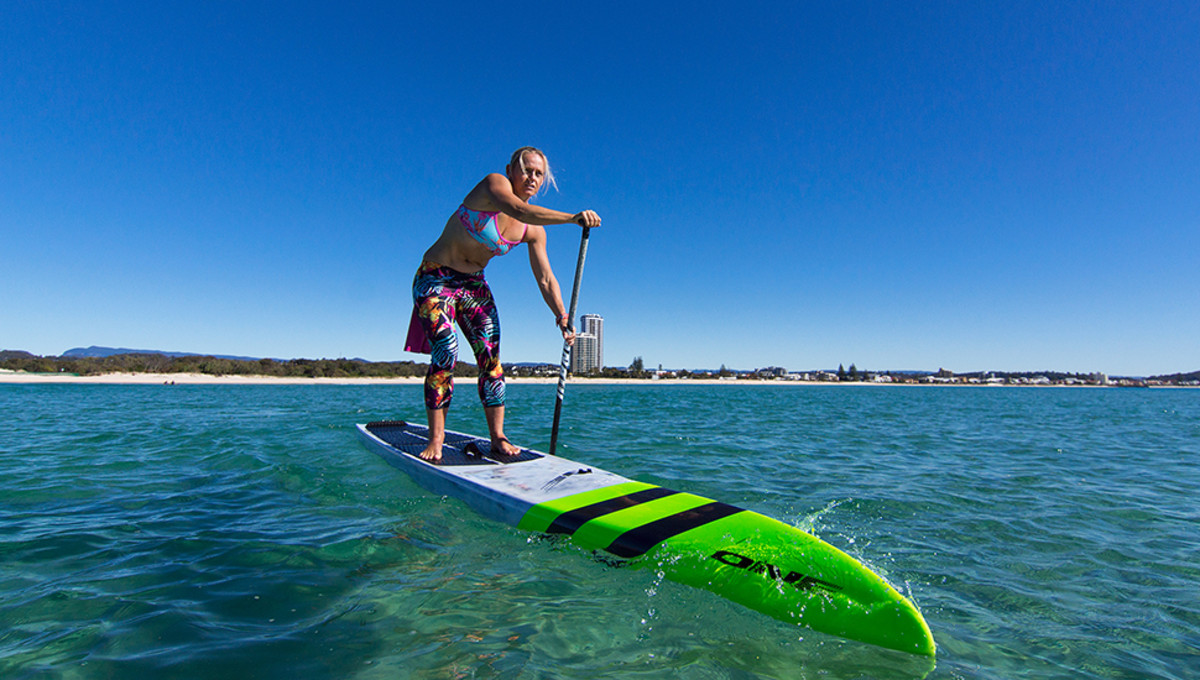 Angie Jackson
My pre-race breaky is three eggs on a piece of toast, with a coffee and banana on the side. I call it my go-to breakfast because I never change anything on race day—I always keep it the same.
Shae Foudy:
Being a vegan who is allergic to both gluten and dairy really limits my options of common breakfasts. However, I find that eating oatmeal with fruit, coconut, almond slices and agave does the job. It's light on my stomach, easy to digest and gives me the perfect combo of carbs for sustained energy. I always eat at least two hours before I train or race because it's not good to have food sitting in your stomach when you're about to grind it out.
Mo Freitas:
My go-to breakfast when I'm at home is a breakfast burrito from Kono's, filled with eggs, veggies and potatoes. When I'm on the road or traveling I'll have a banana mixed with dry oats, walnuts, cinnamon and some honey. That usually holds me up well and I really like that meal before a race as well.
Hannah Hill:
I've always been someone who needs a lot of fuel before they race. My ideal pre-race meal is a three-egg omelet with mushrooms and tomatoes and a big piece of toast with avocado. I drink water with that. I'll also have a banana and peanut butter occasionally, if the race is a longer one. This provides my body with slow burning fats and energy from the carbs. It also keeps me full, which is super important as "bonking" is not a fun experience.
Luiz Diniz:
Glass of water, fruits with oats, bread with egg and normal coffee.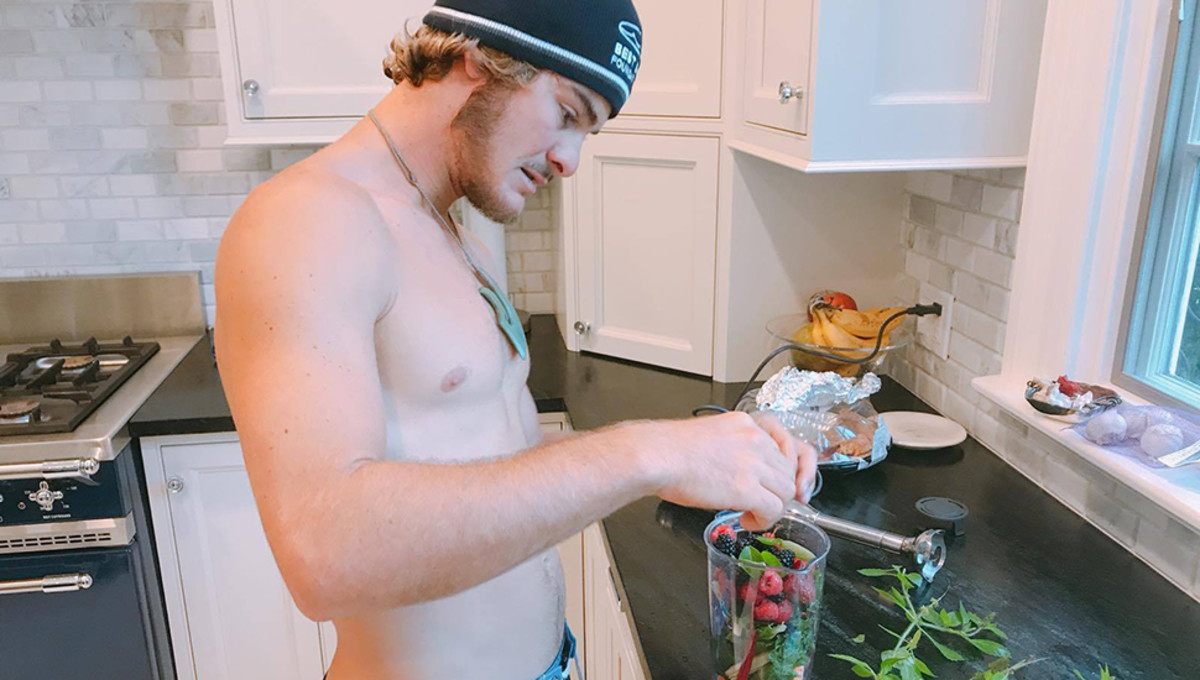 Zane Schweitzer:
I've been eating plant-based, whole-foods since March of this year. Before a big event I love to start my morning early with water first thing. Then, I'll prepare a big fruit smoothie along with sautéed vegetables including broccoli, beets, beans and other in-season veggies.
Fiona Wylde:
Being an athlete with both Type 1 Diabetes and Celiac disease, getting the right fuel at the right time is crucial. I'm not the biggest breakfast eater, but having a solid, nutritious meal in the morning will always carry me further through the day. I typically include eggs as my source of protein. Whether it's a scramble or a hard-boiled egg depends on my preference that morning. I like to include a gluten-free rice cake with a smudge of peanut butter, because PB is just too good to pass up! If my blood sugar is low in the morning, I will include a piece of fruit, but typically tend to keep my meal small and simple.
Annie Reickert:
When I wake up early to paddle or surf, I usually grab some fresh fruit to go. But when I get home, an egg sandwich is my favorite breakfast—toasted everything bagel, egg over-easy, cheese, pepperoncini, ketchup and lots of hot sauce. This fills me up after a workout and keeps me satisfied until later in the day. Usually before races I like to eat something simple, I don't have a go-to meal but the quicker I can digest the food and turn it into fuel the better!
Related
More top paddlers weigh in on their favorite breakfasts.
Five nutrition tips for distance paddling.
The article was originally published on Standup Paddling
For access to exclusive gear videos, celebrity interviews, and more, subscribe on YouTube!