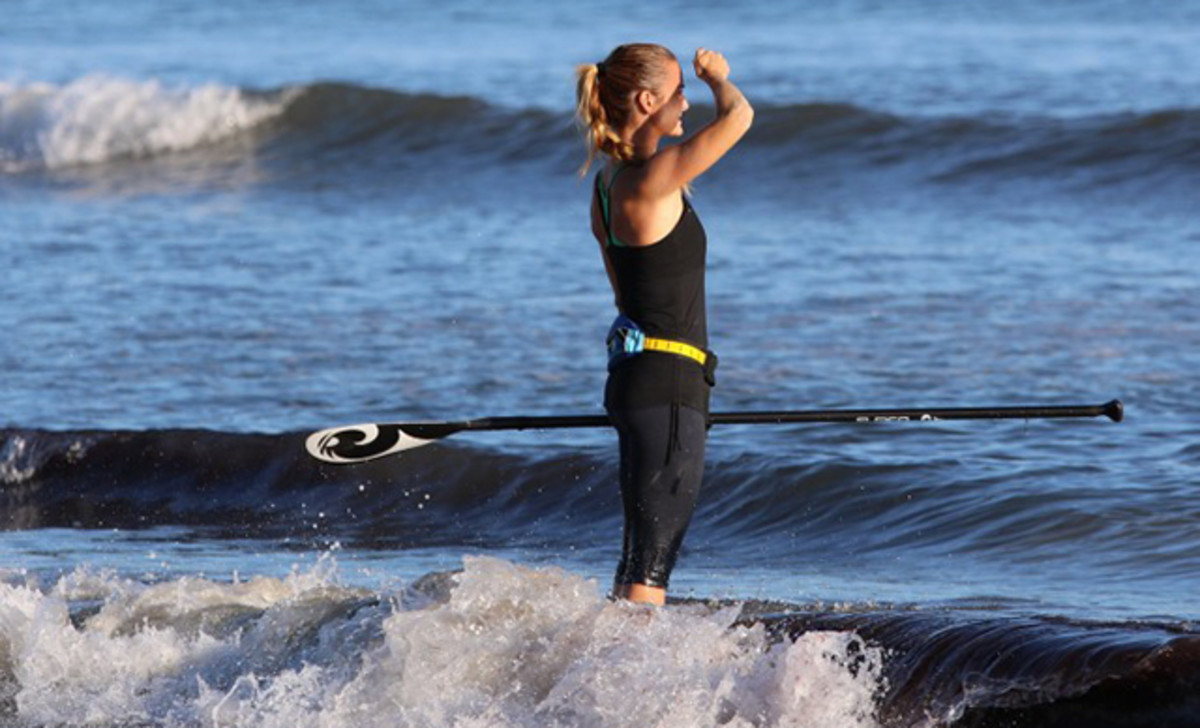 SUP Women | Jaime Donnelly-Eisert

There's soccer moms, there's SUP moms, then there's Jaime Donnelly-Eisert
SUP's been good to Jaime Donnelly-Eisert. The paddling pastime introduced her to a healthier lifestyle, her husband and an entire community of lifelong friends. But the Laguna Beach, California native does her part in giving back to SUP, mentoring and coaching youth through her family business—The Paddle Academy—which is producing some of the sport's standout standup paddlers. We caught up with Mrs. Donnelly-Eisert for some inspiration from a community leader, and most impressively, a successful SUP matriarch.—Shari Coble
SUP: SUP has been a game-changer for you. Tell us how the sport has influenced your life over the past few years.
Donnelly-Eisert: My brother Tommy introduced me to SUP in 2007. That one day changed my perspective not only on our local waters, but opened up an entirely new world of exploration, and some life-changing opportunities.
In 2008, my friend Noelle Kozak and I started the company SUPfit, one of the first SUP fitness and yoga programs offered in the U.S. We brought yogi Suzanne Yeo onboard and offered classes to the community and clinics to local companies.
In 2009, Tommy, Dewey Doan, Kozak and I put our experience together to create Stand Up Paddle Company, Laguna Beach, (SUPCO). It was an incredible time in our lives. Unfortunately, my brother Tommy was diagnosed with cancer in 2013, so we had to close the doors to focus on his health.
The Paddle Academy came along in January 2013, as did our son Oliver, and my husband Mike and I's lives have never been the same. We feel we have not just created a team, but a family. I often wonder what I did before SUP—it's given me the best of friends and the access to the healthiest lifestyle all-around.
What led to the creation of The Paddle Academy?
Mike and I first met (well, let's just say this was a date!) to discuss something we foresaw as a need for in the SUP Industry. We saw that SUP racing was gaining momentum each year, but there was little offered for kids under 16. There was Performance Paddling—an elite team of the top groms across the globe—but nothing for the "everyday" junior wanting to learn everything, from the basics of SUP to advanced skills for racing, with a weekly training program, year-round. That's when The Paddle Academy was born. It's a junior SUP development program offering quarterly sessions for all levels of SUP junior racers, ages eight to 18. We're blessed to train at one of the most beautiful, SUP-friendly breaks in the world, Doheny State Beach (the location of the Pacific Paddle Games). We paddle in open-ocean, surf and flatwater; there's something for everyone.
The Paddle Academy helps produce and guide some top youth athletes [like Shae Foudy]. What have the kids taught you?
They've taught us that anything is possible with consistency, hard work, teamwork and lots of grit! As a coach and mentor, I've become addicted to watching these kids' progression. It's all about 'slowing it down' before speeding up. Fundamentals and proper stroke technique have become the focus because they lead to speed. I've learned patience and the ability to work with all types of learners and personalities. My husband is genius at this. I think Mike and I feel more rewarded as coaches than we ever did as competitors. The unconditional love we have for this crew is indescribable.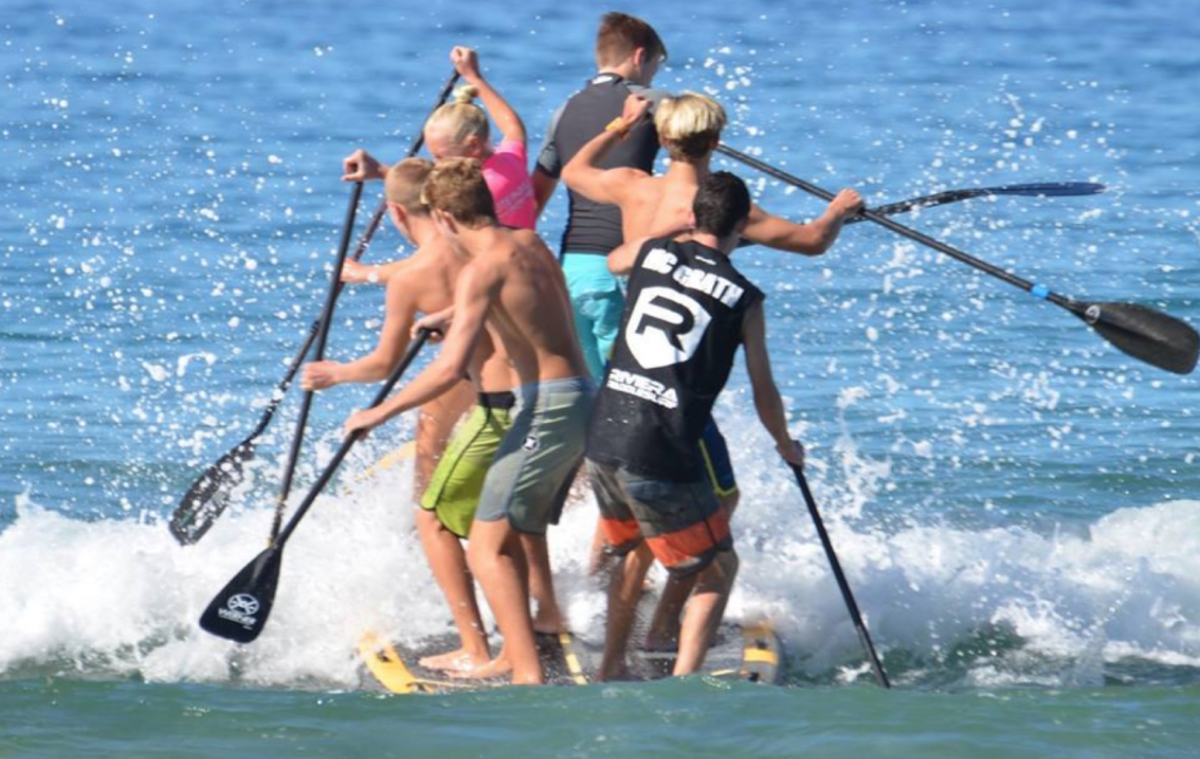 Tell us about some of your dreams for The Paddle Academy.

There have been dreams achieved by these kiddos that Mike and I could have never imagined. Two of (The Paddle Academy's) female athletes, Shae Foudy and Erika Benitez, competed on National Teams for the ISA Worlds. Both competed at 14 years old, which is just incredible!
Our ultimate goal is to give these kids a chance not only to excel in a sport, but to gain a sense of self-confidence and self-awareness they never thought was possible. Our hope is for them to become stewards to the community, and pass this tradition down for generations. The biggest reward is seeing each individual paddler's confidence grow as they start to believe in themselves and their abilities.
Expansion (of The Paddle Academy) is an option if it comes organically with the right people.
On top of being a coach, you're also mom to an active two-year-old; do you have any fitness tips to share with other busy SUP moms?
Move your body! Exercise will make you a better mom, a better partner and a better person altogether. Obviously we can't give away what we don't have, so I try to keep my tank full of inspiration, energy and positivity. I have to stay healthy to keep up with (our son) Ollie and our 40 other 'children.'
My workouts are H.I.I.T. (high-intensity interval training) based. I train for 40 minutes, five days a week, and am lucky if I can add in a paddle, spin or yoga class. The difference now versus pre-baby? Intensity. Efficiency. I feel stronger now (at 40) than I did at 30 and "workout" half the time.
Find out how The Paddle Academy athlete Shae Foudy performed at #PPG2015.
Get to know another outstanding SUP mother, Tamara Lentz.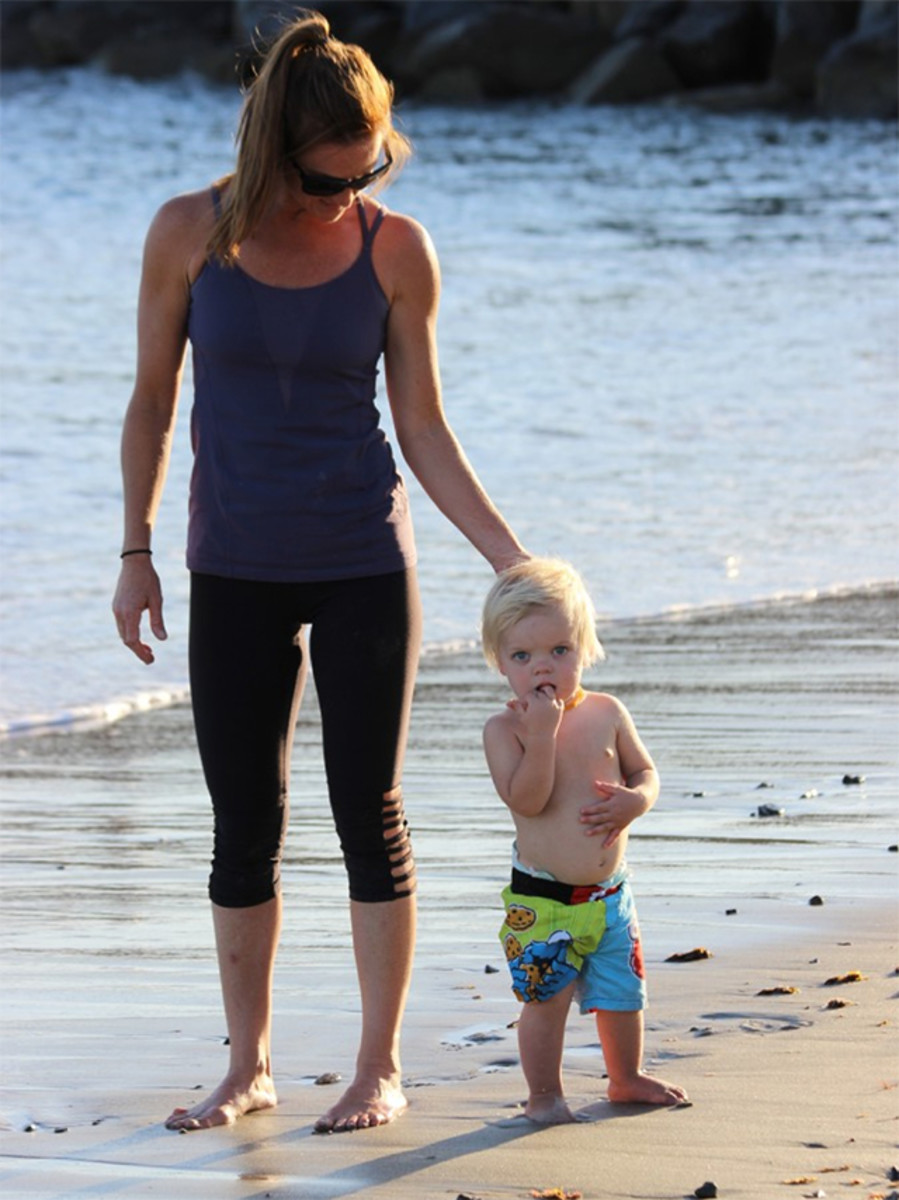 The article was originally published on Standup Paddling
For access to exclusive gear videos, celebrity interviews, and more, subscribe on YouTube!