After shocking supercross fans by announcing his retirement from the sport last July, TRANSWORLD MOTOCROSS reports supercross legend Ryan Villopoto will come out of retirement to race at the 2016 AUS-X Open this November in Sydney.
"I'm really excited to announce that I'll be lining up behind a supercross gate again in Sydney, Australia, this November for the second AUS-X Open event!" Villopoto said.
RELATED: AMA supercross champion Ryan Villopoto retires
The four-time AMA World Supercross champion holds the distinction of being the only motocross rider besides Jeremy McGrath to win four consecutive AMA World Supercross Championships (Villopoto dominated the tour from 2011-2014).
Unfortunately for the 27-year-old Washington native, a 2015 accident left him with multiple tailbone fractures and proved too painful and difficult for him to overcome. With noted sadness, he announced his retirement from the sport last summer.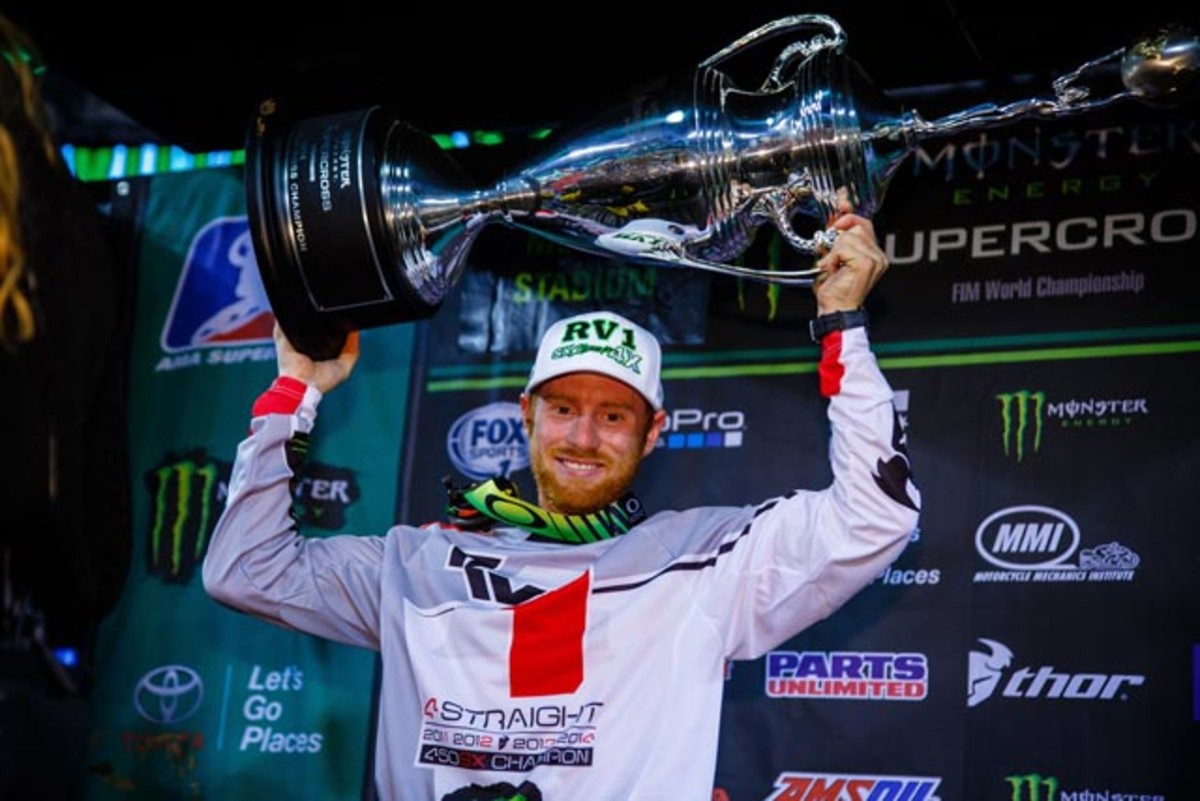 But now, Villopoto will race against Australian two-time AMA World Supercross champion Chad Reed and a host of other Aussie racers in Sydney, which he thinks will bring an added excitement to his return.
"Racing [against] Chad will be awesome. I think that not only will Australian fans be tuning in, but the world also," Villopoto told TRANSWORLD MOTOCROSS. "It's a unique opportunity for supercross fans — it'll be a thing like, 'Cool, Chad's there and so is Ryan — lets see how this pans out' — which will be exciting."
Villopoto says this will be the only event he races in for 2016.
You can read more about Villopoto's return to the sport at TRANSWORLD MOTOCROSS.
More from GrindTV
Meet the couple traveling to every National Park to create the coolest poster series
New footage of freestyle skateboarding prodigy is next level
Pro surfer Bede Durbidge back in water after horrifying injury
For access to exclusive gear videos, celebrity interviews, and more, subscribe on YouTube!