According to the Hanford Sentinel, the World Surf League and the Kelly Slater Surf Ranch in Lemoore, California has submitted an environmental impact report that details their intended future expansion plans. The report submitted to the Kings County Planning Commission intends for two more wave pools on the Lemoore 155-acre site to be built.
The Surf Ranch was also recently awarded the proper permit to open the facility to the public. As the Sentinel reports, "Conditional Use Permit Application No. 17- 05 now allows the owner to open the facility to the public for private surfing lessons and programs and a limited number of annual professional invitational surfing events."
The upcoming Founders' Cup of Surfing, now about three weeks away, fits right in line with that. This new permit will allow the Surf Ranch to operate up to six similar events per year. The plan estimates that crowds at each of these events will be around 8,000 people.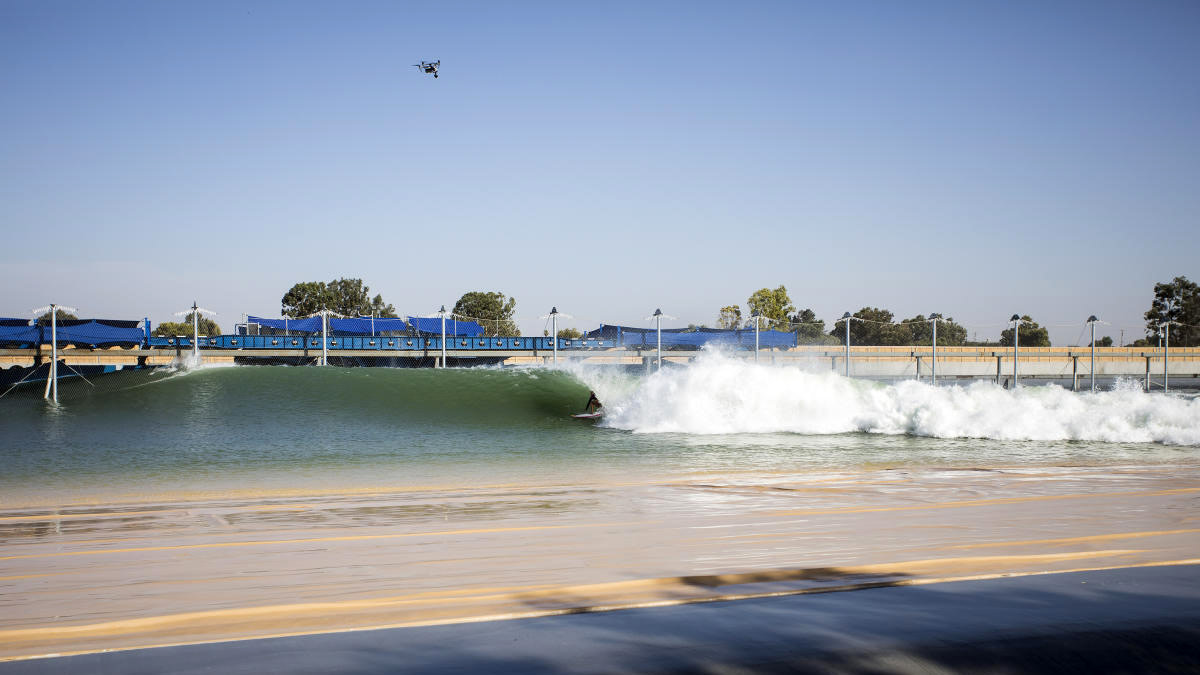 Lots of temporary infrastructure will be allowed to be put in place for events like the Founders' Cup of Surfing: bleachers, music performance areas, shuttles for parking, etc. But the permit also allows the Surf Ranch to open for business to the public year-round, with an expected visitor rate of 50 people per day.
The proposed expansion plan would include other structures than just two more wave pools to be built: a Wave Operations Building, High Performance Training Center, a Surf Operations House, a Multi-purpose Recreational Facility and a Wave Support Facility.
The timeline for these structures, if fully approved, would begin between 2018 and 2022, while the proposed second and third wave pools would not begin construction until sometime between 2020 and 2026.
While that is all very much far in the future, this news does shed some insight into the grand plans the WSL and Kelly Slater have for their original manmade wave machine facility. If anything, the Founders Cup of Surfing will give us a better picture of what surf contests at the Surf Ranch will be like.
No mention was made in the article when the Surf Ranch anticipates opening to the public for actual wave-riding sessions.
For access to exclusive gear videos, celebrity interviews, and more, subscribe on YouTube!