Santa Cruz, California, style-master CJ Nelson first heard of the place about 15 years ago. His friend Josh Farberow described a near-mythical treasure on a stretch of mainland Mexico.
"He was like, 'Ceej, you have to go check it out.' I ended up going there with Longboard magazine in the early '90s. It was like a left-hand Malibu, and there was nothing else there," Nelson tells GrindTV.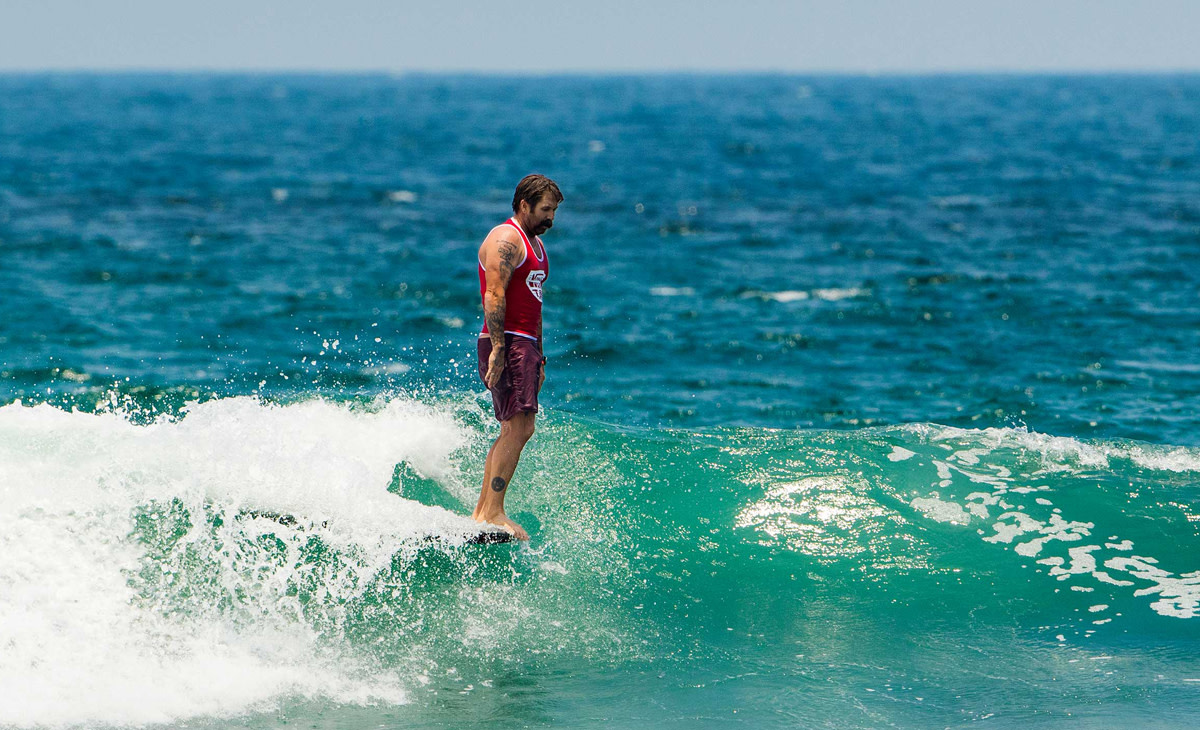 Actually, there was something there: a family who owned the land. They had a simple home and let the traveling surfers ride the point.
"I thought to myself that I'd really like to own property there someday," continues Nelson.
Today, Nelson owns his dream property in the town of Saladita. He and his Black Flag tattoo are the drive behind CJ Nelson Designs, a classic surfboard label of varying shapes and construction.
And just last month, he aced the Vans Joel Tudor Duct Tape Invitational and the Mexi Log Fest, two longboard contests merged this year to create a very lively few days in this relatively undeveloped piece of paradise.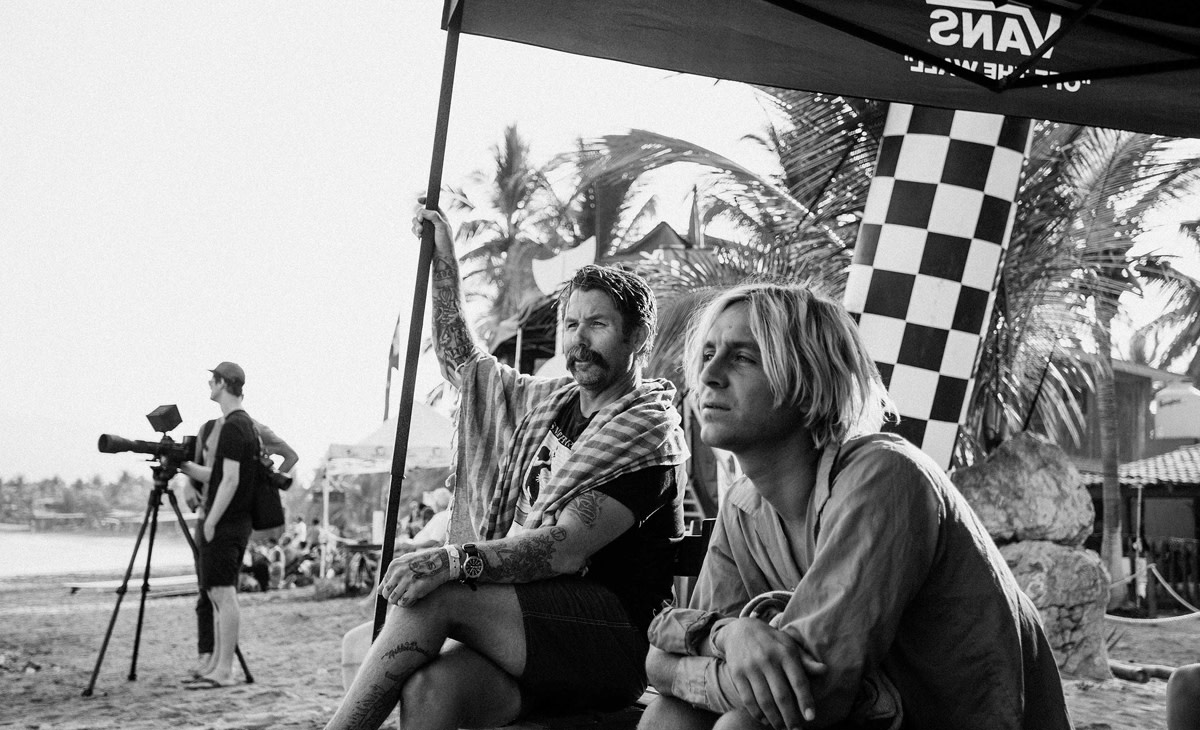 "I've gone back pretty frequently over the past 20 years," Nelson explains. "It's such a great place. It's in Guerrero, near Troncones, probably a 30-minute drive north of Ixtapa. Ixtapa's kind of a Rio de Janeiro touristy place, but Saladita is a super-small fishing village — [a] pretty typical little Mexican town."
Just the way Nelson speaks of the place, you start to feel the depth of his love for it — the people, the way of life and the wave.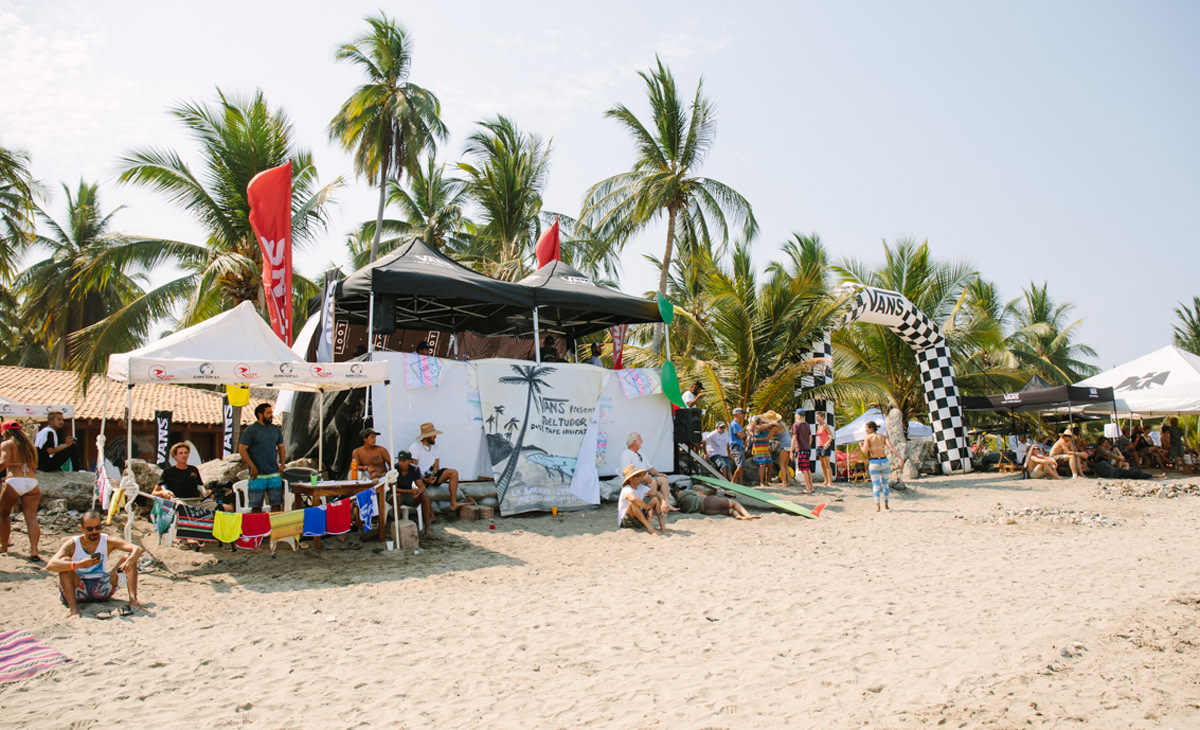 "Now that all the good longboarders in the world were just there, it's on the map. I'd like to see it become the wave that it deserves to be, which is a wave where great surfers go," Nelson adds. "But it's getting more crowded. Being an easy wave, a lot of beginners have sort of gravitated toward it and travel there. When we were kids, we just grinded it out at the worst wave in the area where you lived. And you just figured it out."
Nelson's formative years were a different reality from today. He talks about the number of adults learning to surf who are now crowding the best headlands and reefs on their vacation time, a pressure that weighs heavily on peeling points around the world.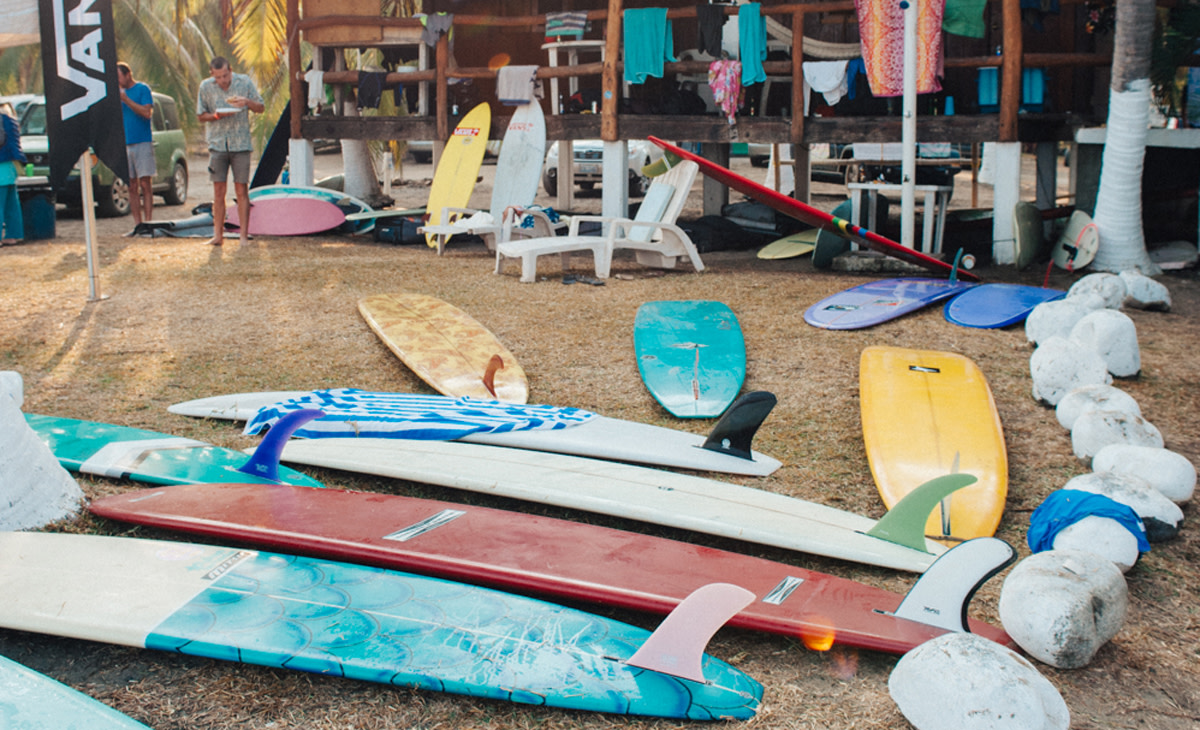 "It's a hard situation. You can't blame them for wanting to learn, and to go and do that. But when I learned to surf, it was something that had to be given to you. It was passed down from a friend or a relative. It wasn't something you just showed up and did. Now, surfing is so diluted. Anyone just goes and buys a surfboard. They don't study the ocean. They don't know the tides. They don't know the locals. They don't know the rules. It doesn't matter. They just go. I feel like that's 70 percent of the surfing population these days. We learned a different way.
"Even today, there was a guy out who's been surfing here longer than me and I still don't hassle that dude for waves. I don't even question it; he goes. And people who are new to surfing don't know that history and they don't understand. It's frustrating."
But overall, he's still in love with it. And while Guerrero sees its share of organized crime associated with the Mexican drug trade, the violence hasn't tarnished the charm.
"We do see the cartels around, but rarely. But in an area like that, they leave the tourists and surfers alone. They don't want to get the government involved. I've never felt bad vibes down there, even when those guys were around. They keep to themselves," Nelson says.
"Saladita is one of the best longboard waves I've ever ridden. There are families and dogs. It feels safe. I leave my stuff on the beach and go surf all day. It's a special little piece of nirvana down there."
Nelson's recent wins were special, particularly the Duct Tape Invitational, which has drawn a huge following among those who value classic longboarding. He's aced the last two.
"I went through a rough patch with alcoholism," Nelson admits. "It's been about six years since I got sober. When I was drinking heavily, I felt like I left surfing with unfinished business. To be able to get sober and climb back up to the top and be the oldest guy in the event, it was a goal that I achieved. It feels super good to just check it off the list."
Read more about surfing in Mexico on GrindTV
How to do Los Cabos with Alana Blanchard and friends; video
How to have an epic surf trip to Mexico"
Road trip: A surfer and his dog in Baja California, Part 1
For access to exclusive gear videos, celebrity interviews, and more, subscribe on YouTube!