Each professional surfer's career journey has a starting point. However, for surfer, model and environmental activist Pacha Light, her entry to the sport was more memorable than most. Back in 2011, aged just 9, Light asked for a surfboard, but was told by her mom that they were too expensive.
Taking the problem into her own hands — or feet — Light decided to hit the streets of her hometown of Coolangatta, Queensland, with a CD player, a hat and a sign that read "busking for a board." One of the passersby was professional surfer Laura Enever, who was in town competing in the Roxy Pro Gold Coast. After watching Light dance, she returned to her apartment and came back with one of her own surfboards.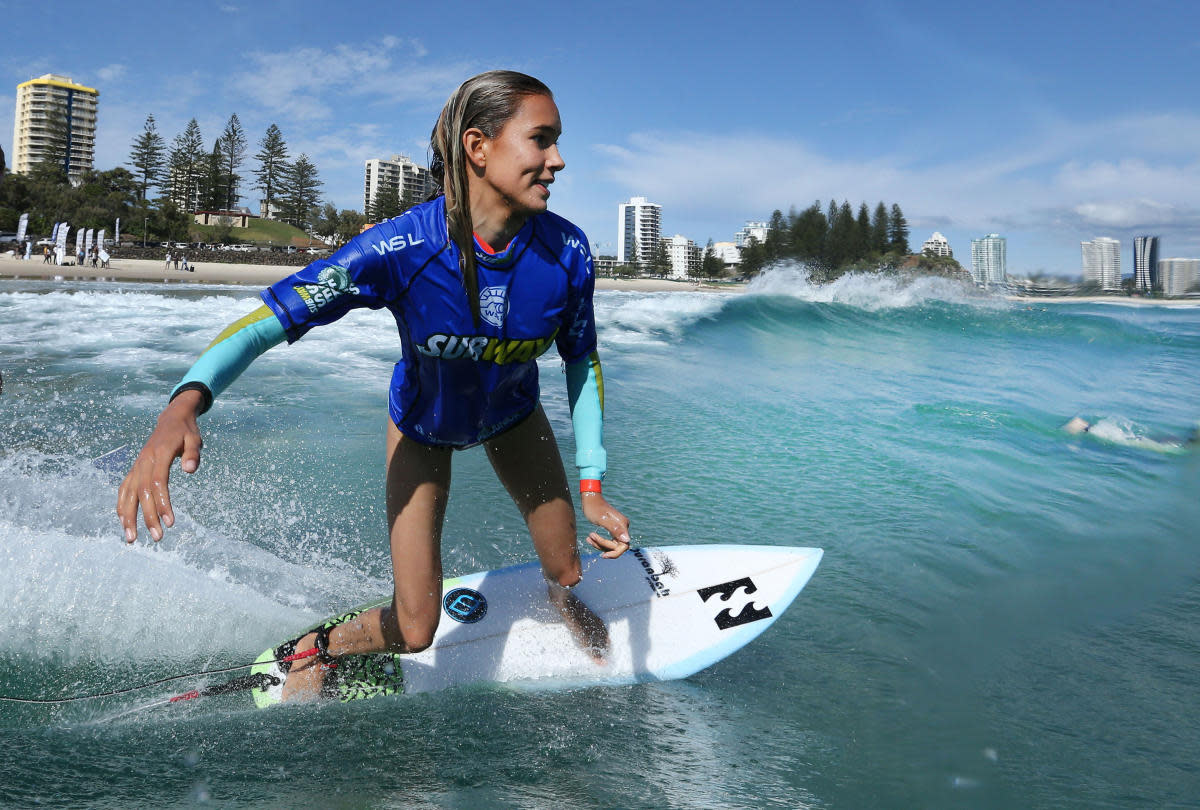 Enever gifted it to Light with this inscription: "To Dear Pacha, You're the most amazing dancer EVER. Now have some fun in the surf. Laura Enever xxx." Now, that story involving a cute kid and a generous pro surfer might have stopped there. However, since then, Light has continued her dream of competing at the highest level. She has represented her country at the junior level and now has the same sponsor as Enever: Billabong.
The two have remained friends and now go on surf trips and photo shoots together.
Outside of her competitive career, the 17-year-old has also shown an interest in the wider world, committing herself to the protection of the environment and supporting other young female surfers, just as Enever supported her.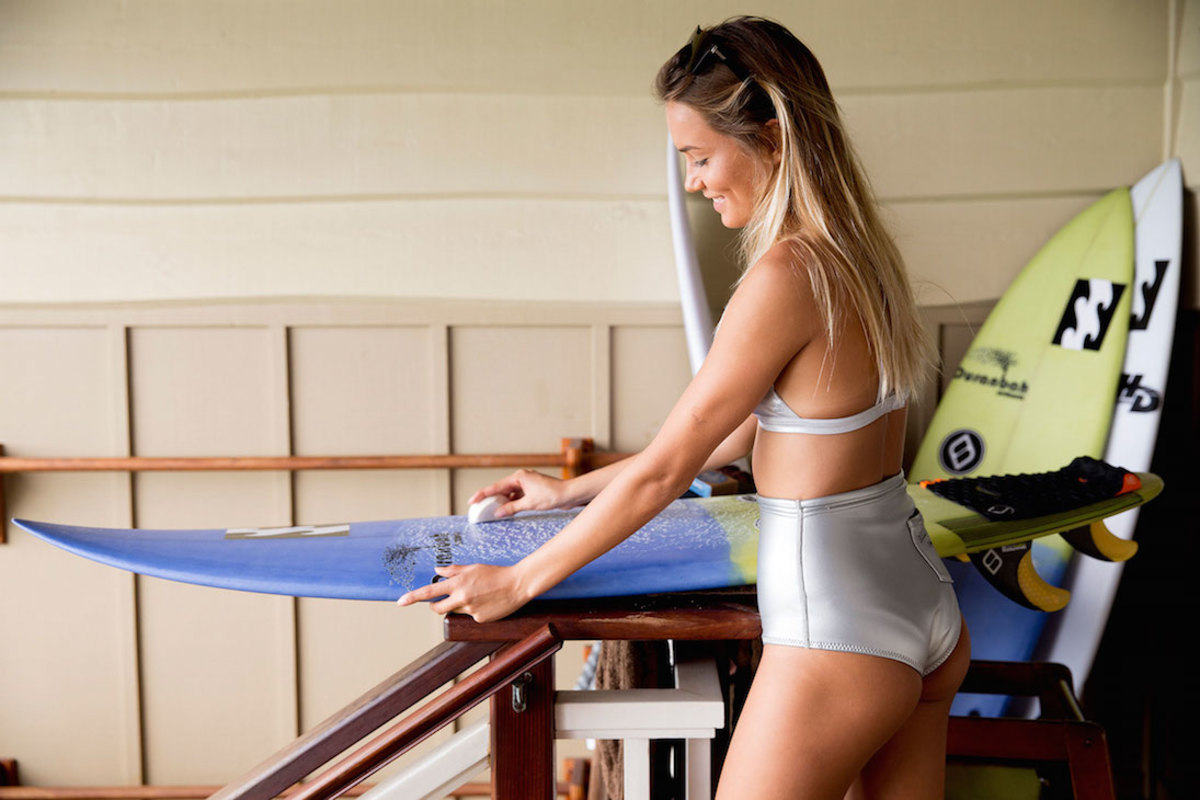 Educated by her mother, an environmental activist and blogger, Light is an ambassador for the Surfrider Foundation in Australia and was active in campaigning to have her local Gold Coast pointbreaks be designated a National Surfing Reserve.
Another passion is the promotion of girls' surfing. When Light and her friend India Robinson noted that one of the biggest junior surfing platforms — a video-submission-based competition previously called The King of the Groms and now called Young Guns — was open only to boys, they decided to do something about it.
"Just imagine a platform where all surfer girls, from every corner of the globe, can show what they can do and try their best to progress," Light posted on her blog, Pachalina. "More girls surfing and feeling inspired to surf is good for everyone! Ultimately it's about health, happiness and feeling connected with nature."
Light and Robinson started the Instagram account and hashtag Queenofthegroms so that female surfers could upload their own surfing media and receive feedback, support and encouragement. It earned 600 followers on the first day and has grown since then. The account has had surfers posting from Israel, Canada, the USA, South America and Australia, to name just a few countries. The tagline — "We are a young generation of girls who want to be heard!" — says it all.
Over the last month, Light has been traveling and competing in South Africa doing pro junior and World Surf League World Qualifying Series (WQS) events as she chases her dream to qualify for the elite World Championship Tour. However, it's also encouraging to see a teenager who has her eyes on the bigger picture and wants to make the world a better place. And she won't ever need to busk for her boards again.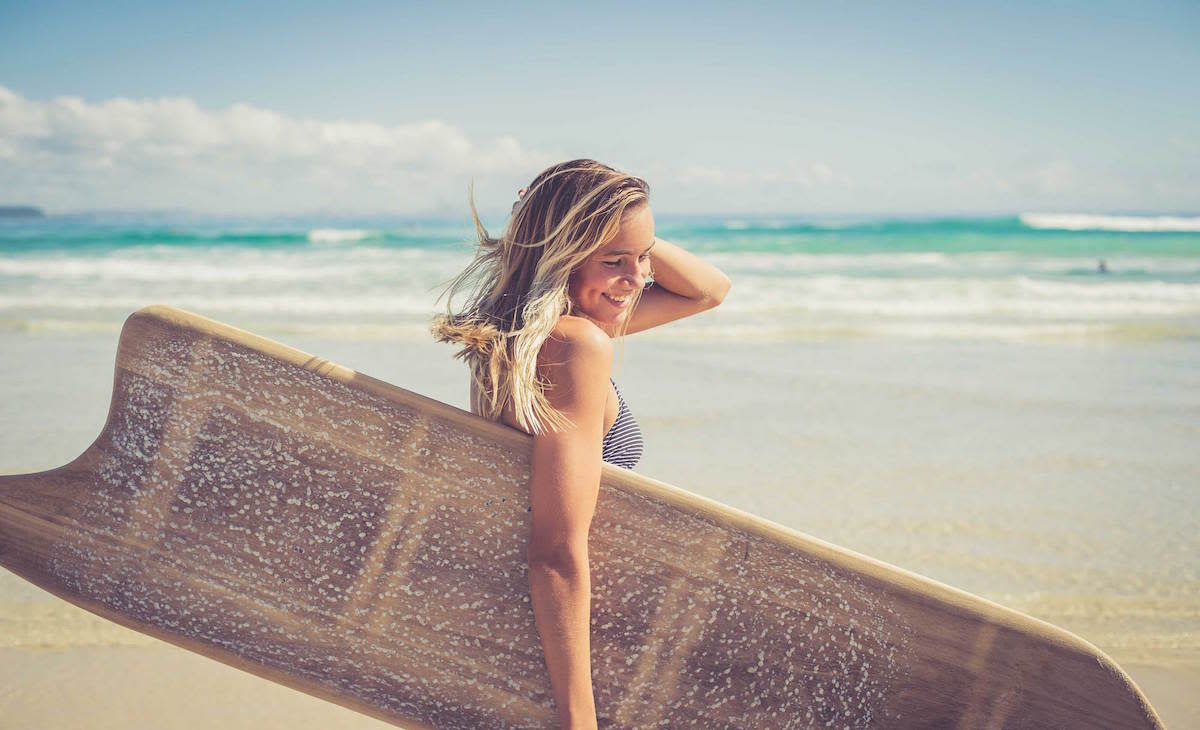 Tips on giving back to the environment from GrindTV
How to write your way to a sustainable full-ride scholarship
4 simple tips for achieving an environmentally conscious lifestyle
3 simple things you can do to make a positive impact on the planet
For access to exclusive gear videos, celebrity interviews, and more, subscribe on YouTube!