Two surfers in New Zealand found themselves running for their lives—hilariously—after two angry sea lions chased them out of the water with a clear message: "Stay out of our water."
Albee Layer and Kain Daly were with three other friends surfing the chilly waters of the Southland region of the South Island of New Zealand a few months ago when they were forced to defend themselves against what Nine.com.au described as two cranky sea lions.
Footage of the encounter surfaced Friday:
Layer used his surfboard to defend himself before being forced to the beach to join Daly. But they weren't safe for long. Both finally had to make a run for it.
In the video, released on Instagram and featured in Take Shelter Productions video called "Brrr," Layer described what happened:
"A huge black shape goes like zoom and hits my leg and kind of like hard. And I look underneath and there's this big shape circling to face me. I was like SHARK!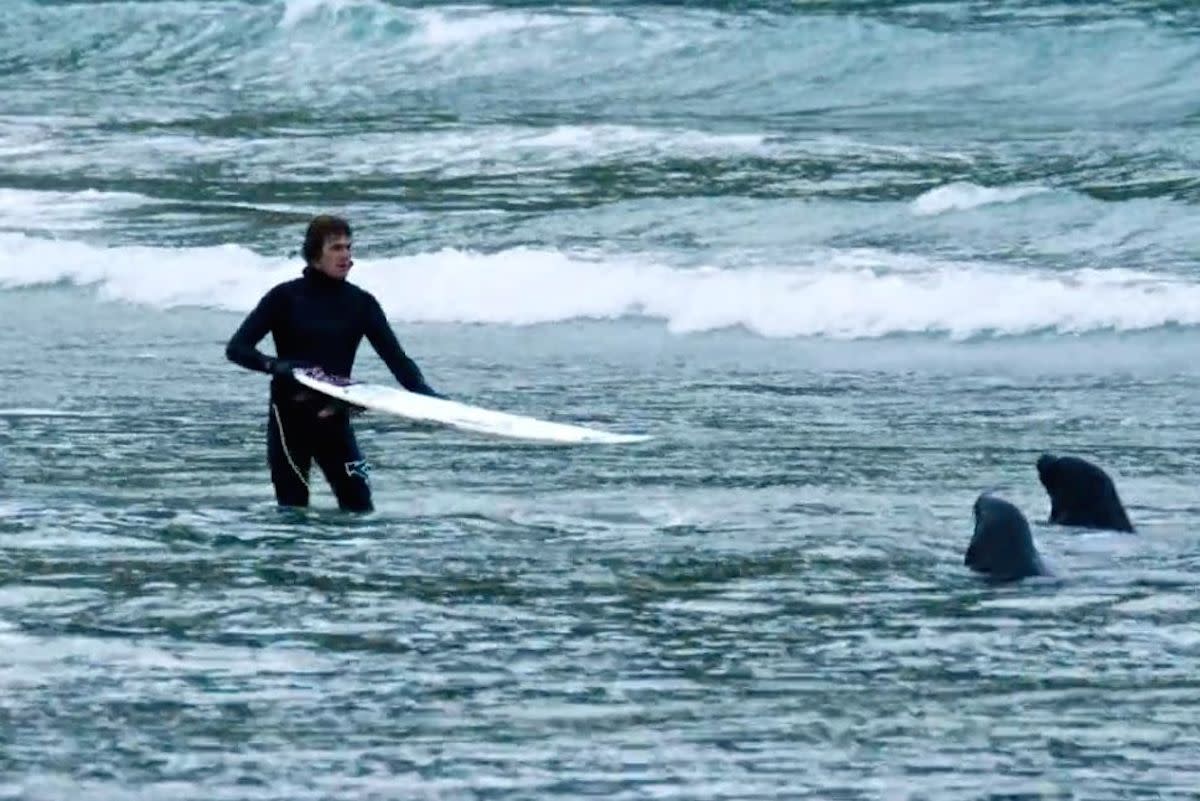 "And then [the sea lions] body surf a wave with their mouths open…auuughh. It was like a dragon in the 'Game of Thrones." Both of them, one for Kain and one for me."
No doubt their friends—Dan Norkunas, Forrest Dein and Hank Gaskell—were left in stitches watching the ordeal, as were Layer and Daly once they reached safety.
Read more about sea lions on GrindTV
Nightmarish swarm of sea lions engulfs fisherman's boat; video
Sea lion picks odd place to take a nap; video
Sea lions launch frenzied attack on thresher sharks; 'I've never seen anything like it'
For access to exclusive gear videos, celebrity interviews, and more, subscribe on YouTube!