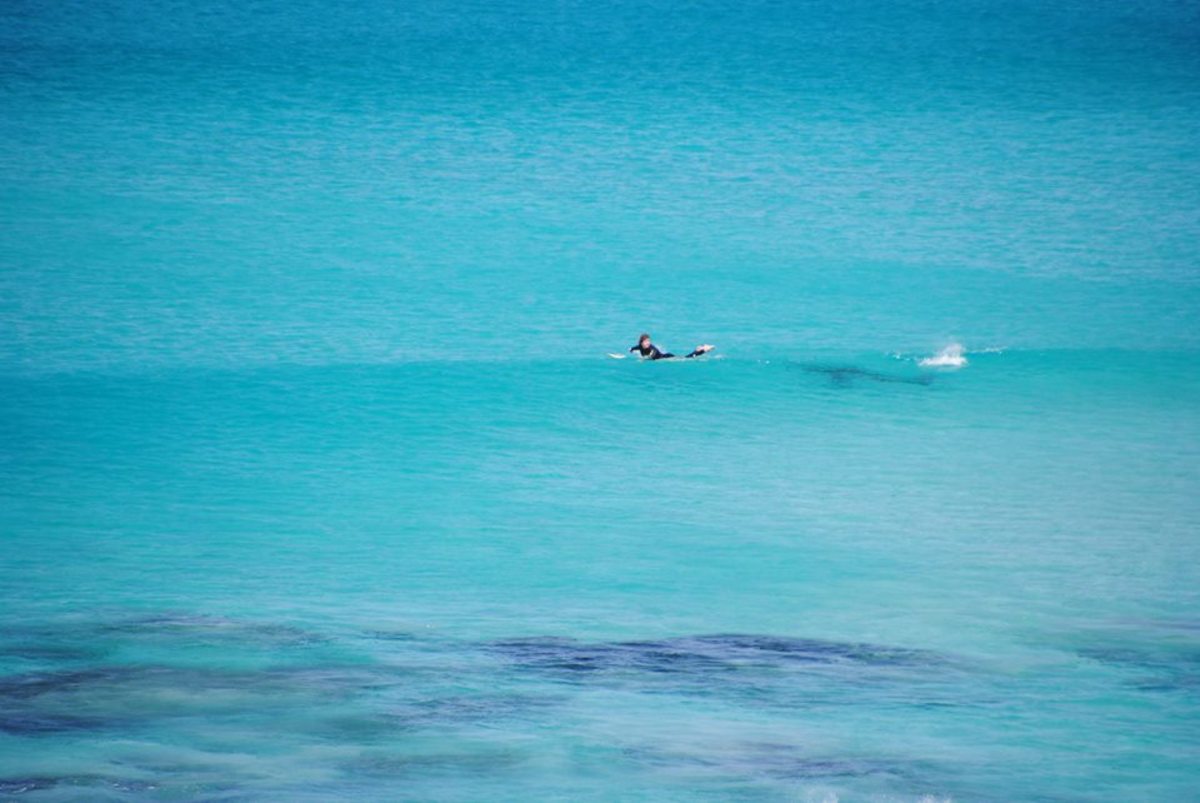 An Australian surfer who defied warnings about a great white shark swimming nearby and remained in the water didn't realize how close the shark came to him until photos of the encounter from a month ago surfaced Thursday.
People at West Beach in Esperance, Australia, began honking their car horns to alert surfers and swimmers of a 10-foot great white shark lurking near the shore. Everybody scrambled to get out of the water except Andy Johnston.
A vacationing Frits De Bruyn of Tasmania was on the scene and began shooting photos of Johnston and the great white shark that was taking a keen interest in him.
"All the spectators called loudly and pressed car horns for the swimmers and surfers to get out of the water," De Bruyn told The West Australian. "This one surfer decided not to. It was very surreal and very memorable."
De Bruyn stated on Facebook that he sent his photos to a filmmaker in West Australia on Thursday and they began going viral online. One person who saw the photos was Johnston, who then grasped the danger he had been in.
"At the time, I didn't think it was that big a shark and that close, but I did lose sight of it when it came right up behind me," he told Australian Broadcasting Corporation/Esperance.
"It was a lot more intense than I thought it was at the time. Obviously it was a very close call. I was very lucky. You don't get much closer than that without getting touched up by them."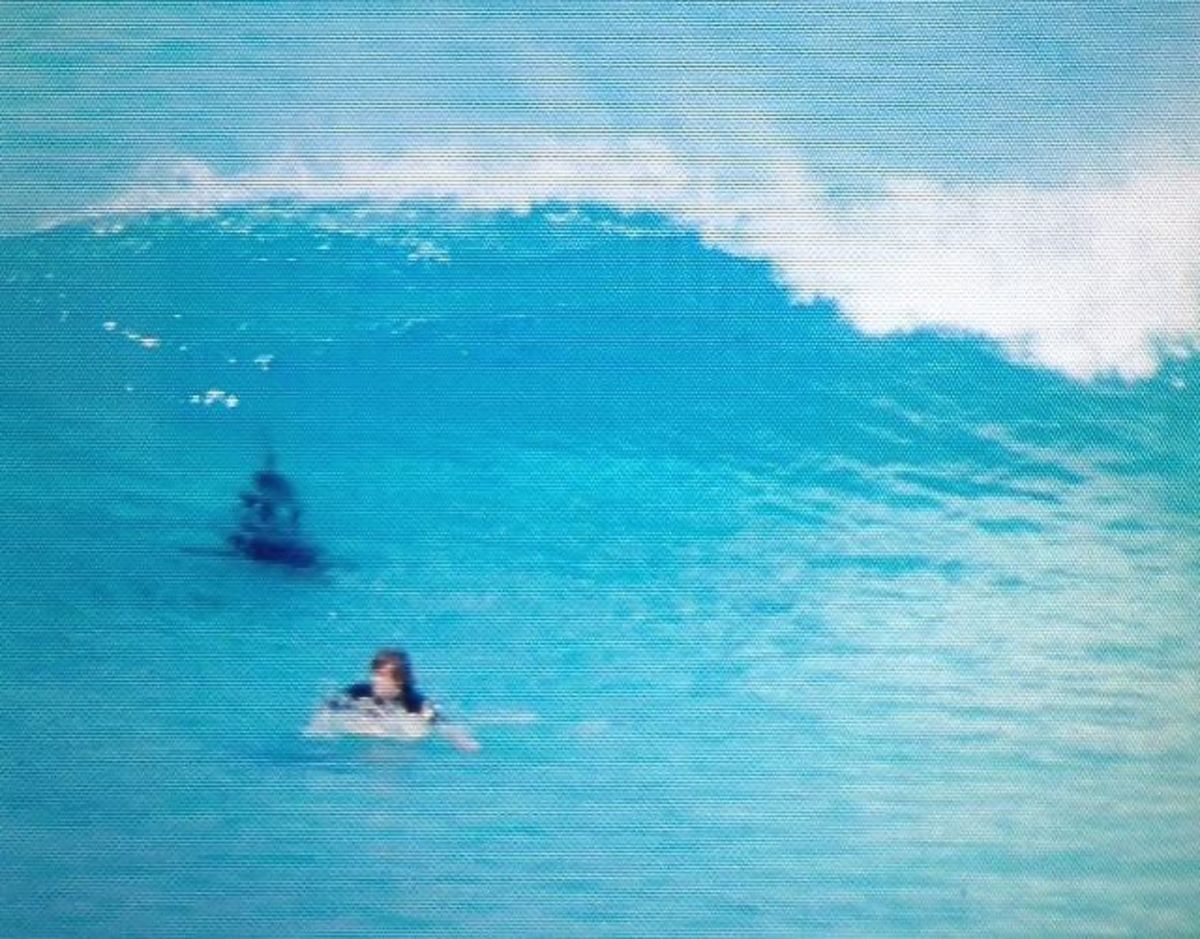 Lucky indeed. Only 11 days later at a different beach in Esperance, Sean Pollard was attacked by a great white shark while surfing and lost a hand and his other arm from just below the elbow.
Johnston told ABC and The Esperance Express that he believed remaining calm was the correct response.
"I'd rather try to hold my ground against it and not freak out and make a commotion," he told the Express. "It seemed just curious, and I didn't want to give it a reason to chase me so I tried to behave casually and keep an eye on it. But I didn't know it came up quite so close as I was paddling into the wave to come into the beach with the other lads."
Johnston eventually caught a wave into shore, and the shark turned around and swam out to sea.
Despite the close call, Johnston isn't planning to give up surfing. In fact, according to De Bruyn in the Daily Mail Australia, the surfer "went straight back out a few minutes after the shark swam away."
"Every time I go in the water, I know it could be my last day," he told ABC. "It's just one of the risks of being a surfer. You can't escape these creatures. If your number's up, your number's up."
Follow David Strege on Facebook 
More from GrindTV
Aussie surfer Ryan Hunt attacked by shark
Man panics after shooting gun for the first time
Woman defiles National Parks with graffiti
For access to exclusive gear videos, celebrity interviews, and more, subscribe on YouTube!