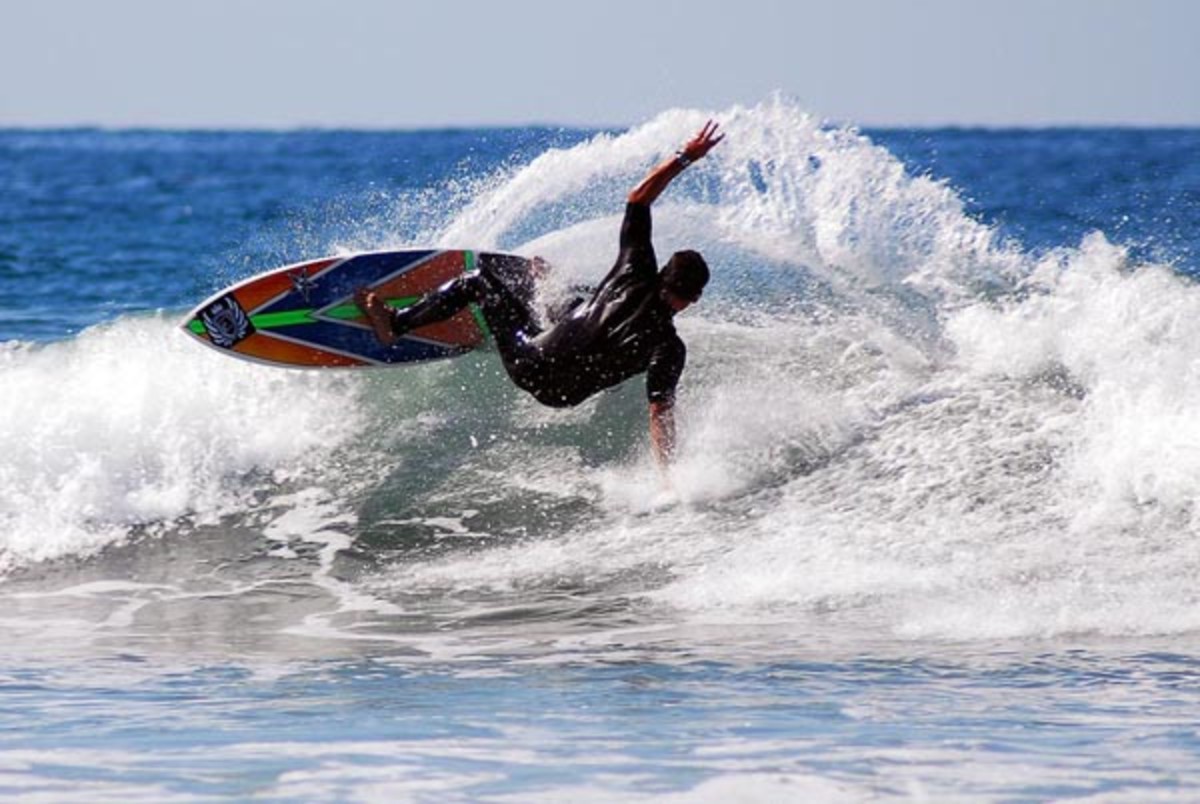 You make a living off your surfing. You're not a Kelly Slater of the surfing world, but you have a steady income coming from something your life has revolved around forever.
In your late twenties your back starts acting up. Hell, everyone ages. But unlike an injury the pain becomes widespread and the numbness creeps throughout your entire lower half. You stop surfing. Your body just can't take it.
The dullness of your nerves, muscle spasms, and a decrease of your reflexes continue. They spread to your chest and hands. Orthopedic doctors x-ray your back (the original starting place) and they show nothing of concern. Yet the numbness continues.
MRIs are done next so a closer look can be had. The result: three lesions are present on the spine. Cancer is the first thought—no operating on the spine. After further high resolution MRIs, the doctors with their white lab coats tell you it is Multiple Sclerosis (MS). Additional optic and nerve tests confirm this diagnosis. You haven't surfed for two years.
Meet Roger Jeffrey, a 33-year-old professional surfer whose story is the above synopsis. After two-and-a-half years of circuitous struggles Roger got the diagnosis of MS.
"I didn't get to surf for those entire two years," Roger says. "I needed to be competitive, which is very tough to do with MS. You can still surf good with MS and have dreams. I had an uncle who had MS, Richard Cobb. But Richard passed away before I was diagnosed, so I never really got the chance to talk to him about his MS all that much. Knowing what I do know I would have spent hours talking to him."
"I didn't get to surf for those entire two years."
Roger's understanding of Multiple Sclerosis is as in-depth as any encyclopedia or doctor you will find. Here's Roger's brief summary of MS:
MS is basically an inflammation of the nervous system. It's an auto-immune disease based on your immune system attacking itself. Just about anywhere you have nerves you can get these inflammations, or lesions. The inflammation happens to the myelin sheath that covers the nerve, not the nerve itself. It can affect any nerve bundling in your nervous systems—your spinal cord, your brain, your optical nerves. Multiple sclerosis is essentially multiple scarring (sclerosis means scarring in medical terms) of the nervous system. The lesions do damage to your nervous system over time. They develop plaque around them and that plaque is what destroys the communication of nerve messages throughout the body.
Staring all this knowledge in the face, Roger knew after the diagnosis that it was time to return to the ocean.
"My life revolved around surfing, so it's all I have to sort things out. It's helped me come to terms with having an incurable illness that can put you in a wheelchair. You get a lot of fears associated with that and cases of depression are common. If I didn't have surfing it'd be pretty depressing sitting around waiting for the disease to take it's toll."
Still surfing (professionally and competitively as Roger rides for ERGO and Ezera Surfboards) doesn't just help keep Roger at even keel, but it's one of the best things for him physically. It is said that normal activity and keeping hobbies is crucial for those diagnosed with MS.
"My life revolved around surfing, so it's all I have to sort things out. It's helped me come to terms with having an incurable illness that can put you in a wheelchair."
Moderate aerobic exercise, like surfing and swimming, improves cardiac health, stamina, and mood, and helps manage symptoms like fatigue and weakness. "If you think of your nervous system like a muscle, you need to work it," Roger says. "I work on my reflexes and moving every part of my body and firing all those nerves all the way down to my toes and fingers. Surfing does that."
It's a euphemism for the greater whole: exercise can heal. Staying active with MS allows one to use those nerves and keep them from being fully taken over. As good as surfing is for the body, there's got to be a group fully devoted to surfing with MS days.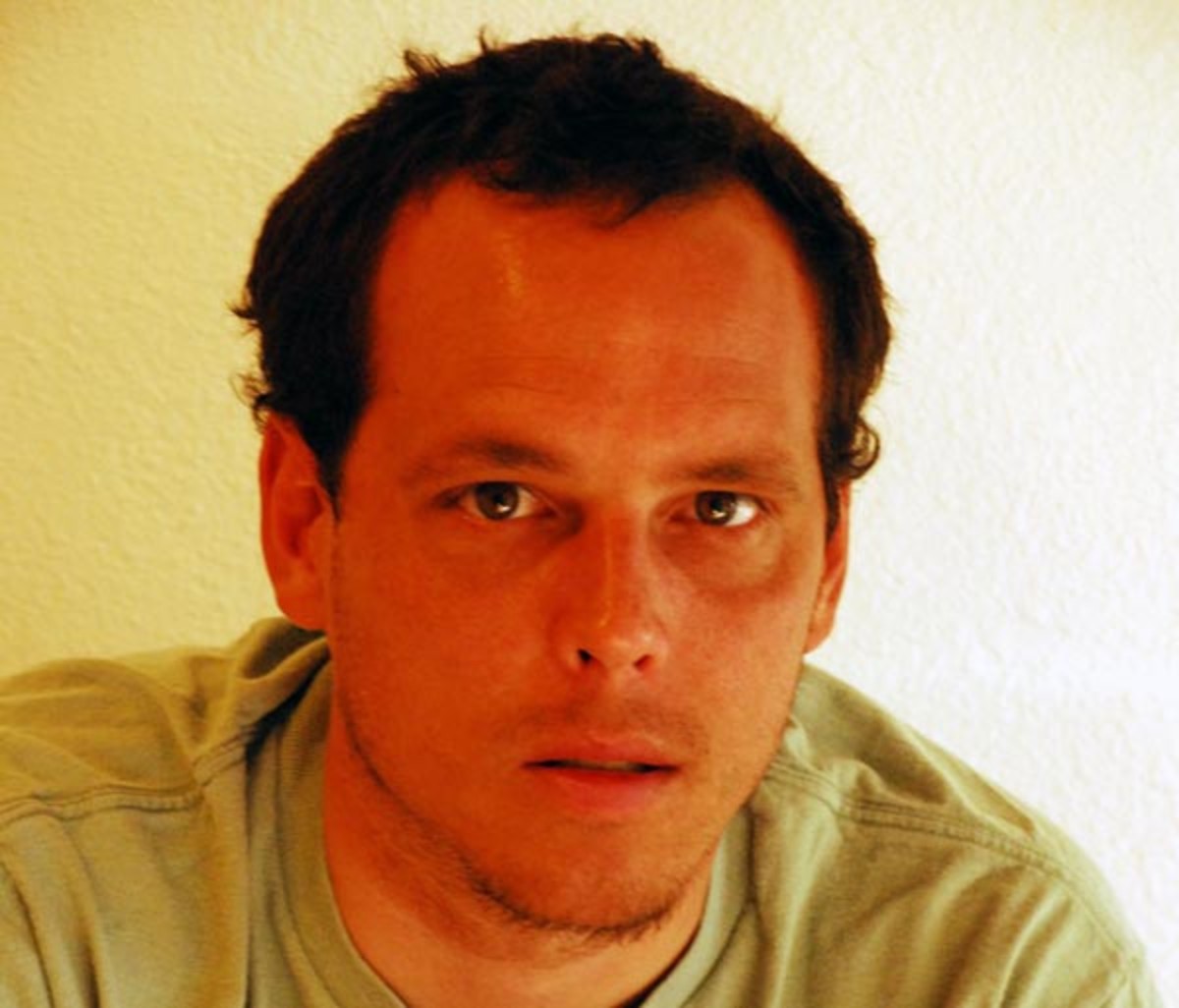 "There's big stuff for MS in San Diego [the MS Society North American Chapter is based in Carlsbad], but nothing really associated specifically with surfing," Roger says. "That is one of my goals, to create a foundation that would be around the whole time I'm here and promote and create awareness for MS. A lot of people in San Diego that have it would definitely show up to the beach for a surf day or just a day to support MS."
In the water and out, Roger's got a lot he has his eyes set on.—Ryan Brower
[youtube]iJyvvQ60ArU[/youtube]
For more of Roger's surfing clips, head here.
More on MS
Affects roughly 2.1 million worldwide
Causes
Doctors have yet to pinpoint exactly where MS comes from, but indications claim genetics, environment (like a lack of Vitamin D), latitude, among other things.

Cures
No cures exist, but there are expensive treatments that have a low success rate
Symptoms
MS itself is a tough disease to pinpoint because the symptoms can be so generic, and there's no tests designed for just MS detection. The major problems caused deal with:
balance
numbness
vision
fatigue
weakness
communication (slurred speech)
dullness of nerves and movements
decreasing reflexes
interrupted nervous system messages to the brain
TO FIND OUT MORE ON MS, HEAD TO THE NATIONAL MS SOCIETY WEBSITE HERE.
For access to exclusive gear videos, celebrity interviews, and more, subscribe on YouTube!