Five rivalries that changed the surf world forever.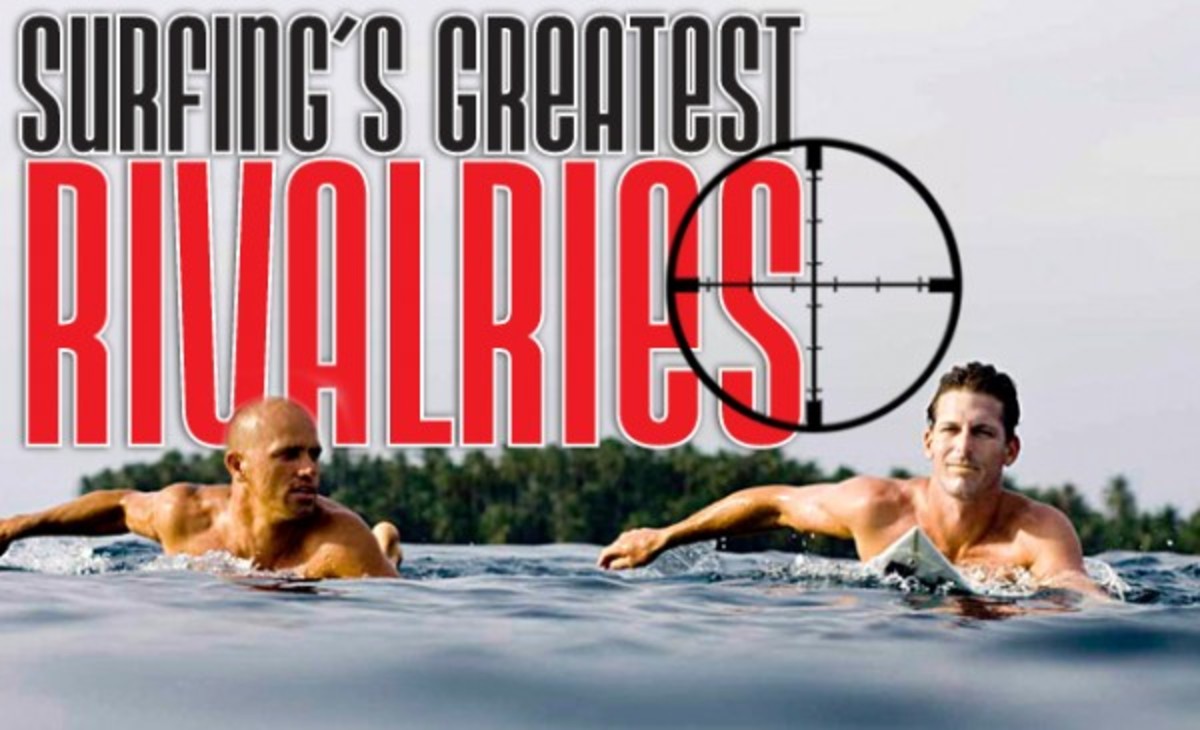 Every sport needs rivalries. These mini-wars make watching football, baseball, soccer, and every other sport we love that much more exciting. How boring would baseball be if the Yankees didn't hate the Red Sox? What if all the players on the Lakers and the Bulls were bros? What if Muhammad Ali and Joe Frazier just talked it out instead of bashing each other's brains in every time they stepped in the ring? Without rivalries, the sports we love would be mere hobbies. The tears of joy and pain we shed as fans would be worthless.
As the best sport in the world, surfing has its fair share of rivalries as well. Some are media hype, some are real-deal bitter battles. Either way, these wars make surfing better—and keep us frothing for more trash talking and epic battles! —Chris Coté
5. Occy Versus Curren
From the 80s through the early 90s, no rivalry was more heralded or harped on than the Tom Curren/Mark Occhilupo squabble. Mark was an amped, outspoken Aussie mischief-maker on land and a powerhouse hell-competitor in the water. Tom was mysterious and mellow on land, but fiercely competitive in the lineup as well. No matter where the comp was or who else was in it—there were always two camps, the Occy kids and the Curren Kids. When the two surfers would come up against eachother in heats, sparks would always fly. "The three Curren/Occy moments that are kind of inseparable are the two Op Pro Finals in front of 100,000 people at Huntington Beach and the Rip Curl Bells Pro semi that clinched the World Title for Tom," says current ASP Director and surfing legend Wayne "Rabbit" Bartholomew. "They were all amazing. Magic was promised and delivered, and both would rise to each other, producing performances that stand the test of time."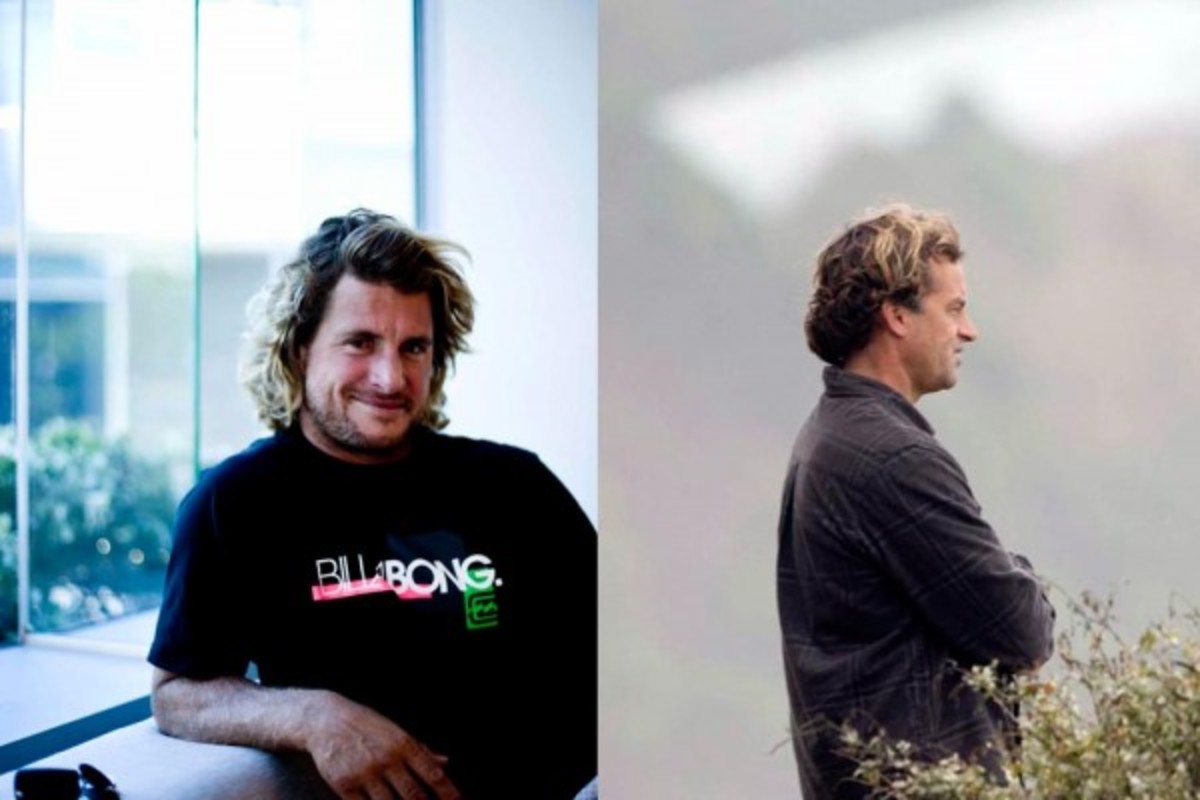 Occy and Curren. Photos: Straley and Steindler
In 1999's Occumentary, a classic Occy/Curren joint interview turned into a classic case of one-upmanship. Occy interrupted Curren in mid-sentence by scratching himself and going into a comical rant about the waves, Curren was shocked and Occy fans were in hysterics.
"I was always a Curren fan," says Kelly Slater. "But watching that rivalry got me so pumped. As a kid, they were the two guys who you would always love to watch surf against each other. You knew that every time was gonna be a good fight."
4. Paddle Versus Tow
This may be the most one-sided of the rivalries. It seems like tow guys are, or have at one time been, paddle guys and love doing both. And guys who paddle exclusively, strictly hate tow-in guys and will not tow in no matter what. Sound confusing? It does to us, too. Environmentalists apart, it seems that the tow-in/paddle-in debate comes down to respect and common etiquette. "To me, the rivalry here is more about tow-in guys who have never really paddled, and tow-in guys who have paddled," says big-wave tow-in/paddle-in charger extraordinaire Ian Walsh. "A lot of us who tow regularly also paddle regularly. That's where the lines are blurred. There're a lot of guys who don't understand the etiquette out there and just race around everybody, which is just like if you're out there paddling around everybody, only on a ski."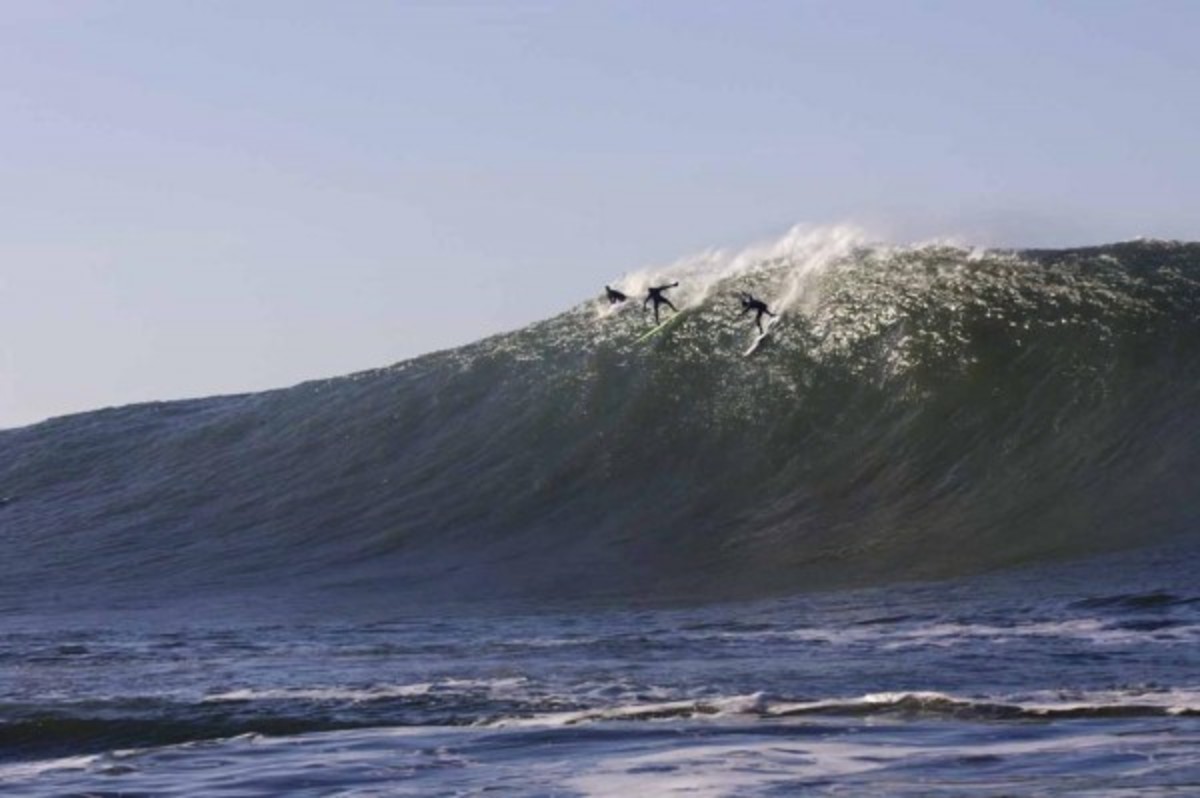 Paddling in will always be the standard at Mavericks. Photo: English
Generally, a guy who paddles around everybody is gonna get burned, but when you're on a supped-up hot rod, common sense can fly right out the window. "Paddle first and tow second," says Walsh. "Obviously Shane Dorian and Brock have paid their paddle dues, so everybody else should, too."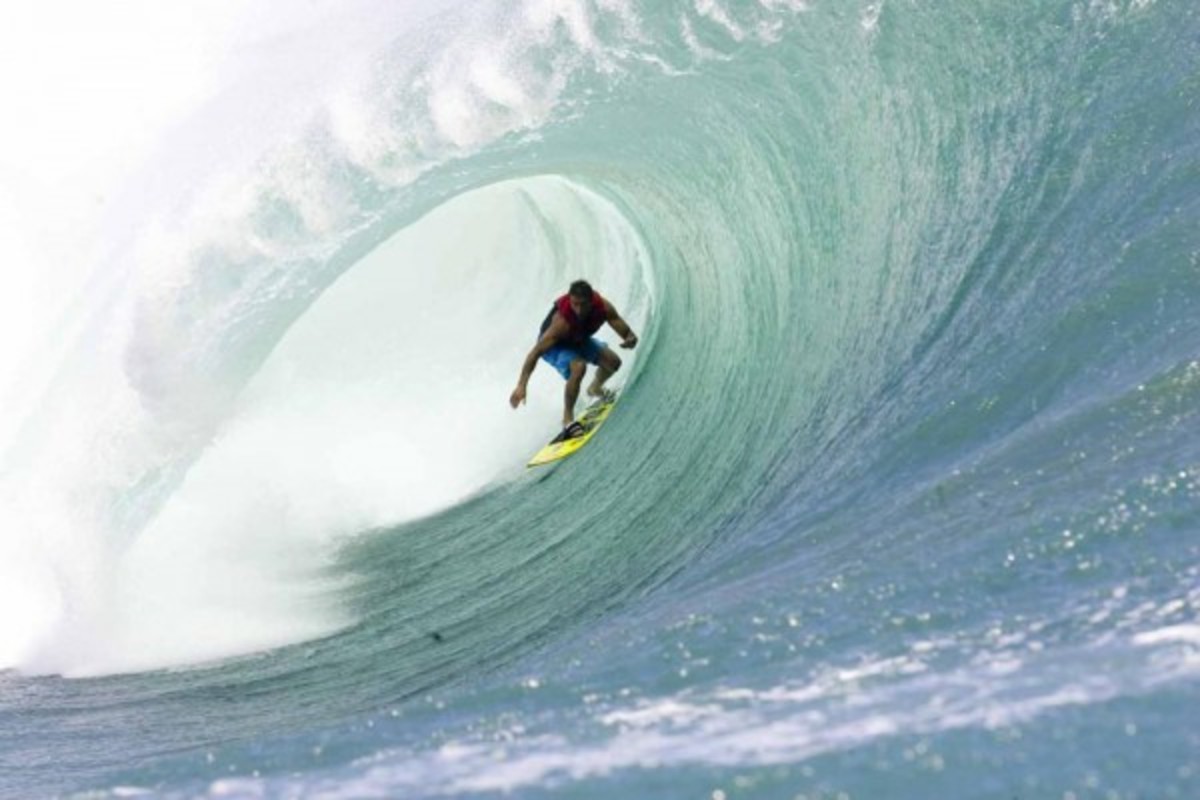 Nathan Fletcher tow-in at Teahupoo. Photo: Nelly/SPL
On the other side of the towrope, Todos Santos charger and outspoken paddle-in surfer Garth Englehorn respects both sides of the debate, but has some thoughts on the latter. "A few years ago we made shirts that said, 'When the paddle guys are going, you shouldn't be towing,'" remembers Garth. "There's a good understanding between paddle guys and tow guys. It was bad a few years back, but it's kind of worked itself out. To me, sitting and waiting for a big wave is where the adrenaline is really pumping. Catching the wave is the challenge, riding the wave is the reward. Either way, to each his own, just as long as people don't endanger other people."
3. East Coast Versus West Coast
In the late 90s, rappers were shooting at each other over the divide between the East Coast of the United States and the West Coast—now it's pretty much just a lot of shit talking. "This rivalry started as far back as I can remember," says outspoken East Coaster and assistant coach to the East Coast X Games team Todd Kline. "The East has always wanted to prove themselves, and they're always the underdogs. I think that's why the East Coast guys have always done so well and there are more world titles in the East than in the West."
The fact that the East Coast has more world titles is always a sore subject to most West Coasters. "I know they have more world titles," says Rob Machado. "That doesn't really bother me—we have better waves.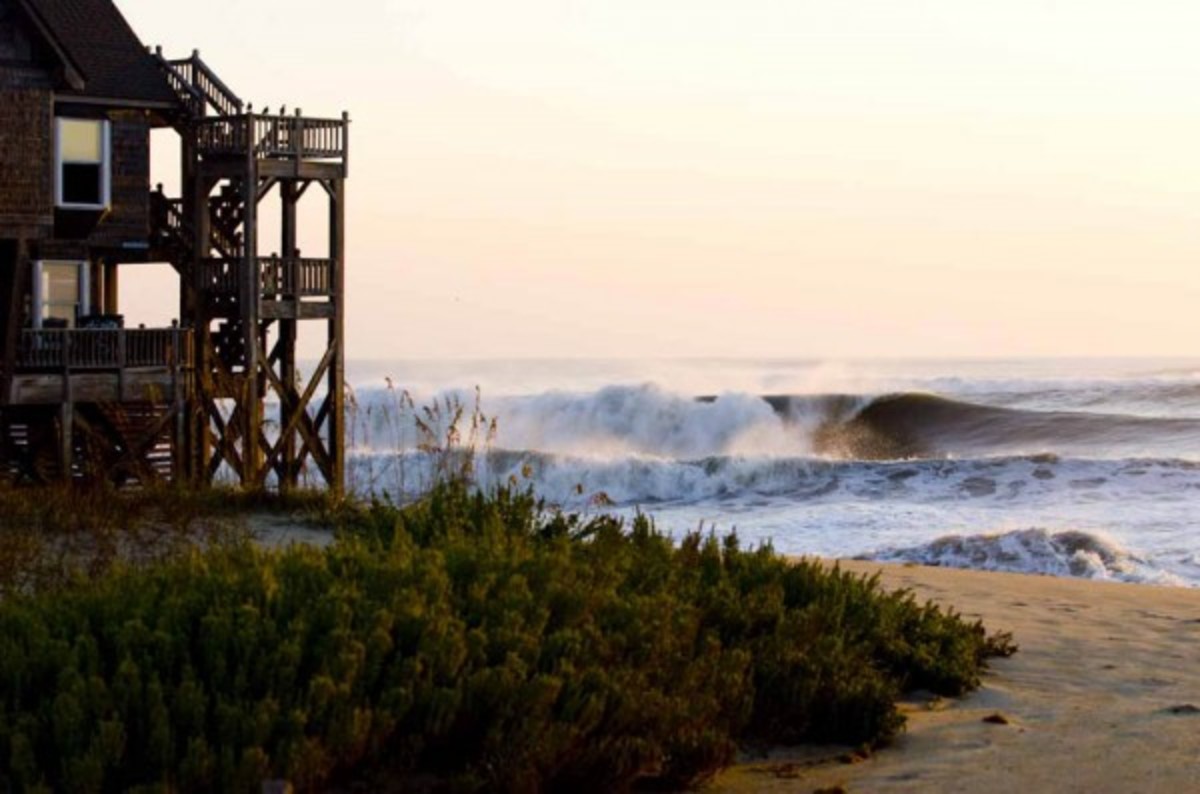 East Coast gold on the Outer Banks. Photo: Stafford/SPL
That's why so many of them move over here. Damien Hobgood lives in California, Kelly Slater pretty much does, too—what does that tell you?"
"We weren't born with a silver spoon in our mouth," laughs C.J. Hobgood when asked about the East/West rivalry. "East Coast guys try harder, and we have to because we don't get the waves the West Coast guys get."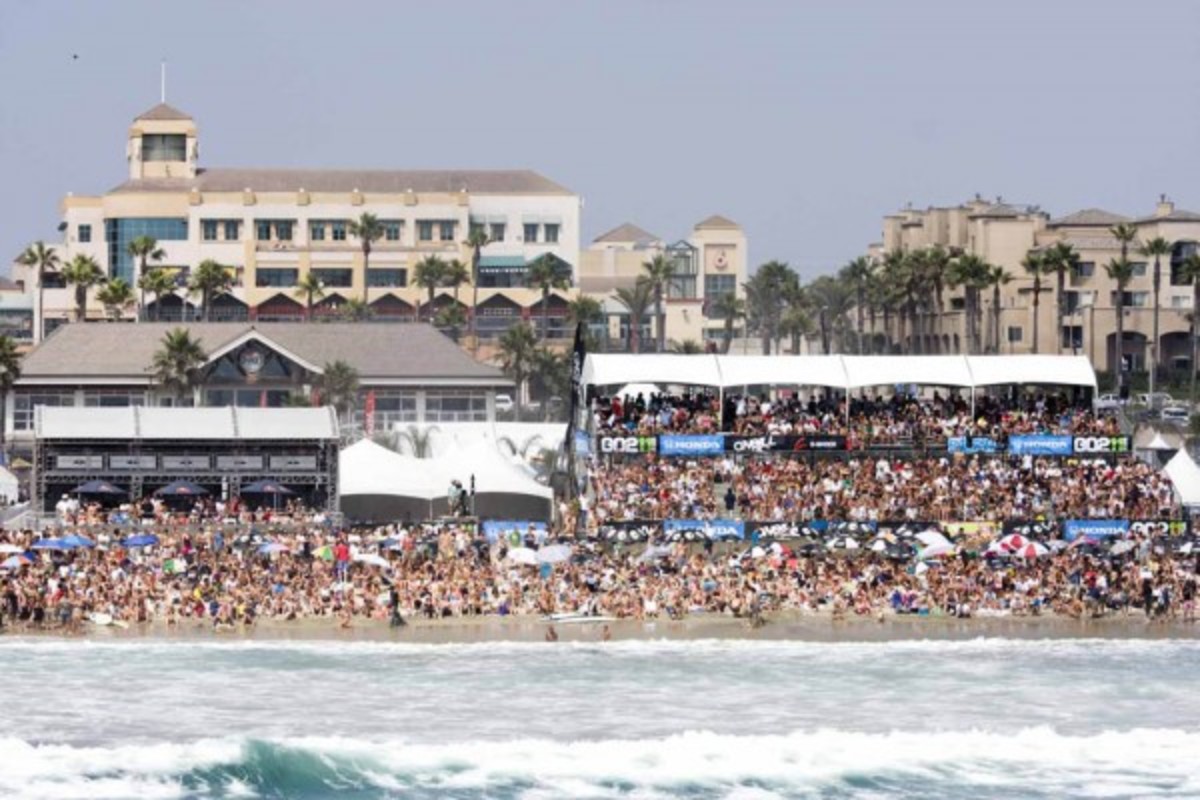 The West Coast has consistency, and crowds. Photo: Checkwood
"The X Game is helping keep the East/West rivalry alive," thinks Machado. "Man, those guys kicked our ass for a while, but we got the title now, and we're keeping it."
Keep throwing those East/West gang signs boys, this rivalry is here to stay. Thankfully, though, we'll be using surfboards instead of handguns.
2. U.S.A. Versus Australia
"The rivalry between Oz and the U.S. began in the 60s with Nat Young versus David Nuuhiwa," says Wayne "Rabbit" Bartholomew. "I think the 1966 World Contest galvanized things for sure. It had pretty much flared out by the 70s when the focus shifted to the North Shore. But it flared again with the emergence of Tom Curren and some sensationalized comments by Occy, Kong, and others."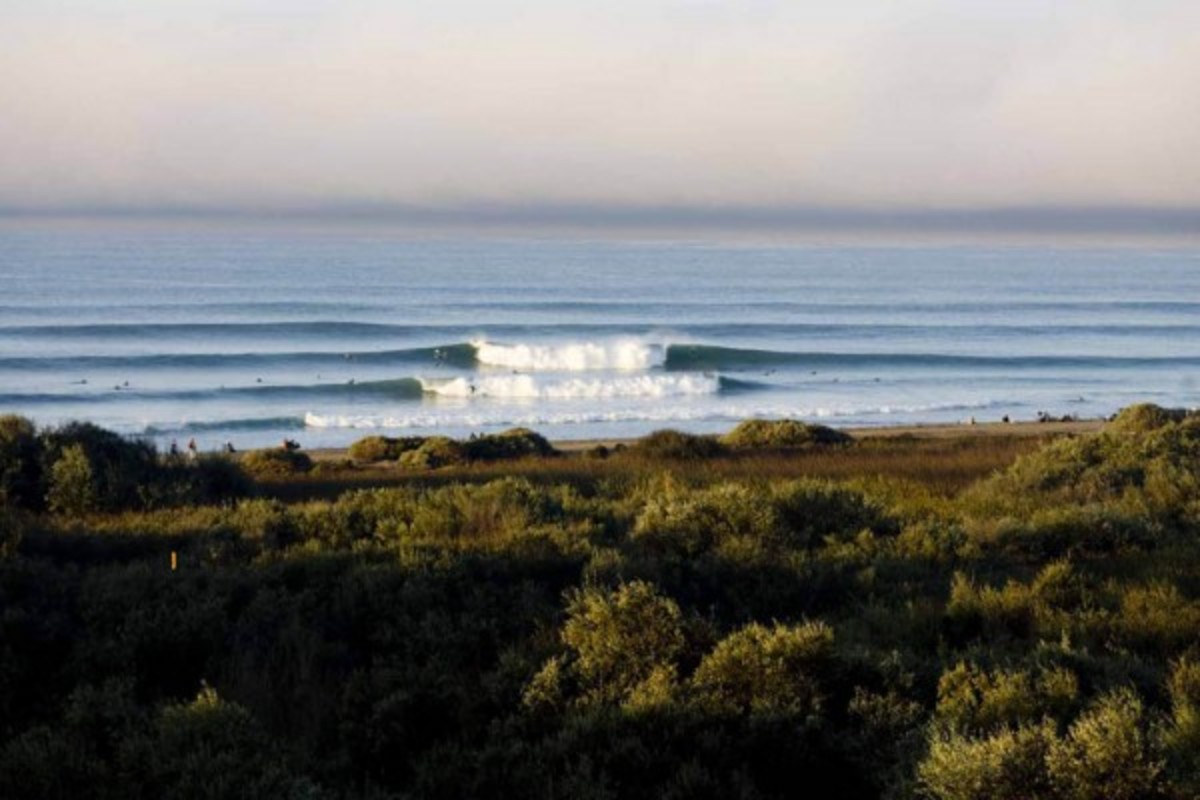 America's answer to Snapper Rocks. Lower Trestles. Photo: Jack English
While the 80s were all about neon, competition, and who's making how much money, the 90s became the dawn on the "bro tour."
"I think the U.S.A./Oz rivalry went away in the 90s," says Rabbit. "The priority system [meaning surfers had to basically take turns catching waves] made everyone buddy/buddy. It was like, "Your wave, brother.'"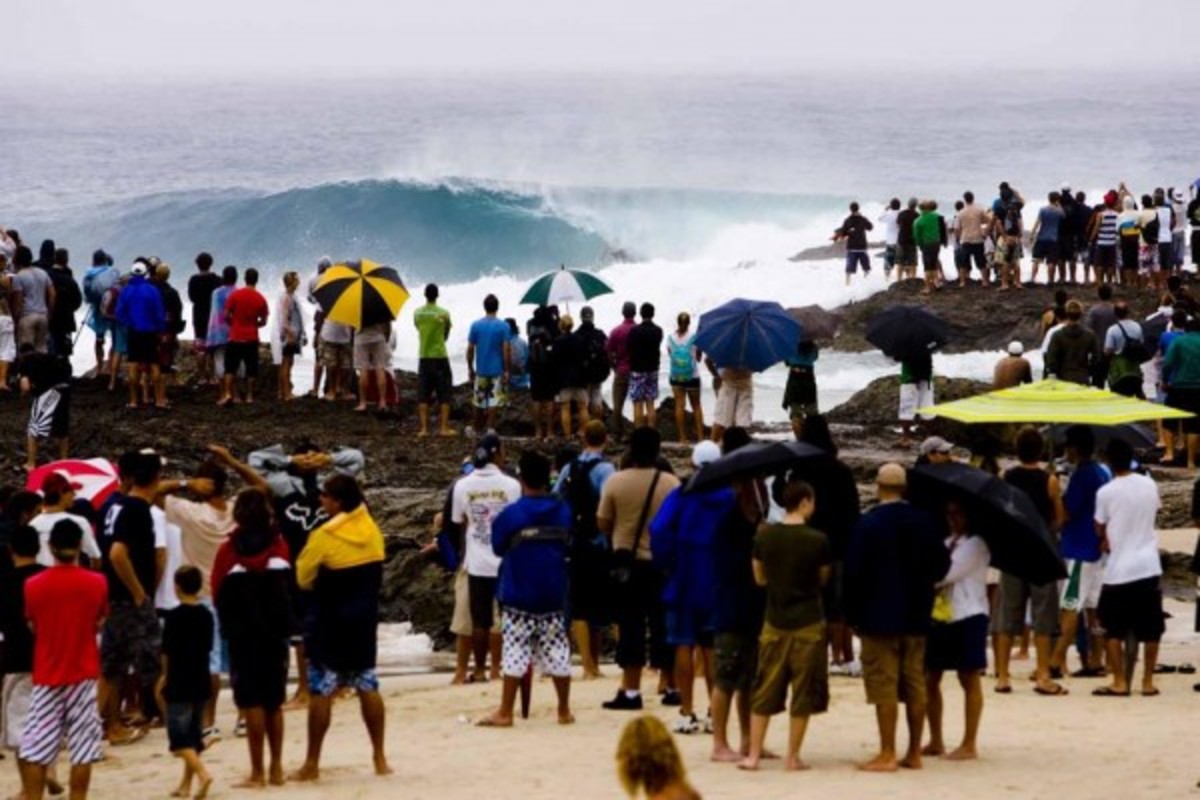 Australia's answer to Lower Trestles. Snapper Rocks. Photo: Straley
"The U.S.A. rivalry is pretty strong right now," says C.J. Hobgood. "You're out on tour representing your country, so of course you want to make your country proud. The guys from America might not be as vocal as the Brazilians or Australians, but you can bet that we're just as proud and we want our boys to win just as much."
"Of course I want to win before anyone else," laughs proud Aussie Nathan Hedge. "If it's not me, you can bet I'll be right there flying the Australian flag cheering for my mates!"
When two of the world's greatest surfing superpowers go at it, we all win! But now, with more and more nations joining the fight, we could have World War III on our hands. What's next, Brazil versus France for surfing supremacy?
1. Andy Irons Versus Kelly Slater
By far the most hyped rivalry of this decade is the Kelly Slater/Andy Irons seesaw battle of world championships. While surf magazines may have been the gasoline to this fire, it was clear that these two champs truly did, and do, want to beat the piss out of each other in every heat, in every video, and in every aspect of life. Sure, surf mags sensationalized every meeting and fed off the bones of these two warriors, but when a surfing rivalry makes its way into the New York Times, you know it's legit. In TransWorld SURF's April 2004 issue, a photo titled "The Moment" shot at the peak of the K.S./A.I. rivalry ran as an opening spread with a 500 word story about Slater walking into the house Andy was staying at for the '03/04 winter. This was the winter that the Andy was to defend his title against Kelly at the Pipe Masters. Kelly walked into the room, surveyed the scene and asked, "Where's Damien?" A perplexed Andy Irons replied, "He lives next door." The rumor mill exploded, and that photo became the best evidence of the intense mental warfare both surfers were wagering. Throughout the next three years, Kelly and Andy have remained friendly, but make no mistake, they ain't going out to dinner and a movie together anytime soon.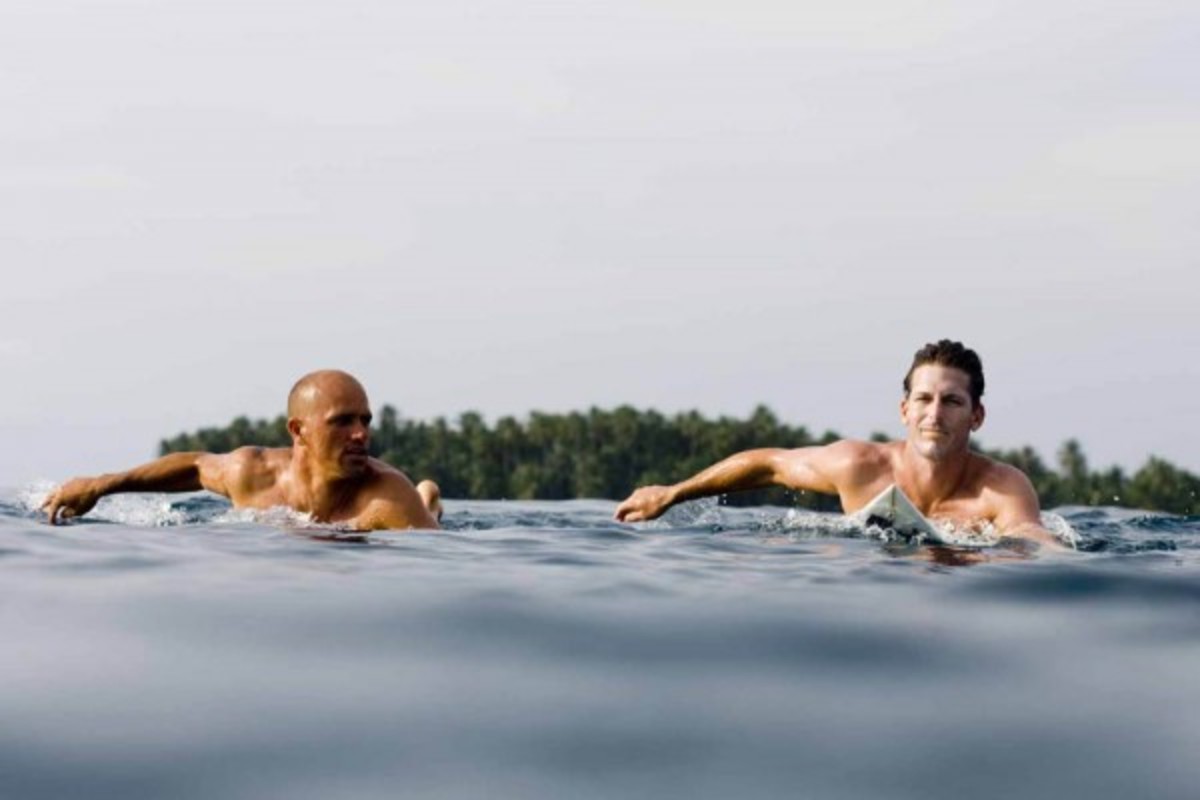 Kelly Slater and Andy Irons. Photo: Bielmann/SPL
When asked about the media's lust for hyping his rivalry, Kelly explains, "Hype creates great situations in sports. It definitely gets overdone, but it's also not without merit. There's a reality to feelings and situations in those places, but it gets fed by the media in a negative way—most often that doesn't really help you as a person but does help you as a competitor to focus."
When asked about the big rivalry between Kelly and him, Andy responds, "Whatever. Sometimes it's there, and sometimes it's not. The media definitely makes the biggest deal out of our rivalry or whatever. The bottom line is we're both really competitive people—really, really competitive."
As for who's side he's on, Kelly laughs, "Usually mine."
But all that's in the past. And on a side note, get ready for TransWorld SURF's April 2009 Issue featuring the Trip Of The Decade—Kelly Slater And Andy Irons alone on an island filled with perfect waves, ten camera guys, and a lot of time to talk about the world's greatest surf rivalry … stay tuned.
Future Rivalries
Dane Reynolds versus Jamie O'Brien
This is strictly media hype and pre-speculation. While there's no official rivalry now, you can bet there will be in the near future.
Shane Dorian versus Laird Hamilton
They're both so badass and so ready to tackle a 1,000-foot wave—this one may happen this winter if the hundred-year storm hits.
Julian Wilson versus Clay Marzo
Both guys are on the top of the grom food chain, but which one will make the tour first, and who will get more chicks along the way?
Erica Hosseini versus Karina Petroni
Hot rippers in their own right, and seeing how Karina is wrapping up her rookie year, the only question left is which one will be discovered by Hugh Hefner first?
For access to exclusive gear videos, celebrity interviews, and more, subscribe on YouTube!