Just as adventurers, activists and authors Dave and Amy Freeman announced their latest effort—a 1,750-mile bike ride to Washington, D.C.—to safeguard the Boundary Waters Canoe Area Wilderness from a proposed copper mine, a new poll revealed the vast majority of Minnesotans oppose mining in the area. The poll, commissioned by the Save the Boundary Waters coalition, was conducted by Fabrizio Ward—Donald Trump's pollster—and levelled convincing evidence that a new sulfide ore mine adjacent to the BWCA lacks public support.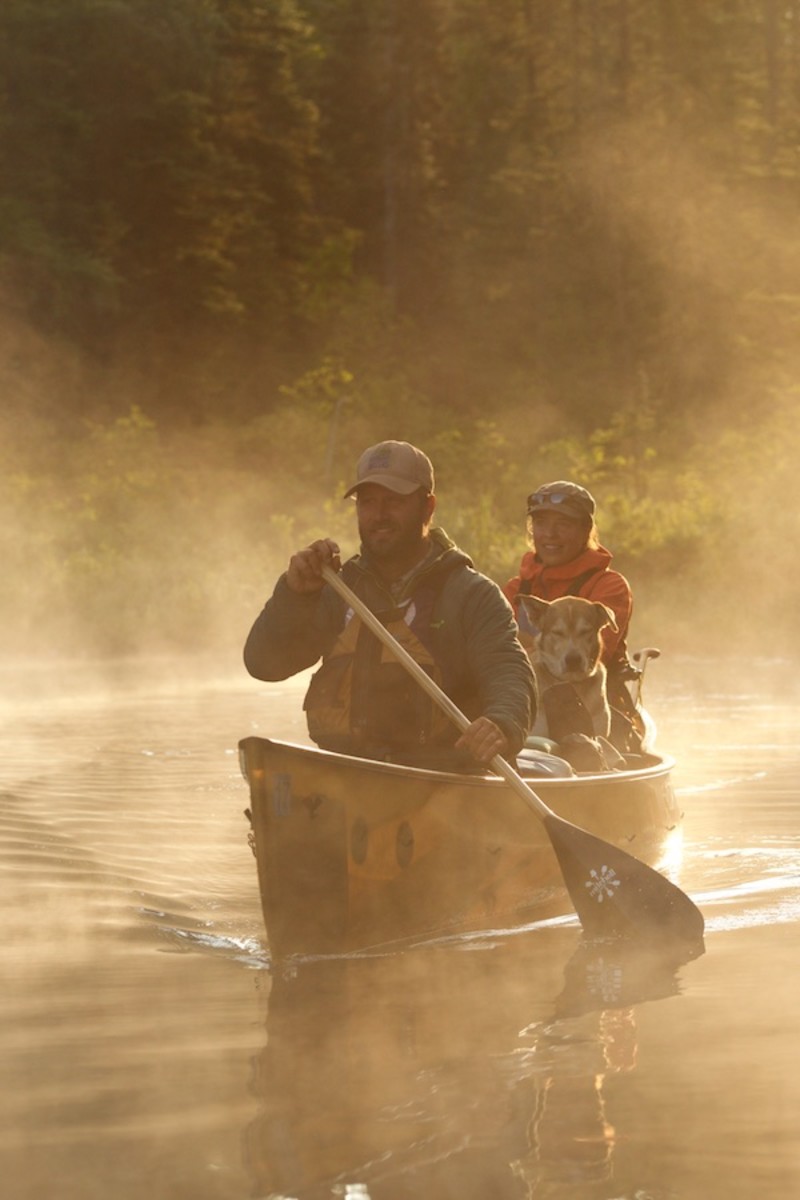 A full 70 percent of respondents are opposed to copper mining on the edge of the BWCA, an 11 percent increase from a poll conducted last year. With Minnesota heading into a gubernatorial election, the results also suggested that voters support a candidate who defends the Wilderness by a margin of five to one. Mining "could be a potent electoral issue," concluded the pollster.
This comes after the federal government reinstated mining leases last December, overturning a decision by the Obama administration. The Twin Metals project, proposed by Chilean mining giant Antofagasta, would introduce a new—and risky—type of hard rock mine to the North Woods, potentially contaminating the watershed of the BWCA, Voyageurs National Park, and Canada's Quetico Provincial Park to toxic pollution.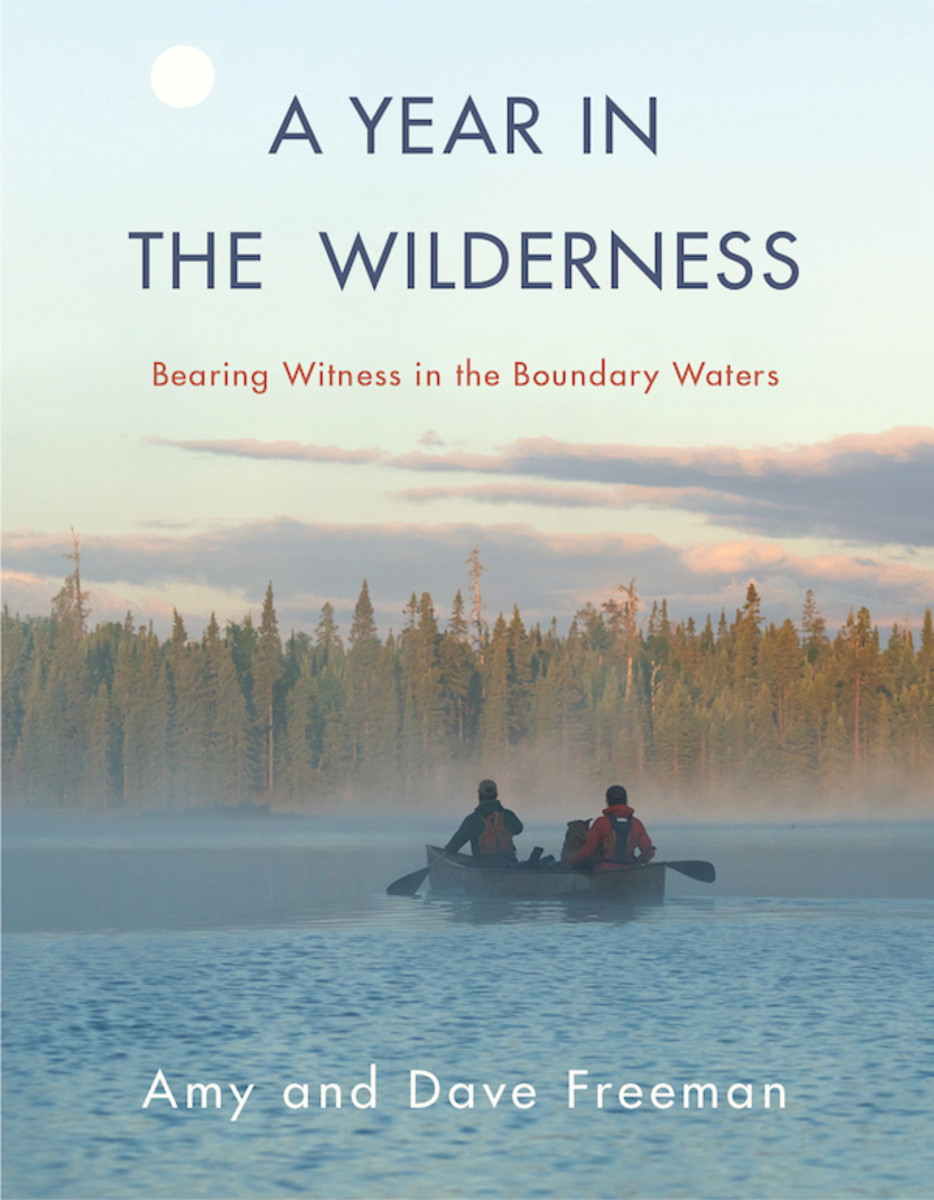 After spending a year in the BWCA to raise awareness of the mining threat, the Freemans' Pedal to DC is part "adventure activism," part self-propelled book tour to promote their A Year In the Wilderness , which was released last fall. The couple plans to leave the BWCA gateway town of Ely, Minn., on April 20, and have about 30 events planned in communities across their nine-state route. True to their roots as paddlers, the Freemans will cycle with a canoe in tow—as a means of attracting attention. "We hope [it] will lead to, 'Why are you towing a canoe behind your bike?'" laughs Dave.
We flipped Dave Freeman some questions to learn more.
CanoeKayak.com: There have been a string of worrisome policy decisions since the White House changed hands. What keeps you positive through all this?
Dave Freeman: There are a few things that help us stay focused and positive. First, leading trips in the Boundary Waters provides us with time to recharge and observe first hand the intangible values the wilderness affords to everyone who dips a paddle or set out across a frozen lake on a dogsled. Guiding helps us see the Wilderness through the eyes of the newly initiated Wilderness traveler and that has been immensely powerful for us. Second, we are inspired by all of the people we meet during presentations and books signings we have been doing throughout the Midwest and across the country. Every day more people are learning about the threats to the Boundary Waters watershed and they are signing petitions, calling their elected officials, donating, volunteering and using their skills to take action.
For example, a group of high school students, led by 16-year-old Joseph Goldstein, are starting an organization called Kids for the Boundary Waters. These high school students are planning a trip to Washington, D.C., to educate their elected officials about the Boundary Waters, working to engage other youth in their communities, and speaking loudly for the Wilderness in powerful and creative ways. There is no doubt our public lands and waters are under attack, but there is a growing wave of public support for protecting the Boundary Waters which helps us stay positive.
What do you make of the recent poll results? It seems like public opposition to mining in the BWCA watershed is growing across political boundaries, yet this isn't necessarily being reflected in the actions of elected officials.
The recent polling shows that as more people learn about the threats copper mining pose to the BWCA Wilderness, more people oppose copper mining near the Wilderness. It is critical that people contact their elected officials to educate them about this issue and share their view directly by phone, email, written letters, and by visiting their offices. The next year is a very critical time for the Boundary Waters and it is imperative that our elected officials understand what is at stake. We also have elections coming up in 2018 and its important that we all educate ourselves about where candidates stand on this issue make ensure that they know this issue is important to us. This is also one of the reasons we are departing on our next adventure advocacy project. We will use it as a platform to inspire citizens across the country to take action and help protect the Boundary Waters.
What's it been like touring the book? What type of response have you received?
The book tour and books sales have been going really well. It has been really fun meeting so many people and sharing the Boundary Waters with them through our book and presentations. We have also been receiving a lot of wonderful emails and comments on social media from folks who have read our book, which really helps motivate us to do more to elevate the Boundary Waters. It also makes us wish we had written a book a long time ago about some of our other adventures.
What made you decide to swap paddles for pedals and ride to D.C.? What are you looking forward to in this journey?
Cycling from the Boundary Waters to Washington, D.C., is a book tour that we can do on our own terms. There is an added component of adventure, unknown, and physical challenge that was lacking as we drove and flew from place to place [to promote the book]. It will allow us to continue to speak loudly for the Boundary Waters and engage with lots of people in urban and rural parts of the country all along our route, without the many of the environmental impacts of a traditional speaking tour.
Anything else we should know?
Pedal to DC is only going to work if paddlers across the country get behind it. We really need folks in the communities that we are pedaling through to help us connect with the local community, publicize events, help us find places to stay, and help us reach as many people as possible. Unfortunately, we are only able to pedal through nine states, so there are many communities we will not be able to visit; we need paddlers to share our journey with their community no matter where we live. We need folks to use our crazy adventure towing a canoe 1,750 miles to D.C. as a way to introduce people they know to the Boundary Waters, the importance of clean water, wilderness, and public lands. The Boundary Waters belongs to all of us; it's the most popular Wilderness area in the country and draws paddlers from across the country every year. Right now it needs all of our help.
— Follow the Freemans' adventures on Instagram
— Connect with the Save the Boundary Waters campaign
— Watch the Freemans' short documentary, Bear Witness
— Read our of A Year in the Wilderness
— Relive Dave and Amy Freeman's year of full-immersion in the BWCA with the adventures exclusive
— Get inspired by a about a family reunion by canoe in Minnesota's North Woods
The article was originally published on Canoe & Kayak
For access to exclusive gear videos, celebrity interviews, and more, subscribe on YouTube!