Standup paddling on a flatwater lake is one of our favorite ways to connect with nature. It allows us to escape the hustle and bustle of urban sprawl and enjoy our natural environment in a peaceful, non-invasive manner.
Or so we thought. 
According to research from the Swiss Ornithological Institute in Sempach, standup paddling may be more harmful to animals than we originally thought. The study found that SUP can disturb water birds up to 1.5 kilometers away. In fact, researchers claimed that only a motor boat was more disturbing.
The study went on to explain how a single paddler can affect thousands of birds via chain reaction. Once the sensitive bird species get spooked, it can trigger other birds in the area to also flee. Then once the birds have been frightened enough times in a single area, they will avoid the place entirely.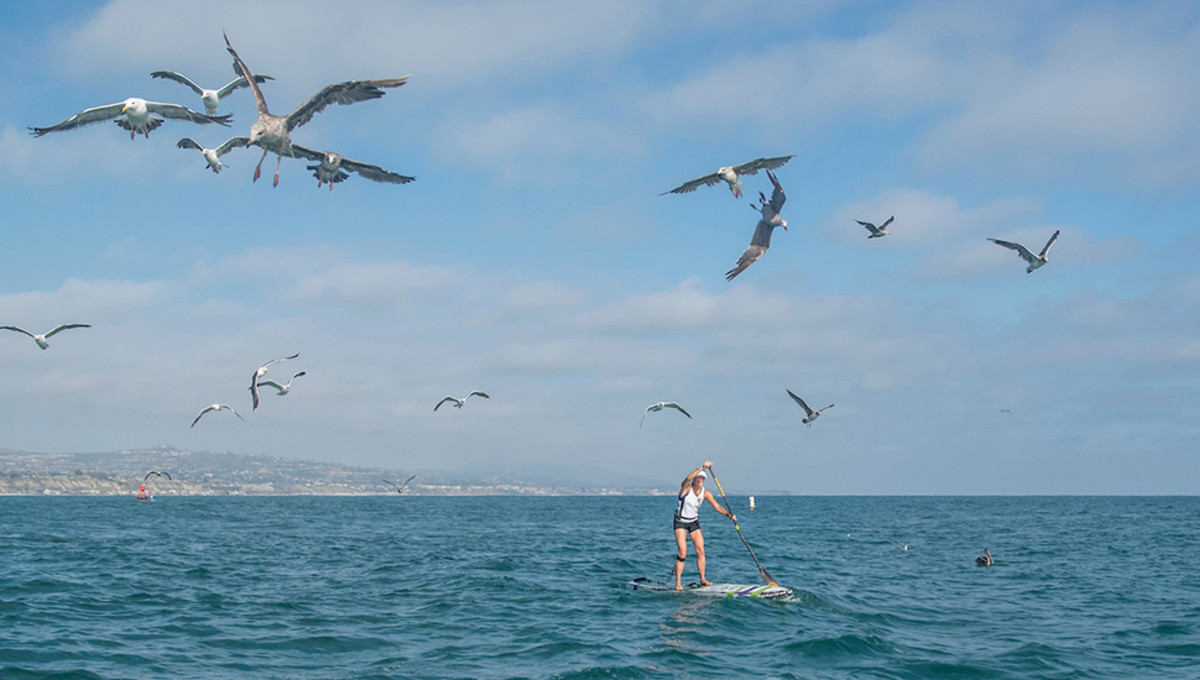 Researchers claimed that since occupants are generally seated in boats such as kayaks or canoes, that is less disturbing than those of us who prefer to stand on water.
"The problem is that with the paddle[board], the silhouette of the human being is visible far and wide," said research spokesman Livio Rey.
So how might this situation be remedied? You're probably not going to appreciate their suggestion.
The Swiss Ornithological Institute is advocating a SUP ban on sites of importance for water birds, with a buffer zone of more than one kilometer around it. Of course, how those "sites of importance" would be determined is yet to be established.
Our suggestion? Simply respect the environment you are paddling through and don't harass the wildlife. Yes, a bird may still fly away, a squirrel may scamper up a tree and a fish may dart to the deep. But that's no different than what happens with hikers, mountain bikers or other outdoor enthusiasts.
But we want to know what you think about this? Sound off in the comments below!
Related
Study: SUP Increases Fitness Levels…Sort Of.
Study: Standup paddling is the fastest-growing sport.
The article was originally published on Standup Paddling
For access to exclusive gear videos, celebrity interviews, and more, subscribe on YouTube!