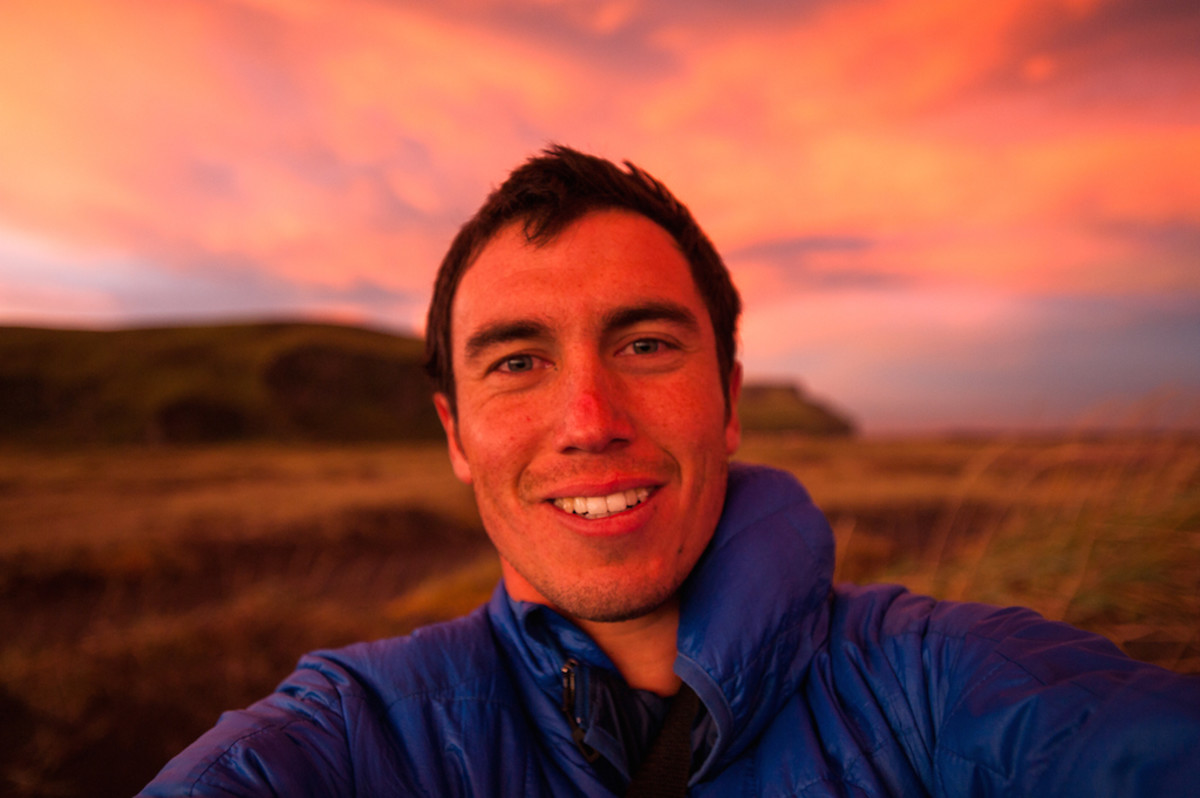 Natural light is a photographer's dream, right? Then why is it so damn hard to take a good selfie outside?
In wanting to capture our coolest adventures to share with friends or record as an inspirational memento, the outdoor selfie is becoming prolific. But to shoot one that's got the right mix of dramatic backdrop, flattering light, interesting angle and alluring action takes a lot of practice.
Read the light
Start by harnessing your best asset in the outdoors: light.
"Light is always key. It's what drives any image, from landscapes to selfies," professional outdoor photographer Chris Burkard told GrindTV. "While sunrise and sunset are always the key times to shoot, clouds can be your friend too. They help diffuse light and can create an even exposure across yourself and the landscape."
Tip: Shift with shadows to create dramatic overlays. Typically you want light behind you, but there are times when having your face in the shadows can create depth and intrigue. And don't forget to turn off your camera's flash when you're shooting outside.
Capture the landscape
The second rule of the outdoor selfie, says Burkard, is that it's not all about you (seriously, just ignore that "self" part for a second). Focus at least part, if not a majority, of the image on where you actually are, so friends can follow your adventures, not just your largest zit.
"Try to frame yourself so that people can tell where you are located," Burkard says. "If you're in Yosemite, make sure you get Half Dome in the shot!"
Tip: A classic setup to ensure you're framed in the corner foreground with your landscape filling the background starts with extending your camera arm directly out in front of your chest. Then shift about 15 degrees to one side, bringing your arm in line with your shoulder. Now rotate up about 10 degrees or more, depending on preference.
Find your angles
It's universal selfie knowledge that shooting yourself at a strong angle, typically from slightly above, will render the subject most flattering. "It's amazing what lifting your camera just a few inches will do," says Burkard. The subtle shift can remove a double chin, thin your face and make your eyes look larger. But other angles can work too.
Tip: Try different positions to see what works best, depending on your big nose, the best side of your face, the light and shadow you have to work with at the time, the gear you may have on, etc.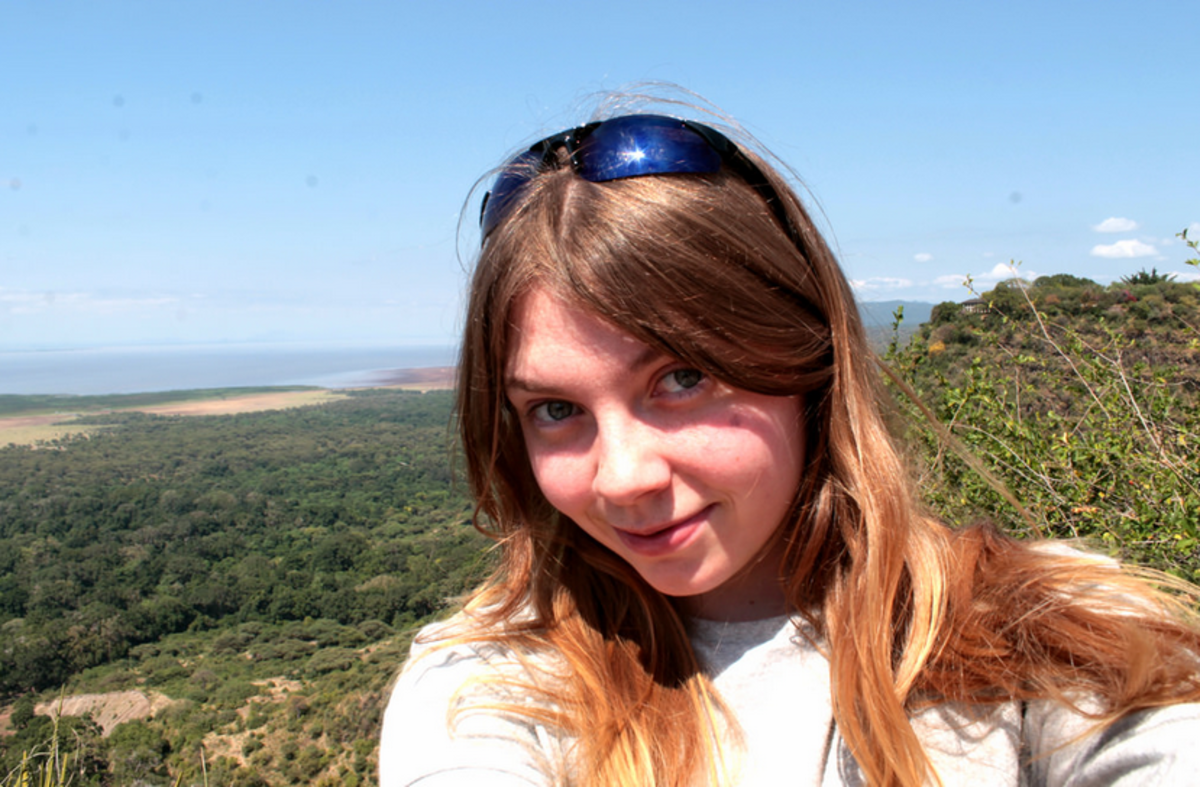 Embrace any action
"Don't be afraid to try something new to really show off what you are doing in the outdoors," Burkard says. "Climbing, surfing or biking selfies are way more engaging and interesting than selfies where you aren't doing anything." Action shots are trickier, so play around with the one- or two-arm hold, a packable selfie stick, even shots of other body parts that include "you" in an unexpected way. Your hiking boots are walking; your snorkeling facemask is dripping; your hand is braking your bike.
Tip: The multi-frame "burst" mode is a popular way to capture action. For example, on the iPhone 6, the front-facing camera has a burst option, which will help you snap a selfie with a moving object—your climbing partner, an roost of powder, a giant wave—in the background. Or prop your camera, set a timer and shoot yourself in action.
Fix it later
The beauty of digital selfies where nature doesn't always comply is that you can change them after the fact. The enhancements, quick fixes and filtering apps available for smartphone images are prolific. Go ahead, click away with that grizzly bear behind you — then get your rear out of Dodge. You can fix your terrified "red eye" later, add a spooky filter and enhance your gorgeously flushed cheekbones.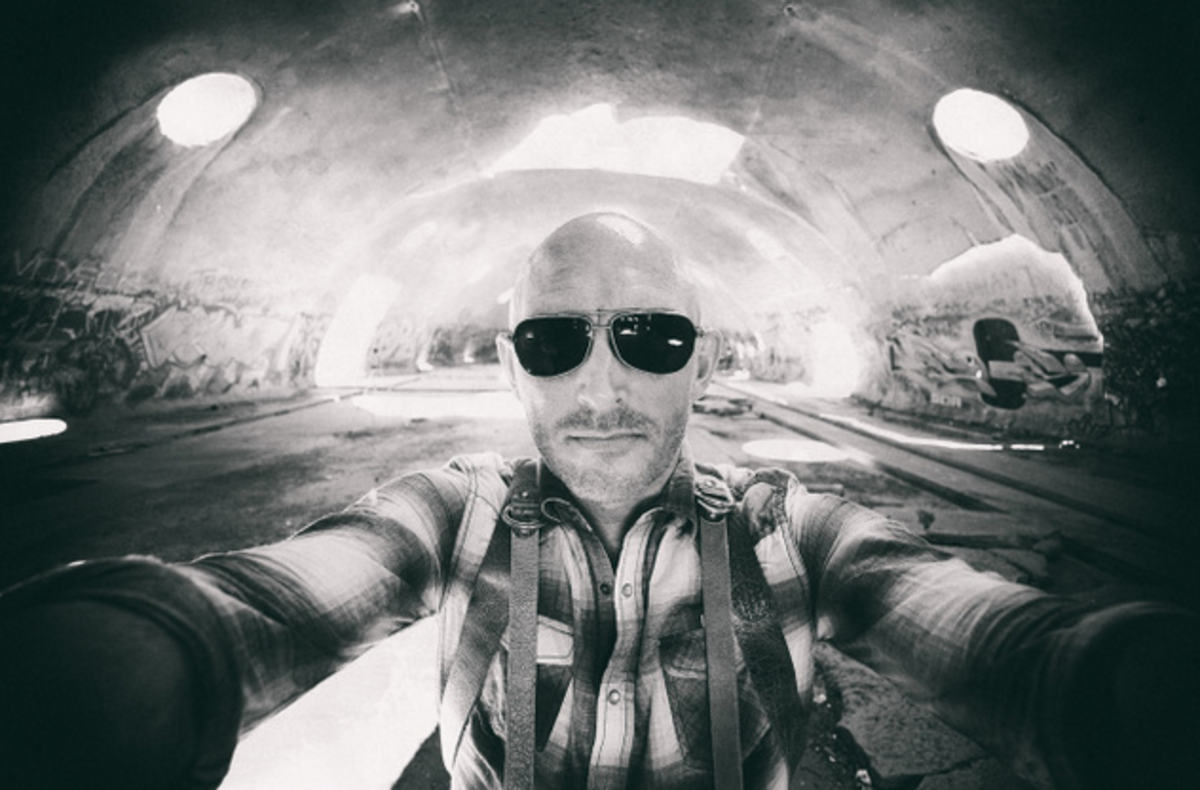 Tip:
Sometimes the composition is right, but the mood is wrong. Filters can take a simple shot on a lake dock and turn it into a 1950s summer camp. Rich sunsets can be toned up or down to add a special glow to your face. Playing with photos after the fact is just part of the adventure.
More from GrindTV
What a prolonged El Nino means for action sports
Alana Blanchard poses for Galore Magazine in Gooseberry Intimates
Drake McElroy rides naked across desert for video competition Real Moto
For access to exclusive gear videos, celebrity interviews, and more, subscribe on YouTube!