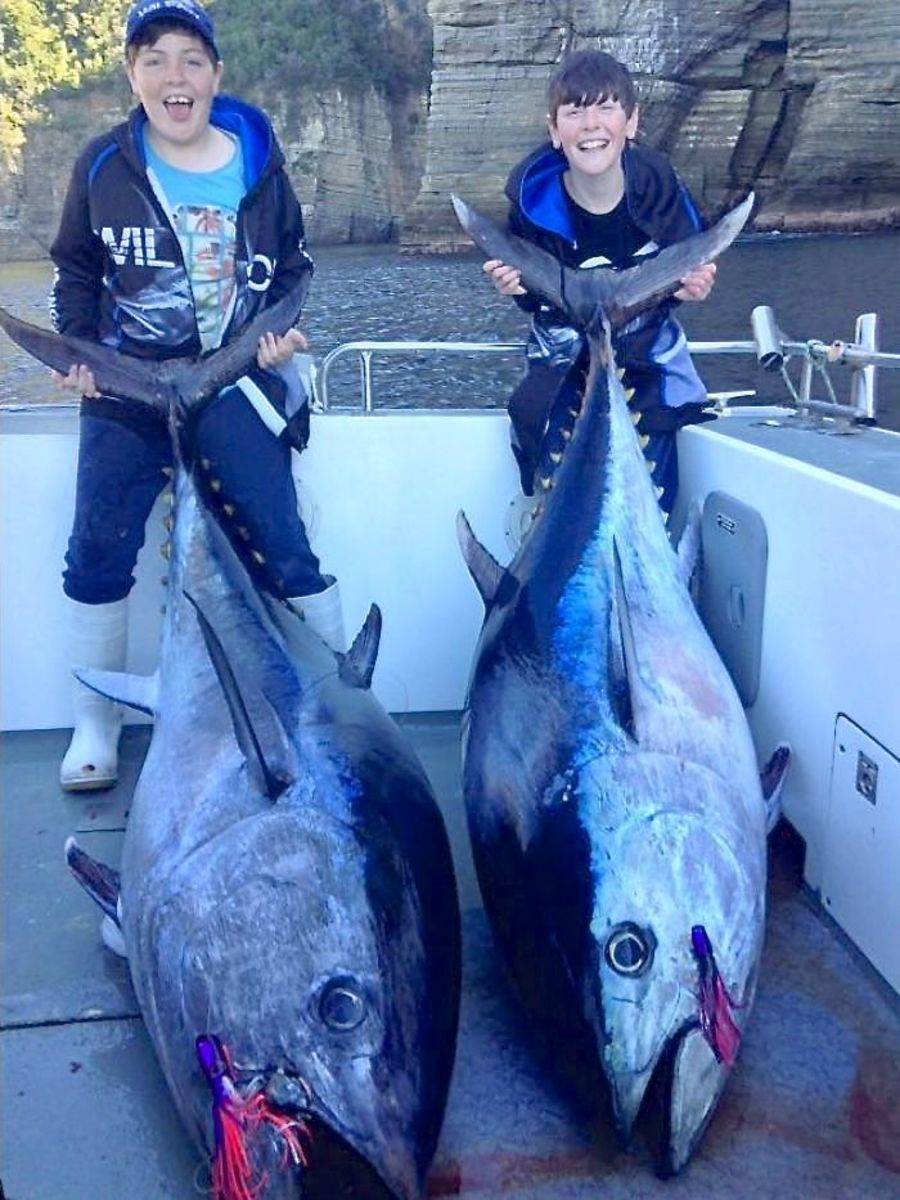 Two boys from Tasmania were fishing with their father Thursday when they each hit the tuna jackpot, hooking up at the same time and then landing world-record southern bluefin tuna in their respective age divisions.
Sam Nichols, 12, and Toby Nichols, 10, showed world-record smiles as they posed with their potential world-record tuna catches that even fishermen on the reality cable TV series "Wicked Tuna" would take to port.
"Wow. Wow. Wow. I am in awe of my kids," Stuart Nichols wrote on his Stuart Nichols Personalised Sea Charters Facebook page.
Fishing at Hippolyte Rocks off the Tasman Peninsular in southeast Tasmania, the boys hooked up simultaneously on JB Lures (the jigs can be seen in the photo). Sam took 1 hour, 50 minutes to land a 246.92-pound southern bluefin tuna; Toby needed 3 1/2 hours to land a 262.35-pounder.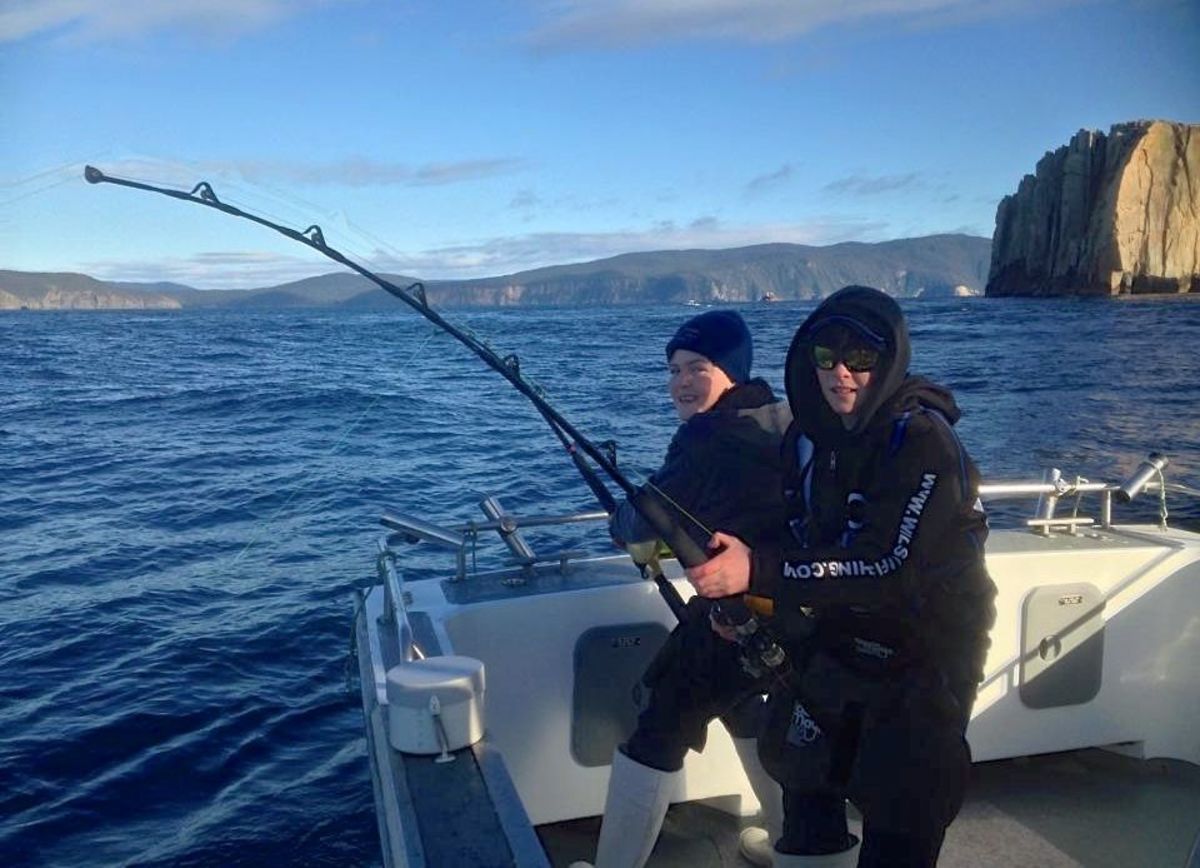 Both beat the current International Game Fish Association world records for their age divisions. Sam's tuna qualifies as a junior world record (ages 11-16) while Toby's qualifies as a small fry world record (10 and under).
The current world records are 231-13 for juniors and 60-6 for small frys, according to the 2015 IGFA record book.
"We knew pretty much straight away they were world-record size for their age, so we're pretty excited," Stuart told Australian Broadcasting Corporation, adding that it was a "pretty awesome effort for young boys to catch fish like that."
"They were exhausted, they were absolutely exhausted," Stuart told ABC. "I didn't think they'd be able to do it on their own."
Samples of the line, the lures and all measurements have been collected and will be sent to the state body and then to the Australian body for verification, Stuart explained to ABC. Presumably the Australian body will forward them to the IGFA, the official keeper of fishing world records.
"I am one proud dad," Stuart added on Facebook. "Amazing."
More from GrindTV
Take a dip in Seattle's secret swimming holes
Lessons in getting back to backpacking
For access to exclusive gear videos, celebrity interviews, and more, subscribe on YouTube!