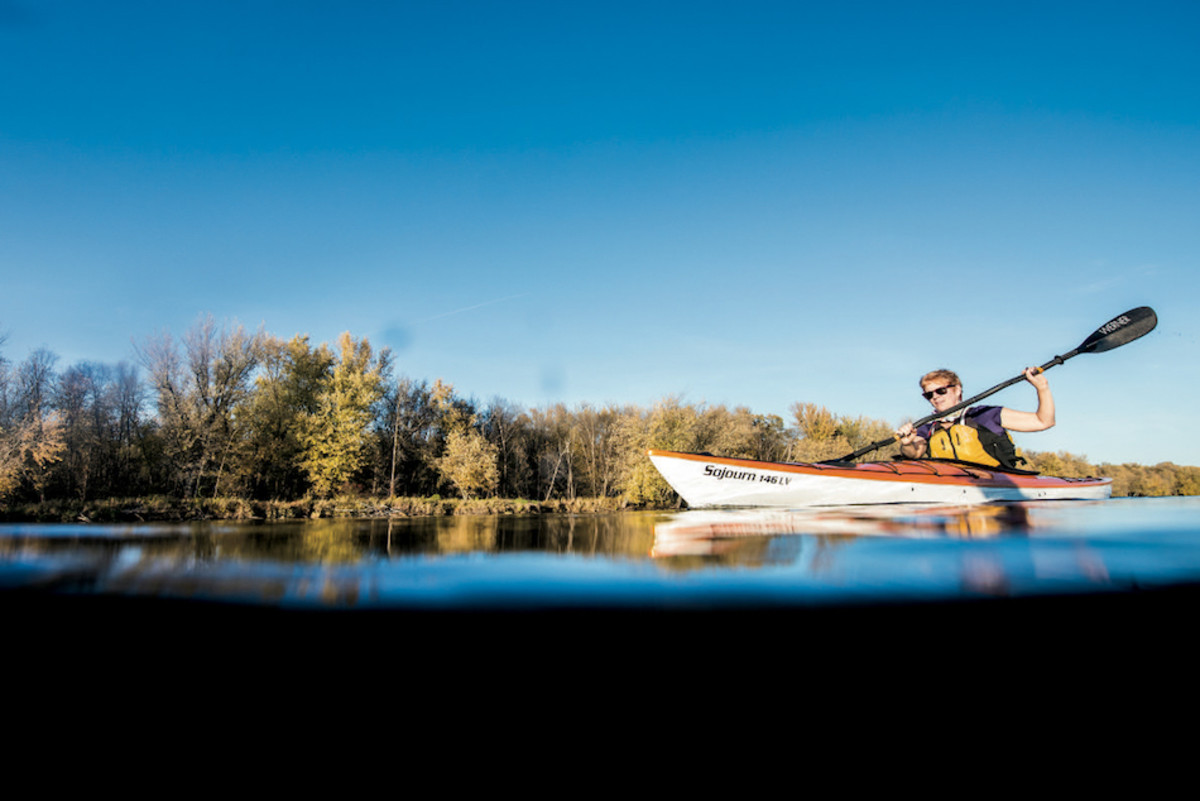 versatile /vɜːrsətl sin. adj.
1. capable of or adapted for turning easily from one to another of various tasks or elds of endeavor.
2. being capable of many uses.
Back in the 1980s, there were really three kinds of kayaks: whitewater kayaks for running rivers, sea kayaks for extended touring, and recreational kayaks for goofing off in the pond behind the cabin. Each type was well suited to its intended task, but wasn't very versatile.
Around 1990, so-called recreational touring kayaks began to appear. Boats such as the Aquaterra Spectrum, the Perception Carolina, and the Dagger Vesper quite sensibly split the difference between tiny rec boats and sea kayaks. This new class of kayak was a sign of the times, arriving on the scene as Americans traded long wilderness adventures for day-trips and weekend outings. These boats grew in popularity as that trend continued. The average wilderness trip now lasts four days, compared to 10 days in the 1970s.
Kayak designers and manufacturers followed the trend with boats that are suitable for shorter trips. Today's red-touring kayaks typically have two hatches and bulkheads and full perimeter deck lines. They're more like compact sea kayaks than stretched-out recreational kayaks—boats that are built to perform without sacrificing comfort and stability on the altar of performance. There are dozens of kayaks in this category. We chose six to put through their paces.
CLICK A BOAT BELOW TO READ REVIEW
Stellar
Stellar 14
Dagger
Stratos
Curren Designs
Vision 140
Necky
Looksha 14
Hurricane
Sojourn
Delta
Delta 14
The article was originally published on Canoe & Kayak
For access to exclusive gear videos, celebrity interviews, and more, subscribe on YouTube!