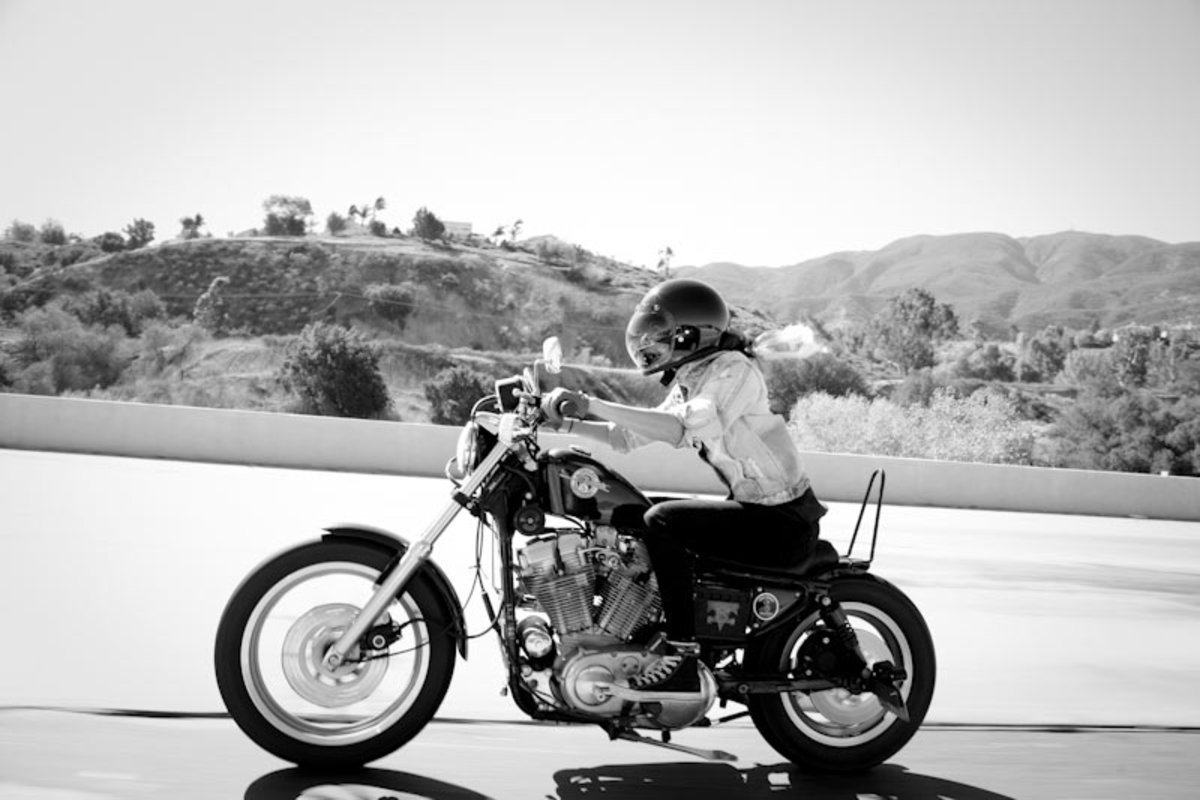 It's not often that a late-night text message results in hundreds of women converging in the desert for a biker rally, but that's exactly what happened when Anya Violet, 29, and Ashmore Ellis, 32, started chatting one summer night in 2013.
"Ashmore and I were texting each other, trying to pick a date that we could plan on going moto-camping," says Violet, a fashion-design director who lives in Southern California. "We both knew a couple of other women who rode, so we thought we would reach out to them and see if they knew more female riders."
That August, Ellis and Violet—both longtime motorcycle enthusiasts who had bonded years before at the annual bike show Born Free—agreed on throwing a flyer together and posting it to their social-media accounts to see if they could convince a few more women to join them on their camping trip. Women started sending in photos of themselves on their bikes and swapping stories about riding, while Violet and Ellis scoped out a top-secret spot in Borrego Springs, California, for an early-October ride.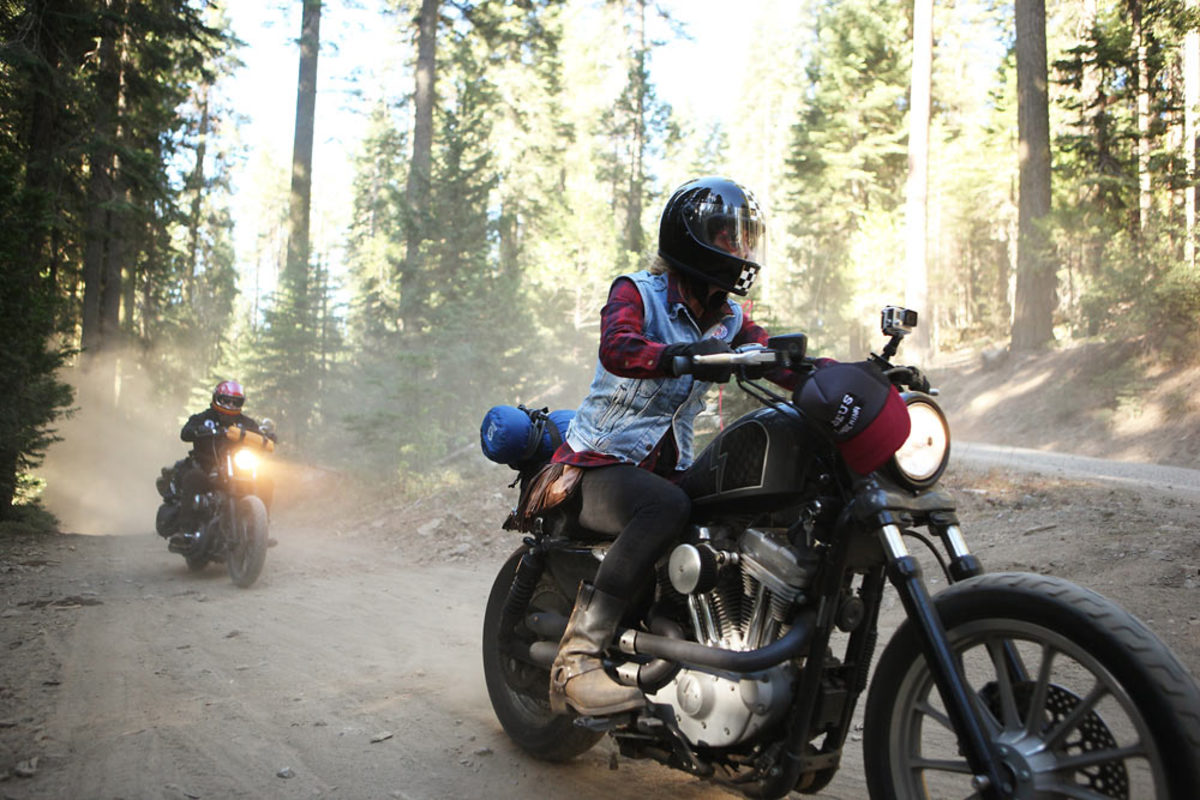 "There were only two rules: no 'tudes, no dudes," explains Ellis of the outing.
On the day of the trip, the friends waited anxiously at the first designated meet-up spot—a gas station just off the highway—to see who would show up.
They expected a handful of friends to show, but what happened next was what the duo calls a "total mind-blow." More than 75 women started rolling up on their motorcycles, some traveling from thousands of miles away to be there for the first-ever Babes Ride Out all-female motorcycle rally.
"We had a couple women who had heard about it in New York, so they shipped their bikes to ride to the event and then across the country back home," says Violet.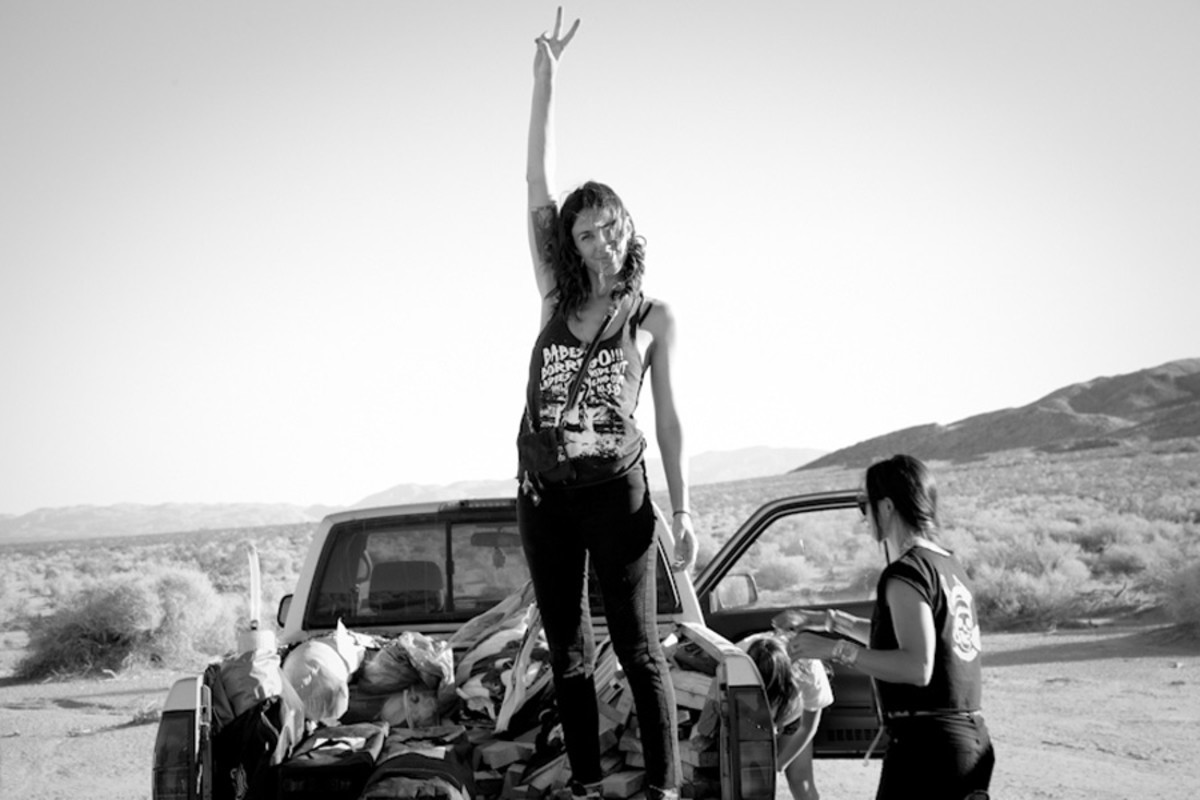 What followed was an all-out party in the middle of nowhere.
"Girls were just blasting back and forth on the hard-packed desert dirt," Violet remembers. "One of the coolest things was at the height of the party, we see a solo rider approaching. It was a woman who had ridden from Arizona and missed the last meet-up spot because of a flat tire and wrong directions. She had blasted up and down dirt [road] after dirt road trying to follow Instagram posts to find us."
Violet attributes the success of the first-ever Babes Ride Out rally to a growing community of female bike enthusiasts who have trouble finding other women to ride with.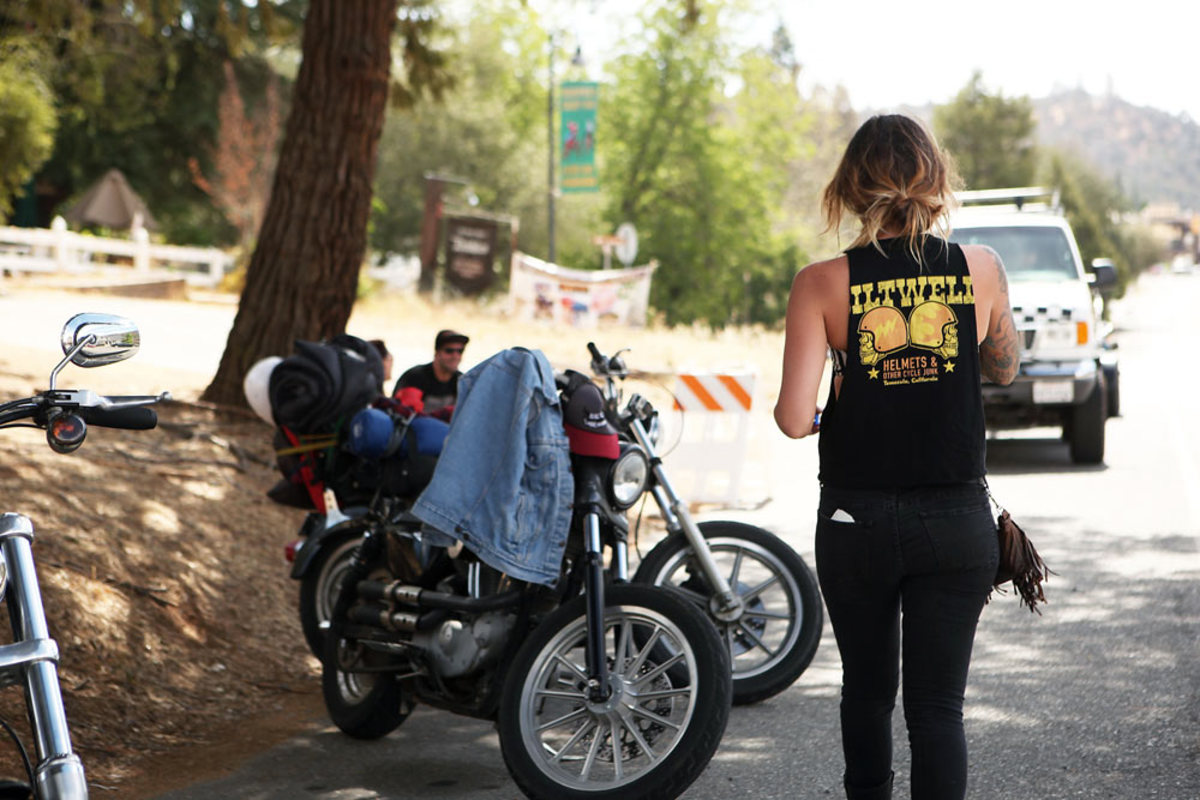 "A lot of women who ride were looking for something like this," says Violet, who, prior to the first B.R.O. event, had never been on a ride with just women. "They were looking for a way to meet other female riders. Riding with the guys is fun, but there is a special camaraderie that comes with riding with other women, simply because there are fewer female riders out there. At least that's how it used to be!"
But Ellis says that the goal of the Babes Ride Out rally is to encourage more women to get involved with bikes, even if they don't own or ride one themselves.
"I've met a lot of wives and girlfriends who support their husbands and boyfriends who build, and also women who ride on the back [of motorcycles]; they're all part of this just as much as the women who have their own bike are," she explains. "Even if it looks like it's more male-focused in the bike world, there are a ton of women connected in more ways than one."
For the second-annual rally in October 2014, Babes in Joshua Tree, the duo stepped up their game by finding a "legit" location that could accommodate more people—what turned out to be a smart move, considering more than 400 women showed up for the weekend retreat: two nights of camping, free beer and moonshine, live performances from LA-based bands, and a pizza dinner. And, of course, plenty of riding: The group took a 170-mile ride through winding mountains roads in Idyllwild, California.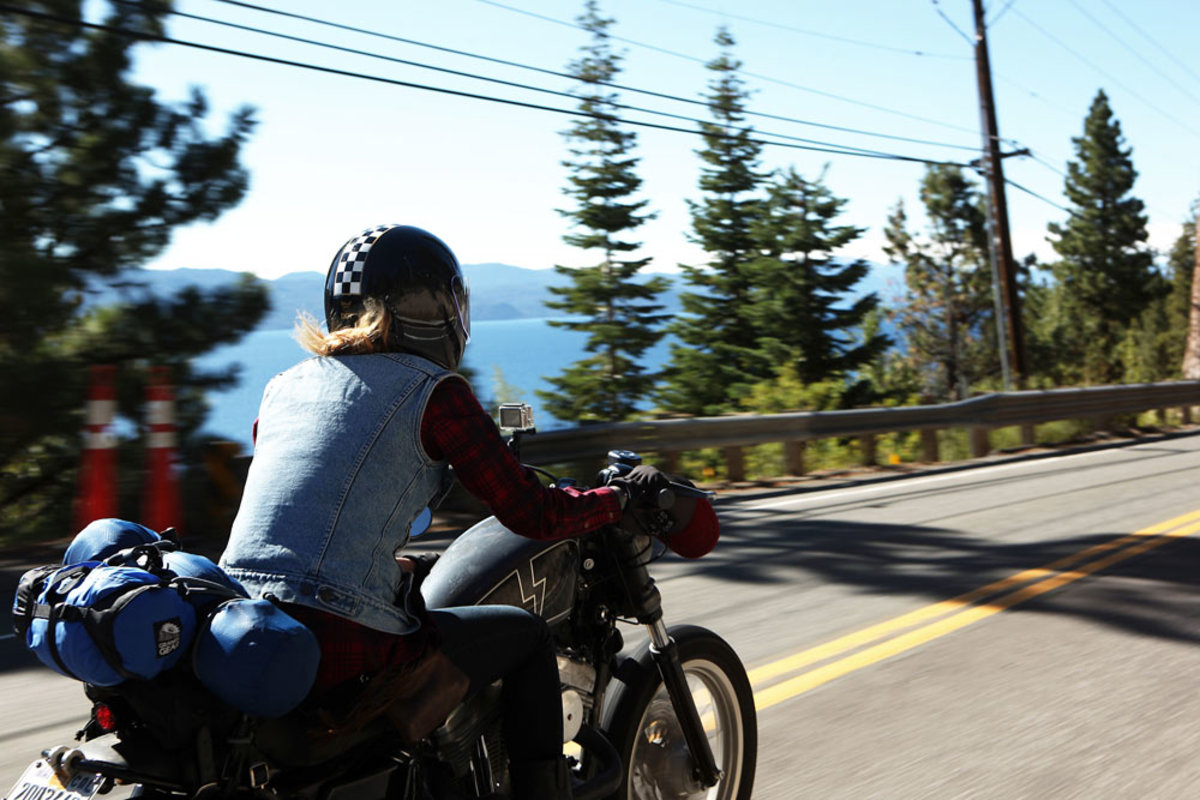 "We never thought that organizing a little campout would turn into this amazing network of female motorcyclists from all over the world and an annual event that brings them together," adds Violet. "The goal from day one is to encourage more women to get a motorcycle. This event is the epitome of female camaraderie."
Ellis says that while they have big plans for this year's event, their focus will always be about riding.
"We'll never turn any girl away who wants to know more about bikes or riding with us," she says. "You belong. We've all dropped a bike. Who cares! The thing that brings us together is that we've all picked it up and kept on going."
Babes Ride Out 3 will take place Oct. 23–25, 2015, in Joshua Tree, California. Follow @babesrideout on Instagram for updates and more info.
More from GrindTV
Snow bike conversion kit takes motocross into the backcountry
Morocco: An outdoor adventure oasis
Trail Doctor: 5 tips to set your bike suspension
For access to exclusive gear videos, celebrity interviews, and more, subscribe on YouTube!