Southern California's skate park in the water, Lower Trestles draws the world's best surfers every year to prove their mettle as the world title field narrows in the World Surf League's Championship Tour.
With the 2016 Hurley Pro and the Swatch Women's Pro underway, we decided to take a look back at some of the best moments in Lowers pro surf contest history.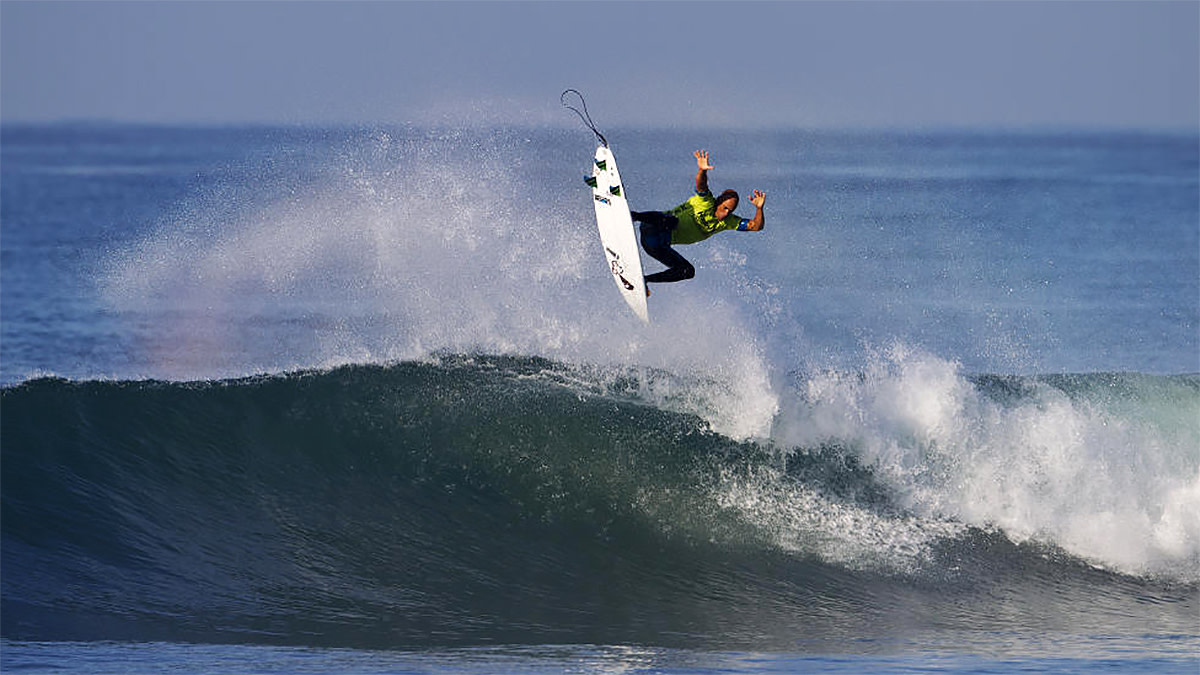 1. Mike Ho wins first-ever civilian surf contest at Lowers (1977)
Lower Trestles was under military control for decades before being opened to the public in 1971. The first civilian surf contest was the 1977 Sutherland Pro, which Hawaii's Michael Ho won.
2. Christian Fletcher wins with airs (1989)
Christian Fletcher is one of many generational talents who was bred on the cobblestones of Lowers. His 1989 victory marked the beginning of aerial surfing's pursuit of global recognition. Fletcher won with mostly airs and it upset the status quo of the competitive mindset in the late 1980s.
3. Kelly Slater wins his first pro contest (1990)
There is possibly no other surfer that has the mystique that Kelly Slater has at Lower Trestles. While this could be said for just about any wave in the world for Slater, Lowers in particular has been very kind to him. His 1990 victory was his coming out party and put him on the map as the future best surfer in the world.
4. The Kelly vs. Taj final (2008)
Slater's 2008 comeback victory against Taj Burrow may be one of the most Slater things to ever happen at Lowers. Still talked about today as one of the greatest finals of all time at Lowers, the Slater magic tore Burrow's heart out for the umpteenth time.
5. Bob Hurley offers $100k to winner (2009)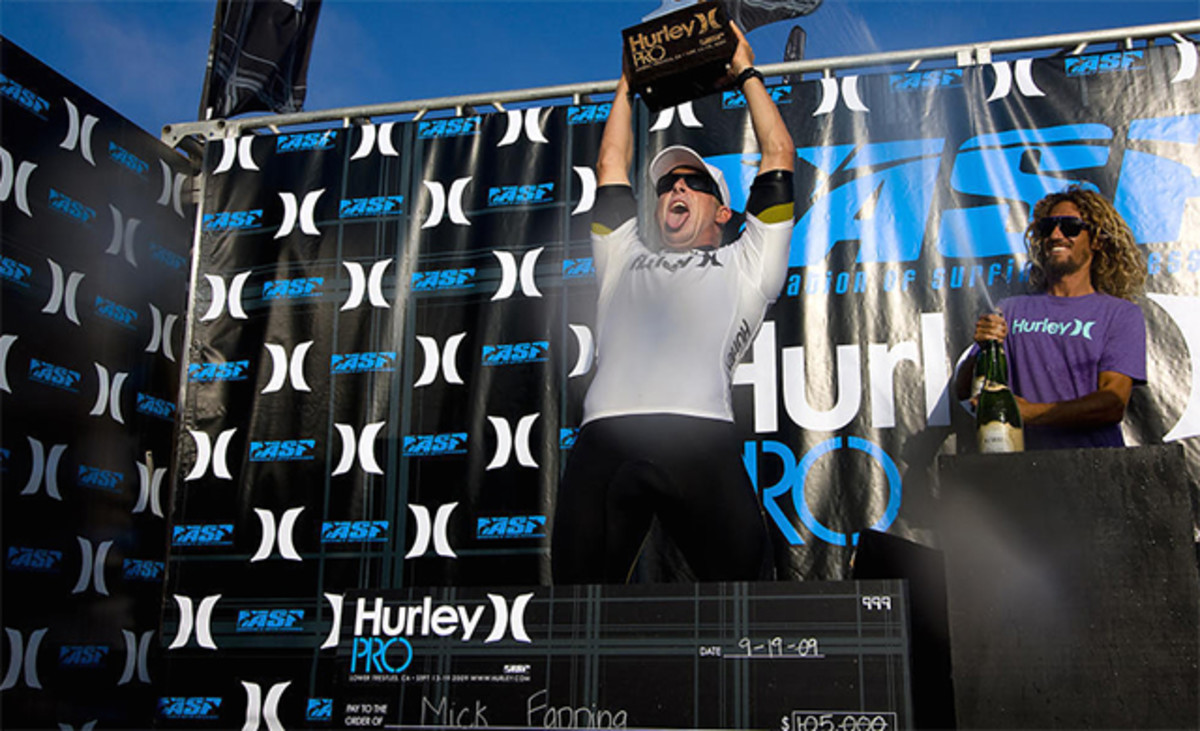 When Hurley stepped on board as a sponsor of the Lowers contest in 2009, it began a major wave of change for professional surfing.
Following up an historic $100k prize purse that went to winner Brett Simpson at that year's U.S. Open, Hurley announced that the Hurley Lowers Pro would see the same prize purse.
Before then, winners generally took home $40,000 for a Championship Tour event.
6. The first women's CT contest at Lowers (2014)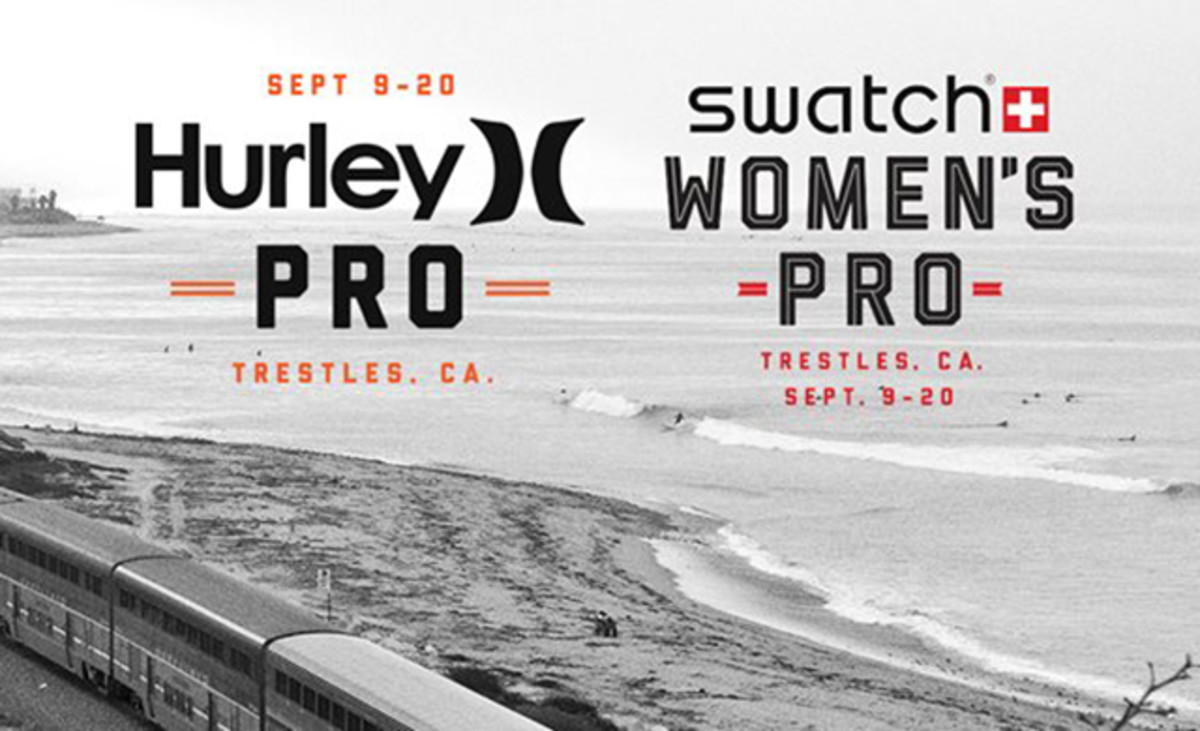 Changes were afoot in 2014 when the women finally gained a Championship Tour stop at the world's most high-performance wave.
While the men had had a CT stop there for the previous 15 years, it was way overdue for the women to get one as well. Now if we could just see a women's CT Pipe event and a women's Teahupoo event …
7. Steph Gilmore's perfect 10 (2014)
Stephanie Gilmore dominated the first-ever women's Championship Tour event at Lowers in 2014, capping things off in the final with a perfect 10.
8. Lakey Peterson's air reverse (2014)
Lakey Peterson answered the call as well at Lower Trestles for the first-ever women's CT event in 2014. She threw one of the first air reverses by a woman in competition and further proved that the women deserved the CT event there.
9. Kelly Slater's crazy backside air (2015)
The Slater magic at Lower Trestles yet again. Despite it not technically being counted by the judges as a make, this is easily one of the most ridiculous things to ever happen on a wave in a Championship Tour contest.
10. Fred Patacchia's retirement-inducing 10 (2015)
Long-time Championship Tour stalwart Fred Patacchia may have retired in the greatest way possible for any surfer. After bagging a perfect 10 at Lower Trestles he paddled in while the heat was still going on and said goodbye to competitive surfing.
More from GrindTV
Essential tips for surviving your first half marathon
The startling tranquility of free soloing
Skateboard cult icon Todd Falcon releases trailer for skate movie 32 years in the making
For access to exclusive gear videos, celebrity interviews, and more, subscribe on YouTube!