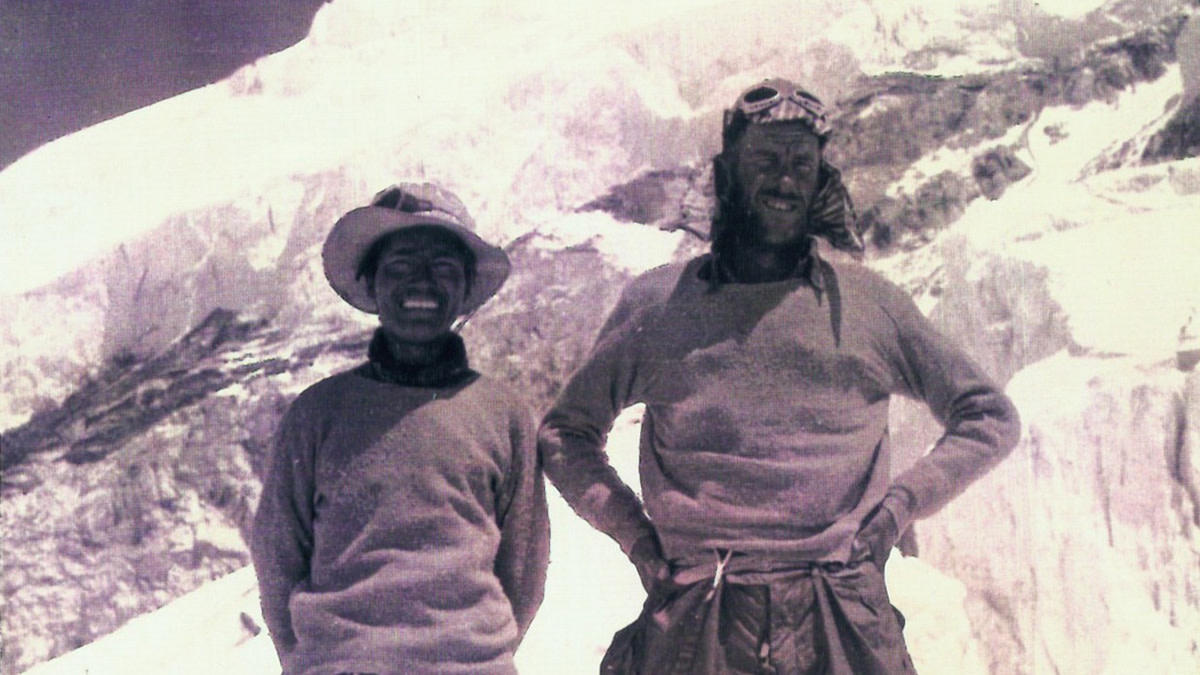 On May 29, 1963, Sir Edmund Hillary and Tenzing Norgay became the first people to reach the summit of Mount Everest. Now, 65 years later, ascending Everest is still one of the most dangerous and grueling undertakings that modern day adventurers embark on.
The 1953 expedition, which was the ninth British attempt to summit Everest, totaled over 400 people, including 362 porters, 20 Sherpa guides and 10,000 pounds of baggage.
Map of the Day: Sixty five years ago today, Tenzing Norgay and Edmund Hillary became the first documented climbers to reach the summit of Mount Everest. These maps, published in the July 1954 issue, detail their team's adventure. pic.twitter.com/A9X51Waygf

— NatGeoMaps (@NatGeoMaps) May 29, 2018
Led by John Hunt, he had named two teams for the assault on the peak: Tom Bourdillon and Charles Evans; Hillary and Tenzing. On May 26, Bourdillon and Evans came within 300 vertical feet of the summit, but had to turn back when Evans' oxygen system failed. Hunt then ordered Hillary and Tenzing attempt the peak.
Joined by the support of Lowe, Alfred Gregory, and Ang Nyima, they set out on May 28 after two days of wind and snow had delayed their departure from the South Col camp at 25,900 feet. They pitched a tent at 27,900 feet while their support group returned down the mountain.
On the morning of the 29th, Hillary discovered that his boots had frozen solid outside the tent. He spent two hours warming them over a stove before he and Tenzing set out for the final ascent. Their last obstacle was what would become known as the infamous "Hillary Step."
Hillary described reaching the peak in the book he would later write "Two Generations" as such:
"I noticed a crack between the rock and the snow sticking to the East Face. I crawled inside and wriggled and jammed my way to the top … Tenzing slowly joined me and we moved on. I chopped steps over bump after bump, wondering a little desperately where the top could be. Then I saw the ridge ahead dropped away to the north and above me on the right was a rounded snow dome. A few more whacks with my ice-axe and Tenzing and I stood on top of Everest."
The highest peak in the world still presents problems for mountaineers. But according to The Adventure Blog, "In 2018 alone, more than 700 people climbed to the summit, which would have seemed impossible not all that long ago."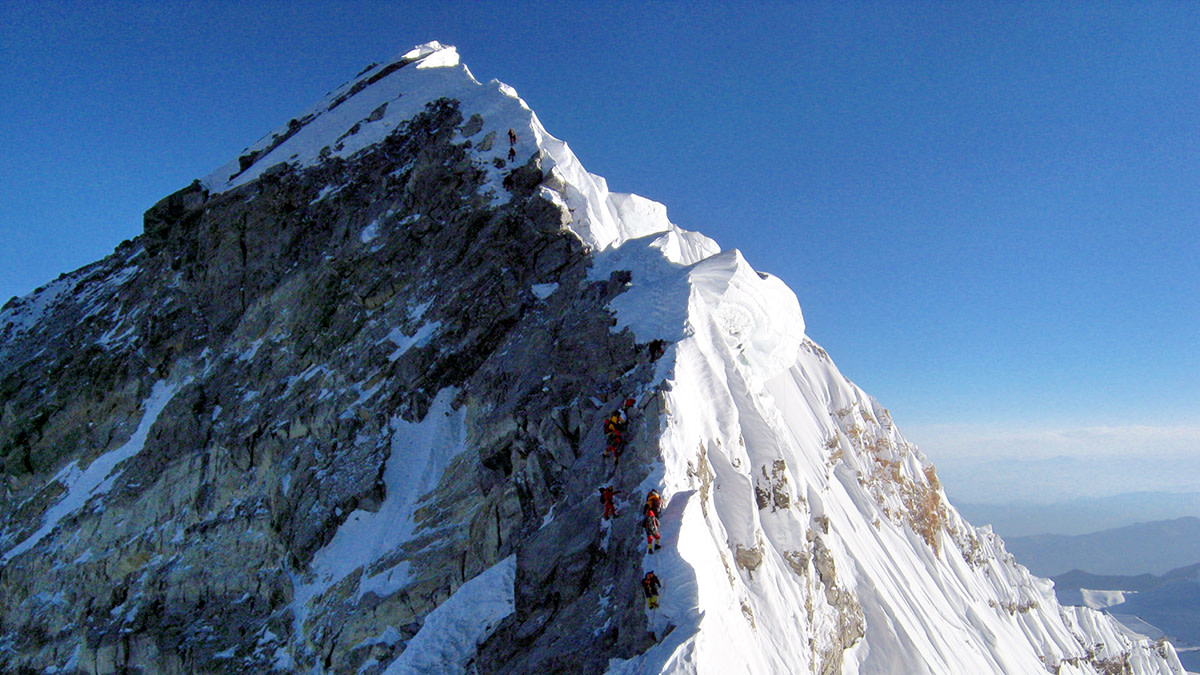 For access to exclusive gear videos, celebrity interviews, and more, subscribe on YouTube!