The surf world is currently going through an artificial wave revolution. Led by 11-time world champ Kelly Slater, new technologies and locations are sprouting in the four corners of the globe.
But how do they work and what do they cost? We investigate the finest wave pools on offer.
Where: Waco, Texas
When: Footage of the new wave pool in Texas first appeared online in April this year when Seth Moniz performed the huge backflip (see above) and it is now open to the public.
The Technology: Twenty four (10-feet-wide) air chambers are fired in unique sequences to produce up to 180 waves per hour. Unlike The Surf Ranch, there are multiple "breaks" and waves for beginners, intermediates and experts.
What They Said: "It's like candyland for surfers," says Jamie O'Brien, professional surfer who also helped design the waves.
Cost: Beginner sessions are $60 for one hour, and expert sessions are $90. Or you can book the whole thing for $2,500 per hour. Visit the BSR website to book your session.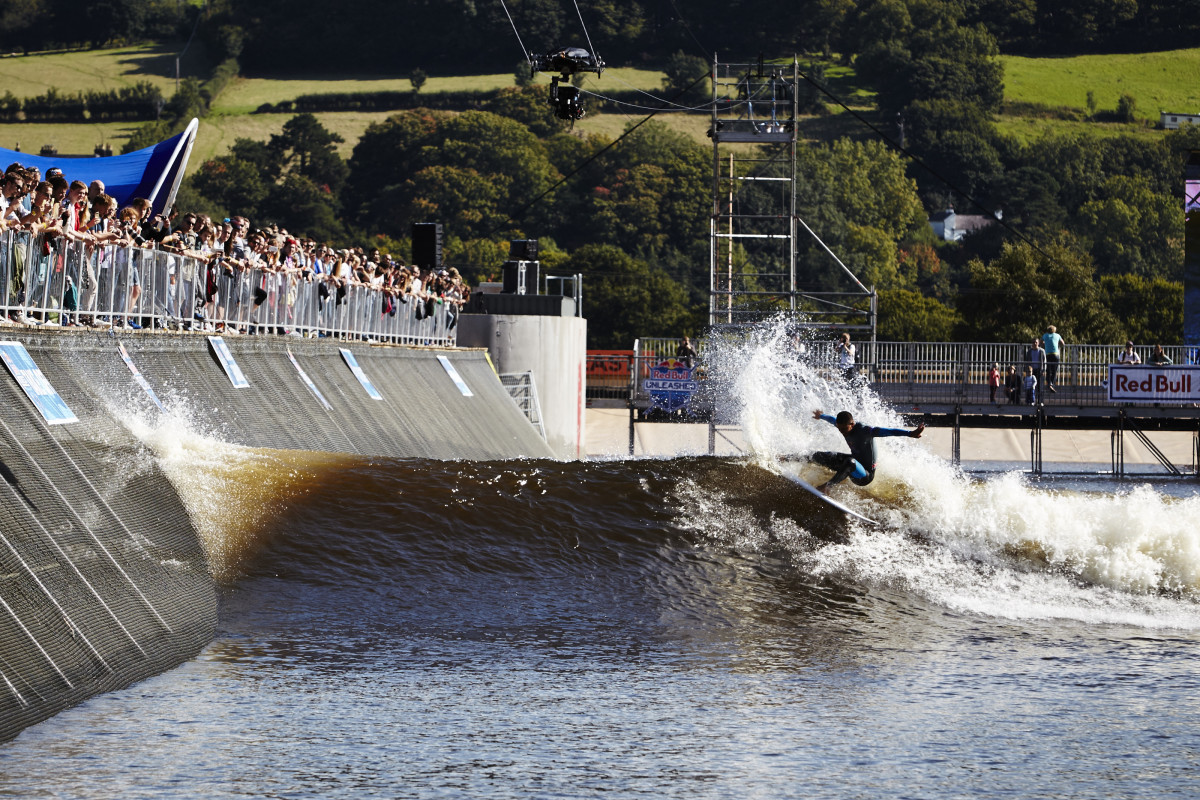 Where: Conwy, North Wales, United Kingdom
When: Opened in August 2015.
The Technology: The surf lagoon uses WaveGarden technology, invented in the Spanish Basque Country almost 10 years ago. A hydrodynamic wavefoil powered by a gearless drive system (similar to a ski lift) moves under a pier displacing water to form a swell.
What They Said: "Reminds me of Lower Trestles in California. Nice wall all the way through, nice flow to do your turns and a close out section," says professional surfer Zeke Lau.
Cost: There are beginner, intermediate and advanced waves costing around $60 per hour. Lessons last 90 minutes and are $120 for an adult. Other pools in Melbourne, Australia and Bristol, U.K are set to open in 2019 using the same technology. Check out the Surf Snowdonia website to book your session.
Where: Al Ain, United Arab Emirates
When: Opened in March 2012.
Technology: Water is pumped through raised chambers, before gravity forces the water back into the pool. This displaces enough water to create a wave every 90 seconds.
Cost: $50 for an hour (which includes six left and six rights). Visit the Wadi Adventure website to book your session.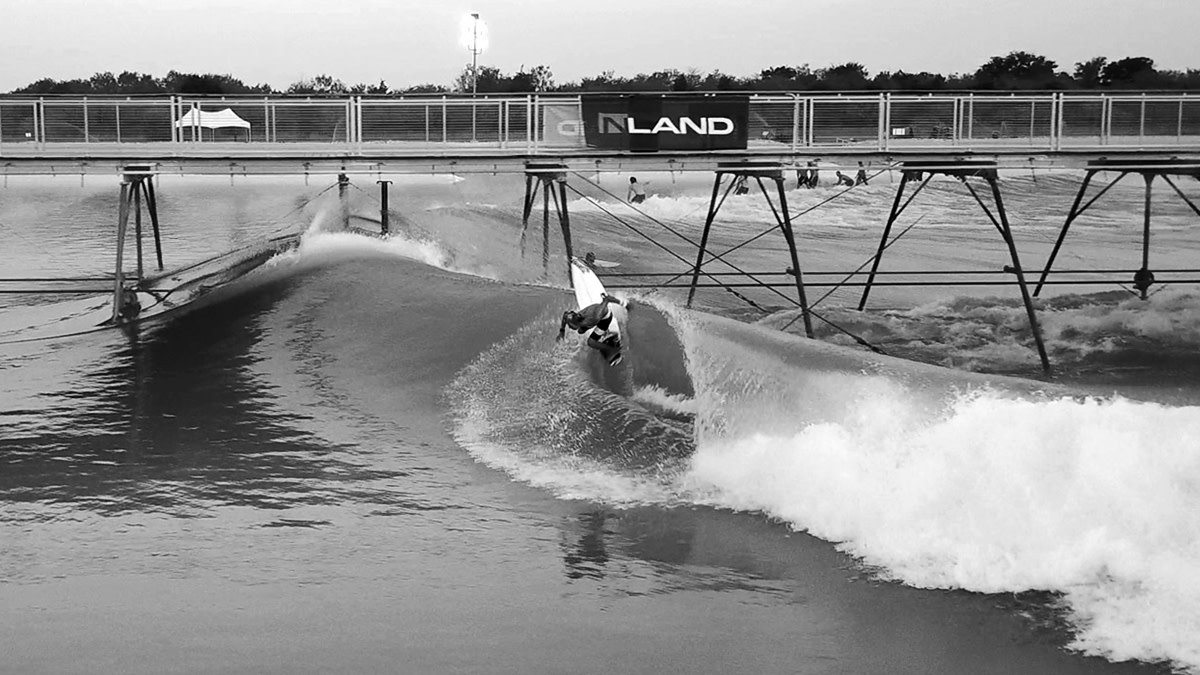 Where: Austin, Texas
When: NLand opened in 2016.
Technology: NLand uses the WaveGarden technology with beginner, intermediate and advanced sections for all skill levels and preferences.
Cost: $90 per session to surf the advanced section known as The Reef. Book your session at NLand's website.
Where: Lemoore, California.
When: Kelly Slater formed the Kelly Slater Wave Co. in 2007 and released the first footage of the wave in December 2015. It hosted its first CT event in September 2018.
The Technology: A 100-ton hydrofoil, or underwater plow, is pushed along a 700-yard track, resulting in six-foot waves that each last about one minute.
Cost: The Surf Ranch is currently invitation only although with planning permission to expand in Lemoore, and another green-lit in Florida, the technology will soon be open to the public. Check out the Kelly Slater Wave Co. website for more information.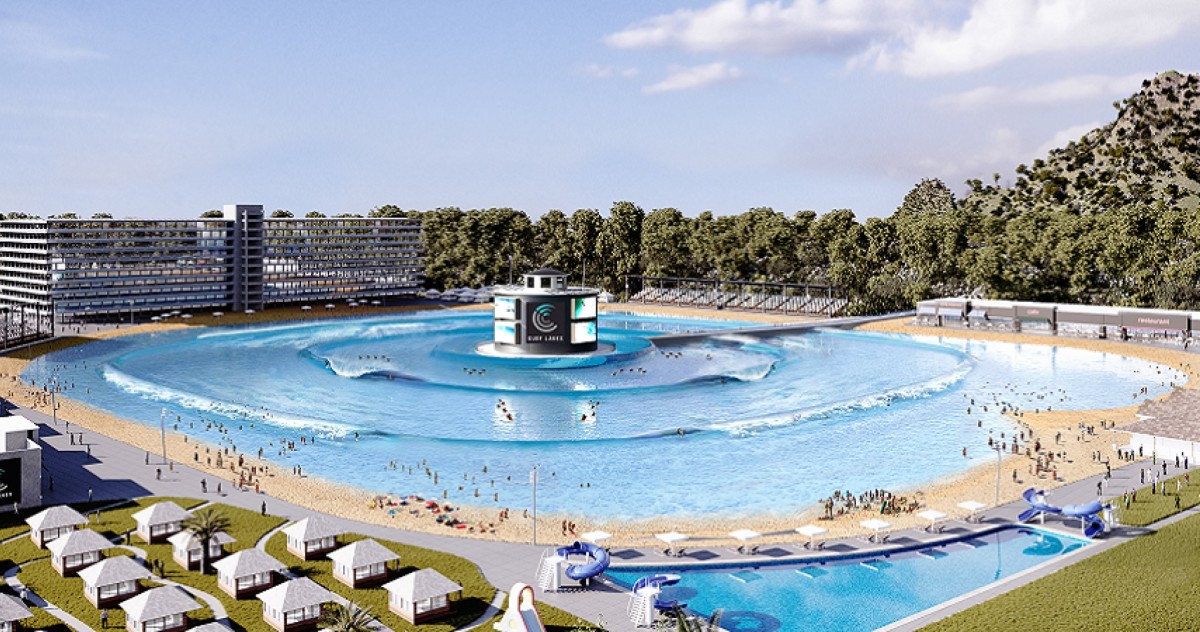 Where: Yeppoon, North Queensland, Australia
When: The surf lake is still under construction and is expected to be operating by 2019.
The Technology: A massive concrete plunger produces a tsunami-style wave that moves outward in 360 degrees. The concentric waves are then shaped by four separate "reefs" to produce eight different waves. Surf Lakes is promising 2,400 rideable waves per hour.
Cost: So, big caveat here, this a prototype and won't be open to the public. However, with concrete poured and huge investment, this looks set to be a major player in the future. If it works and licenses are bought, Surf Lakes estimate a cost of around $50 per hour with a minimum of ten waves. Take a look at the Surf Lakes website for more details.
For access to exclusive gear videos, celebrity interviews, and more, subscribe on YouTube!