The second-annual Paddlesports Retailer brought the paddling industry together in Oklahoma City last week as a chance to catch up with friends, make new contacts and see what new products and improvements would be on the market for 2019. We were on the ground in OKC, picking the brains of manufacturers to bring you the best of the show. Here's what we can't wait to get on the water in the coming months.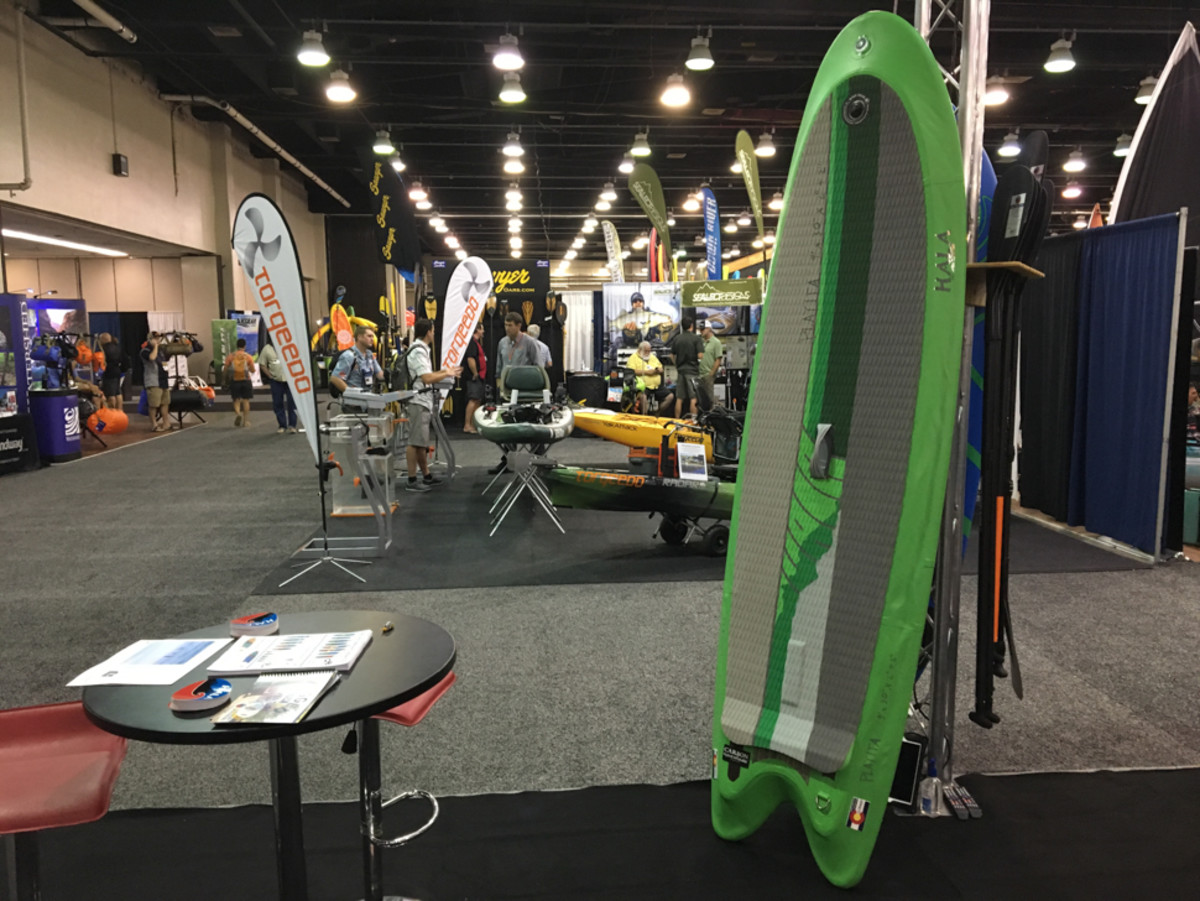 Hala Gear Playita 3+3 (Prototype)
The crew at Hala Gear always has some new innovation cooking. Enter their new patented DoubleStack technology that, well, stacks two different chambers on top of each other. The top one isn't as wide as the bottom one, making for solid stability and float but a thinner rail in the water for better performance while surfing. It's essentially an inflatable step-deck from surfing. Very smart—and we're guessing it works well too.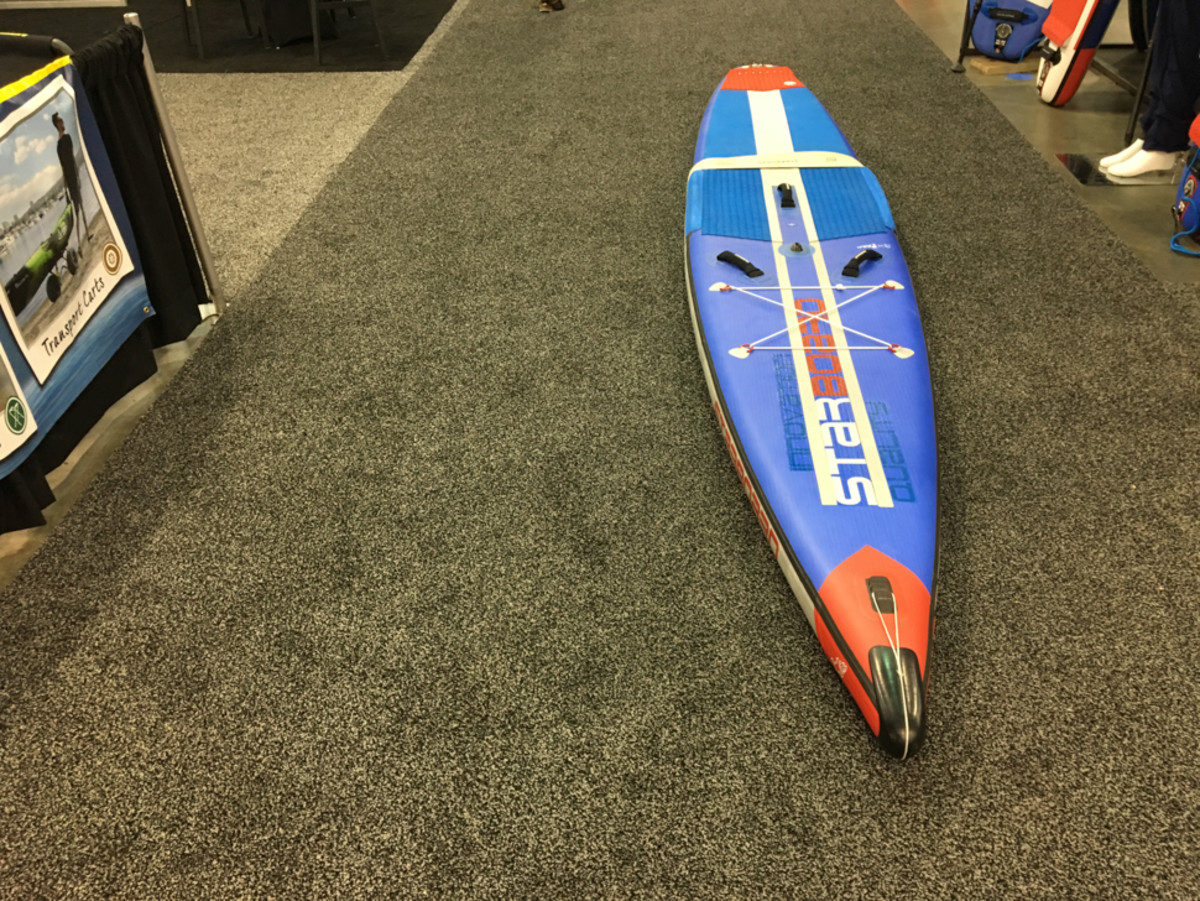 It looks like Starboard has closed the gap between inflatable SUPs and their rigid counterparts like never before with their Airline inflatables. A cord runs from the fin box on the base up to the nose, around it and tightens down on the top of the deck. This, along with a sleek race design, means that you can travel the world with just an inflatable bag and still race, train and even go downwinding. Radical.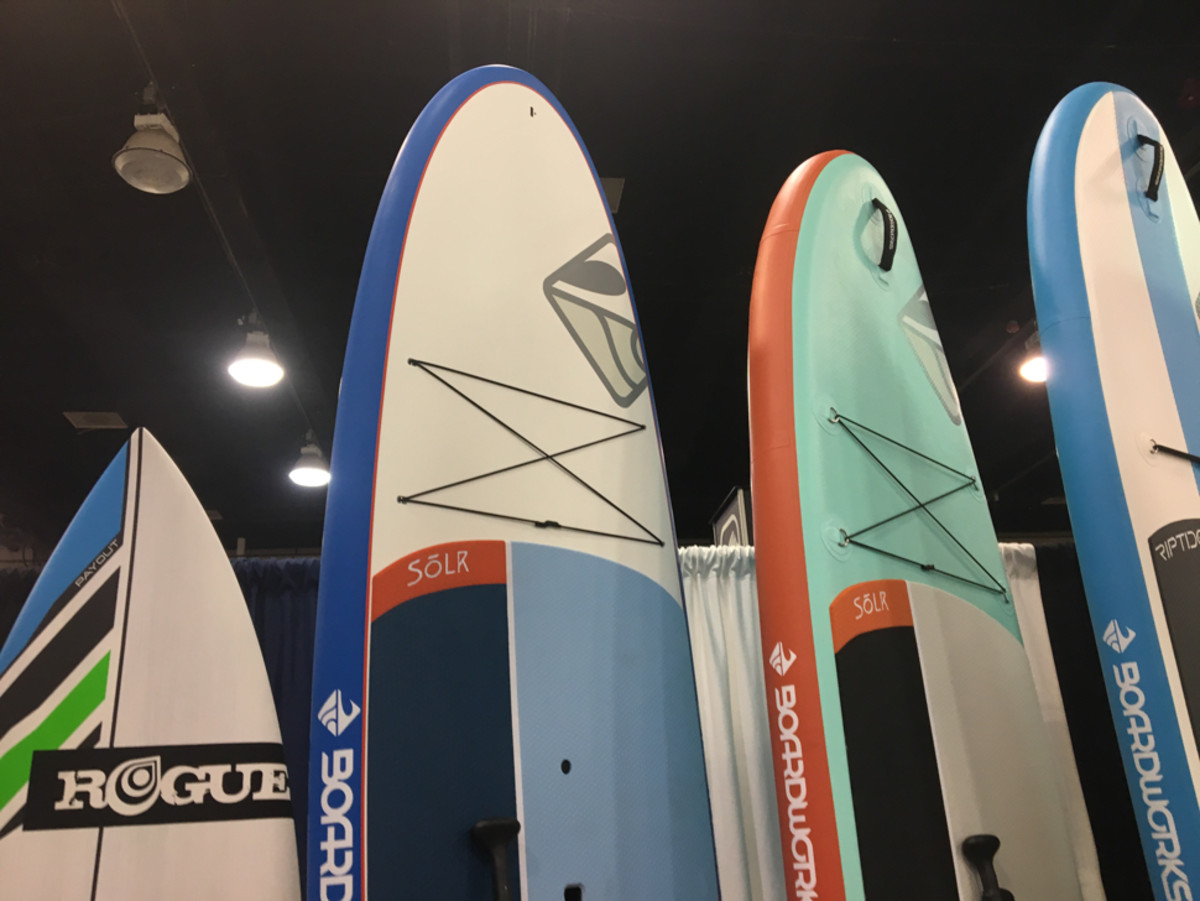 The Boardworks Solr line has some great options for those paddlers keen on the more mellow side of paddling, from yoga to calm water fishing to just plain cruising with the family. We especially liked the neoprene nose handle and the Honey Comb deck pad on the inflatable version (the Solr is available as a hard board or as an inflatable). Whether you go rigid or blow-up, each board comes with an adjustable paddle as part of the package, making it that much easier to just get on the water.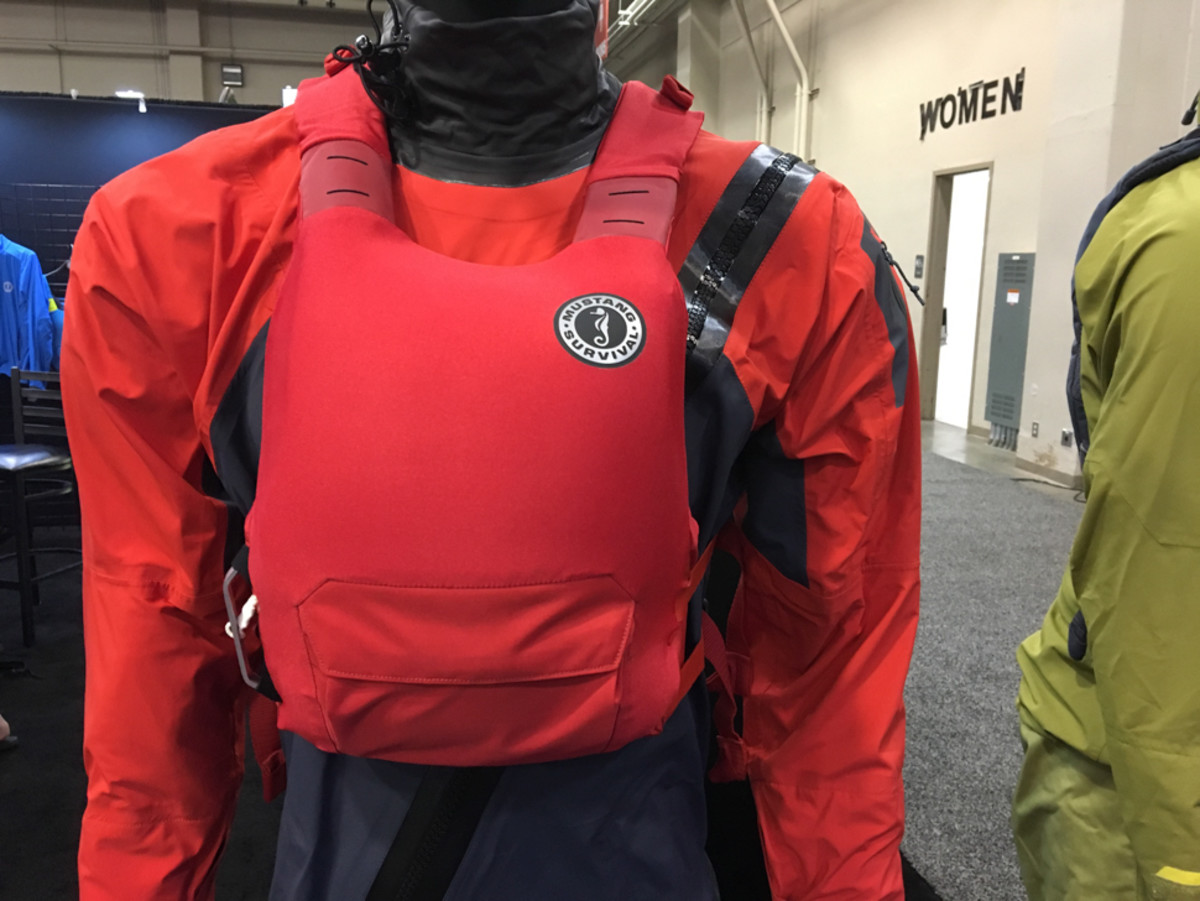 The Khimera offers two levels of protection for standup paddlers: a sleek, comfy flotation device that doesn't restrict movement and a backup chamber that you can pull to inflate for added buoyancy. A great idea for paddlers in rough water that want an initial line of defense and some backup. Think scary downwinders, big waves or offshore solo missions.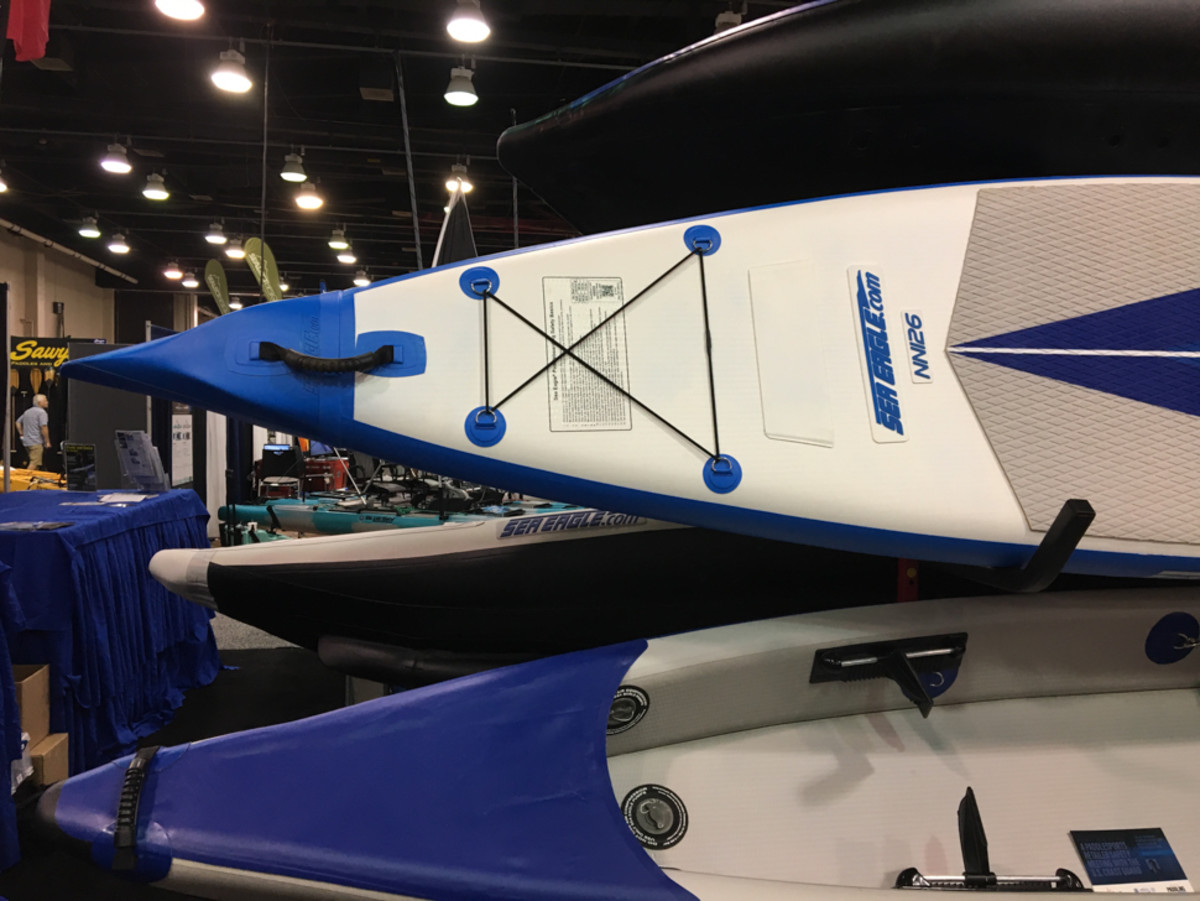 Sea Eagle's tried and true inflatable NeedleNose got an upgrade and it looks more efficient than ever. The nose is sleeker, the deck pad is now full length and the overall design has been upgraded. If you're looking for a solid inflatable touring kit with a proven track record, check it out.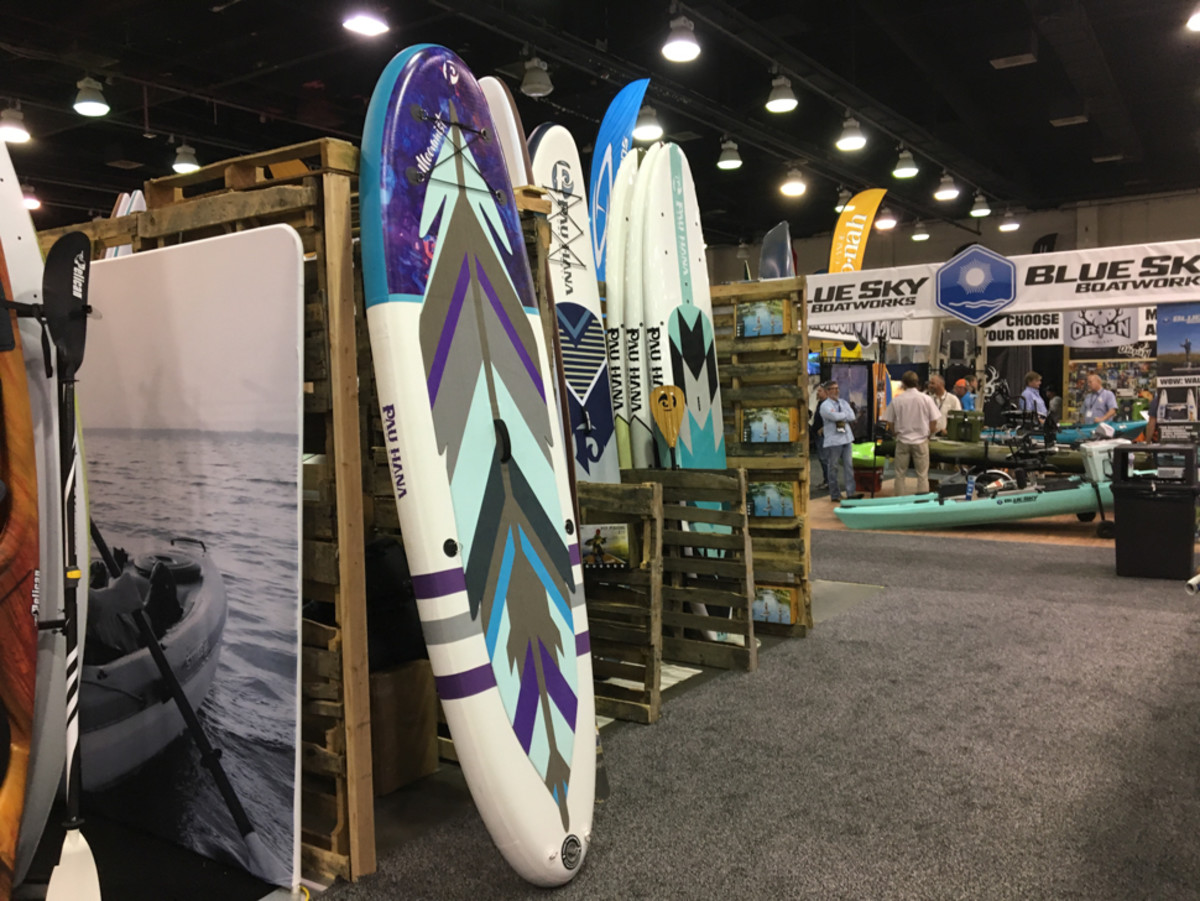 Pau Hana took their popular surfing and yoga SUP and made it inflatable. But more than that, they've taken inflatable technology to a new level. Made with 100% TPU and dropstitch technology, the inflatable Moon Mist is still tough but comes in at a super light 16.9 pounds and is markedly more ecologically friendly. A win for you and a win for the planet.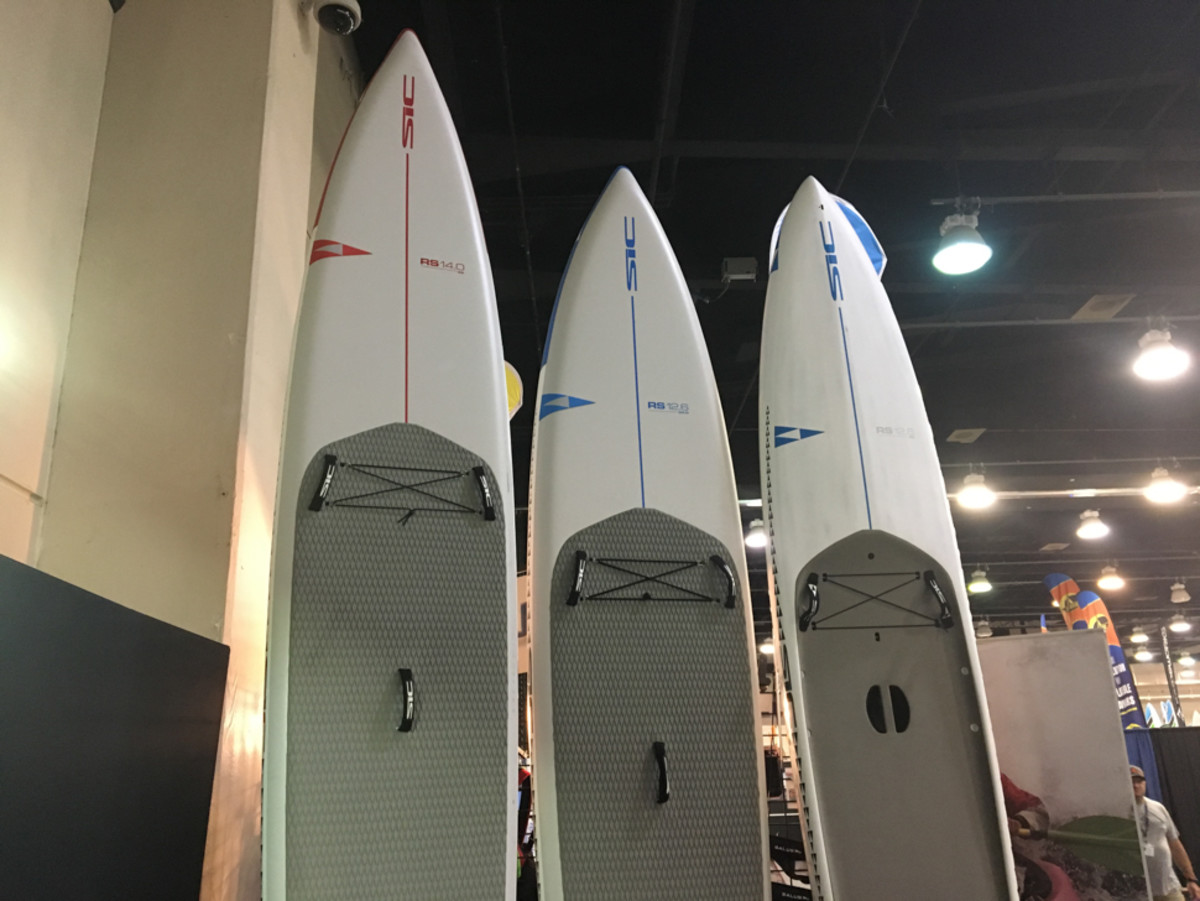 SIC Maui is pushing the RS Series (stands for Rocket Ship) as their flagship all-water boards, good for everything from racing to touring to downwinding. Years of team testing went into these boards and they look cherry. They're also offering these shapes in inflatable versions for those travelers out there. Look for a full review on the rigid RS at SUPthemag.com here soon.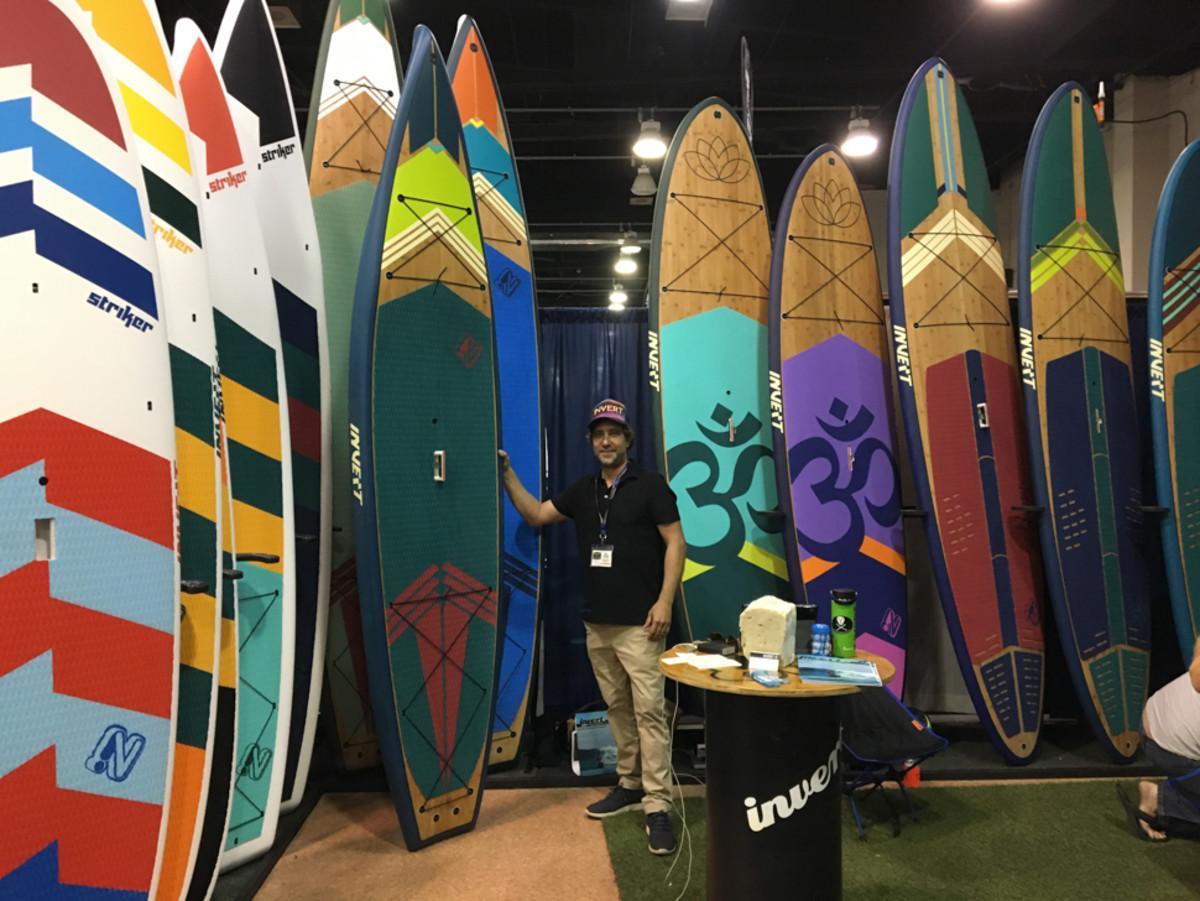 The Invert Trek series is built with one thing in mind: adventure. Tons of storage, dropped cockpit and tough construction make for a line of boards that will inspire you to push the limits of your touring life. We liked the 11-footer, perfect for smaller paddlers that want to wield their own craft both on and off the water.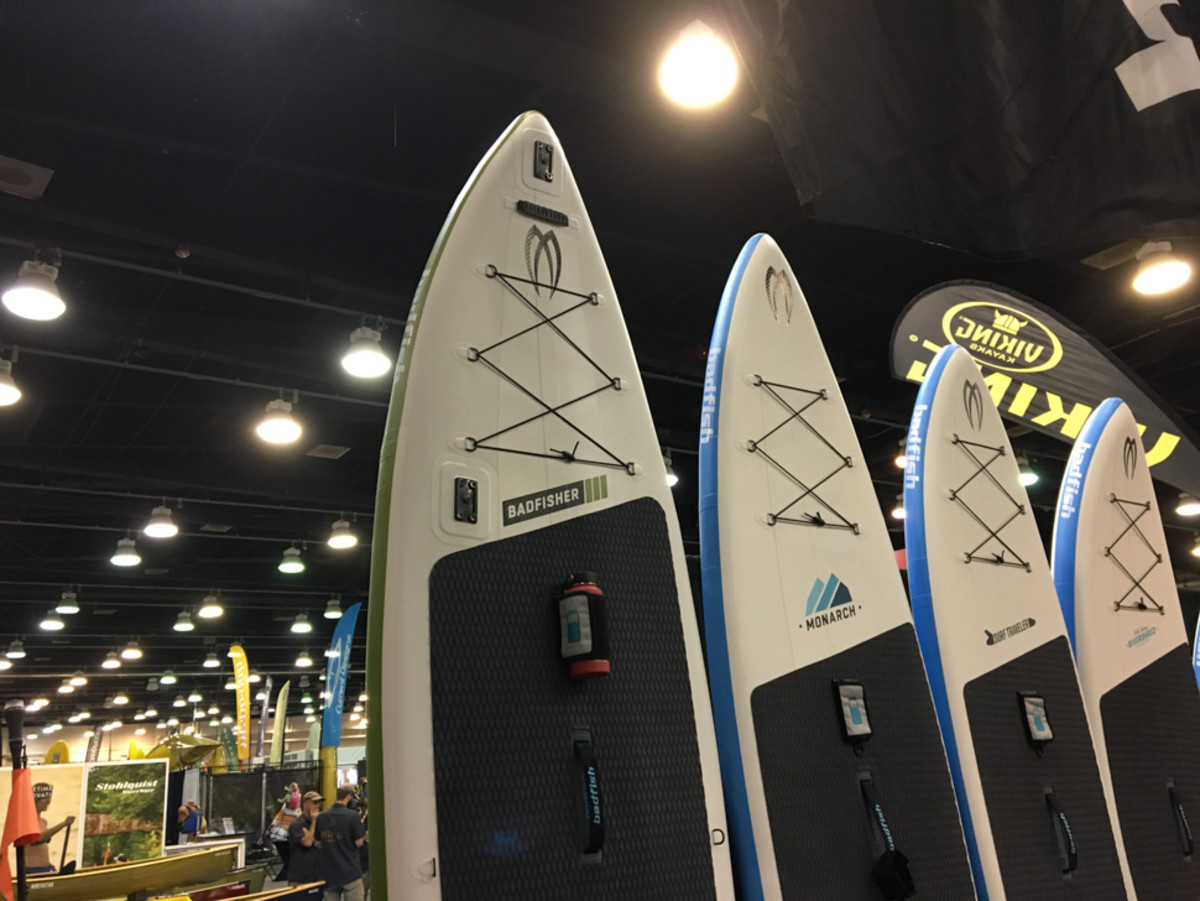 The team at Badfish works hard and plays hard whether it's doing first SUP descents, pushing the level of river surfing or doing self-supported camping missions. They made the Badfisher, a hybrid SUP, with both camping missions and fishing in mind. It's covered in D-rings, has a water bottle holder, is super stable and is fully customizable for rod mounts, etc. The Badfisher is ready to slay your next adventure.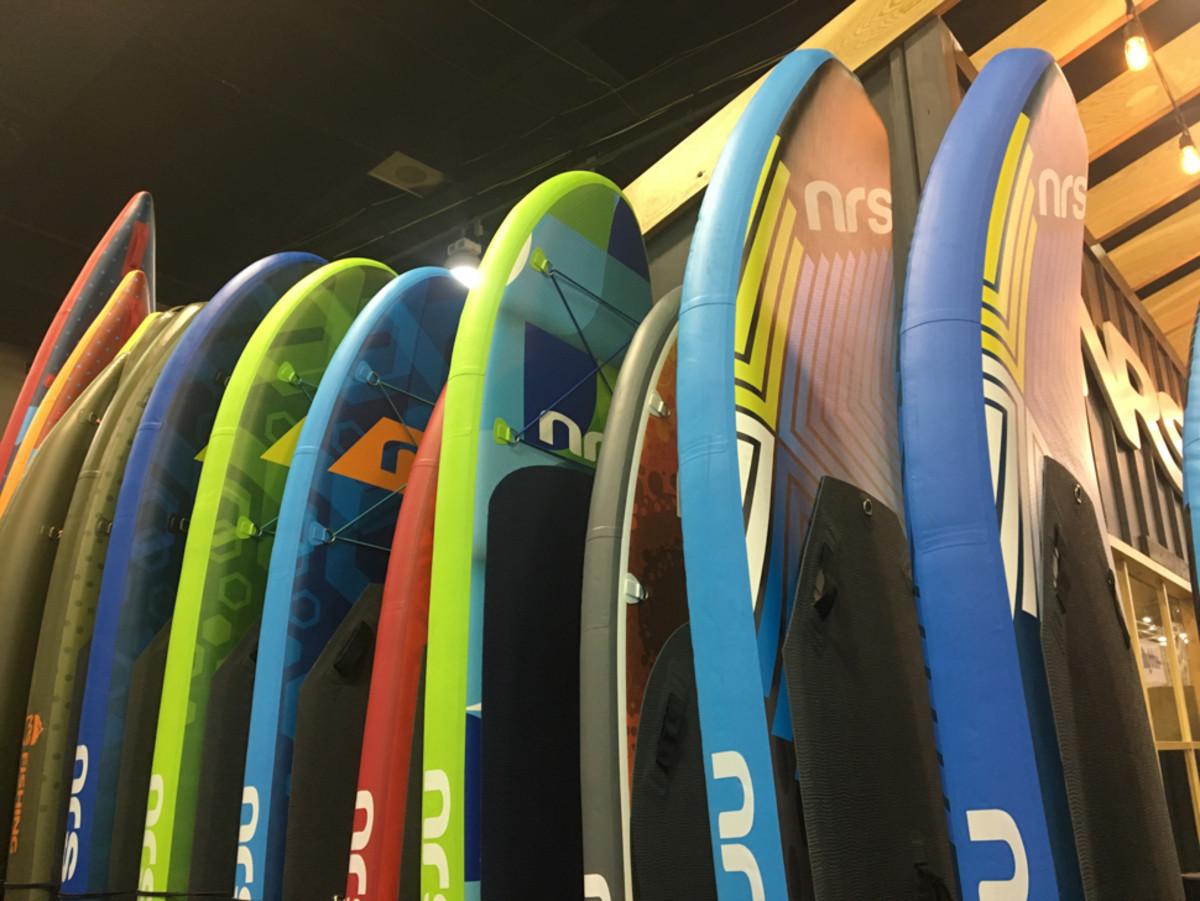 NRS continues their solid lineage of inflatable all-around river SUPs with the Quiver series. These boards have extra rocker, generous width and 20 PSI inflation limit, which means their ready for all your river running needs. And with a three-year warranty and double sidewall construction, it'll take all the abuse that the rio can throw at it.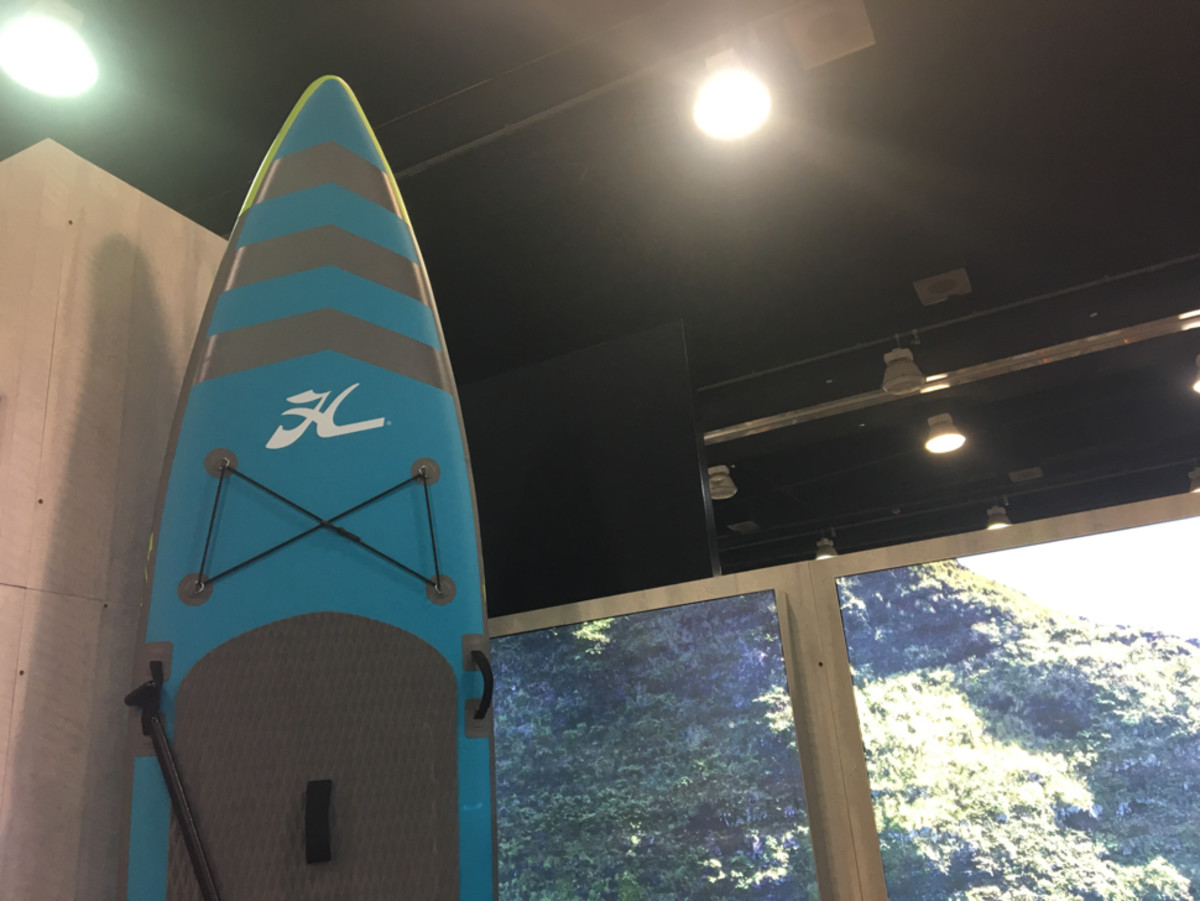 Hobie has always been good about encouraging people to get on the water, whether they're sailors, paddlers or pedalers. Their Ascend Touring boards are a natural extension of that and boast diagonal dropstitch construction, S3 Stability Plate and smart handle placement – a perfect fit for both new paddlers getting on the water or experienced paddlers taking their touring adventures farther.
Werner makes solid paddles, period. Their new Apex Paddle is meant to be as top-notch as their other offerings while coming in at a reasonable price point for a premium paddle. The secret sauce is their power pocket, which they claim has great catch and power phases. It also comes with your choice of shaft, Classic (more flex, less power) and Tech (less flex, more power). Looks like another winner.
MORE
Best Gear from the 2018 Outdoor Retailer.
The article was originally published on Standup Paddling
For access to exclusive gear videos, celebrity interviews, and more, subscribe on YouTube!