The Bike Farm is western North Carolina's homegrown bike park cum nature retreat. Located on 440 pristine acres bordering Pisgah National Forest, the facility, outside the town of Brevard, provides ride-in, ride-out camping and glamping for those wishing to access the hundreds of miles of cross-country and all-mountain terrain that Pisgah is already famous for.
Additionally, The Bike Farm is building what currently doesn't exist in the area: both beginner-friendly singletrack for those brand-new to mountain biking as well as feature-laden progressive trails meant to push riders to new heights.
Area mountain biking is varied, ranging from flowy, fun trails to super-technical backcountry terrain, and an onsite beginner loop lets mountain bike newbies get in on the action. Satisfying downhillers, a gravity trail running 800 vertical feet from the property's highest to lowest points will see new all-new features this summer.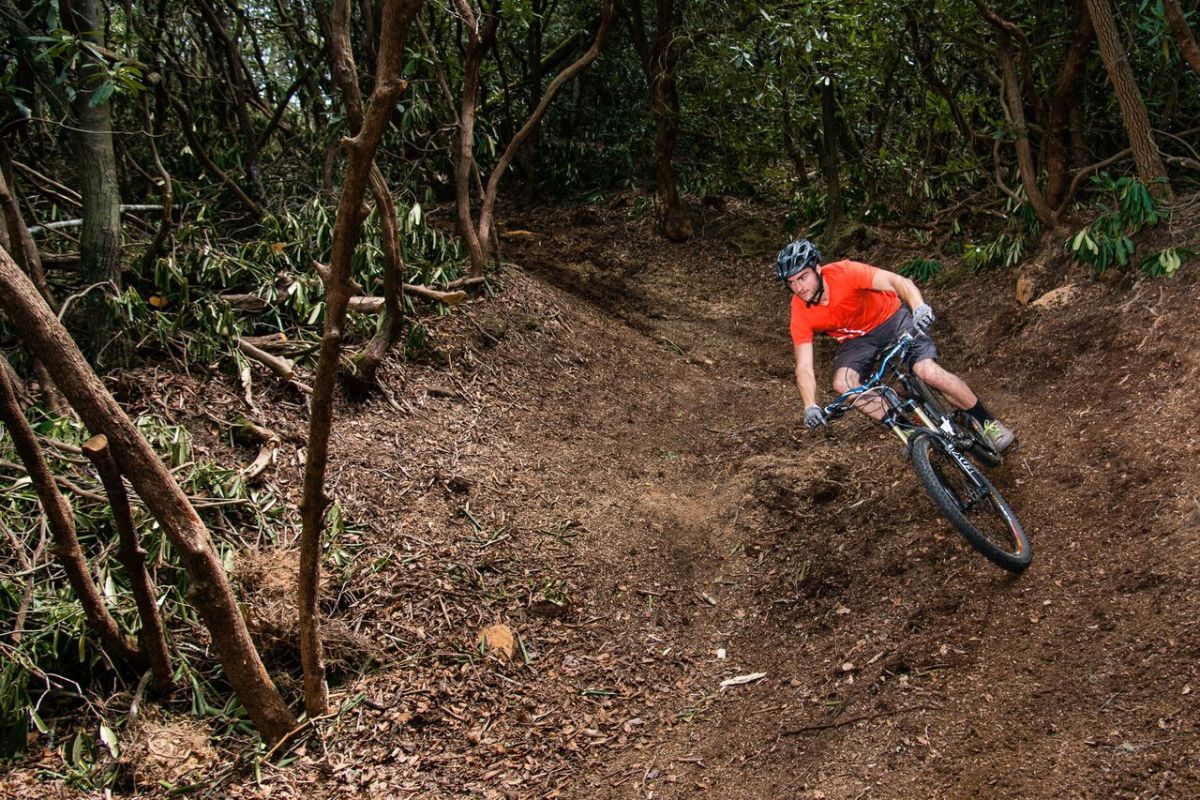 And more is in the works. "This time next year, there will be a pump track and dirt jumps at the bottom of that descent, a natural trail confluence and gathering area alongside a beautiful creek," says Cashion Smith, who runs The Bike Farm with wife and fellow rider Eva Surls.
This season, The Bike Farm crew is starting to run a side-by-side utility vehicle to shuttle folks up to the top. "Our goal is not to move the masses uphill, but make it nearly as fun getting up as it is coming down for a small number of guests," Smith says.
Accommodations on The Bike Farm range from rustic campsites to four-season 16×16-foot tents on raised wooden platforms with screened windows, electricity, queen beds and big decks. "You get to wake up to the sun, birds and breeze and look out your window and see nothing but trees and mountainside," Surls says. "You get the outdoor experience of camping in the woods with the comforts of a bed."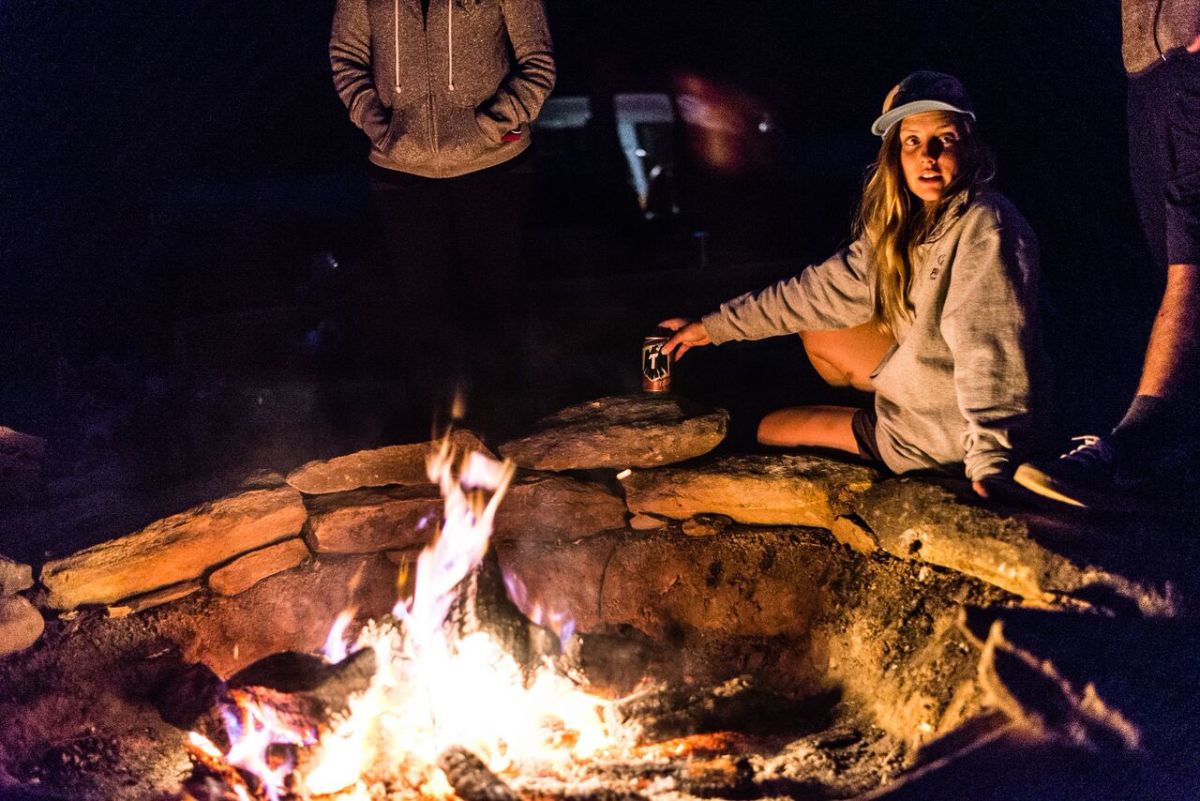 An ideal day at The Bike Farm goes something like this: Show up, drop your bags in the glamp tent, hit the trail, chill at the creek, grill out by the fire pit with other riders, share a few laughs and sleep better than you have in 20 years. Do it all again.
Good beer, too, seems to be a big part of biking in western North Carolina, and The Bike Farm owners revere what many in the exploding local micro-brewery scene do: great water. "As resources become more and more scarce, there is water for life. It's the same reason the beer companies have come here, I imagine," Smith says. "People come here to ride and get turned onto the beer; people come here for the beer and get turned onto the riding. It's a symbiotic relationship."
There's beer, there's bikes, and there's nature as muse. "We want The Bike Farm to be a place where people come to be inspired, to watch riders and dream of riding like them, to push themselves to the next level of their riding, whether they be a 6-year-old or a 60-year-old," Smith says. However, The Bike Farm is also a nature retreat. "We find this area to be the perfect place to check out of ordinary, day-to-day life and tune into yourself and the natural world," Surls says. "We love doing that by bicycle, so that is a big part of our focus, but not our focus entirely. We hope that people who enjoy fly-fishing, hiking, bird watching, climbing and kayaking will all come stay with us."
More from GrindTV
Summer guide to traveling by gondolas
Finding adventure on Colorado's Front Range
Living Local: A summertime guide to Canmore, Alberta
For access to exclusive gear videos, celebrity interviews, and more, subscribe on YouTube!