There's only one place in the Lower 48 where you can experience ice-capped peaks on par with the Brooks Range in Alaska: Glacier National Park.
All 1,500 square miles of rugged wilderness has knife-edge ridges, pristine lakes, and charismatic megafauna (plus a Canadian border to boot). The park was named for the colossal glaciers that carved it millennia ago, and about 25 of them are still in evidence today. But that number is shrinking fast.
Scientists expect nearly all of Glacier's ice patches will disappear by 2030.
"They're going so quickly it kind of boggles the mind," says Pat Hagan, a seasonal ranger who's been working in the park for 30 years. "It's almost like I've lived in geologic epochs rather than years."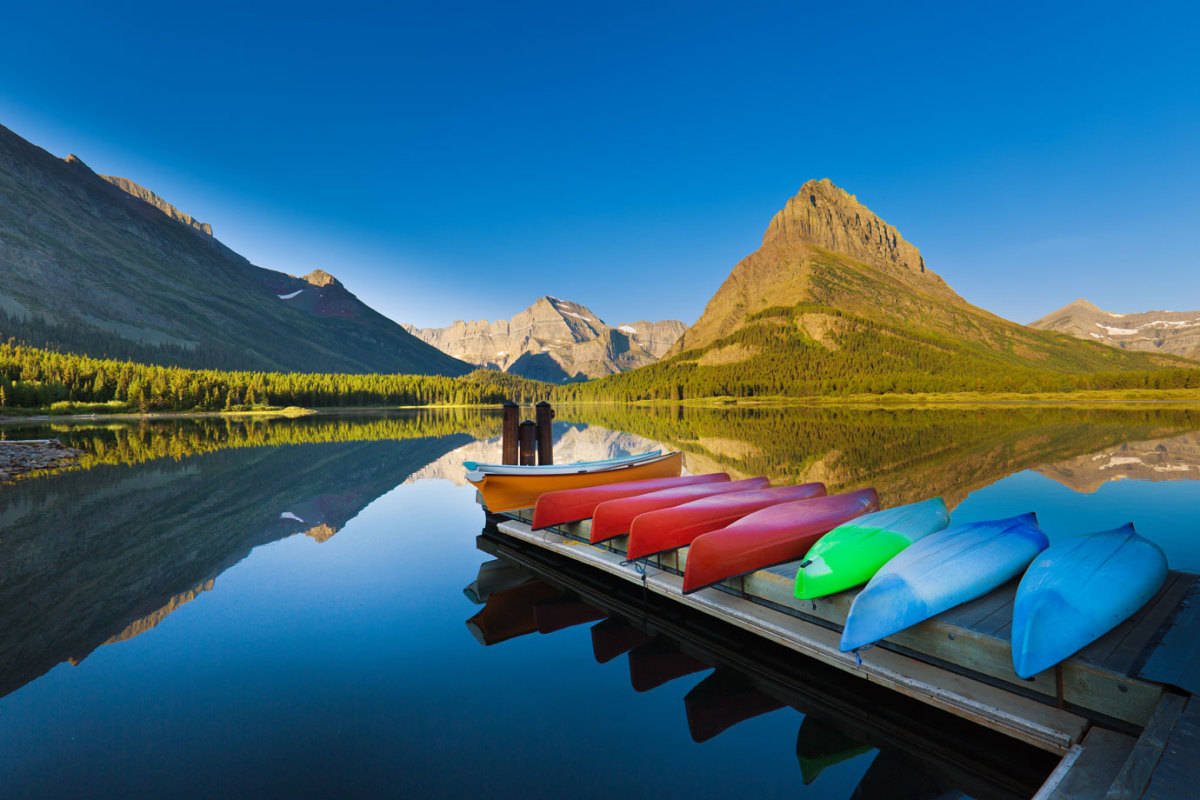 Which is all the more reason to go now. Don't expect solitude. Some 2 million visitors arrive every summer. But most of those people stick to the park's justly renowned thoroughfare: Going-to-the-Sun Road; heavily trafficked hikes like the Highline; and the park's Lake McDonald.
What makes Glacier astonishing is the wilderness. There are over 700 miles of trails, 762 lakes (most of them unnamed), and 208 backcountry campsites in wild country full of grizzlies, lynx, wolverines, and mountain goats. That's where you want to be—with bear spray.
Here's our complete adventurer's guide.
Where to Stay
Base yourself at the classic, century-old Many Glacier Hotel, on the shores of Swiftcurrent Lake (doubles from $165).
Hike Among the Grizzlies
The northeast corner of Glacier is a wild expanse of high peaks and lush river valleys.
"Most people are doing Going-to-the-Sun Road and a little shopping, then moving on," says Hagan. "But in the north, there are so many places to go to get away from it all."
For an out-and-back you won't soon forget, opt for the Ptarmigan Tunnel hike, a 10-mile round-trip over creeks and through huckleberry patches. The trail leads to Ptarmigan Wall, a sheer rock face with a tunnel through it to the immense Belly River Valley. For a multiday trip, connect Glenns, Cosley, and Elizabeth lakes in the Belly River Valley, starting from the Chief Mountain trailhead. Book campsites in advance and make plenty of noise—grizzlies don't like surprises.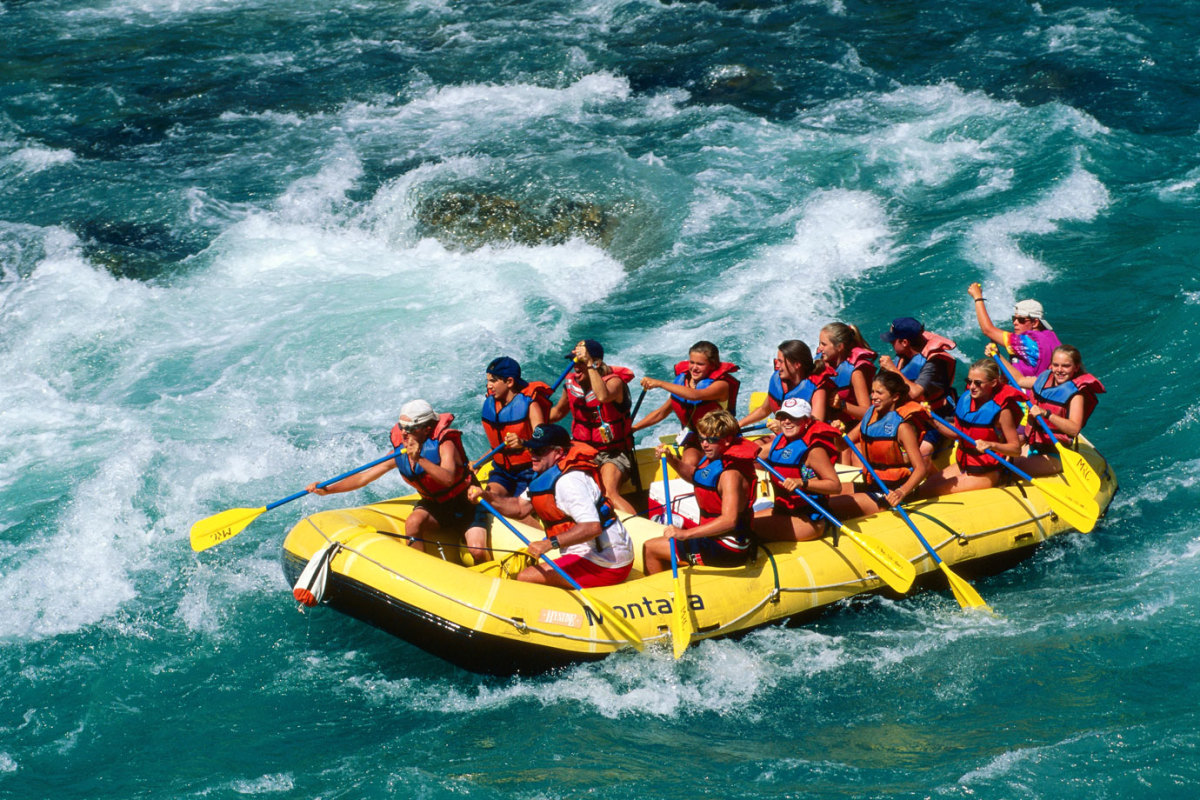 Float the Flathead River
Glacier's northwestern boundary is made up of the wild and scenic North Fork of the Flathead River, a glacier-fed waterway that cuts through 58 miles of fir-and-aspen wilderness. With a group of four or more, you can arrange a custom three-day float trip with the Montana Raft company ($200 per person per day) to see the best of the park's western flank from the comfort of a raft. The water is mellow — Class II riffles bend through gentle braids—but the scenery isn't. To the left rises the majestic, snowcapped Livingston Range, towering up to 10,000 feet into the sky. Dinner is steak and salmon on the riverbank. Bring a fly rod: The river's full of eager cutthroat trout.
For access to exclusive gear videos, celebrity interviews, and more, subscribe on YouTube!