Words by Rebecca Parsons
Paddlers know plastic is bad for the ocean. But far fewer know exactly what makes it so destructive.
Plastic was invented in 1907 and while it was once considered the greatest invention of the human race, it has quickly become one of our greatest problems. Plastic is derived from petroleum, a liquid mixture of hydrocarbons that is extremely difficult to break down. In general, plastics take anywhere from 450-1000 years to decompose, meaning that every single piece of plastic ever created is still in existence today.
Just take a moment to think about that.
Not to mention, plastic production process is extremely harmful to the environment. From the extraction of materials to the actual production of products, the emission of fossil fuels pollute both the air and the ocean. When you take a look at the gear required for SUP — such as a board, paddle and swimsuit — the majority of it is derived from plastic. Ultimately, your gear will wear out and wind up in a landfill or worse, the ocean.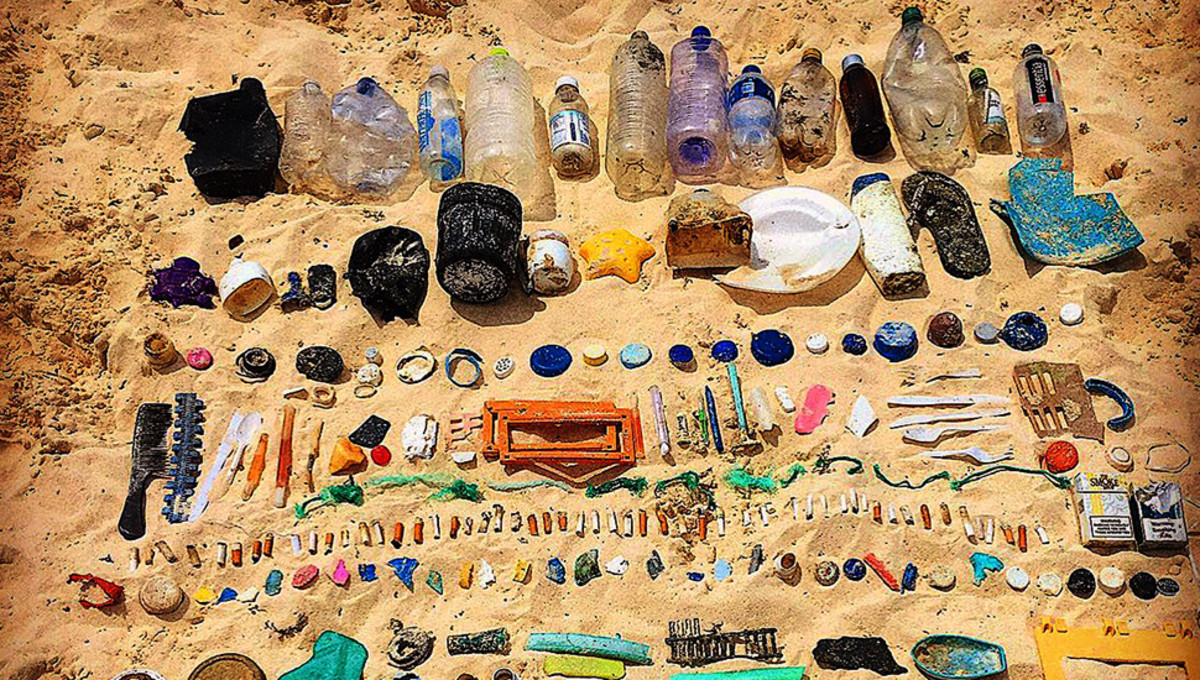 Once these plastics enter the ocean, they pose a threat to marine life through possible ingestion or entanglement. Many organisms become trapped in ocean plastics and ultimately lose their lives. Alternatively, when marine organisms consume plastic, it poisons them and makes its way up the food chain and onto our plates. According to the National Institute of Environmental Health Sciences, roughly 93% of Americans have BPA in their systems.
"As a water person, a concern for our ocean playground should be innate," says Christian Shaw of Plastic Tides, a nonprofit dedicated to spreading awareness of plastic pollution through SUP. "Everything is connected and many of the actions we take on land endanger the place we love most."
According to the Surfrider Foundation, approximately 18 billion tons of plastic pollution enter the ocean each year. By 2050, it is predicted that there will be more plastic than fish in the ocean. Luckily, there are eco-conscious companies dedicated to sustainable manufacturing processes and removing plastic waste from the ocean.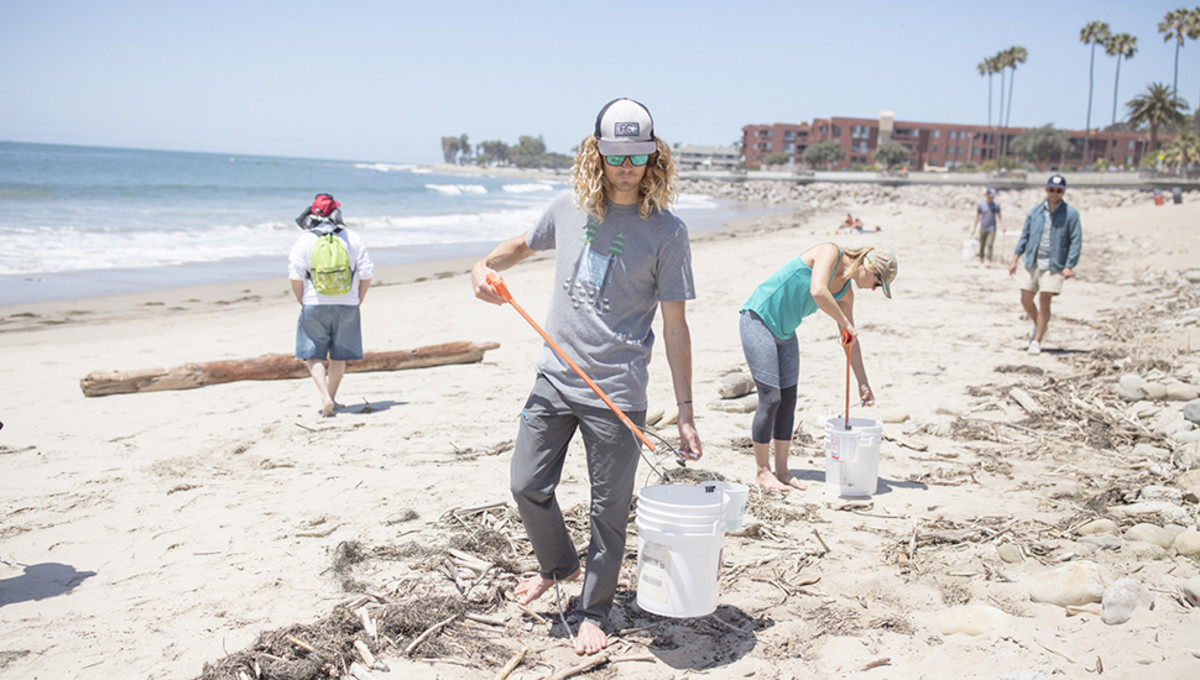 We were recently invited on a trip to the Channel Islands with a team of surfers, paddlers and activists where we dove deep into the plastic pollution problem and explored possible solutions. While it may seem like a lot of doom and gloom, it's comforting to know that there are nonprofits and manufacturing companies out there dedicated to the preservation of our oceans. Two good examples are Bureo and Costa.
Bureo was founded in 2013 by four friends, united by a fierce desire to protect the ocean. Fishing nets account for 10 percent of ocean plastic pollution and have been found to be four times more harmful than all other forms of plastic pollution. Armed with this knowledge, the Bureo team ventured to Chile where they partnered with local fisherman to collect and repurpose nets through their NetPlus program.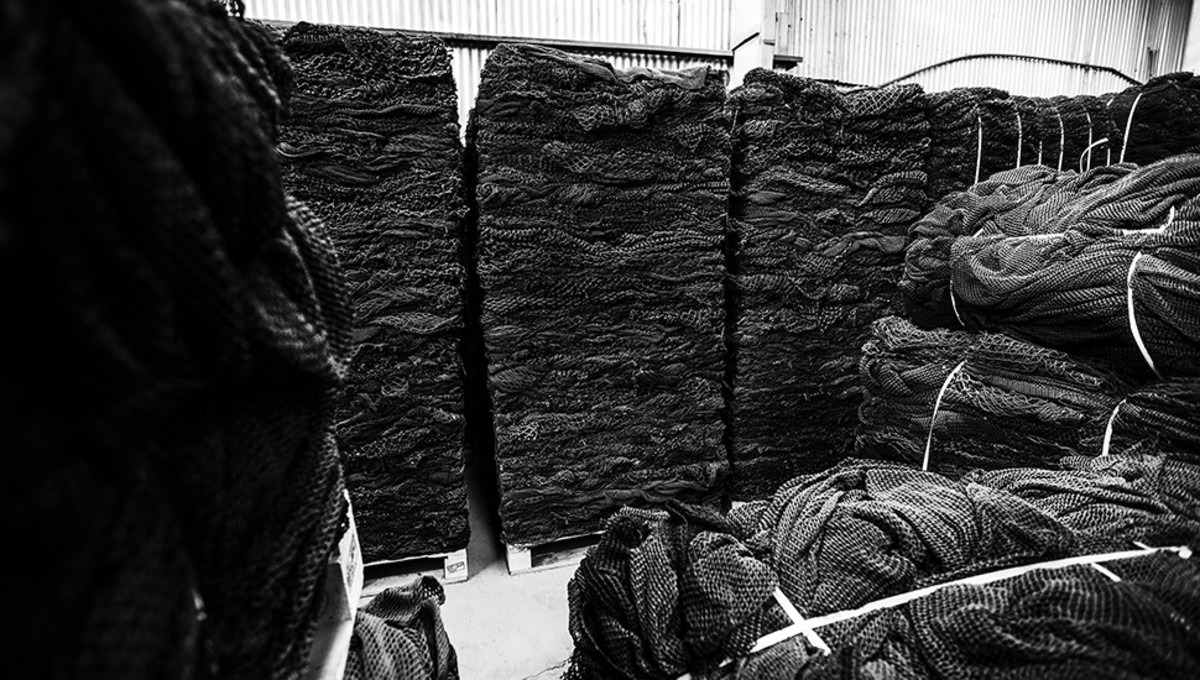 Nets that previously would have ended up in landfills or the ocean are now washed and broken down into pellets, ready to be transformed into gear. Bureo has partnered with a number of forward-thinking companies to help them reduce their carbon footprint by manufacturing gear from upcycled fishing nets.
Recently, Bureo partnered with Costa Sunglasses to incorporate their recycled fishing nets into a line of sustainable sunglasses. The Untangled Collection includes five different styles and every part of the glasses is recyclable and sustainably-made. In addition to the Untangled collection, Costa incorporated a Kick Plastic campaign into their business model in 2015. Through the campaign, Costa strives to minimize the amount of plastic they use, as well spread awareness and spark change in the world.
"Our partnership with Bureo was a natural fit," says Todd Barker, Costa's Coastal Marketing Manager. "We were intrigued by the products they were making out of recycled fishing nets and the recycling process to upcycle what would be discarded nets. We didn't see any reason why we couldn't make a responsible line of Costa sunglasses while still providing superior lens quality, durability and clarity."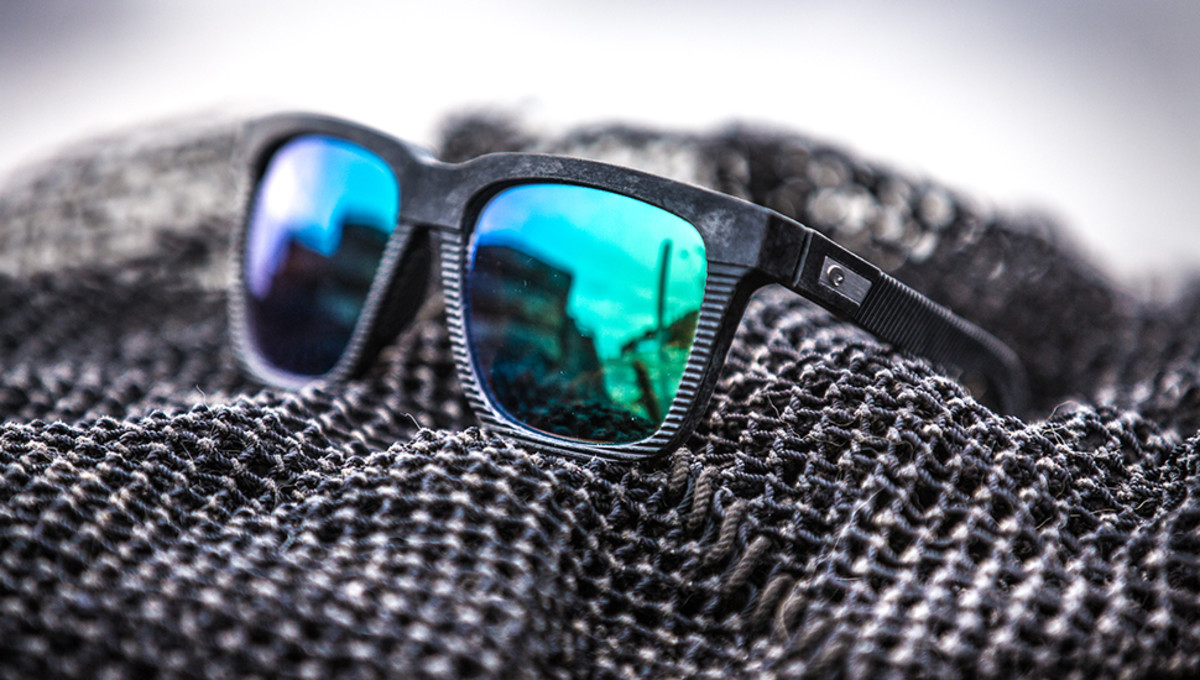 Bureo and Costa are just two of a number of companies that have joined the sustainability movement. Hopefully more will follow. As an individual, it may seem like a daunting challenge but doing something as simple as picking up a few pieces of trash when you paddle can make a big difference.
"Be aware of single use plastics and make an effort to reduce your use," suggests Shaw. "Look to buy locally and sustainably produced food whenever possible. You may not feel that you have an impact, but our collective efforts as consumers can drive industry to find better and better solutions."
Related 
The article was originally published on Standup Paddling
For access to exclusive gear videos, celebrity interviews, and more, subscribe on YouTube!