Sixty-four teams have already been wiped out of the NCAA Tournament, and while yours (be it your bracket or alma mater) was likely one of them, there's plenty of tremendous basketball still to be played. No. 1 seeds Kentucky and Wisconsin meet in an epic rematch of last year's semifinal Saturday night right after No. 1 Duke takes on No. 7 Michigan State in Indianapolis. The winners tip off for the title Monday night at Lucas Oil Stadium, though most people aren't happy the games are still scheduled to be played there. But even if the games are played on Mars, these four guys will determine how the rest of the bracket gets filled in.
Frank Kaminsky, senior forward, Wisconsin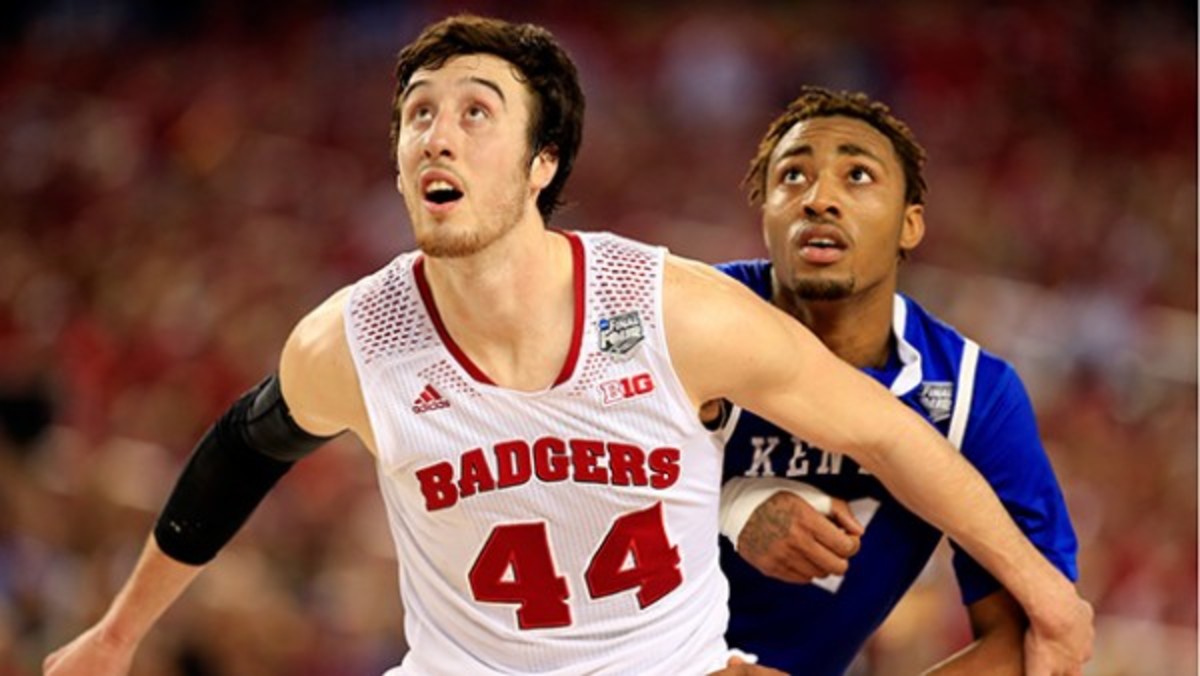 "Frank the Tank" has been a dominant force for the Wisconsin Badgers, a team that's provided as many viral moments off the court as they have on it. If you've been anywhere near Twitter or Facebook the last two weeks, you've heard of them: the selfie-taking, big-word-using grab bag of bromance that's looking for revenge over Kentucky, the team that knocked them out of the Final Four last season. Don't let the clownish exterior fool you. Kaminsky, a seven-footer from outside of Chicago, is an assassin on the court.
Karl-Anthony Towns, freshman forward, Kentucky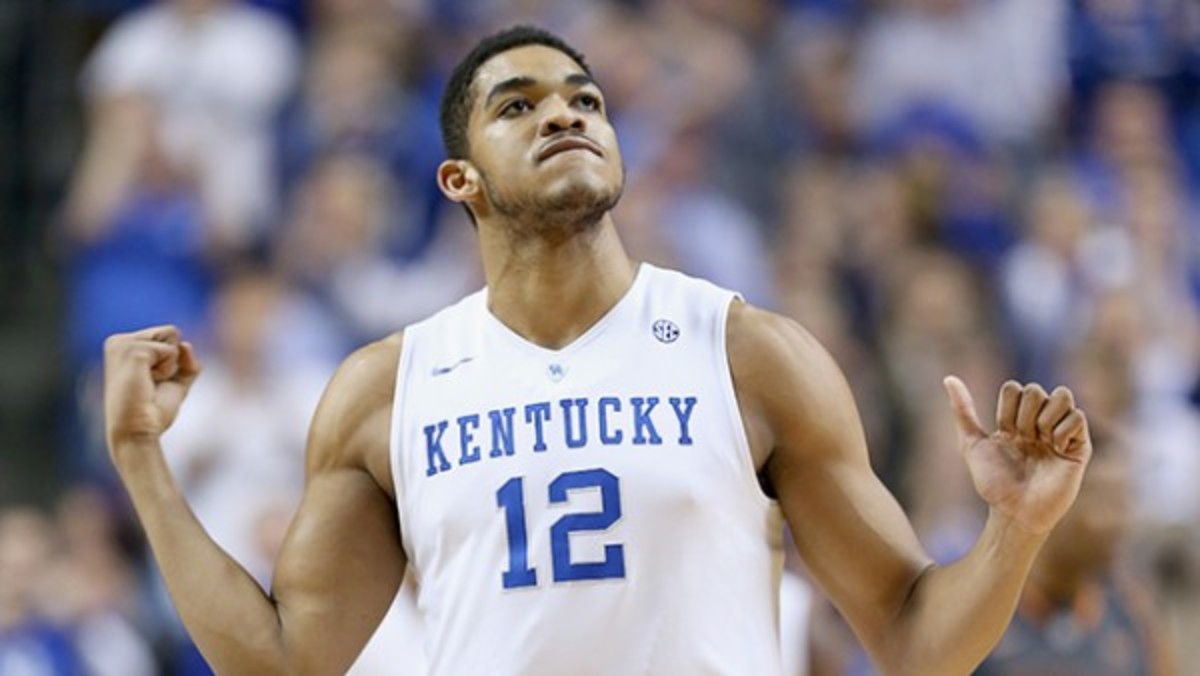 The freshman is projected as an NBA Lottery pick in a few weeks, possibly No. 1 overall, so you may want to keep an eye on him. He'll be the 6-foot-11 forward beasting in the paint. The best player on the best team in college basketball, Towns was unstoppable against Notre Dame last week, almost single-handedly saving the Wildcats' perfect season. He is to John Calipari's still-undefeated Kentucky team what oxygen is for the rest of us.
Denzel Valentine, junior guard, Michigan State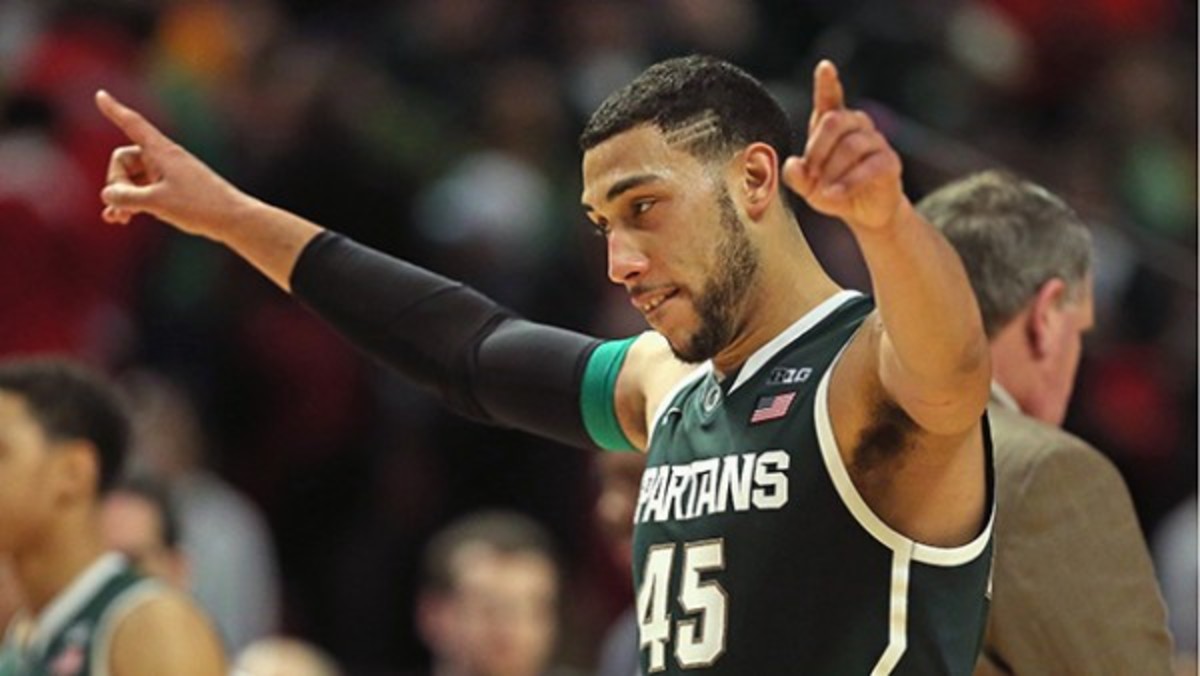 The Spartans are playing this year's version of the School Nobody Thought Would Be Here, despite Coach Tom Izzo's penchant for Tournament runs (including seven Final Fours since 1999). But here they are at the end of a gutty road through No. 2-seed Virginia, No. 3-seed Oklahoma, and No. 4-seed Louisville. Michigan State students are so enamored with this team, they're staging bagel riots after big wins. Valentine, a Lansing native and the the No. 2 Denzel in Google searches right now, is the heartbeat of the only underdog still standing.
Jahlil Okafor, freshman center, Duke
Along with Towns, the 19-year-old big man from Chicago will be selected with one of the first few picks of the NBA Draft. With the possibility of the downtrodden Knicks, Lakers, and Sixers being his next team, Okafor might want to enjoy this time at Duke, a perennial-winner that has played in 20 straight tournaments and 12 Final Fours under coach Mike Kryzewski. Okafor has had a rough ride through the tournament so far, but will have the opportunity to forge his own Blue Devils legacy with his performance in Indianapolis.
For access to exclusive gear videos, celebrity interviews, and more, subscribe on YouTube!