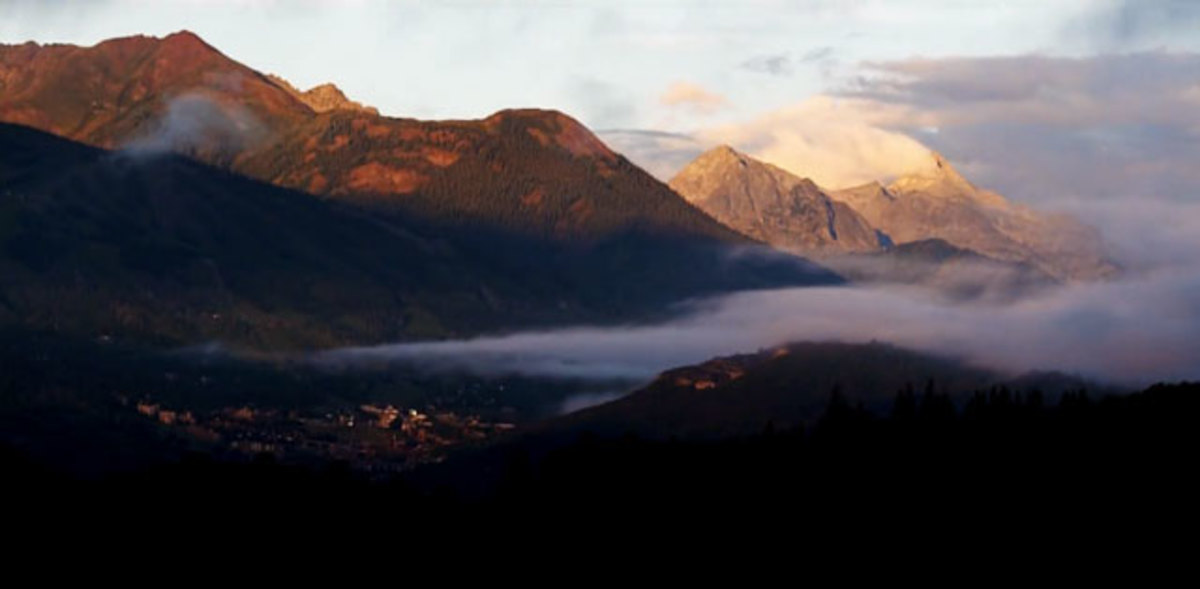 In terms of mountain biking, Colorado has it all—the terrain, the riders, the culture, the history. You name it, they have it. Home to the Mountain Bike Hall of Fame, the state has capitalized on its endless mountain terrain and numerous resort offerings to become a hot-spot for lift-accessed downhill riding. With so many options, it was hard to group Colorado into a region for a recent ranking of mountain biking parks that the website Mountain Advisor put together, so they gave the state its own category.
From high-altitude big-mountain, to technical, flowy freeride, to sweeping views and meandering trails, Colorado mountain bike parks have a little something for everyone. Here are five reasons why Mountain Advisor is waxing poetic over the Centennial State.
[This story was originally published in Mountain Advisor]
<iframe width="640″ height="350″ src="//www.youtube.com/embed/VjhGIdj7Cmg" frameborder="0″ allowfullscreen></iframe>
Bike Granby Ranch may not be on your radar, but its former alias, SolVista Bike Park, should be. Granby Ranch picked up where SolVista left off, offering 13 sizable downhill and lift-serviced cross-country runs that Bike Magazine's Heavy Pedal Tour described as "rowdy." This hidden gem hosted the 2009 and 2010 USA Cycling National Championships and is only 30 miles from Trestle Bike Park, but you'd hardly know it with the crowds—or lack thereof. Coast down Silky Johnson, a berm-filled intermediate ride as smooth as its name, or sink your teeth into a high-intensity Tron and some technical ladder drop combinations that require serious focus. Granby Ranch hosts an enduro and downhill race series throughout the season, but is only open from Thursday until Sunday, so plan accordingly.
Day Pass (Thursday/weekend): $18/$28
4) Evolution Bike Park, Crested Butte
<iframe width="640″ height="350″ src="//www.youtube.com/embed/aW_yt_pJm4c" frameborder="0″ allowfullscreen></iframe>
Crested Butte has history going for it—the oldest mountain bike club in the world, CBMBA, the world's first mountain bike festival, and the Mountain Bike Hall of Fame—but it doesn't want you thinking it's a thing of the past. Crested Butte's Evolution Bike Park touts 14 trails—seven of which are downhill specific—and over nearly 3,000 vertical feet of lift-accessed goodness. Gravity burners like Avery and fan-favorite Timeline provide challenges for the speedsters with a technical edge. The area's sole double black diamond trail, Psycho Rocks, may be one of the most aptly named runs in mountain biking, as there are quite a bit of rocks and just enough crazy to keep your hands firmly glued to the handlebars. This year Evolution adds a green trail, Downtime, to separate uphill and downhill traffic, a new uphill trail, Up and Away, and additional features in the lower part of the popular Avery Trail.
Day Pass: $32
3) Keystone Bike Park, Keystone
<iframe src="https://player.vimeo.com/video/68954810″ width="640″ height="375″ frameborder="0″ webkitAllowFullScreen mozallowfullscreen allowFullScreen></iframe>

If you're in the market for high-altitude downhill, don't overlook the Keystone Mountain Bike Park. With a chairlift that tops out at over 11,600 feet, Keystone is home to thin air and gripping singletrack. Unlike some of its more manicured Coloradan counterparts, Keystone embraces the rocky side of its Rocky Mountain heritage, with several areas of naturally rough terrain providing a natural riding experience. For advanced riders, runs like Paid-n-Full and TNT have a number of jumps and technical rhythm sections (as well as a one-of-a-kind corkscrew ladder bridge). Drop Zone is another "can't miss" for the gravity fighters. Those looking to enjoy their afternoon or ease into the heavier riding can take in views of Lake Dillon as they meander down beginner runs that top out at 7 miles of distance. Newsflash: that's a lot of downhill time! If you have to pick a weekend, plan your trip around the Bluegrass & Blues Festival in early August for good music and better beer.
Day Pass: $39
2) Trestle Mountain Bike Park, Winter Park
<iframe src='http://www.vitalmtb.com/v/13916?width=780&height=440′ width='640′ height='440′ frameborder='0′></iframe>
Part of the area dubbed "Mountain Bike Capital USA," Trestle Mountain Bike Park is Winter Park's claim to the mountain bike throne with 27 downhill and freeride trails and 33 miles of total terrain. Built by the same Gravity Logic crew as Bike Snowmass, Trestle ups the ante with its newest freeride trail, Cruel and Unusual. The run requires some serious commitment with several ladder drops and gap jumps at high speeds. Trestle 101 clinics are available daily and are actually a great way for even the advanced riders to increase their skill base and learn the mountain before tackling options like the 1,700 vertical foot race course. For those who need a little more than speed-induced adrenaline, Trestle connects with more than 600 miles of cross-country terrain in the bike-rich Fraser Valley. If you're planning a trip to Winter Park, make sure to check out the Colorado Freeride Festival, oft considered one of the best mountain bike competitions in the U.S.
Day Pass: $39
<iframe src="https://player.vimeo.com/video/48316868?title=0&amp;byline=0&amp;portrait=0″ width="500″ height="282″ frameborder="0″ webkitAllowFullScreen mozallowfullscreen allowFullScreen></iframe>
With more than 50 miles of trails, this central Colorado resort is chock full of riding options. Designed by Gravity Logic, the same crew that put together the trail systems at Whistler and nearby Winter Park, Bike Snowmass offers singletrack, cross-country, freeride, and downhill for all ability levels. The crown jewel of the Bike Snowmass operation is the new downhill trail Valhalla. Opened in 2012, the run features 1,400 feet of vertical spread over 2.5 miles with a series of freeride features ranging from table tops to wooden wall rides to high speed flow sections. Beginners and experts alike can access the trail system via Elk Camp Gondola, with more experienced riders then grabbing a lift to the top via Elk Camp Chairlift. While experts have plenty to keep them busy, beginners will enjoy trails like Easy Rider, a 2.7-mile downhill run that winds through aspen forests and open meadows.
Day Pass: $52
[This story was originally published in Mountain Advisor]
For access to exclusive gear videos, celebrity interviews, and more, subscribe on YouTube!