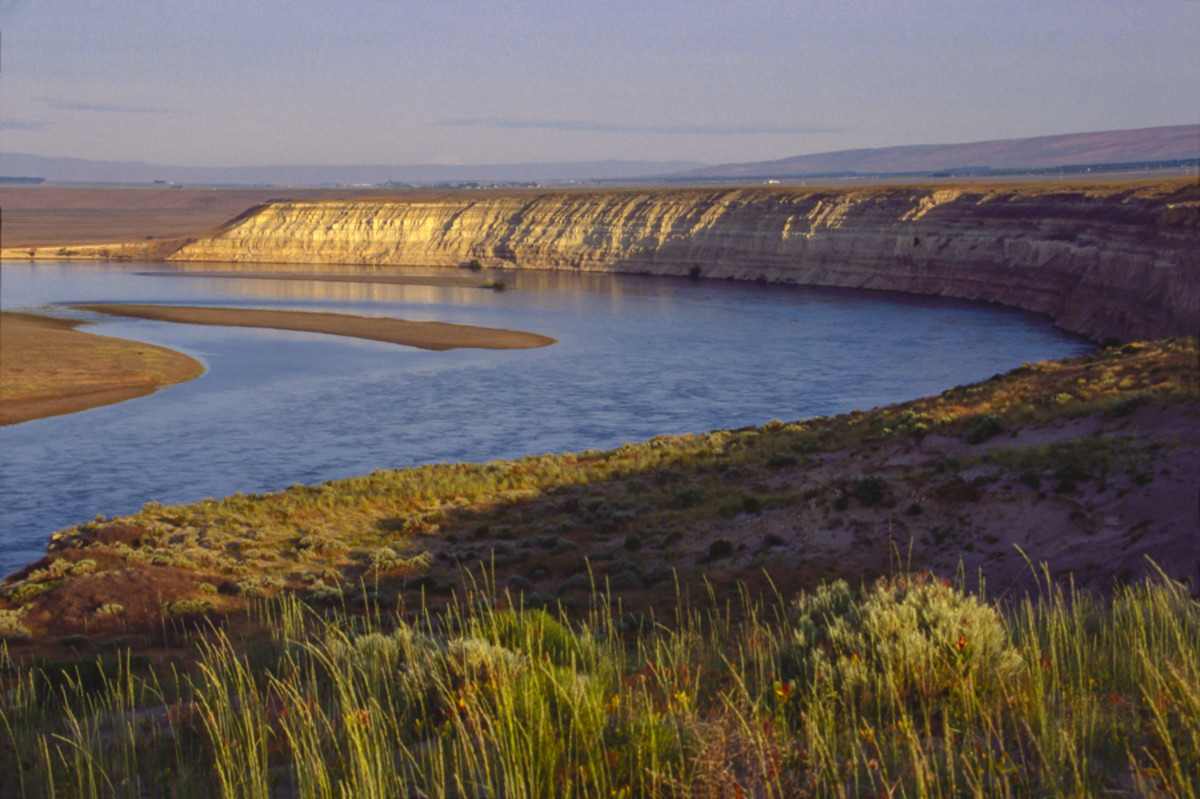 The Hanford Reach, Washington
No, you don't want to think about what's in the 177 underground tanks on river right (53 million gallons of high-level nuclear waste leftover from America's most prolific nuclear bomb-making complex). These days, the good folks at the Hanford Site spend most of their time cleaning up the mess left by the nine Cold War reactors and five plutonium enrichment plants along this scenic 51-mile stretch of the Columbia River in Southeastern Washington.
In 2000, President Clinton created the 195,000-acre Hanford Reach National Monument, opening 70,000 acres of the area to the public, including the last non-tidal, free-flowing section of the Columbia in the country, which runs from Priest Rapids Dam to Richland, Wash.
Although paddling here comes with caveats – no camping, except on state land near the Ringold Fish Hatchery (though a boat-in campsite has been proposed at White Bluffs); the U.S. Department of Energy Hanford Site to the west is strictly off limits; and you're only allowed ashore in the Wahluke Wildlife Area – it also comes with plenty of unique paddling attributes. Since it was off limits to humans for so long, it's become a Mecca for wildlife with its sagebrushed steppes home to deer, desert elk, coyotes and more. Above, you'll find everything from eagles and great blue heron to pelicans and Caspian terns, while below your hull you can fish for trophy bass, steelhead, ancient white sturgeon and Chinook salmon spawning their way upstream. The area's nuclear background has also spelled the stretch from being dammed, leaving it to flow free. –EB
The article was originally published on Canoe & Kayak
For access to exclusive gear videos, celebrity interviews, and more, subscribe on YouTube!