Getting outside is all the rage right now; in fact, the proliferation of inspiration has caused National Park attendance to skyrocket and more people than ever are seeking peak experience in nature. That obsession comes with an equal amount of dedication to procure the right gear for the job – be it a new pair of boots that don't rub the wrong way or a warmer wetsuit with an added millimeter of insulation.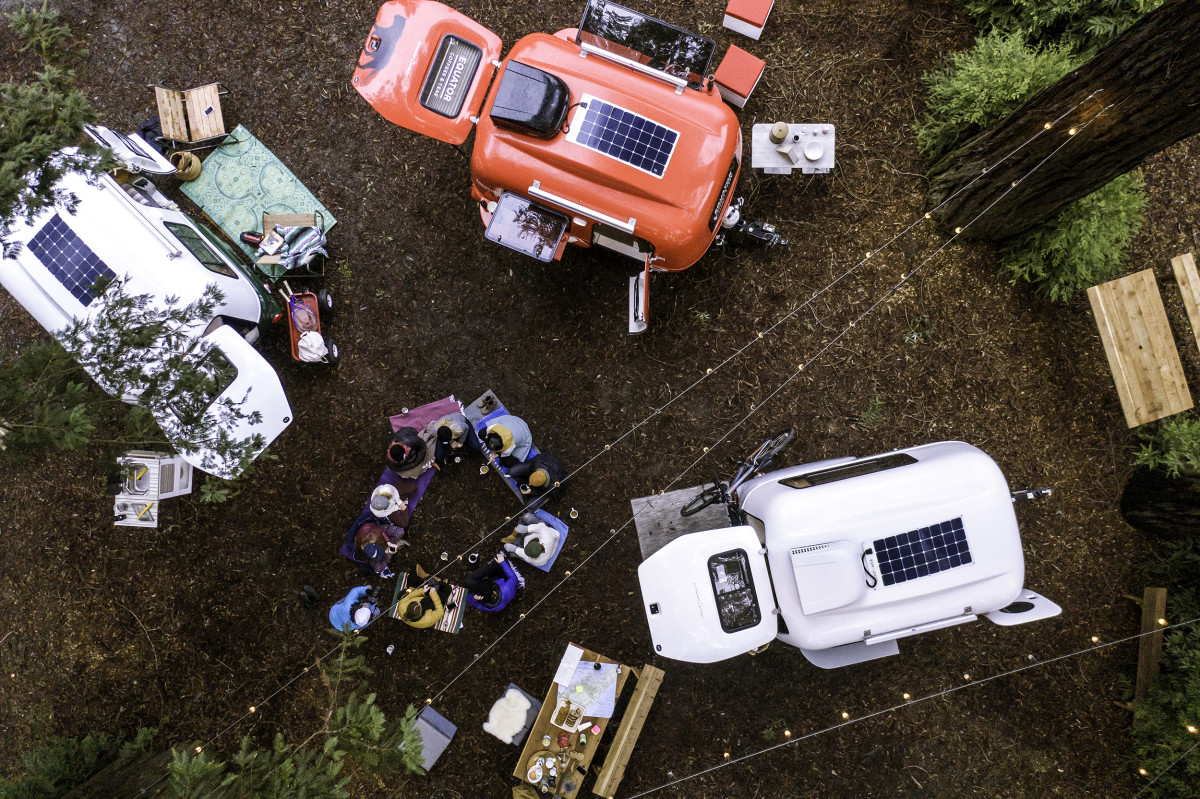 Thanks to road trips and vanlife popularity, recreational vehicles are also enjoying a resurgence. The growing popularity of rolling up your sleeves and restoring an old trailer is as trendy as ever, but some adventurers may seek an alternative version of that retro aesthetic. This is where Happier Camper comes in.
"The global market is trending toward smaller and more flexible RVs and away from the large vehicle pushers," says co-founder Wil Sarmienti when asked what inspired Happier Camper's vintage flagship design, the HC1. "From Millennials to Empty Nesters, there's a wider demographic that is increasingly nomadic, value conscious and entrepreneurial. People see that in us and they want to be a part of something unique."
Nothing is more salient than nostalgia, so it's no wonder that the crew at Happier Camper started their original rental business by breathing new life into a classic Canadian Boler trailer. It didn't take long for founder Derek Michael to recognize the limitations of the cool-looking but tight design, especially between the relationship of its amenities and storage in the cramped living quarters. Kitchenettes and tables were fixed in place and most manufacturers assumed their customers would just figure out where to cram their bikes, motorcycles and camping gear instead of offering options.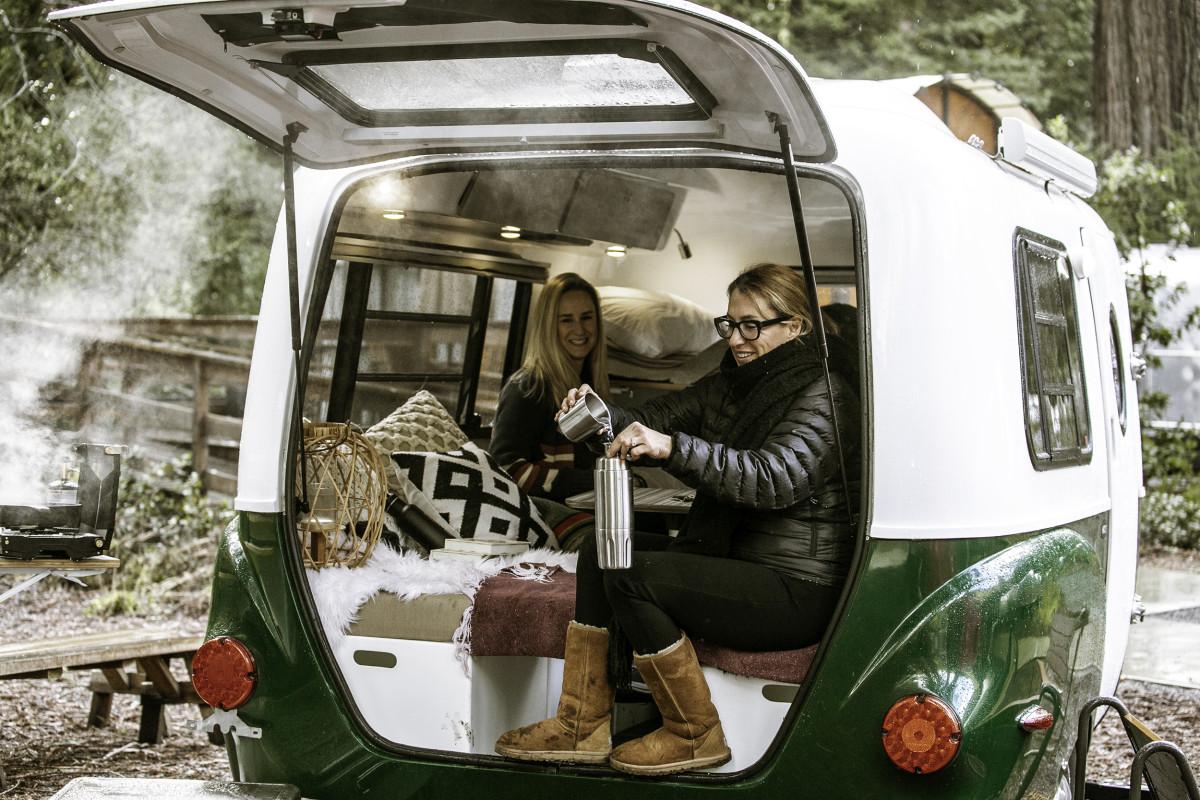 With the launch of the HC1 – Happier Camper's first production model – Michael and Sarmienti also knew they had to respond to the sensibilities of the contemporary weekend warrior, the unemployed road-tripping Millennial, as well as everyone in between. So they "merged the aesthetic of the classic vintage trailer with the current needs of the customer," added Sarmienti.
The HC1 is made to roll with most vehicles weighing in at an ultra-light half a ton, about the same as four adults loaded down with gear in an SUV. It cruises on a sturdy reinforced tube frame and on the outside takes cues from durable marine-quality parts and accessories. Rear stabilizing jacks, an electronic braking system, panoramic windows, dimmable LED lighting and the Adaptiv modular interior all come as standard options with seven exterior colors to choose from.
Made of highly durable weather-resistant molded plastic, the Adaptiv cubes can be shifted around and snapped together like a game of Tetris maximizing storage space while leaving plenty of room for larger items such as motorcycles and kayaks. After you park the mobile homestead, your options are endless. The cubes can be combined to create a comfortable queen-sized sleeping area or moved outside for fireside lounging.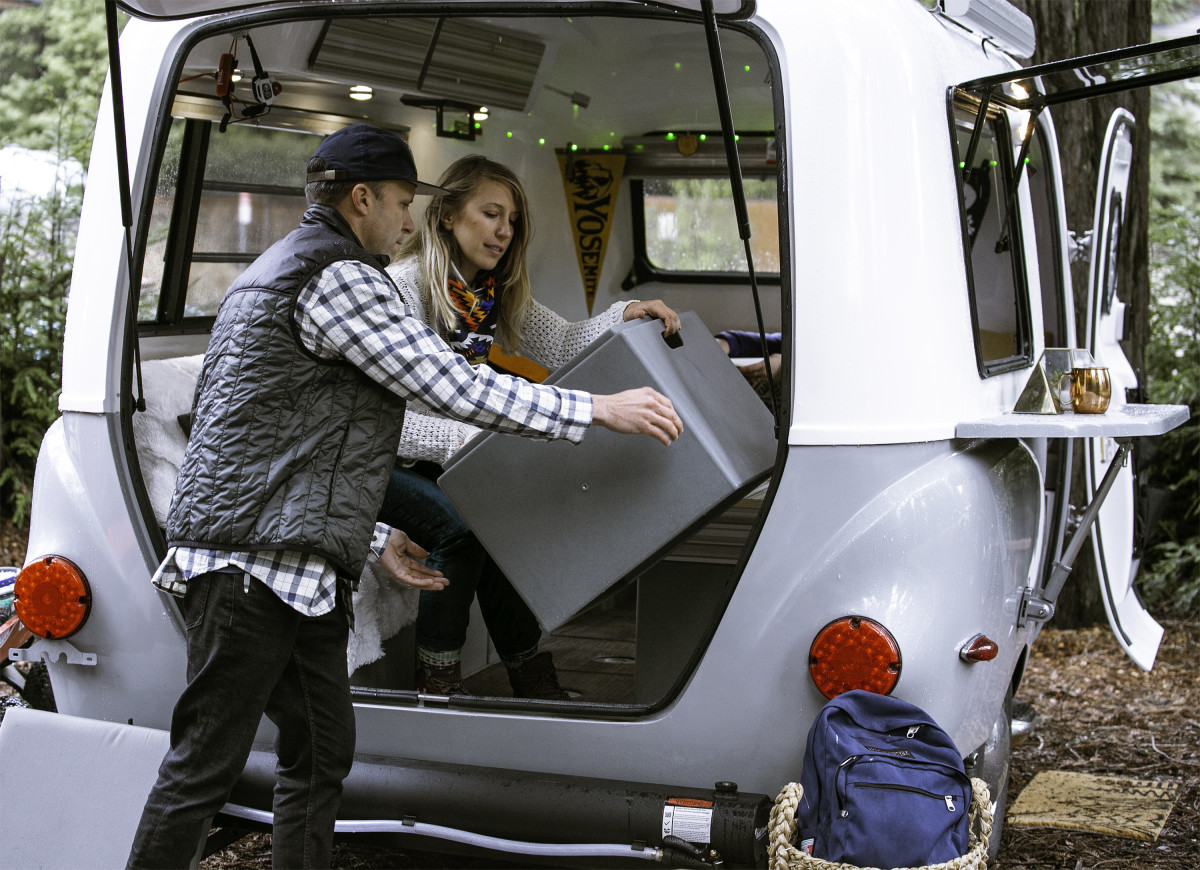 With almost 400 campers on the road today, several happy travelers have gone the distance with the HC1. Testimonials include a yoga instructor who wanted to be nomadic so she used an HC1 as a traveling practice for over a year. Others found freedom in long hauls across Canada and Alaska with many road-trippers reporting that they had to seriously reconsider their priorities before returning to regular life.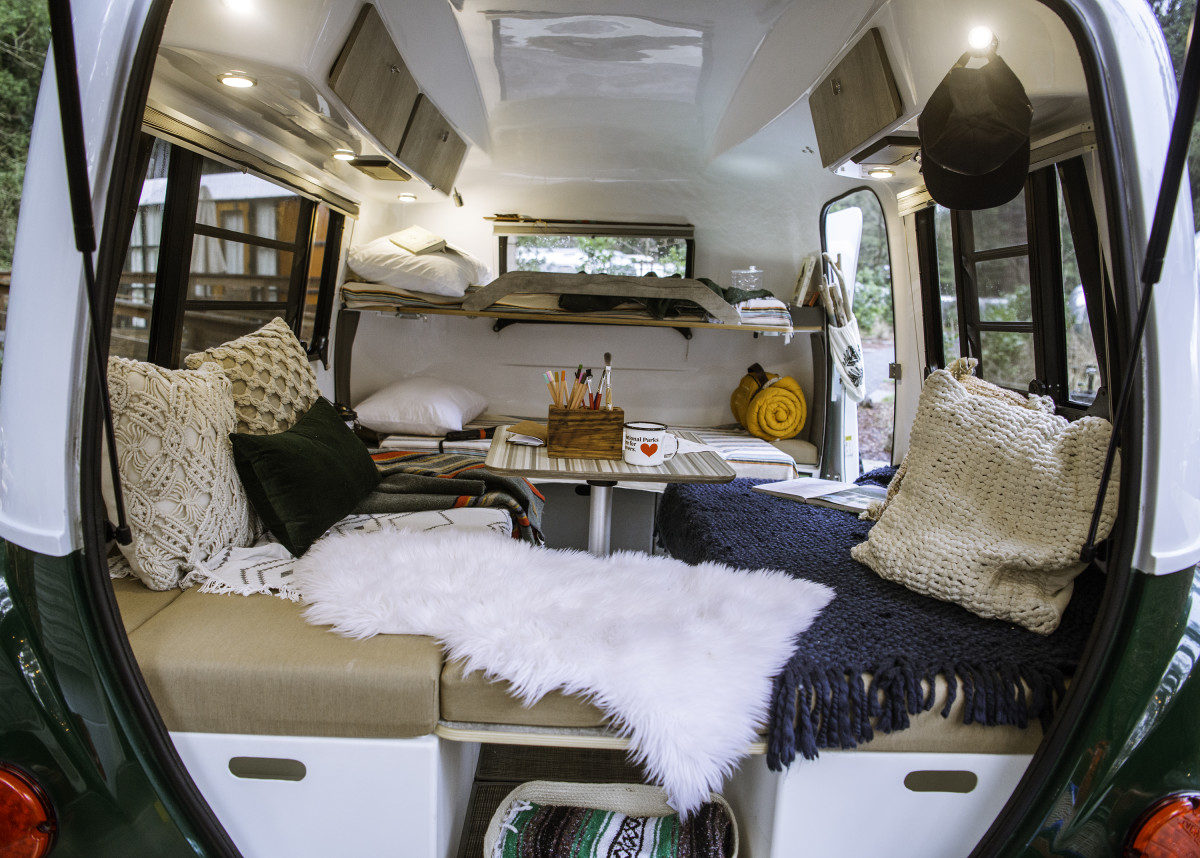 This year, Happier Camper gives us more reason to hit the road with a larger version as well as a pared down "rolling bed" to appeal to the teardrop trailer crowd. With three models to choose from, you won't have a problem finding the one that's right for you. The only challenge will be finding time for that extended vacation.
Customize yours at Happier Camper.
All Photos Courtesy of Happier Camper.
For access to exclusive gear videos, celebrity interviews, and more, subscribe on YouTube!